Entrepreneur Panel

Friday, April 21, 2017 from 7:30 AM to 9:00 AM (EDT)
Event Details

Entrepreneur Panel
Theme: The formula: What makes successful entrepreneurs? 
Moderator
Bronwyn Morgan, CEO, Subkulture Innovation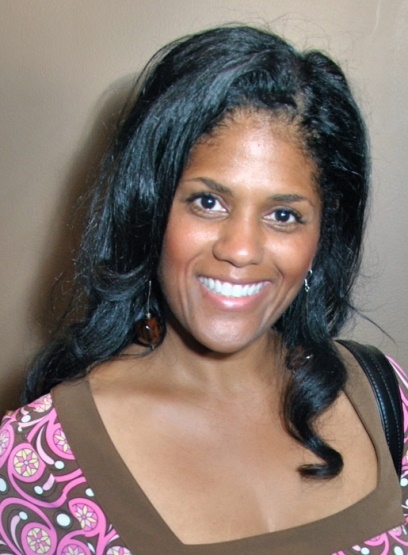 Over the years, Bronwyn Morgan has gathered senior level management experience across such disciplines as strategic planning, brand and consumer marketing, global sales and business development with large Fortune 50 companies such as P&G and Coca-Cola. She's worked in CPG, advanced technology, startups, public sector social projects and entertainment. A strong track record in strategic alliance and executive level partnership management, contract negotiation, M&A, cross functional team leadership. Bronwyn has worked on projects in Asia, Europe, and South America.
She is now Head of Business Development at The Combine, where they monetize intellectual property in advanced tech and science for major corporations. She is also an entrepreneur and has been the CEO of her own innovation and advanced technology lab – Subkulture Innovation – where she helped organizations disrupt their work to become leaders versus followers in the space of new technologies. With 25 years of deep industry experience, Bronwyn's mantra is Einstein's: You can't solve a problem with the same mind that created it. Bronwyn's global view is further enhanced by her love and practice of design and as a meditation coach at Bliss In Me Meditation. She's a TEDxBoard Alum, Founder of Black Women In STEM, Founder at World Water Relief. Bronwyn is a graduate of the University of Illinois.
Panel Members
K.P. Reddy, Co-Founder, The Combine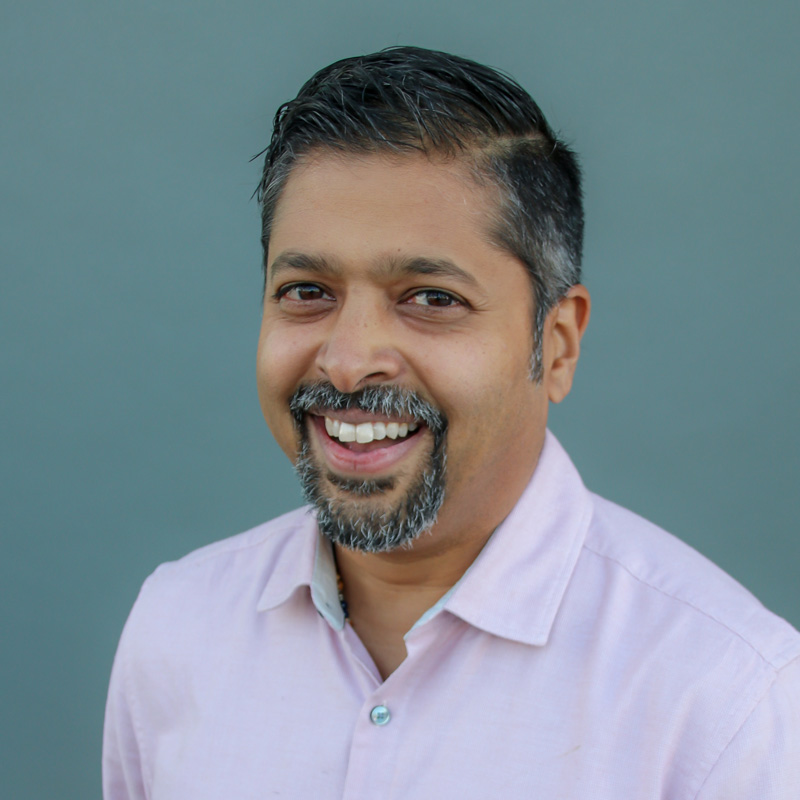 The Combine provides an outsourced innovations service to those companies to assist in monetizing IP assets without the extensive overhead of an in-house innovations group. He has 25 years of entrepreneurial experience starting, growing, and selling successful startups, including strategic acquisitions and IPOs. Most recently, he took the helm of SoftWear Automation, a DARPA-funded robotics research project, and within 18 months closed a Series A round of $3m, launched two product lines, recruited a team, and built a sales backlog that drove the valuation by magnitudes. His previous endeavors have included founding RCMS (Exited to NYSE:ARC), and founding Cereus Technology Partners (NASDAQ:CEUS, Market Cap:$350m, since sold to NASDAQ:VRSO).
 K.P Reddy holds a bachelor's degree in Civil Engineering from the Georgia Institute of Technology, He leads the National Institutes of Health-funded Entrepreneurship Track of the B.E.S.T Post-Doc program, which prepares PhDs for biomedical careers beyond academia.
 Andrew Bate, CEO and Founder, SafelyStay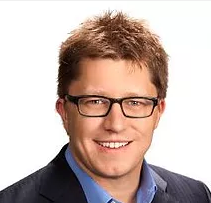 Established in 2013, Safely makes vacation home rentals safe and secure through a rigorous guest verification program backed by the most comprehensive insurance available.
Andrew Bate is founder and CEO of SafelyStay, the trust and safety company for the peer-to-peer economy. Established in 2013, Safely makes vacation home rentals safe and secure through a rigorous guest verification program backed by the most comprehensive insurance available.
In 2012, Andrew was named among the 35 Young Travel Leaders by Phocuswright, followed up by winning the General Catalyst Innovation Award and runner-up for Best Startup Travel Innovation of the Year at the 2013 Phocuswright Conference. He is also a Young Leadership Fellow with the National Committee on U.S. – China Relations.
Andrew has served as an advisor to Rented.com, the vacation rental home marketplace connecting homeowners with professional property managers, and TravelPerk, which is transforming the business travel booking experience for small- and medium-sized businesses. He also co-founded HotelUpgrade to help hoteliers identify and attract high margin business travel through guest perks and upgrades.
Before starting Safely, Andrew honed his data science skills as a senior researcher and faculty member at Emory University's Goizueta Business School where he focused on neuroscience and strategy. His team's work has been published in the Harvard Business Review, Neuropsychologia, NeuroLeadership and the Handbook of NeuroLeadership. He served in a similar research role at The Wharton School.
Andrew's early career was spent as a strategist at Razorfish, where he helped Fortune 500 firms identify and quantify new opportunities and business models through digital innovation, and as an analyst at McKinsey & Co., where he specialized in revenue management and loyalty programs for the Firm's Travel Practice.
While still an undergrad (and three-time conference champion swim team member) at Emory University, Andrew launched his first business, Project Profile, and was recognized as one of Atlanta's Top Executives in their 20's by the Atlanta Business Chronicle. 
Andrew holds an MBA from The London School of Business, where he had the opportunity to attend The Chinese University of Hong Kong on exchange, and a BBA from Emory University.
Arul Murugan, Senior Strategic Advisor and Founder, Enrich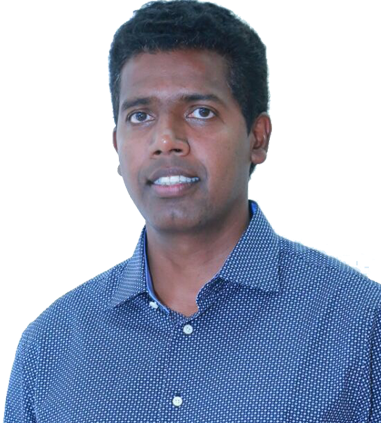 Arul envisioned Enrich to be a pioneer in business technology applications and the market leader in providing end-to-end solutions. In 2016, Enrich and Data Intensity have come together to form a combined entity Enrich – A Data Intensity Company. Together now, Enrich, A Data Intensity Company, is one of the largest independent Oracle service providers, from consulting and implementation to ongoing application management and cloud hosting. Adding Enrich to the Data Intensity portfolio expands Data Intensity's ability to provide end-to-end Oracle enterprise solutions including procurement, supply chain, financials and HR, in addition to its comprehensive database and analytics solutions.
Enrich was founded by Arul Murugan in 2003 and since then the company has consistently grown nearly doubling every year. Arul envisioned Enrich to be a pioneer in business technology applications and the market leader in providing end-to-end solutions. Arul's leadership has resulted in the development of a cloud platform called Procurement-In-a-Box that optimally combines technology, enterprise applications management and business process management, delivering outstanding value to organizations through innovation. Arul's immense experience in Oracle technology coupled with sound business process knowledge in supply chain management and procurement domains has strongly positioned Enrich for solid and sustainable financial growth.
Arul's career began as a shop floor engineer in Tube Investments of India Limited (TI) and was followed by several global and prestigious implementations of Oracle EBS projects for Fortune 1000 companies before starting Enrich. Arul Murugan was a finalist for two consecutive years for E&Y's Entrepreneur of the year and also listed on the Top 25 Entrepreneurs from B2B magazine. Under his leadership, Enrich has won several prestigious awards including Deloitte Technology Fast 50 and Fast 500, Inc. 500|5000 company for 5 consecutive years (2008 to 2012) and Pacesetter award from Atlanta Business Chronicle.
He received his Bachelors in Mechanical Engineering from Madurai Kamaraj University, India.
When & Where

The Buckhead Club
3344 Peachtree Road NE
Suite 2600
Atlanta, GA 30326


Friday, April 21, 2017 from 7:30 AM to 9:00 AM (EDT)
Add to my calendar
Organizer
Wharton Kellogg London Speaker Series
Kevin Crump, London Business School and The Wharton School
Independent Consultant
Sohel Khan, Kellog School of Management
Manager, Advanced Analytics, Technology & Science
Ernst & Young
Scott Cullen, Kellogg School of Management
Capital Markets – Development & Asset Strategy
JLL
John Gehlmann, Kellogg School of Management
Managing Director
TI Solutions, LLC
Michael J. Wagner, Kellogg School of Management
Senior Vice President, Portfoliio Manager
Morgan Stanley Smith Barney