Entrepreneur Mastery Evening

Thursday, November 1, 2012 from 6:00 PM to 9:00 PM (PDT)
Who's Going

Loading your connections...
3 of your friends are going.
Share it to get more people on board!
Share

Sara Haughty
San Francisco, California

Luke Picard
London, United Kingdom

Rick Vespucio
Florence, Italy
Event Details
FREE ENTERPRISE:
"The more enterprising you become, the freer you become."
The greatest transfer of wealth in history is happening right now? 
And you can grab your share if you know what to do.
Hi, this is Jim Lutes & Jim Britt. 
We've been entrepreneurs all our lives.
And we don't let things like government spending and the economy get us down or stop us from making money.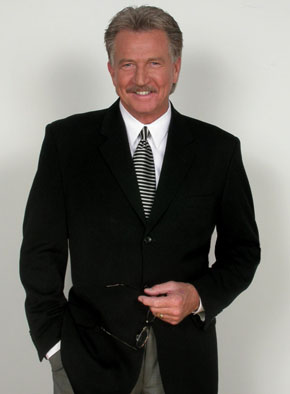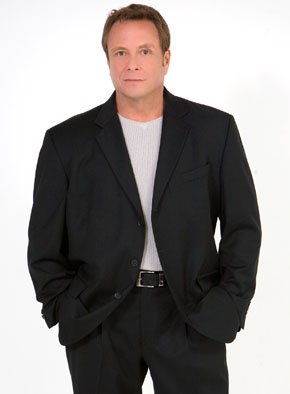 Jim Britt is a seasoned entrepreneur, best selling author and a peak performance specialist. He has served as a success counselor to more than 300 companies and trained more than 1,000,000 people in his seminars.He was recently named as one of the top 20 living success coaches and received the Best of the Best award out of the top 100 contributors of all time to the direct sales industry, as  trainer of the year award.Jim is author of 16 best selling books and programs including, Do This Get Rich-For Entrepreneurs, "Rings of Truth," "The Power of Letting Go" "Unleashing Your Authentic Power," "Freedom," and "Money, How to Earn it How to make it Grow," The Law of Realization and "Cracking the Rich Code," to name a few.He is more than aware of the challenges we all face in making adaptive changes for a sustainable future
In his early twenties Jim made a decision that entrepreneurship was the only direction for him and never looked back. As a Master Hypnotist  he took his skills regarding the human mind and combining it with the power of influence, persuasion, communication and proven entrepreneur strategies he launched Lutes International in the early 1990s. His primary focus is on training for entrepreneurs and small business owners.Say the name Jim Lutes and chances are a top performer in your company has attended one or more of his dynamic training programs. 
Jim possesses a unique ability to create performance change in an individual in a fraction of the time it takes his competitors allowing them to reach new levels of achievement and fulfillment in all areas of life. The results he produces are nothing short of astonishing. 
"Jim Britt's insights into the psychology of
wealth will give you focus, clarity, and
purpose to refine your financial plan and 
make the right choices for your business 
and your life."
Anthony Robbins-Author Unlimited Power 
"Being a World Champion in any endeavor
requires the human mind as an ally. Jim Lutes
understands and implements this at the highest
level within an individual"
Cyndy Violette-World Champion Poker Player  
We hear stories everyday about the down economy…
how unemployment is still at an all time high. 
The underlying message is that you'll 
never make it on your own. 
Free enterprise is dead.
But here's what we know:
Free enterprise is not dead. 
Entrepreneurs are going to change the world. 
We always have and we always will.
Forget the 1% vs the 99%.
100% of us need answers. We need solutions. 
We need something more than what we're
being told by those who don't have a clue.
We need to start saying "Yes" to new
ideas and "No" to all the noise.
Unfortunately, up until now there hasn't been a
success blueprint available for entrepreneurs
who want to increase their earning power.

There's not been a framework from which to handle
everyday personal and business challenges or
the skill-sets offered to face the challenges
for a sustainable financial future.
The first decade of being self-employed we both
stumbled through without these skills. We made all the
classic mistakes most entrepreneurs make.
But over the years as successful entrepreneurs with 
multiple types of businesses, we have developed
some powerful methods and strategies for those in
search of greater financial rewards through self-employment.
Why Is it So Hard to make a change? 
The main reason is that many of us approach the challenges
we face today like having a flat tire on your car.
You fixed the tire…makes sense, right?
But then we just keep "driving down the same road"
with the same pot holes, nails and broken glass
and wondering why we are having flat tires. 
The problem is our flat tires feel familiar so we resist change.
Let's Face it. The Economy is Not Getting Any Better.
If You Want Real Change, YOU Have to Make a Change.
Here's The Point:
The Down Economy is Not Your Biggest Problem
When It Comes to Making Money 
When It Comes to Earning More Money the Only 
Person You Can Really Rely on is YOU!
However Your Beliefs About Earning More and the
Lack of Knowledge and Skill Sets to do so Can Keep
You Right Where You Are…
Most  Actually Sabotage Themselves into 
Staying Right Where They Are.
Let's Be Real
We trusted the government, big corporations, Wall Street and 
the banks to take care of us and look what happened? 
 Most people are still broke and getting broker 
while they are all still rich and getting richer.
Might as well face it.
We're in the middle of the biggest 
financial disaster in history and it's not over yet. 
And financial experts agree that the worst is yet to come.
When the second economic downturn hits, 
a lot more people will be left out in the cold.
You have to make changes now if you want to survive.
The fact is that it's a different world and a new economy.
The "proven" methods of doing business that
produced successful results, even two years ago,
simply don't work anymore.
If you want to succeed in the new world, you
need an entirely new set of skills sets.
You need to reinvent yourself and how you earn money.
You need to change how you do business.
You need to revamp your mindset.
You need to rethink where you put your marketing money.
Like any other business situation, if you know 
WHAT to do and WHEN to do it, you'll not only be "safe" 
but you could easily skyrocket financially.
If you are an entrepreneur and have the right knowledge
for today's market, implement the right strategies,
and most of all have the right mindset for today, you can win!
And you can win big!
Some business owners are booming today?
On the other hand some are hurting.
Why?
It's because they don't know what they don't know.
They don't know what they need to do to make a positive change.
Change will not come through applying conventional methods. 
Unconventional success in any endeavor will
require an unconventional approach.

It will require changing your behavior, your habits, 
and the way you view money, business and success.
If you want something different, you must ignore
the approach that brought you where you are today.

You have to be bold and get ruthless with 
yourself about trying something different.
You may be thinking, "now let's be reasonable." I can achieve 
reasonable results by taking the reasonable approach.
You can continue with that outdated model if that's what you want. 

You can look for ways to make modest improvements as you go, 
achieving small incremental gains that are comfortable, but that will 
get you nowhere…not in today's world.
Winning at the game of self-employment 
requires that you take the offensive.
You can't achieve great things in a 
defensive posture or from a passive position.
You've got to make a move on what you want and that
means stepping out of your safety net and taking
decisive action now to change.
I don't know what may be holding you back, but you
will find out when you spend a day with us on
October 19th in Orange County, Ca.
Mark your calendar as the day that everything changes
I don't know what your fears are, but you do…and we 
will show you how to eliminate them for good.
You may not know how to solve your problems, but by the 
time you spend a day with us, you will know.
This special one-day event will provide you the insights, 
the mindset, the mental toughness, and the knowledge and skill-sets necessary to skyrocket your business and income.
You will learn money making 'secrets' that
most entrepreneurs will never know…
How specific behaviors and insights can open the doors to
financial opportunities…and how to develop those behaviors…
How to look for and take advantage of hidden opportunities for 
additional income streams in your existing business…
How to turn an idea into a thriving business…and more
It may involve a number of changes in your life. 
But financial stability, if you don't have it, will never,
ever come without change. 
And change requires knowledge.
We have a combined 55 years of hands-on entrepreneurship experience and two brains packed with a library of knowledge that will guide ANY business to greater success.
Think about it. 
What's the value of just one good idea 
that has already been proven?
Most need a catalyst, a mentor, a coach to guide
them through the changes they need to make. 
We'd love to be that catalyst for change in your life and business.
You've no doubt heard yourself or someone else say 
things like, "I have no choice."
That type of thinking can become a trap.
You can pile one "no choice" on top of another
until your business and your life seems completely
out of your control.
No matter where you are or what your situation may be, 
you do have a choice about what happens next. 
You CAN have complete control over your financial future.
You can't change the past. 
You can't change the future. 
You can't even change your current circumstances.
But what you decide this very moment will change
your circumstances at some point in your future
This world is changing rapidly, and if you want 
freedom you have to change with it.
I don't know about you, but I'm not interested in
having somebody tell me how much money I can make
or whether I have a profitable business tomorrow or not.
If you want to thrive, or even survive today the first
step is knowing how to change.
To change you must be willing to learn from those who 
have done it and make a radical departure away from 
some of your old habits and actions.
People are financially poor because they either let
someone else make their decisions…they buy into
the wrong plan, or they simply don't make a decision,
which is a decision not to make a decision.
As you know, there is a cost to everything you do. 
But doing nothing and remaining the same is the 
most costly decision of all. 
If you desire change you have to rely on yourself.
The question is...Can you rely on your current knowledge?
If you want to survive today, you need to get RE-educated. You need to REINVENT yourself and your business for
success in the new economy.
We know that many of you know who we are but some may not. We want to make sure we assume all the risk
and you receive all the value. 
We encourage you to check us out
Google:
Jim Britt Seminars or Jim Lutes Seminars
 We have put together an offer packed with so much 
value there's simply no way to refuse.
YOU ARE GOING TO LOVE THIS OFFER  
This Special Evening Orange County, CA.
Entrepreneur Mastery Seminar
Your Investment is:
 FREE!
Early Enrollment Before October 12th
But it Doesn't Stop There
For the first 50 to register reciece copies of Jim& Jims acclaimed audio programs values at over $250!
Jim Lutes audio set "Confidence Programming"
Jim Britt audio set "What all Wealthy People Have in Common"
 $250 IN VALUE FOR 
FREE
 THERE'S MORE
OUR GUARANTEE
Achieving any significant goal always requires
that you invest something of yourself and in yourself. 
So you say you want to be a wealthy entrepreneur.
But the question is, what are you willing
to sacrifice to reach your destination?

What would it be worth to you to
have a thriving business?
Would it be worth 3 hours of your time?
We've both spent millions learning these skills
and you can take advantage of our knowledge
and ideas for the price of a tank of gas.

The question is, "which one will take you farther,
knowledge and good ideas or a tank of gas?
THE CHOICE IS YOURS 
We Sure Hope You'll Join Us
Listen to Jim Britt & Jim Britt"
discussing Entrepreneur Mastery
When & Where

Orange County, CA
Hilton Hotel
Irvine, CA


Thursday, November 1, 2012 from 6:00 PM to 9:00 PM (PDT)
Add to my calendar
Entrepreneur Mastery Evening