Description
Entrepreneur Convention 2018 is a convention that is designed for current and aspiring Entrepreneurs who believe that they can achieve stellar entrepreneurial success and make a difference with not just great ideas, but also the drive to make them a reality.
This year's theme "No Bullshit! Straight from the Heart of Real Entrepreneurs!" will highlight a host of successful and motivated Entrepreneurs that will share and impart knowledge and tools to overcome challenges in their own Entrepreneurial journey for today and what they see will be the needs for the future.
Event Objectives

• Create networks in the sharing of knowledge and opportunities for mentoring
• Develop business networking through opportunity connections
• Provide business growth acceleration opportunities
• Strategies on:
- Legal requirements and compliance
- Investor information
- Tax requirements
- Strategic planning
- Marketing
- Branding
- Social media
- Sales

Here are the formats that make Entrepreneur Convention 2018 the most interactive event you've attended to ensure you're getting the most out of your precious time from the weekend!


Business Talks
Eight amazing speakers and panelists focused on trends, best practices, skills and insights for delivering innovation, inside and outside the enterprise, and companies in every industry looking to accelerate business growth faster and more effectively.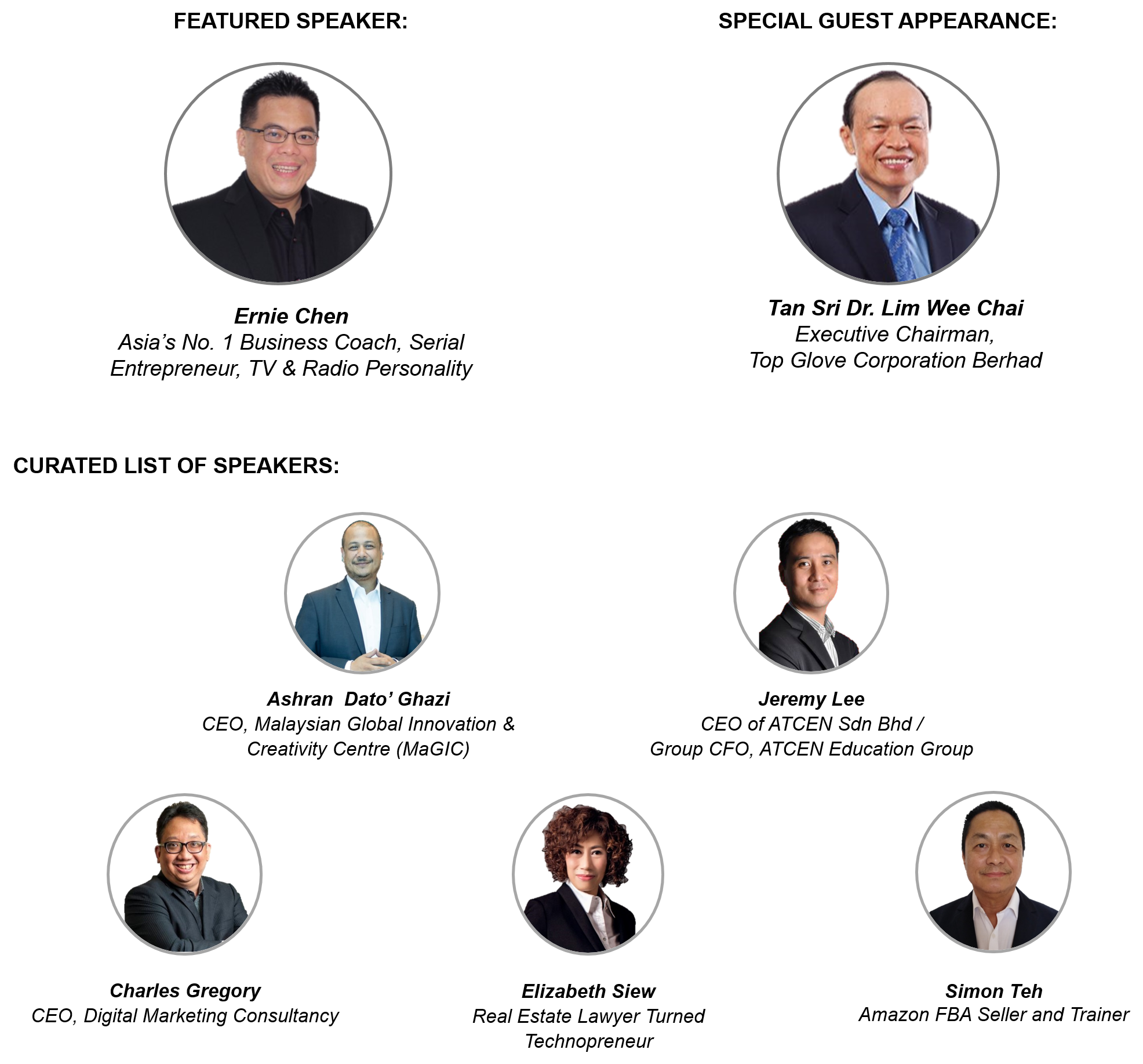 Business Pitching
Are you a founder of an early stage startup or going through another round of investments? Then you are surely looking for an investor. Get the best out of the rare opportunity to pitch your business idea to the investor, one-on-one, and revise your pitch! Impress them during those five minutes with your innovation and your charisma and get ready to scale up!
If you would like to pitch at the event, please contact Pohyi at pohyi@atcen.com or Ginny at ginny.seow@atcen.com by 7th September 2018. It may not be possible to select all companies who register to pitch, but we will confirm your place shortly after the deadline.

To download a guideline for your pitch deck, please click here.

Business Networking
A platform for you to meet with businesspeople and entrepreneurs to form business relationships and to recognize, create, or act upon business opportunities
By joining the business networking session, you'll increase your exposure to like-minded professionals and entrepreneurs, gain referrals and sharpen your networking skills.