Description
Have an idea for a business, but have no idea how to get started? The Entrepreneur's Boot Camp series is a program designed to give you the tools you need to capitalize on opportunity and turn your idea into a thriving business. Participants of the business boot camps will finish the series having a better understanding of what it takes to build a viable and sustaining small business enterprise.
Space is limited, and registration is FREE for the first 30 persons. So, register now for these dates and topics: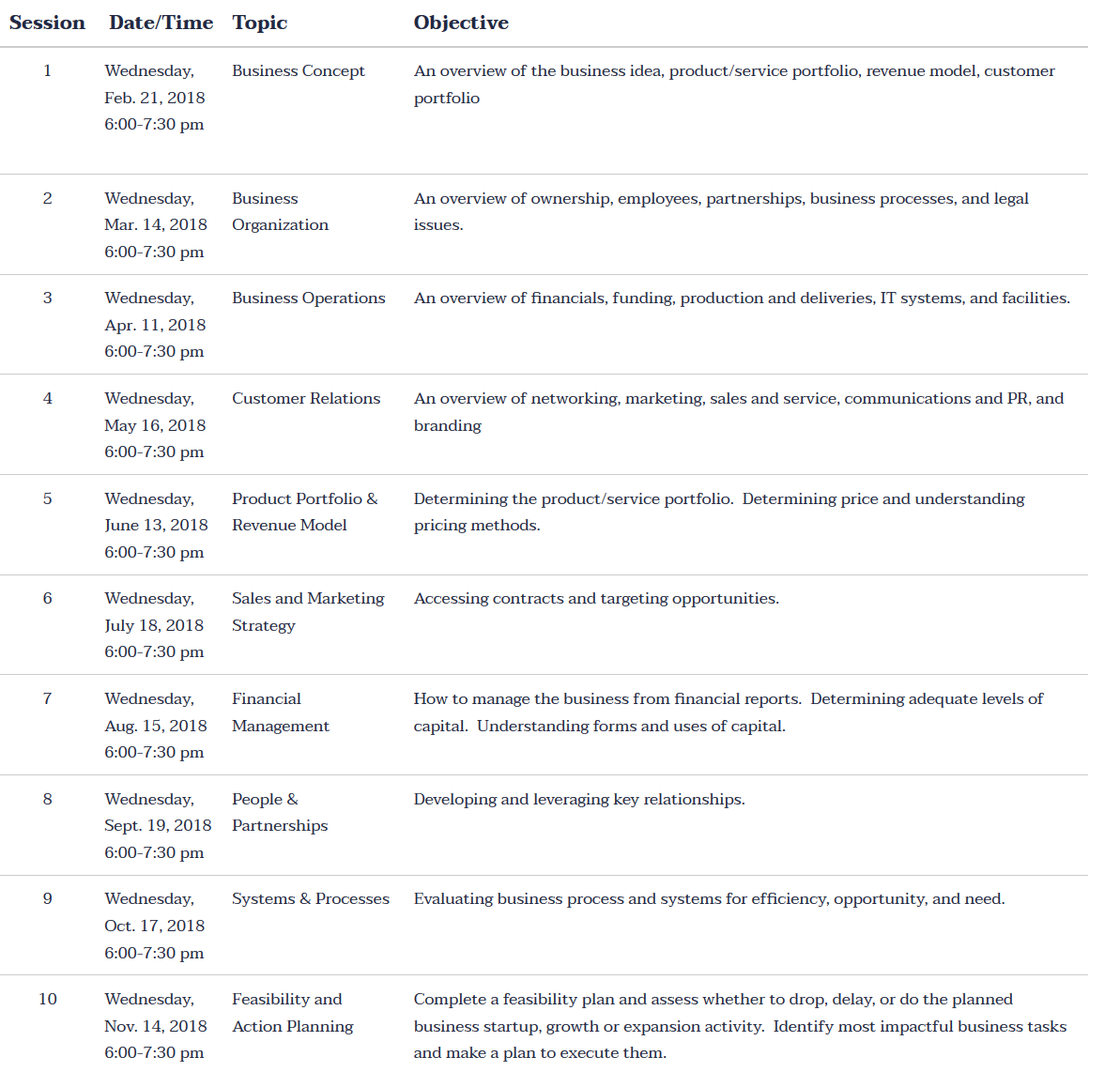 Successful completion of this program includes a document portfolio which includes important items such as a:

Business plan

Loan request summary

Personal resume

Personal financial statement

Credit score

Business financial statement

Current projections

Tax returns

Contracts

Letters of support

Commitment letters

Evidence of intellectual property

Professional licenses

Jasper Browne Business Assessment
Whether you are an entrepreneur attempting to create a startup or an executive working on an internal venture, the Entrepreneur's Boot Camp will give you the skills you need to recognize and pursue new opportunities. Participants usually hold titles such as CEO, Founder, Owner, President, and Director.
This series has been developed by Jasper Browne LLC, who provides insight and consulting services to small and medium size firms seeking to improve their utilization of diverse and historically disadvantaged business enterprises. A team of local leaders will be facilitating each session helping you to gain the tools, strategies, and confidence you need to assess, determine the feasibility of, launch, and grow new businesses or reinvigorate existing businesses. In the process, you'll gain a better understanding of yourself as an entrepreneur, including your motivations, roles, and key responsibilities.