(Entrepreneur Boot Camp); WORKSHOPS With guarantee Results $75: SATURDAY Sept 19-21. 2014

Friday, September 20, 2013 at 4:00 PM

-

Sunday, September 22, 2013 at 10:00 PM (EDT)
Event Details
Longe Media Conference: Business , Fashion & Music EXPO
SATURDAY Sept 20, 2014

Stamford CT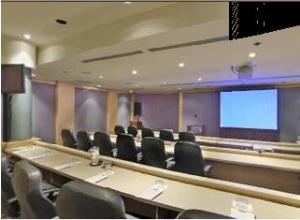 Workshops  9AM-3PM  (Friday & Saturday)


• Starting and Growing a business  in a bad economy

Provides an introduction on to how to start and grow a business in a bad economy. Step by Step information of the pro and cons.  Provide a list of business that can do well, how to register, develop a plan, gives out a "Business Plan Template" that allows owners to understands if their approach will work, setbacks and a general understanding of what to do to be successful.
• Business Math
This workshop is a practical and stress-free guide to help you understand business numbers and financial jargon and overcome your fear of finance. The session explains the financial elements of all the stages in your business from the way in which it is set-up, how to work with investors and managing your cash flow on a day-to-day basis. It includes:
How to set up your business to make it financially viable
The best way to work with an accountant
Raising capital without getting caught out by investors
Managing your cash flow, suppliers and payments
Creating financial forecasts and projections.
In a relaxed environment and surrounded by like-minded entrepreneurs you are free to ask all the questions you want to help you start to get to grips with your business finances.
(How to understand your earnings)
• Marketing Methods for Music and Fashion
This dynamic and interactive workshop series is designed to show you how to build and market your business (Fashion and or Music) authentically and profitably while helping more people doing what you love.
• Networking in today's business world
Networking is an essential skill for most business people, but especially for entrepreneurs. The strong association between the entrepreneur as a person and his or her business demands that entrepreneurs get out into the world and create and maintain business relationships.  This Session is panel of executive provides some insight on what to do in order to be successful in the business world and networking.
• Diversity Supplier
A Workshop that will provide information and tools necessary for supplier diversity managers and small business liaison officers like you to strengthen their supplier diversity knowledge and to apply this knowledge in improving their supplier diversity program.
Supplier Diversity Program Managers and Small Business Liaison Officers face many challenges while implementing and sustaining supplier diversity programs (e.g. interpreting Federal Acquisition Regulations, understanding Subcontracting Requirements, applying Federal Preference Programs, electronic Subcontracting Reporting System (eSRS) Process and Requirements, etc.
In addition, the friendly and educational format provides an excellent opportunity to build a network with other supplier diversity professionals.
• Entrepreneurship
This is an intensive 2 hours workshop that is designed to provide participants with a holistic perspective on the principles of entrepreneurship. The Workshop emphasizes the mindset and self-understanding that is needed in order to undertake entrepreneurial endeavors as well as the process that is involved in order to get started.  This logic emphasizes the importance of balancing action and experimentation with planning and analysis—the most effective method for succeeding amidst the uncertain environments that entrepreneurs face in their paths to growth and value creation. In this same context, the workshop is hands-on and practical in nature and each session includes participant activities and coaching by the faculty.
Workshop Objectives
The goal of Entrepreneurship 101 is for participants to gain a skill set and an approach that can be applied in order to launch new ventures and other entrepreneurial endeavors. Depending on the individual's background and preparation, participants will focus on developing their own new ideas for potential businesses and creating fast, cheap market tests to qualify opportunities. The program strongly encourages practice over an emphasis on theory.
• Understanding Media and Social Networking
This workshop of Social Media is to all audiences.  Whether you are just getting started in Social Media , or want to take your efforts to the next level, our hands-on, customized workshops can help you get a handle on social media's latest trends and how it can engage and bring you closer to your customers. Workshops differ from speaking engagements in that they offer you truly hands-on and customized content to ensure that you walk away knowing that your ROI will be several times the investment you made.
Whether you choose a half day, full day, or multi day workshop, benefits include:
Understanding why online social networking can be a valuable tool for your business
Defining exactly how to use specific social networking websites to meet your objectives
Creating a social strategy for organization-wide use.
Harnessing your social strategy to develop business and increase sales using websites such as LinkedIn, Twitter, Facebook, and blogging
This workshops are intensive and the curriculum has been developed based on our direct experience within enterprises assisting front-line to senior level professionals in gaining the knowledge and strategic thinking needed to lead their social media initiatives.
• Branding and Name Recognition
Branding workshops and strategic business advice to enable Business of all sizes to develop their businesses and grow their brands.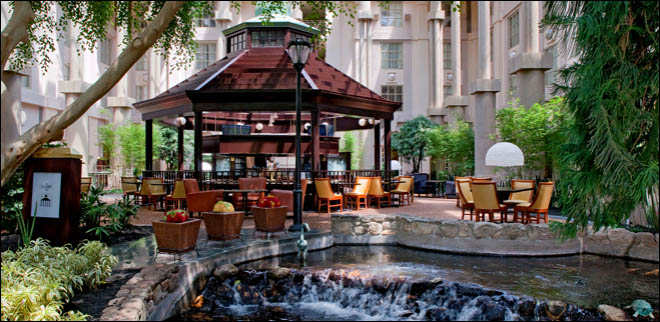 As Longé Magazine 3rd Annual Media Conference is on its' way. It will be held September 2012. We are excited about the partnerships and sponsorships that we have built in order for this event to be a success. This year, we look to host the event at the Hyatt Hotel in Greenwich, ConnecticutThis will bring sophistication and elegance. Our event is the only one that brings business, fashion and entertainment together in one place yearly.

The theme for this year media conference is "Education Makes all things work." The reason behind thisis to let our participants and attendees understand the value of education when it comes to understanding their craft. Great knowledge and understanding of their craft,makes for great execution.
The Agenda for the show is to have:
Workshops that focus on business growth and development
Tradeshow that features businesses that allow participant and attendees to feel a mutual benefit
 "Music & Fashion" exhibition to end the night of excitement.

Longé Magazine is created for people who are looking for the inside track in business, finance, entertainment, and fashion. Longé Magazine sets out to create a magazine focusing on the reader's craving for an informative source that provides a clear direction and resources. Our magazine also gives testimonies from entrepreneurs without sounding like a boring lecture. Moreover, the information provided in the magazine is applicable to the real world. It guidereaders who have decided to take on the challenging yet rewarding task of starting a business. Longé Magazine provides more than just articles. We focus on making our member evolve.


This registration also includes access to all events Over the weekend.

Have questions about (Entrepreneur Boot Camp); WORKSHOPS With guarantee Results $75: SATURDAY Sept 19-21. 2014?
Contact Longé Magazine
When & Where

TBA

Stamford, CT


Friday, September 20, 2013 at 4:00 PM

-

Sunday, September 22, 2013 at 10:00 PM (EDT)
Add to my calendar
Organizer
Mission/Editorial
Our Mission:
Longé Magazine was created for today's avid and trendy reader looking for the inside track in business, finance, entertainment, and fashion. Unlike other magazine companies that use manipulative tactics to attract their readers, Longé Magazine sets out to create a magazine focusing on the reader's craving for an information source that provides a clear direction, resources, and testimonies from entrepreneurs while simultaneously not having the stylistic tone of a lecture. Moreover, the information provided in the magazine would be easily applicable to the real world as readers take on the challenging yet rewarding task of starting a business.
Longé Magazine is a dynamic reading piece that covers the essential details of how a business becomes successful. It will enlighten aspiring entrepreneurs with information on business structures and operations for the corporate, entertainment and fashion world. Its purpose is not only to provide success stories about businesses but also to help create the future success stories for others.
LongeFM
The overall goal of the program is to provides useful information for the audience that is interested in business, fashion, entertainment and their community. The show presents guest appearances by experts/guru on topics that are feedback from Longé listeners
Station: WNLK, WTSC, and Longefm.com


Time: Tuesday at 5 pm

Age: 25+ (Individual that drivers and likely to listen to radio via car or internet)
The Vision for Conference in the past:
The theme for the past media conference was  "Good to Great." The reason behind this was to let our participants and attendees understand the value of education when it comes to understanding their craft. Great knowledge and understanding of their craft, makes for great execution.

As Longé Magazine Annual Media Conference is on its' way. Longé is always excited about the partnerships and sponsorships that are built in order to have a successful event.

"THE EXPO"

Longé Media Conferences & Business Expo  (Fashion Week) offer the unique convergence of original music, fashion designers from Canada, Jamaica, Africa and throughout the USA;  along with workshops focusing on emerging technologies. Fostering creative and professional growth alike! Longé Media Conference & Business Expo is the premier destination for discovery.

We would like to send a big thanks to everyone in advance who comes out to join us for our Mixers and Launch Party throughout Uthe SA.  We intended to have a blast with the fashion, music and business mixers. Helping each individual with growth.  As you network, we offer food, drinks, and live music.

When the dust is settled, it's time to roll up our sleeves and dive deep into Longé Media Conference & Business Expo (In Fashion Weeks and Musician Showcases).