Event Information
Refund Policy
Refunds up to 30 days before event
Description
This course runs for 10 weeks every Thursday beginning September 5 and ending on November 7. The class will meet online from 11:00 AM to 12:00 PM EDT.
Gain important insights on the role behind the lens of the entrepreneur: the investor; and, how you not only can, but must play both roles.
Click here for full program details.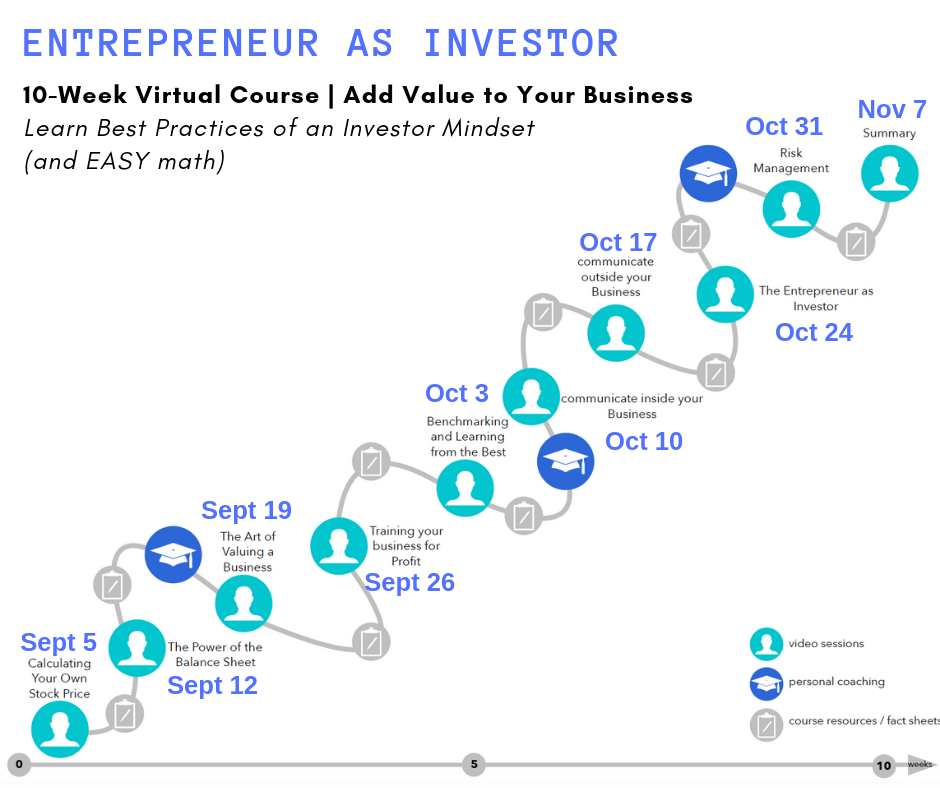 Would you buy your own business? Knowing what you know, with all your experience and inside knowledge, would you buy it? And if you would, what would pay for it? And by the way: Would you be happy leaving you as manager to run it for you? Our guess is that just thinking about those three questions is making you feel uncomfortable or at least putting you on the spot. Why is that?
For most entrepreneurs like you, the business, which they spend most of their time in and all of their time thinking about, represents the single largest investment of their lives and, possibly next to their home, their greatest asset. It is the source of your income, storehouse of your creative talent and relationships and determinant of your future freedom and prosperity. For you, this business, your business, is too important for you not to give it the best chance of success.
Date and Time
Refund Policy
Refunds up to 30 days before event