About this Event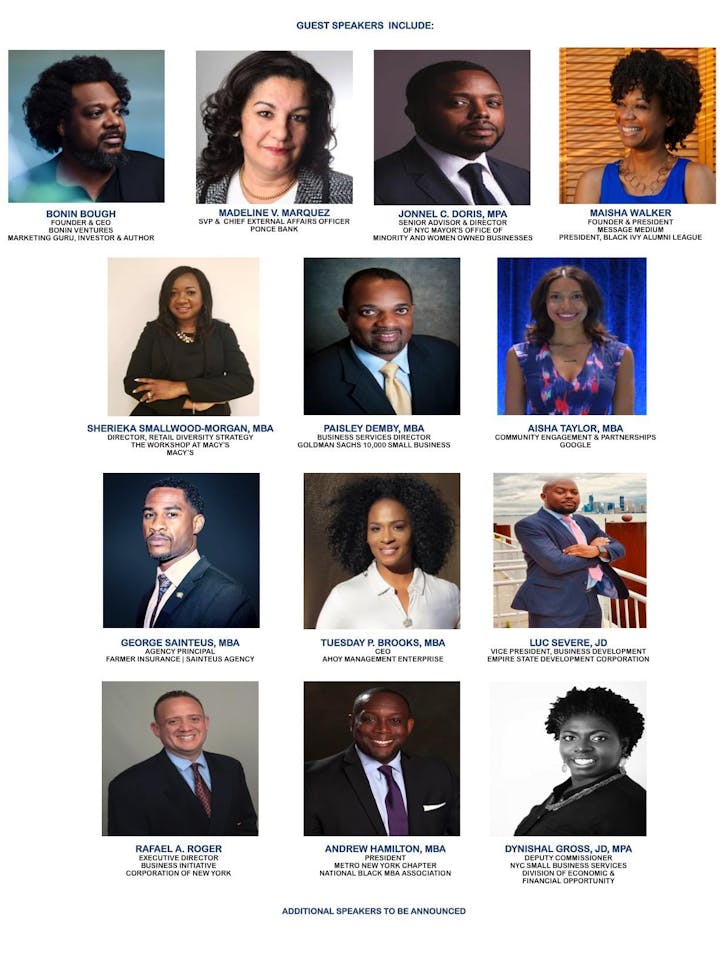 CAPITAL. RESOURCES. PROFIT.
AgendaOpening Ceremony & Town Hall Luncheon
• State of Black Entrepreneurship• New York Metropolitan Area Versus America• Social Determinants in Urban Cities
• Emerging Areas & Opportunities
Business Symposiums - Workshops lead by Subject Matter Experts providing in deep insights on:
• M/WBE Certification
• Women in Business• Growth Strategies - Business Plan Development & Strategies to Accelerate Your Growth
• HoW to Win Grants, Corporate, & Government Contracts• Marketing & Social Media Lab
• Know Your Options for Funding• Seed Funding/Angel Investors - Building Your Strategy and Pitch• Finances - Getting Loan Ready• Expansion - Things to Know Before Bring on Your First Employee
Small Business Resource Fair
• An exhibit hall comprised of government agencies, organizations, resource providers, and other businesses focused on supporting entrepreneurs
• One-on-one appointments with organizations offering personalized advice on how to address specific business needs
Networking Reception
Post Conference cocktail networking reception for entrepreneurs to connect, collaborate, and shae interest (location to be announced)
Metro New York Chapter Profile
Founded:1970Incorporated 501(c)3:1994Commitment: We have a strong commitment to public service, educational programming for the professional and executive career development of our members.We strive to position ourselves as a premier, business association in Metro New York.