About this Event
Calling all entrepaidneurs, business owners, startups and more!
Save the Date for one of the biggest launch events this Fall!
Come out & enjoy live panel sessions, exclusive give-a-ways, complimentary food, drinks, and music while networking with some of the most exciting and innovative startup business owners in the Dallas/ Fort Worth metroplex!
Powered by Venture X Galleria
Stay Tuned for more details coming soon!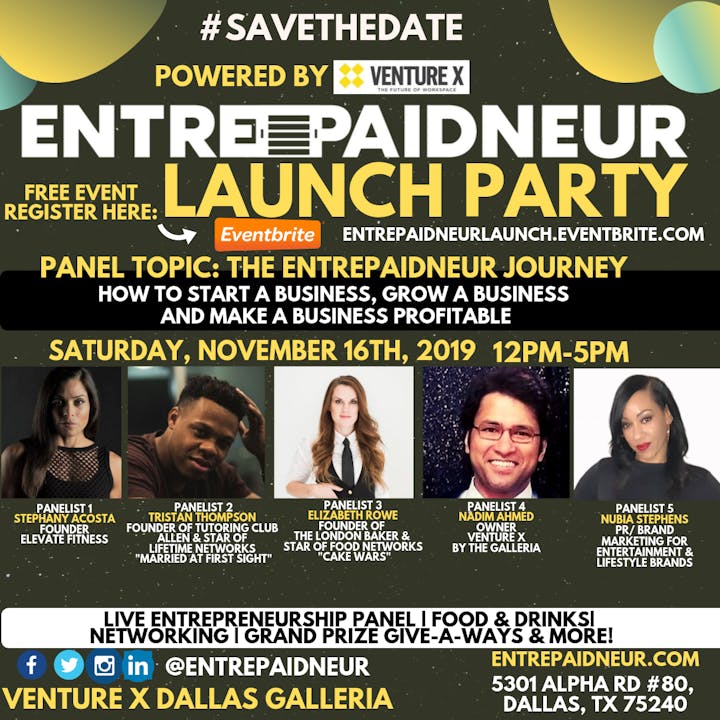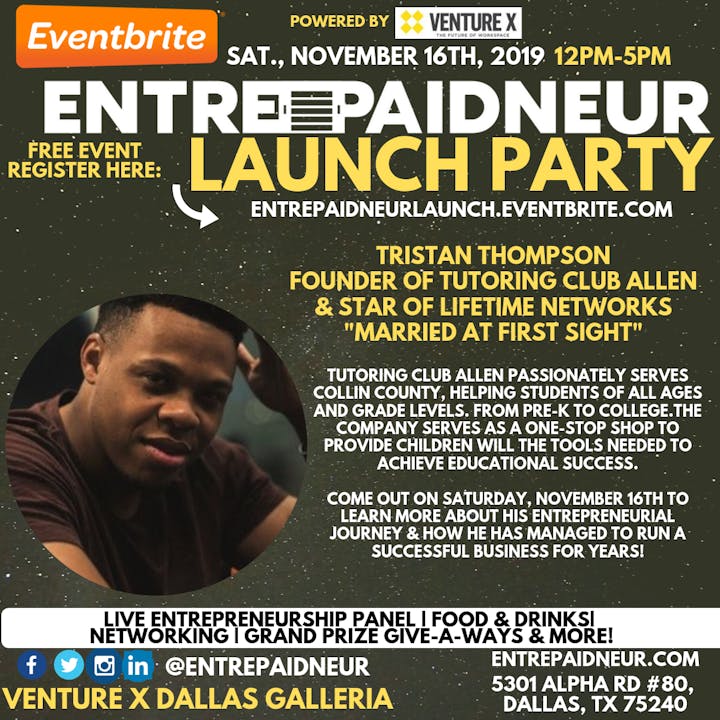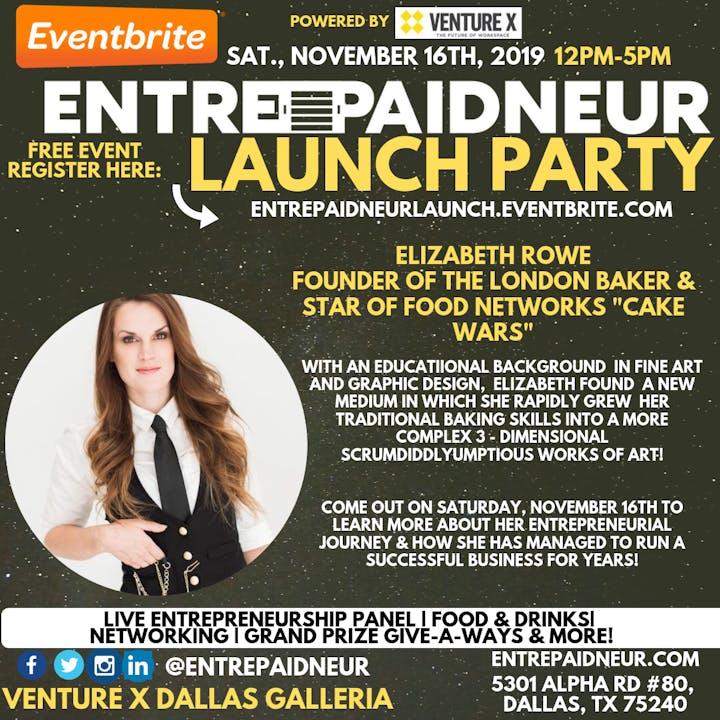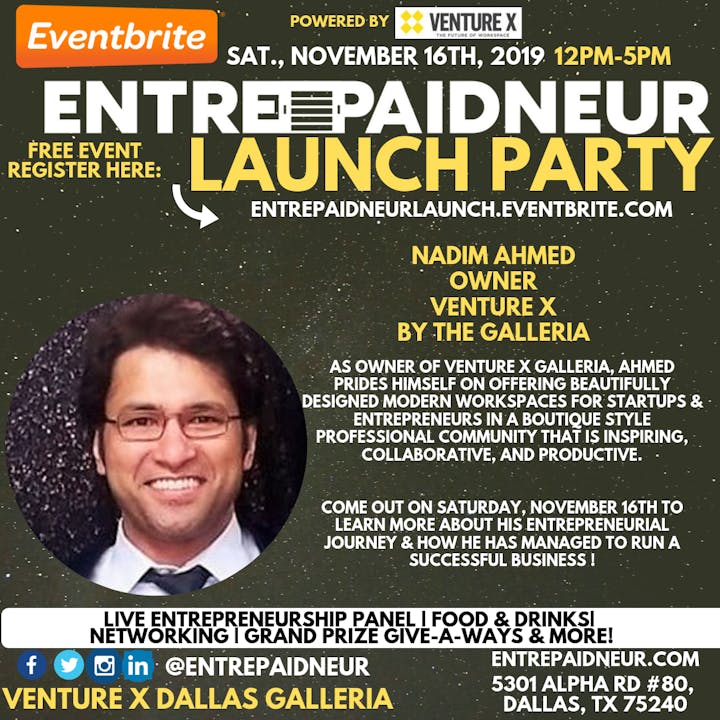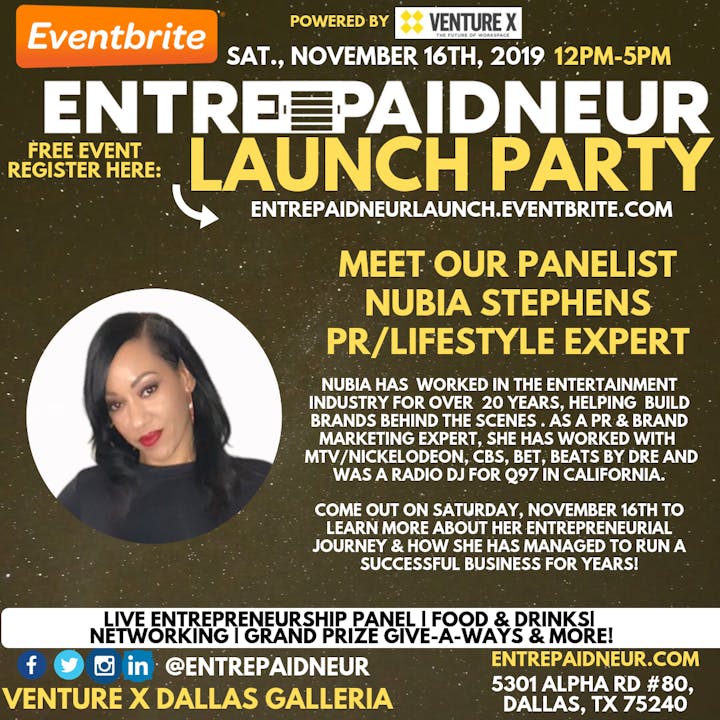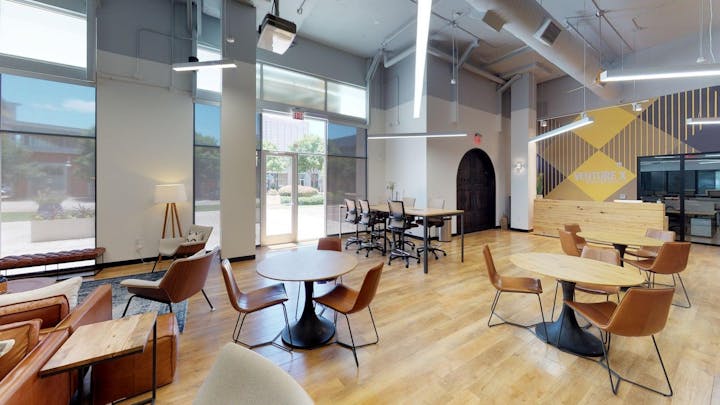 Special Announcement!
Entrepaidneur & Venture X Galleria have partnered to provide one luck entrepreneur/ entrepaidneur attendee with 3 months of complimentary desk space to grow & cultivate your business!
Click this link for more details & to enter the contest. Share this link with all DFW entrepreneurs in your network. Winner will be announced live at the Entrepaidneur Launch Event!