Entrenamiento sobre el Cuestionario de Edades y Etapas (ASQ-3) a los Provedores de Cuidado Infantil

Multiple Dates
Event Details
Ages and Stages Questionnaire (ASQ-3) Training
For Providers Caring for Young Children
Patrocinado por First 5 San Francisco y High Risk Infant Interagency Council (HRIIC)
Presentación a ASQ-3™: Entender la herramienta – ESPAÑOL
Cuándo:          Sábado, 20 de Agosto, 2011 – 2:00p.m- a 6:00 p.m.
            o'
                        Sábado, 22 de Octubre, 2011 - 2:00 p.m. a 6:00 p.m.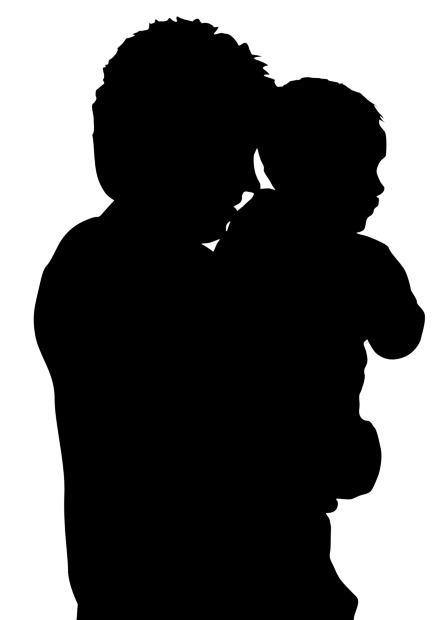 Expositore(s): Zulema Rubalcava Barrón, HRIIC
Para más información,favor de contactarse con Zulema Rubalcava Barron: zulema@hriic.org o al 415-282-7494 x 131

El entranimiento del  ASQ-3 se ofrecerá en Inglés Agosto 27  y Septiembre 24  y en Mandarín Agosto 20 y Octubre 22 de 2011.
TODOS los entrenamientos se llevarán a cabo en:
Support For Families, 1663 Mission St. en el salón de conferencias del 7o. piso.
Habrá aperitivos y premios a la entrada.
 Inscríbase temprano!
¿Qué es ASQ-3tm ?
El cuestionario de edades y etapas es un cuestionario contestado por el padre de familia que muestra las edades  de desarrollo del niño en edades de un mes y 5 años y medio. Evaluar a los niños pequeños es una manera efectiva y eficiente para que los programas detecten problemas de desarrollo y empiecen las referencias/servicios en el momento oportuno. ASQ le brinda a los padres información útil sobre las áreas fuertes y las necesidades de sus hijos, así como también la oportunidad de hablar acerca de algunas preocupaciones o dudas que quizás ellos tengan sobre el desarrollo de su hijo.
¿Por qué usar al ASQ-3tm?
Las investigaciones nos muestran que el cuidado temprano y la educación tienen un impacto de larga duración en cómo los niños se desarrollan. Durante los primeros tres años de vida de un niño es importante enfocarnos en las necesidades de desarrollo y tomar ventaja de la capacidad natural del niño para aprender. Ayudando a las familias a identificar las áreas fuertes y los retrasos potenciales, ustedes juegan un papel importante al asegurarse que un niño tenga las mejores oportunidades para aprender y crecer. Porque los padres son compañeros en el proceso de evaluación del cuestionario de etapas y edades (ASQ), esto es una buena manera de unirse a sus hijos y aprender más sobre el desarrollo infantil.
¿En qué es diferente el Cuestionario de Etapas y Edades (ASQ-3)tm de el DRDP  u otros exámenes?
La participación del padre de familia es considerada el corazón del cuestionario. El  ASQ-3 se apoya en los padres para observar a su niño y completar el  cuestionario simple sobre las capacidades de su hijo. El hecho de que los padres contesten el cuestionario de desarrollo no es solamente el costo de efectividad sino también que aumenta la precisión de la evaluación al grabar en los padres un conocimiento profundo de sus hijos. Cuando los proveedores de cuidado infantil revisan los resultados de la evaluación ASQ con los padres, esto sirve como un buen punto de inicio para que los proveedores de cuidado infantil compartan sus observaciones y construyan relaciones de compañerismo con los padres de familia.
¿Quiénes deben asisitir a la capacitación?
Personal y proveedores de Recursos familiares, Preescolar para Todos, cuidado infantil  quienes cuidan niños en edades de 1 mes a 5 años  de edad y quieren saber más acerca de la importancia de la evaluación de desarrollo y cómo administrar el cuestionario de etapas y edades-3 (ASQ-3).
¿Qué aprenderé? 
Usted aprenderá acerca de la importancia y el valor de la evaluación  de desarrollo, cómo aplicar y calificar el ASQ-3, identificar estrategias que involucren a las familias en la evaluación  y cómo incluir el ASQ-3 como parte de los servicios que usted brinda.
Support For Families se localiza en el 7o piso del 1663 Mission St, San Francisco, CA 94103, esquina con Plum St. entre las calles Van Ness y Duboce.  Transporte Público: Estamos localizados cerca de la calle 16th Street Mission y Civic Centre Bart Stations, así como también en la estación metro del Muni de la Van Ness.  También tenemos acceso en via de camiones del Muni 14, 47, 49 y 71.
Estacionamiento:
La mayor parte de los espacios de estacionamiento cerca de la oficina tienen parquímetro. Hay estacionamento gratuito disponible los Sabados en la calle Plum.(a la vuelta de la esquina/junto al edificio.) Tambien hay estacionamiento gratuito disponible alrededor de la tienda Best Buy (en las calles 13, 14, 15, Folsom y Harrison) son aproximadamente 10 minutos de camino hacia la oficina.
El Estacionamiento de Pago  está disponible en:
1370 Stevenson (por Duboce)                                           $10.00 diarios                                                                      
100 Erie Street (en la 13th)                                                  $6.00 diarios
255 12th Street (entre Howard & Folsom)                    $8.00 diarios, $7.00 si llega a las 9am                                     
1660 Mission St                                                                    $18.00 diarios
Organizer
San Francisco Inclusion Networks
San Francisco Inclusion Networks is a project of Support for Families of Children with Disabilities. 

Online registration for all San Francisco Inclusion Networks events has moved to sfinclusion.org/upcoming

Please visit the link above to view our event calendar and register for our upcoming events. 
Entrenamiento sobre el Cuestionario de Edades y Etapas (ASQ-3) a los Provedores de Cuidado Infantil