Entrenamiento Funcional Oficial - en línea - Odoo v8 - (Func-May-15)

Monday, May 18, 2015 at 9:00 AM

-

Friday, May 29, 2015 at 12:00 PM (CDT)
Event Details

Entrenamiento Funcional en Línea
Descripción General
Sumario
---
Este curso modular está dedicado a Socios, Integradores y usuarios Finales que quieren obtener un mejor entendimiento funcional de Odoo. El Objetivo de éste curso es darte una visión general de las características principales de Odoo para que puedas contar con la información suficiente para la toma de decisiones en la implementación y/o uso de la herramienta. Duración: 1 a 10 días (dependiendo las sesiones  a las que te registres)
Objetivos
---
Después de atender a éste curso el participante debería ser capaz de:
Entender los conceptos funcionales de Odoo

Trabajar con Odoo en el día a día

Configurar Odoo usando los módulos estándar

Aplicar configuraciones de administración generales.
Requisitos
---
Computador y conexión a internet. Tener Odoo instalado en tu computador no es un requisito, en conjunto con el curso Funcional te daremos acceso a una instancia en línea lista para trabajar durante la semana.
Detalles
Estructura del entrenamiento.
---
Hay cuatro componente en éste entrenamiento:
Videos con demos detallados
Manual de ejercicios y sus soluciones
Sesión en vivo de preguntas y respuestas con un entrenador
Cada día de la semana está dedicado a una aplicación específica de Odoo, siguiendo el siguiente plan:
Primer Semana
Lunes: Introduction, Sales, CRM

Martes: Billing, Accounting

Miércoles: Website, e-Commerce

Jueves: Marketing

Viernes: Point of Sales
Segunda Semana
Lunes: Project

Martes: Human Resources

Miércoles: Purchase

Jueves: Warehouse

Viernes: Manufacturing
Cada día de la semana desde las 9:00 am (Hora México DF) hasta las 12 PM el participante tendrá una sesión de Preguntas y respuestas con el entrenador. Cada día se espera que el participante haya hecho ''antes'' de la sesión de Preguntas y respuestas: 
Ver los videos del día;
Realizado los ejercicios provistos (en conjunto con sus soluciones en el material);
Enviar las dudas por e-mail antes de las 5:00 pm (Hora México DF) el día anterior.
La sesión de preguntas y respuestas será realizada por Google Hangout. Una conexión estable a internet es requerida. El entrenador revisará y prepará las respuestas a las preguntas más relevantes para ser respondidas en la sesión. El propósito de la sesión de preguntas y respuestas no es cubrir los tópicos específicos o flujos de trabajo específicos de su compañía. Las preguntas deberían ser acerca del material entregado, ejercicios y videos y/o deberían beneficiar a todos los participantes del entrenamiento.
Estructura de precios.
---
El precio del entrenamiento de 10 días es de 2,500.00 USD. Alternativamente, cada día puede ser comprado por separado a un precio de 300.00 USD por día.
Material para el entrenamiento
---
Tan pronto cómo el registro sea finalizado (el pago está confirmado), el participante será provisto por todo el material listado abajo. Ésto implica que hay una ventaja en enlistarse en fechas tempranas, ya que tendrás mayor tiempo para prepararte para la sesión de preguntas y respuestas, y tener mejor provecho del entrneamiento. El número de participantes es limitado en la sesión en línea lo que puede significar otra ventaja de registrarse temprano ya que te permitirá asegurar tu puesto en dicha sesión
Acceso a los videos demo en línea;
Material de entrenamiento con ejercicios;
Soluciones escritas de los ejercicios.
Nos vemos en el entrenamiento!
Preguntas Frecuentes:
Sobre reembolsos.
---
Una vez pagado el entrenamiento los reembolsos no son permitidos, se podrá postergar la participación a un evento futuro, informando por escrito con al menos una semana de anticipación a la fecha del evento.
*¿Cómo contactarnos?
---
**Para más información por favor llamanos a:** - Vauxoo México: +52 (477) 773.33.46. - Odoo: +1 650-307-6736; - email: ventas@vauxoo.com, alejandro@vauxoo.com
¿Te encuentras en México?
---
Para los participantes que estén en México y necesiten factura Fiscal, deberán agregar el monto del IVA y se le podrá emitir una factura electrónica deducible de Impuestos y Válida para su gestión impositiva.
Contáctanos a alejandro@vauxoo.com para más información al respecto. 
Equipo de entrenadores Vauxoo Gold Partner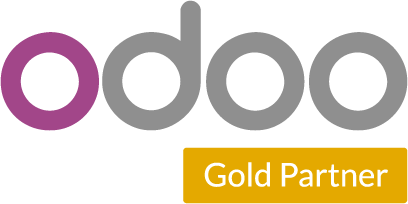 Have questions about Entrenamiento Funcional Oficial - en línea - Odoo v8 - (Func-May-15)?
Contact Vauxoo
When & Where
hangout



Monday, May 18, 2015 at 9:00 AM

-

Friday, May 29, 2015 at 12:00 PM (CDT)
Add to my calendar
Organizer
En septiembre de 2009, Vauxoo se convirtió en partner oficial de OpenERP a través de una certificación Silver de todo el equipo de desarrollo de la herramienta.
Desde Septiembre de 2010 el crecimiento exponencial que tuvimos nos ha permitido ser una empresa dedicada a soluciones ERP de código Abierto aboslutamente con OpenERP como plataforma principal de trabajo, es por ésto que nuestro equipo que antes era solo un departamento en una empresa con multiples líneas de negocio (Netquatro), se ha independizado para ser solamente especialistas en OpenERP, y dedicar el 100% de nuestra plataforma de servicios al soporte a ésta herramienta, continuamos manteniendo, mejorando y certificando las localizaciones Venezolana, Mexicana y Colombiana, y esperando seguir aportando a todas las localizaciones de Latinoamérica como Bolivia y Panamá donde esperamos nuestros aportes sigan siendo consitentes, y convertir a OpenERP en el ERP de referencia a nivel Latinoamericano y a Vauxoo como la empresa líder en servicios relacionados a Soporte, Coaching, Entrenamientos y desarollos de módulos legales, operativos y funcionales para el mercado latinoamericano.
Desde Marzo de 2011 Vauxoo con su CEO Nhomar Hernández se han convertido en los primeros CTP (Certified Training partners) de Latinoamérica permitiendo de esta manera realizar entrenamientos de la mano de OpenERP asegurando la mayor calidad y la  ya que el contenido de los mismos es desarrollado y constantemente actualizado por el Editor y tropicalizado y traducido por el equipo de desarrolladores del mayor número de módulos libres en OpenERP en y para Latinoamérica, Vauxoo.