Entrée des Artistes: A Guide to Artist Visas
A free webinar guide to apply and obtain Artist Visas for the US
About this event
Join Maya Ibars, Esq. from the Law Office of Maya Ibars as she guides you through the journey of preparing, applying and obtaining a visa to work in the United States as an artist.
Please take advantage of this free offering, an opportunity to get your questions answered regarding O1 and P visas. As we enter the holidays and the start of the new year, learn how to best prepare yourself for new opportunities in 2023.
Agenda:
6:00 - 6:30 pm EST: Webinar presentation (will be recorded)
6:30 - 7:00 pm EST: Q & A (only available to live attendees and participants)
If you cannot attend in person, please register to receive a recording of the presentation.
~~~~~~~~~~
Únase a Maya Ibars, Esq. del Bufete Legal de Maya Ibars mientras los guía a través del proceso de preparación, solicitud y obtención de una visa para trabajar en los Estados Unidos como artista.
Aproveche esta oferta gratuita, una oportunidad para obtener respuestas a sus preguntas sobre las visas O1 y P. A medida que ingresamos a las vacaciones y al comienzo del nuevo año, aprenda cómo prepararse mejor para las nuevas oportunidades en 2023.
Agenda:
6:00 - 6:30 p. m. EST: presentación del seminario web (se grabará)
6:30 - 7:00 p. m. EST: Preguntas y respuestas (solo disponible para asistentes y participantes en vivo)
Si no puede asistir en persona, regístrese para recibir una grabación de la presentación.
~~~~~~~~~~
Rejoignez Maya Ibars, Esq. du cabinet d'avocats de Maya Ibars, alors qu'elle vous guide tout au long du parcours de préparation, de demande et d'obtention d'un visa pour travailler aux États-Unis en tant qu'artiste.
Cette offre gratuite est l'occasion de tout savoir sur les visas O1 et P et d'obtenir des réponses à vos questions. Alors que nous entrons dans les fetes de fin d'annee, préparez vous au mieux pour de nouvelles opportunités en 2023.
Programme:
18 h 00 - 18 h 30 Présentation du webinaire (sera enregistrée)
18h30 - 19h00 Q & A (uniquement disponible pour les participants en direct et les participants)
Si vous ne pouvez pas assister en personne, veuillez vous inscrire pour recevoir un enregistrement de la présentation.
~~~~~~~~~~
Junte-se a Maya Ibars, esq. do escritório de advocacia de Maya Ibars enquanto ela o orienta na jornada de preparação, solicitação e obtenção de visto para trabalhar nos Estados Unidos como artista.
Aproveite esta oferta gratuita, uma oportunidade para tirar suas dúvidas sobre os vistos O1 e P. Ao entrarmos nas férias e no início do novo ano, saiba como se preparar melhor para novas oportunidades em 2023.
Agenda:
18:00 - 18:30 EST: Apresentação do webinar (será gravado)
18:30 - 19:00 EST: Perguntas e Respostas (disponível apenas para participantes ao vivo e participantes)
Se você não puder comparecer pessoalmente, registre-se para receber uma gravação da apresentação.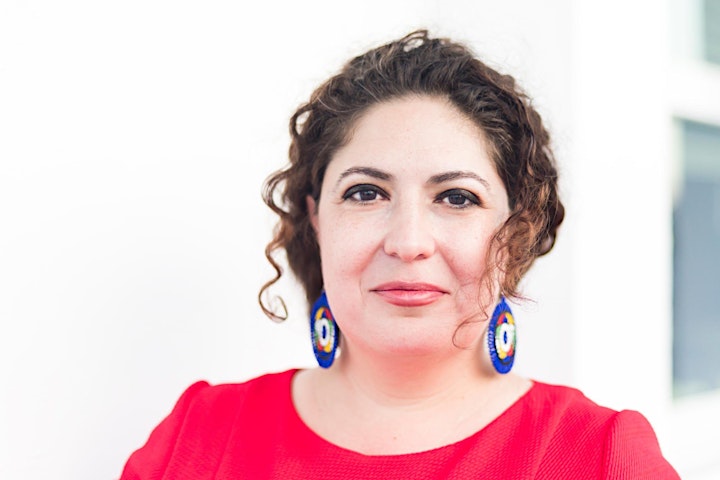 About Maya
Maya Ibars, Esq. speaks four languages: English, Spanish, French and Portuguese. She obtained her Juris Doctor from the University of Chicago Law School and completed her undergraduate studies at Brown University. A citizen of the world, Maya has traveled and lived in India, Vietnam, France, Colombia, Brazil, Spain, and has visited most countries in the Western Hemisphere. Most recently, she lived in Tijuana, Mexico working with migrants at the US-Mexico border from 2019-2021. Maya is a licensed member of the Florida bar. In addition to her law practice, Maya is a writer working on a novel, and a performer with Tradisyon Lakou Lakay folkloric Haitian dance ensemble and Miamibloco Brazilian Samba Percussion community. She lives in Miami, FL, USA.
Visit https://www.mayaibars.com/ to find out more about Maya and her law practice, and to book a consultation.
~~~~~~~~~~
Acerca de Maya
Maya Ibars, Esq. habla cuatro idiomas: inglés, español, francés y portugués. Obtuvo su Doctorado en Jurisprudencia en la Facultad de Derecho de la Universidad de Chicago y completó sus estudios universitarios en Brown University. Ciudadana del mundo, Maya ha viajado y vivido en India, Vietnam, Francia, Colombia, Brasil, España y ha visitado la mayoría de los países del hemisferio occidental. Más recientemente, vivió en Tijuana, México, trabajando con migrantes en la frontera entre Estados Unidos y México de 2019 a 2021. Tiene su licencia de ley en el estado de florida. Además de su práctica legal, Maya es una escritora que trabaja en una novela y una intérprete con el conjunto de danza folclórica haitiana Tradisyon Lakou Lakay y la comunidad de percusión de samba brasileña de Miamibloco. Vive en Miami, FL, Estados Unidos.
Visite https://www.mayaibars.com/ para obtener más información sobre Maya y su práctica legal, y para programar una consulta.
~~~~~~~~~~
À propos de Maya
Maya Ibars, Esq. parle quatre langues : anglais, espagnol, français et portugais. Elle a obtenu son Juris Doctor à la faculté de droit de l'Université de Chicago et a terminé ses études de premier cycle à Brown University. Citoyenne du monde, Maya a voyagé et vécu en Inde, au Vietnam, en France, en Colombie, au Brésil, en Espagne et a visité la plupart des pays de l'hémisphère occidental. Plus récemment, elle a vécu à Tijuana, au Mexique, travaillant avec des migrants à la frontière américano-mexicaine de 2019 à 2021. Maya est membre agréée du barreau de Floride. Au delà du droit, Maya est une écrivaine qui travaille sur un roman et une interprète avec l'ensemble de danse folklorique haïtienne Tradisyon Lakou Lakay et la communauté de percussions brésiliennes de samba de Miamibloco. Elle vit à Miami, Floride, États-Unis.
Visitez https://www.mayaibars.com/ pour en savoir plus sur Maya et sa pratique du droit, et pour réserver une consultation.
~~~~~~~~~~
Sobre Maya
Maya Ibars, esq. fala quatro idiomas: inglês, espanhol, francês e português. Ela obteve seu Juris Doctor na Escola de Direito da Universidade de Chicago e completou seus estudos de graduação na Brown University. Cidadã do mundo, Maya viajou e viveu na Índia, Vietnã, França, Colômbia, Brasil, Espanha e visitou a maioria dos países do Hemisfério Ocidental. Mais recentemente, ela morou em Tijuana, México, trabalhando com migrantes na fronteira EUA-México de 2019-2021. Maya é um membro licenciado da Ordem dos Advogados da Flórida. Além de sua prática jurídica, Maya é uma escritora que trabalha em um romance e uma artista do conjunto de dança folclórica haitiana Tradisyon Lakou Lakay e da Miamibloco, comunidade de percussão do samba. Ela mora em Miami, FL, EUA.
Visite https://www.mayaibars.com/ para saber mais sobre Maya e seu escritório de advocacia e para marcar uma consulta.