Description
Be Part of the Movement to Create Better Jobs, Better Lives and Better Communties.
What started as a two-day conference for entrepreneurs has quickly shifted (by demand) to one for business owners, leaders and employees alike. We even added a bonus day this year to add more value!
On November 14 - 16, Downtown Pensacola will be filled with a growing tribe of energized, forward-thinking leaders, proudly sporting bright red EntreCon lanyards. They are ready to find their purpose, build their skill set, lead stronger teams, and foster better workplaces.
Attendees will be inspired by fresh ideas, learn the latest tactics and strategies to bring those big ideas to life, and make meaningful connections to help support professional growth and the success of their organizations.
EntreCon 2018 will give you the tools to inspire, outperform and outlast the competition.


Having It All: How Linking Purpose and Profit Drives Your Business to the Next Level
To be successful in today's competitive business world, companies must be more than just profit-driven, having the right product at the right price. They must also be purpose-driven, people-focused, and community-minded. This is no "feel good" trend. It's a strategy tied solidly to sustainable outcomes.
At EntreCon 2018, you'll unite with hundreds of local thought leaders and professionals to learn how linking purpose and profit will drive your business to the next level!
Speakers
EntreCon truly has it all: A mix of world-changing keynote speakers and dynamic local talent. Visit the EntreCon website to view the entire speaker lineup.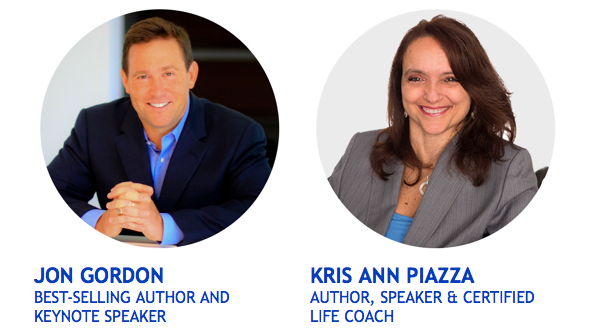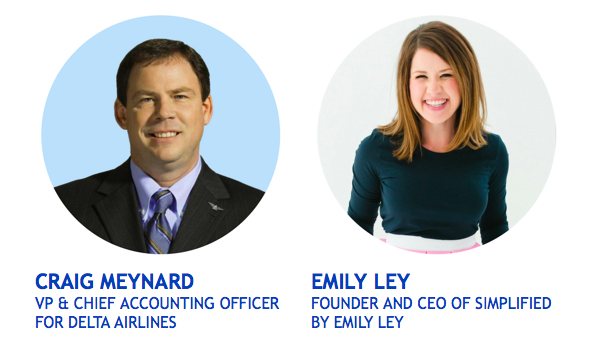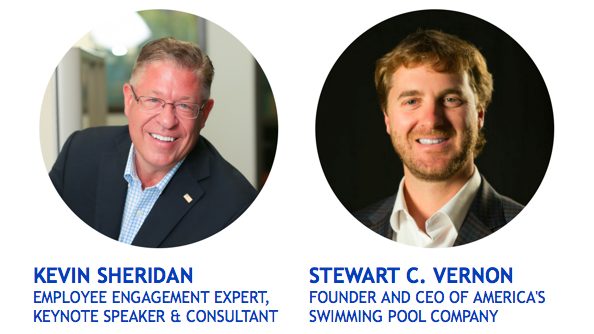 Breakout Tracks
EntreCon's breakout tracks reflect Studer Community Institute's core belief that thriving businesses are catalysts for positive change.
If we can build better businesses with better jobs, we create better lives and better communities. With a better community, we can attract and retain talent to help our business thrive, so we help create better lives. The virtuous loop reinforces itself, and the possibilities are endless.
Better Jobs Track
Employee learning and development is critical to business success - and only the best employees want to work for companies invested in their growth. This track will provide you with tools to keep employees challenged, motivated, engaged and ready to do their best!


Better Lives Track


Trying to balance our busy lives proves impossible for most of us. The reality is that our professional lives often bleed into our personal lives - and vice versa.

This track will focus on how we can rethink the way we work to reduce stress, improve our sense of well-being, and accomplish both our work and personal goals.

Better Communities Track
Vibrant communities don't just happen - they're built. What does it take to turn ideas into reality and strengthen our city? This track will define the physical, social and economic ways to make a community more vibrant, livable and resilient for all ages and generations to come.
Visit the EntreCon website to view the full 3-day agenda.
Who Should Attend?
If you have a passion to succeed, lead, and influence positive change this conference is for you, no matter your title. Anyone with responsibilities for the success of an organization, whether in the private, public or nonprofit sector will be a great fit. We encourage you to break away from the daily pressures and responsibilities of working in your business, and take these two days to focus working on your business.
Stil not sure if you should invest in EntreCon? Read our recent article, "EntreCon is not just another business conference. Should you attend?"
Need help convincing your boss to let you attend? Check out our article, "How to Convince Your Boss to Send You to EntreCon." There's even an email template included!
Ticket Policy
The name on the ticket/name badge MUST be the name of each individual attendee. Name badges MUST NOT be shared by attendees. We do not support partial ticket-swaps or ticket sharing of any kind; nor do we prorate ticket costs if you are only able to attend certain conference days; nor can you apply the cost of a ticket to future events.
All tickets are non-refundable. We reserve the right to charge administration costs.
Speaker cancellations do not affect the cancellation policy. Purchase of a ticket indicates that you have read and agree to comply with this cancellation policy.
This policy is subject to change; all registered attendees will be notified of any changes.
Questions? Contact Us.
For Speaker and Sponsorship Inquiries: Email Rachael Gillette at rgillette@studeri.org or call 850-748-5656.
For Small Group (5-9 attendees), Large Group (10+ attendees), Nonprofit and Military Discount Information: Email Morgan Milbradt at mmilbradt@studeri.org or call 507-828-2476.
For Volunteer Opportunities: Fill out the Volunteer Application on our website.
Thank You to Our Sponsors