Location
Pensacola Little Theatre
400 South Jefferson Street
Pensacola, FL 32502
Refund policy
Contact the organizer to request a refund.
Eventbrite's fee is nonrefundable.
Plan ahead to join us in November for this year's business, leadership, and entrepreneurship conference! Available in-person and virtual.
About this event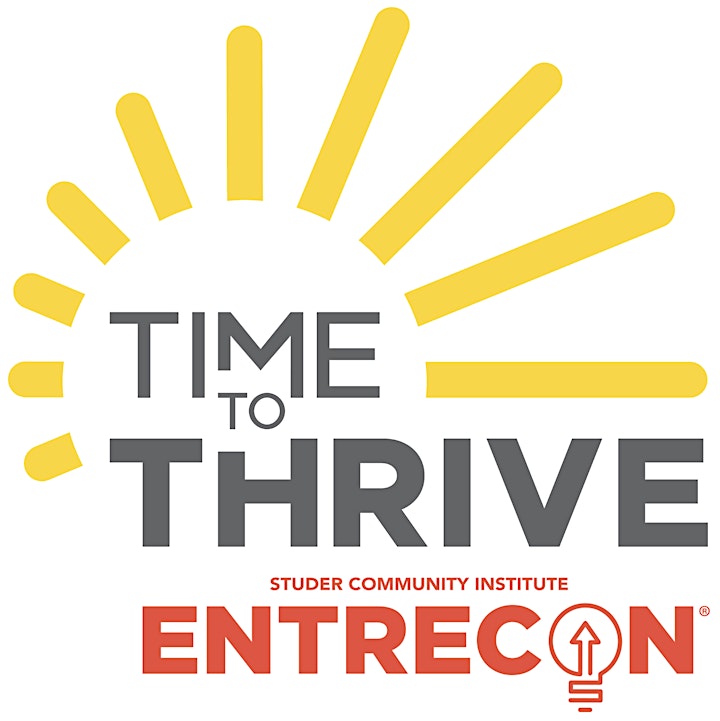 EntreCon® 2022: It's Time to Thrive
As effects of the pandemic linger, many people are finding themselves not exactly depressed, but certainly not thriving — we're stuck somewhere "in between."
If you find yourself feeling apathetic, unmotivated, reactive, dissatisfied, or all-around just "meh," you're not alone.
People across the nation are grappling with how they feel about their work and lives. More than ever before, they're asking questions like:
What really matters to me?
What are the heavy things that I no longer need to hold onto?
Is this really the right organization for me/my career goals?
What are the changes I want to make to create a better future for myself and my family?
How do I maintain both my professional and personal equilibrium?
The good news is, if you're ready to pull yourself out of the "in between," science proves that you don't have to sacrifice your wellbeing to do it! In fact, wellbeing is critical to peak performance and organizational success.
EntreCon® 2022 features engaging speakers and relevant content to help you create a more relatable, engaging and resilient workplace — one that embraces our whole authentic selves, our differences, our wellbeing, our connection to one another, and our purpose in life.
Speakers and agenda to be announced soon!
People thrive when they come together. It's time to thrive at EntreCon® 2022!
About the Conference:
Studer Community Institute is a 501(c)3 nonprofit on a mission to improve the quality of life for all people in the diverse communities we serve.
Each year, SCI hosts EntreCon®, its annual signature business, leadership and entrepreneurship conference that offers leaders from across all industries an opportunity to grow together in vibrant downtown Pensacola!
In 2015, founder Quint Studer had the vision to bring a high-end conference for business owners at an affordable price to the Gulf Coast. It didn't seem right that a small business owner had to travel to big cities like Atlanta or New York to be inspired by fresh ideas and learn the latest tactics and strategies for success.
While it began as a conference for entrepreneurs, over the years, attendees have transformed EntreCon® into a conference for business owners, leaders, and employees alike. EntreCon® provides attendees with a front-row seat to both local and national speakers, practical knowledge and tools, and first-class networking.
Thank you to our presenting sponsor, the Pensacola International Airport, for making this event possible for our business community! As always, we stand by our money-back guarantee, so you can register stress and risk-free!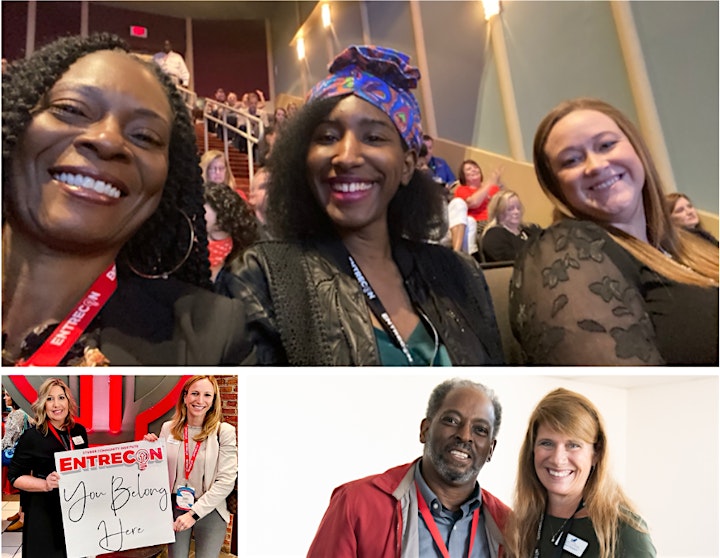 5 Reasons Why EntreCon® Rocks:
1) EntreCon® is local. If you wanted to attend a conference in another city, there would be travel arrangements, hotel and food reimbursements, and time away from your family. This makes EntreCon® a great option for small businesses looking to invest in their employees without breaking the bank. Not local to Pensacola? Join us virtually or come explore our growing city!
2) EntreCon® is not industry-specific. We are community-centric instead of industry-specific. This means that we truly have something for everyone. Our keynotes and breakout sessions are relevant to anyone in the business community. Plus, you'll be networking with other leaders that are your potential clients, not your competitors!
3) EntreCon® is for leaders of all levels.  As John Maxwell once said, "Leadership is not about titles, positions or flowcharts. It is about one life influencing another." People of all titles come to EntreCon® to be inspired, including students, owners, and even front-line workers.
4) EntreCon® is accessible and affordable. Instead of asking your company to shell out thousands of dollars to fly you to a big city to attend a conference, you'll be asking for $399 for this two-day event. We also have $99 tickets for students and our new Flex Pass. With a Flex Pass, you can share one badge between multiple team members in your organization (great if you're a busy team and want to maximize the number of people that attend). In addition, there are so many freebies that come along with attending, including swag, networking events, and a NEW headshot courtesy of Salz Studio. Think about it; a new headshot would cost you around $300 to get anyway (plus, when is the last time you had yours updated?).
5) EntreCon® is purposeful. Beneficial and practical take-aways are provided, meaning you'll have tangible tactics to bring back to your office upon your return that you can use to grow and revive your organization for years to come!
Want to learn more? Please visit https://entreconpensacola.com/about/.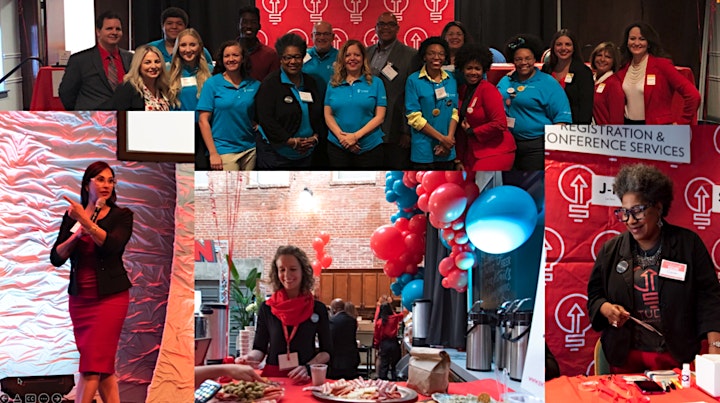 EntreCon® Sponsor Benefits:
EntreCon® provides an incredible opportunity to provide your team with seats to a world-class conference at an incredible price AND showcase your organization to a wide variety of potential clients and customers.
We help our sponsors increase their brand awareness, promote their products and services , and halo them as an organization that is invested in the community and cares about making a positive difference in people's lives. 
With a variety of options and investment levels, sponsorship packages are available to fit every budget and every need — and are completely customizable.
— EXTEND YOUR REACH: In 2020, we reached individuals from 89 cities across 29 states. With a hybrid approach to the conference this year, sponsors will experience a further reach than ever before! Plus, unlike an industry-specific conference, EntreCon® provides an optimal atmosphere for making connections with real potential customers needing your services (not your competitors)!
— SHOWCASE YOUR BRAND: From on-stage introductions to our sponsor exhibition hall, there are so many ways to showcase your brand at EntreCon®. We encourage sponsors to get creative with how they share their brand — If you can dream it, we can do it!
— CONNECT 1-1: Our exhibition hall allows attendees to connect one-on-one with you, giving you multiple ways to make deep, lasting connections. In addition, the breaks and networking opportunities also give you ample opportunities to make connections and potentially seal deals!
— ENGAGE YOUR TEAM: Whether it's your business partner, your employees, your shareholders, your board members, or your employees — engage the people who matter most by offering them one (or two!) of your included sponsor passes to experience the magic for themselves.
Want to learn more? Please visit https://entreconpensacola.com/sponsors-benefits/.
Thank You to Our 2021 Sponsors: