Description
WHO IS ENTRECAMP FOR?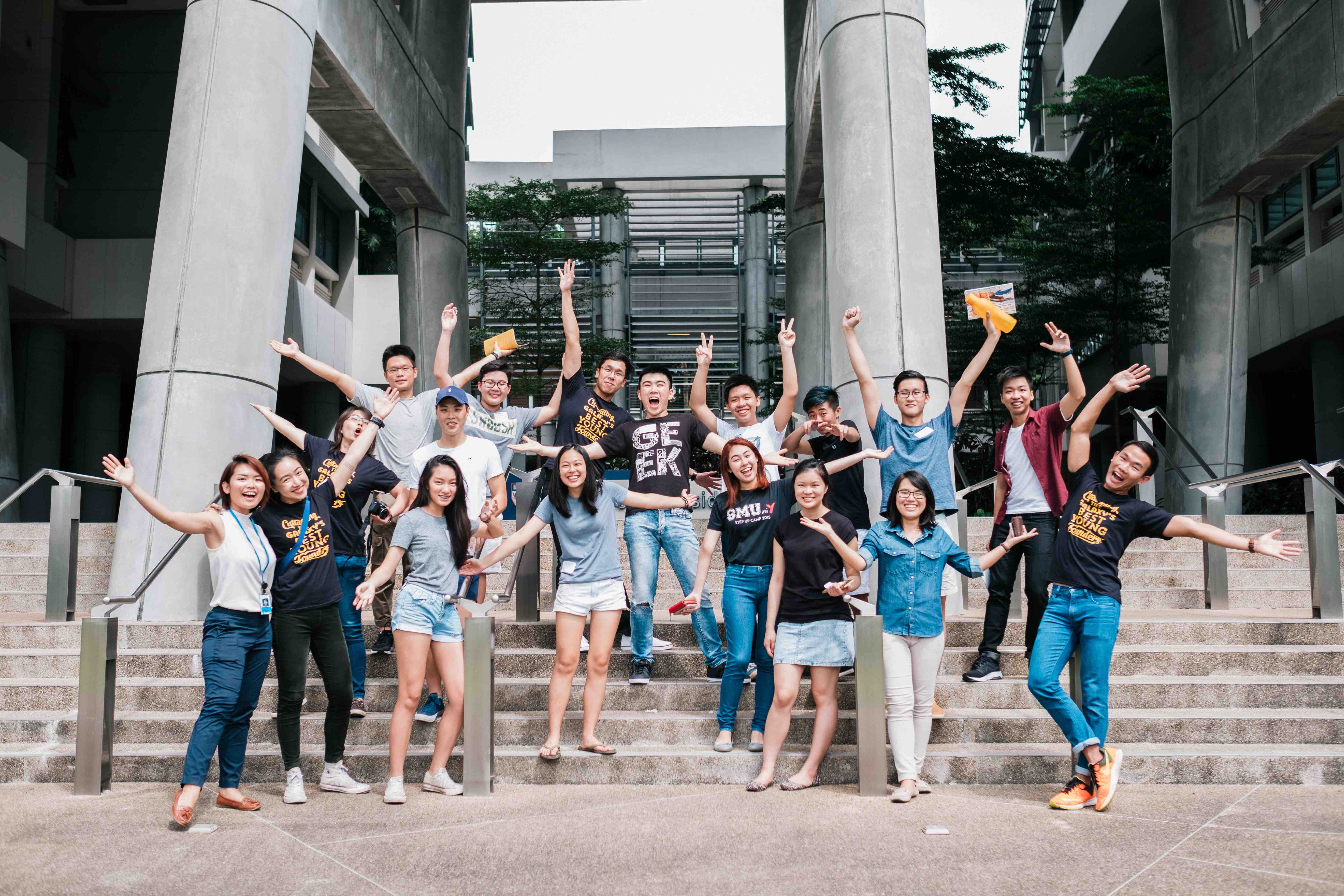 Designed for students interested in business, tech and startups, EntreCamp equips participants with the relevant knowledge to help kick start their entrepreneurial journey. Focusing on the United Nations' Sustainable Development Goals, EntreCamp challenges youths to solve the world's biggest problems.
The United Nations' Sustainable Development Goals are:
1. No poverty
2. Zero hunger
3. Good health and well-being
4. Quality education
5. Gender equality
6. Clean water and sanitation
7. Affordable and clean energy
8. Decent work and economic growth
9. Industry, innovation and infrastructure
10. Reduced inequalities
11. Sustainable cities and communities
12. Responsible consumption and production
13. Climate action
14. Life below water
15. Life on land
16. Peace, justice and strong institutions
17. Partnerships for the goals
ENTRECAMP DETAILS:

EntreCamp is a 3-day non-residential entrepreneurship camp. Our daily schedule runs from 9am to 5:30pm for 3 days.
Students are encouraged to invite family and friends to watch their final presentation on Day 3 of each run. Each student can bring up to 4 guests.
The venue for each run might differ, and updates will be issued accordingly. For more information, feel free to email us at hi@reactor.sg

FIND OUT MORE ABOUT ENTRECAMP HERE: www.entrecamp.com
PROGRAMME OVERVIEW:
Day 1: Learning Start-Up Methodology & Selecting a Significant Problem to Solve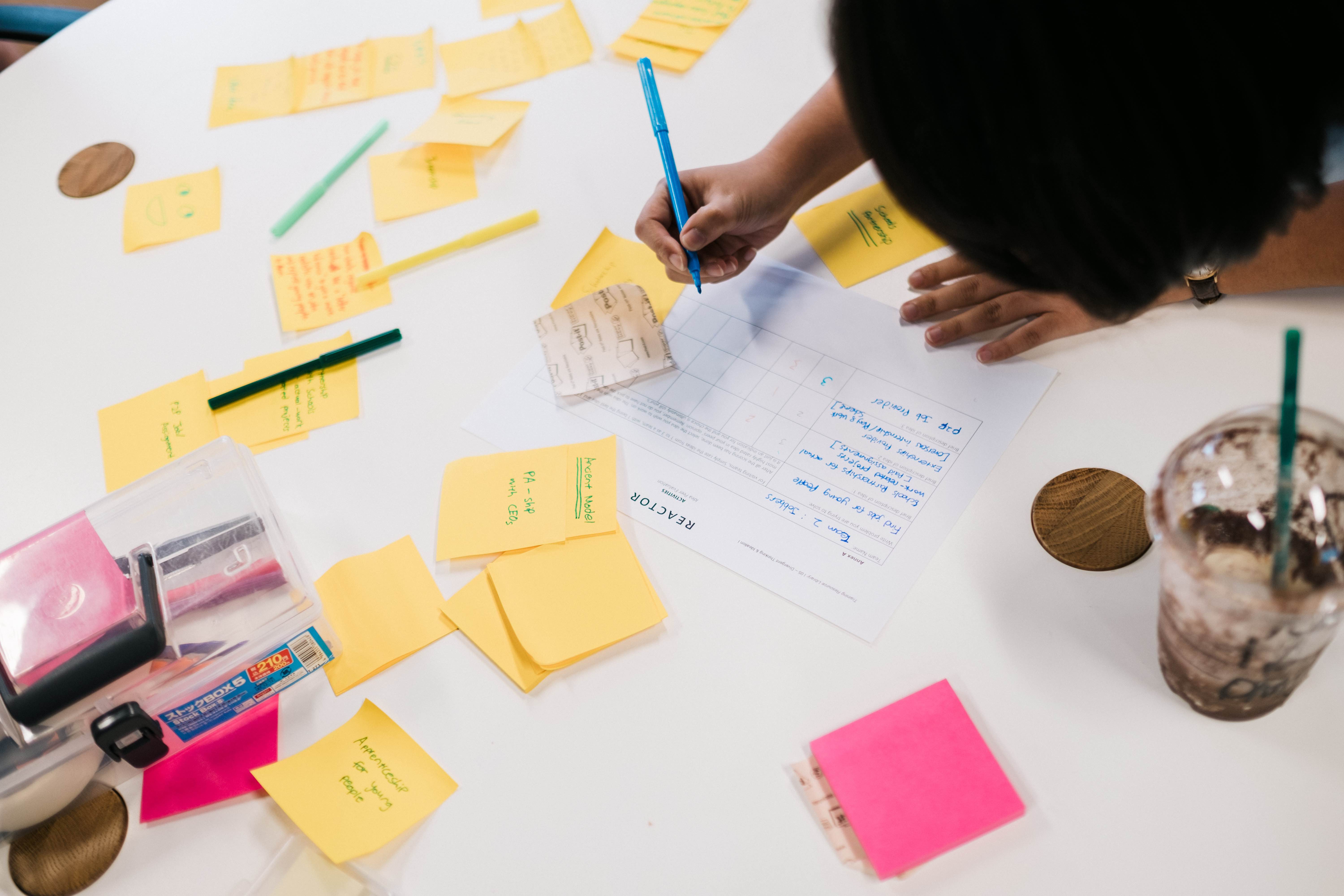 Lean Methodology

Participants are introduced to a process in entrepreneurship that aims to make product/service development systematic while (if practiced well) minimizing cost
This process will be the undergirding entrepreneurship principle for all the work done in the camp

Problem Identification

Participants learn problem identification techniques and methods to evaluate if a specific issue is worth investing time and energy into solving


Learning how to use Slack


Participants are introduced to Slack, one of the foremost project management and communication applications that many well-known companies implement for its usability and versatility

Divergent Thinking


Paper Clip Flipping: Participants will be given a single paper clip and given a set period of time to "upchange" for items of better value. This is one of the highlights activities of our camp and we have received excellent feedback from participants
Participants also learn the importance and power of thinking out-of-the-box. Several techniques to do so are covered in this session.

Start-Up Validation Board


Participants will learn to use the Startup Validation Board to test the validity of their ideas and startups in a structured and scientific manner
Day 2: Understanding the Customer, Sizing the Market & Prototyping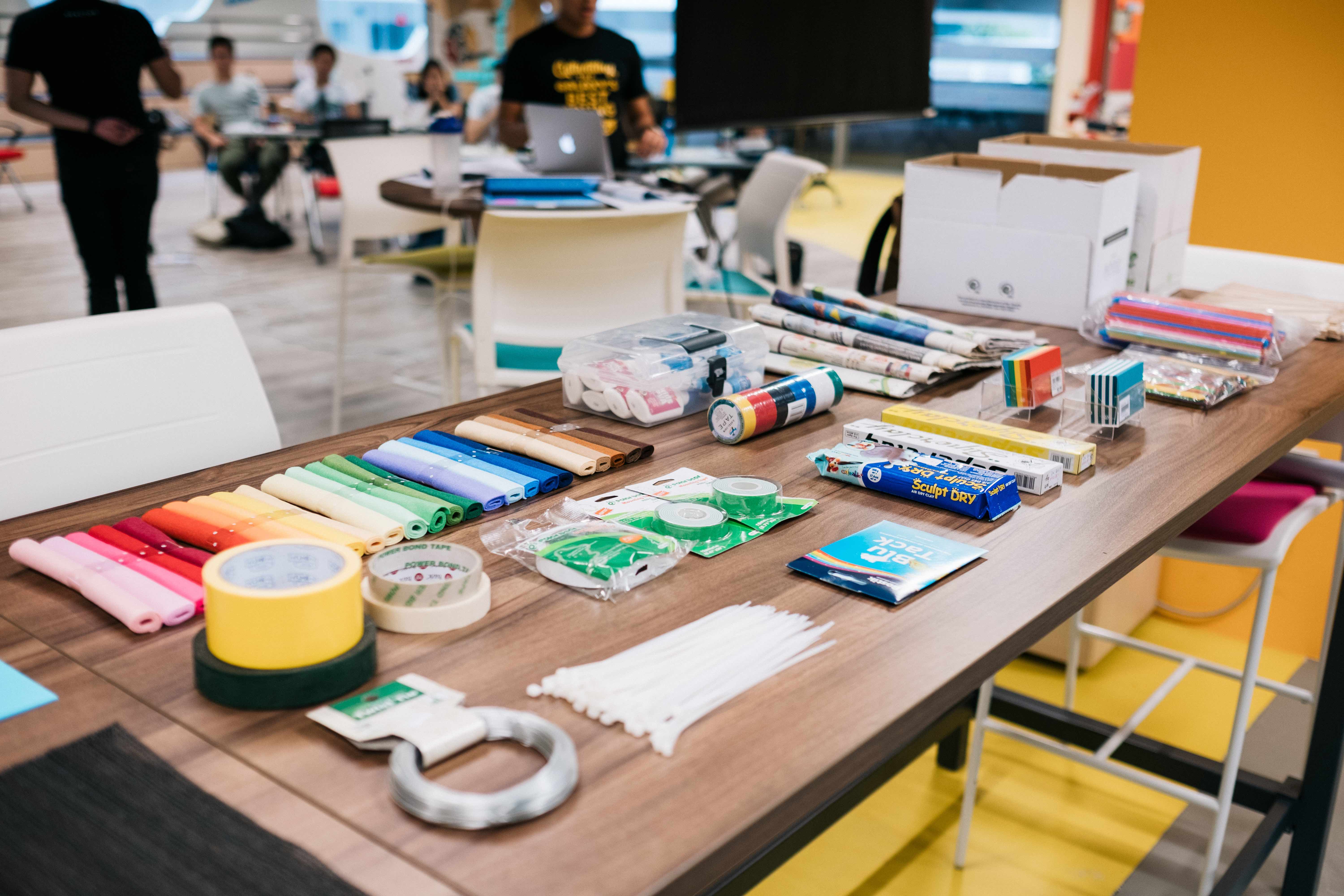 Customer Discovery


Know Your Customer: An activity to teach participants how building without the customer in mind can lead to disastrous results and vice-versa
Participants learn how to craft interview questions in order to test assumptions extracted from the Start-Up Validation Board
Participants also learn basic dos-and-dont's of interviewing

Market Sizing

Participants learn to evaluate the potential of their start-up by estimating using proxies, conducting market research and making smart assumptions

Building a Prototype


Participants build a Minimum Viable Product (MVP), the most basic version of their product or service. This will be used during customer interviews to allow potential customers to interact with and give feedback on the product/service

Customer Discovery Run 2

We go for a second run of customer discovery because we want to emphasize that understanding the problem and the customer is of paramount importance. Synthesizing feedback from this session will allow participants to build that much more useful and relevant a product.
Day 3: Mapping out Core Business Components & Competitive Pitching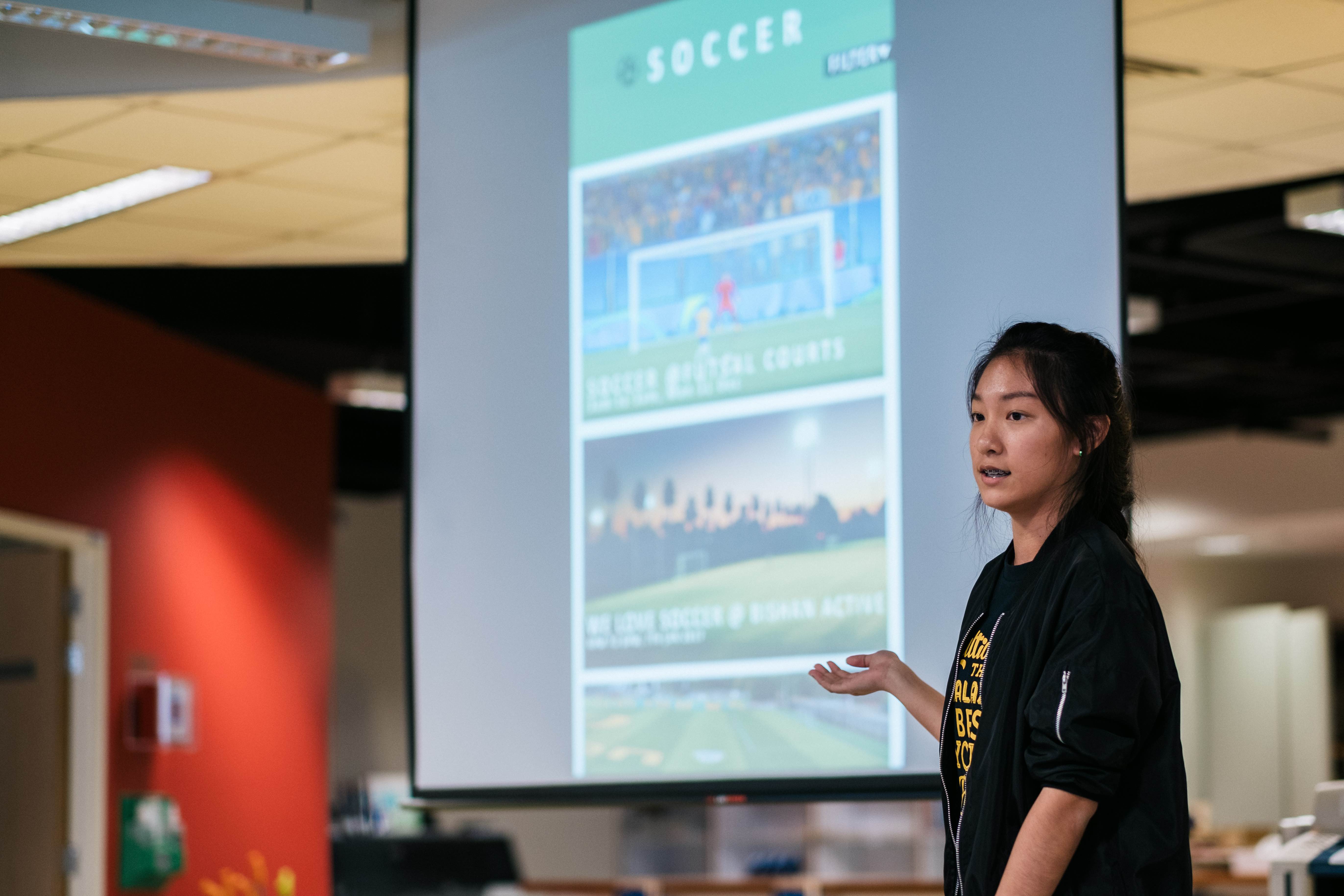 Lean Canvas

Participants are introduced to a 9-part planning tool that helps users find answers to the most critical components of an idea-stage business

Competitive Pitching


Participants learn to build a pitch deck and deliver a pitch
Components of the pitch deck come from a winning formula derived from multiple international and local winning decks

Delivery of Pitches

Participants deliver their pitches in front of a panel of external judges from various backgrounds and experience
---
TESTIMONIALS:
"Grab worked with Reactor on GrabSchool, a regional program that provides a platform for drivers' children to develop soft skills in teamwork and communication, prompts them tot think about what the future holds, and guides them through the design thinking approach to innovation.
We're excited at the prospect of working with Reactor again to bring entrepreneurial thinking to more children in Singapore."
Mr Shuo Yan,
Grab
"Through a unique blend of e-learning and hands-on workshops structured around real life scenarios, students were able to develop an entrepreneurial mindset and better appreciate the value of asking questions, whilst honing their problem solving and presentation skills. The students would recommend the workshop to their peers, which is testament to the effectiveness and professionalism of the team of trainers from Reactor."
Mr Loh Chih Hui,
HOD/Integrated Programme,
CHIJ St. Nicholas Girls' School (Secondary)
"The awesome thing about BLP (Business Leaders Programme) is that while they teach you the fundamentals of starting and running a business, they also teach life lessons and inculcate you with values and qualities a business leader should have.
As intense as the 5-day bootcamp was, it was very rewarding as you realize how much you are capable of when you really apply yourself."
Ms Megan Whang,
Year 5 Student
Raffles Institution
"Entrecamp is catered to people who really have a passion or interest in the business industry. Based on my personal experience, it exposes you to different skill sets and real-life examples on the concept of being involved business. Furthermore, most of the activities are hands-on which enhances the learning. Although it is only a 3-day camp, it is an enriching experience for people who want to get a taste of how business actually works.
Personally, I have been doing some business on my own such as selling different electronic products or even writing books to gain some connections. However, I needed some right directions to get to my end destination. Hence, I went to this camp which gave me the confidence and a clear vision of which pathway to take in the business industry.
Therefore, I highly recommend it to people who have no idea where to start in a business aspect or even people who already are successful in some form of business. There is always more to learn and new beginnings that could lead us to even greater heights."

Mr Kenji Loy,
Temasek Polytechnic
"I wish i had a program like Reactor EntreCamp to attend in my youth. I would have been exposed to the useful teachings of Lean Methodology, Agile and the likes… which are so essential in today's digitally driven business world. I encourage parents of teenage children to send their children to this course to prepare them for the times ahead… or even help them become the next Zuckerberg!"
Jeffery Sung,
Senior Director
DBS Bank
"This Reactor EntreCamp is an extremely good programme that offers aspiring entrepreneurs of different ages to come together to spark creative problem identifications, solutions and business plans. It was impressive that the teams were able to work synergistically to solve problems, transforming their ideas into prototypes and churn out their business plans in sure a short time of three days.
All the teams were full of energy, passionate and enthusiastic in pitching their business models. Kudos to the Reactor's training methodology that must have accelerated the process from design thinking to business model proposals. Well done!!!!"
Raymond Wong,
Lecturer
Nanyang Polytechnic
---
If you're keen to find out more about what your child will be learning, join us at our Preview Day! Register here.
For enquiries, please email hi@reactor.sg.