Description
Entre is the fastest growing community for entrepreneurs, artists, creators, and innovators.
Our monthly events bring people together to openly discuss and share ideas with like-minded individuals. We welcome entrepreneurs of all types, start-ups of all sizes, industries, and stages to join us in finding the inspiration, resources, and friends that will make them successful.
Whether our members are just beginning to build a company, or are years into their venture, Entre aims to refer the best services available for helping them achieve their goals. We aim to work with sponsors and partners who share our vision in helping the start-up community grow and succeed.
EVENT LOCATION: 1951 NW 7th Ave #600, Miami, FL 33136

Light bites, soft drinks, wine, and beer will be served

Agenda:
6:30pm - 7:30pm: Networking
7:30pm-8:30pm: Entrepreneur Presentation + Q&A (Great Bear Room)
*If you'd like to get involved with the event please email us at info@joinentre.com

Speaker:
Thursday, June 20th
Matthew Capala, Founder and President, Alphametic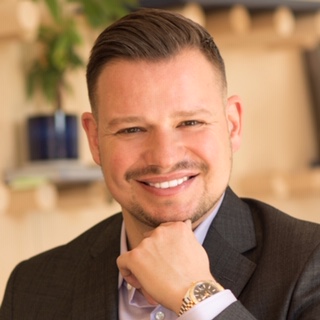 Matthew Capala is a Polish immigrant who started out on the construction sites of Manhattan. A self-made man who took nothing for granted, he has lived many lives, including scaffold operator, digital marketing executive, NYU professor, professional speaker, successful entrepreneur, and author. As a practitioner above all, he has spent the last 14 years delivering results to some of the most iconic brands in the world, leveraging the latest tools and strategies in SEO, SEM, content, social, and digital ads. As the Founder and Managing Director of Alphametic, a boutique digital agency, he manages a team of experts to help his clients increase ROI from their online marketing efforts. His work and ideas have been featured in Forbes, Chicago Tribune, eMarketer, Huffington Post, Mashable, Entrepreneur, and The Next Web. Matthew speaks regularly at marketing conferences all over the world, such as the Internet Summit, Social Media Week, and Digital Summit. He is the author of the best-selling "SEO Like I'm 5," and his most recent book, "Keyword Research Like a Pro," is now available on Amazon. With a successful track record as a Madison Avenue executive and as a digital marketing Adjunct Professor at NYU ('12 –'14), Matthew is well-versed in the innovation and application of modern digital marketing.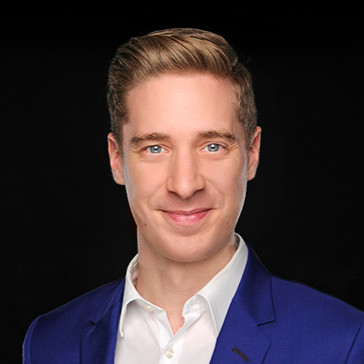 Thursday, August 15th
Riccardo Conte, Co-Founder of Kimonus
Kimonus® is a Company intelligence™ platform built to give your team superpowers to streamline work, automate processes and simplify collaboration. Is an easy-to-use software platform that lets you, onboard employees, track the effectiveness of initiatives through enhanced project management, and understand where your organization stands at any moment with interactive dashboards.