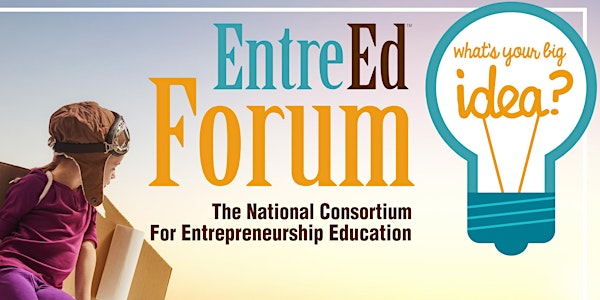 When and where
Location
Charleston 300 Court Street Charleston, WV 25301
Refund Policy
Refunds up to 30 days before event
Description
The Consortium for Entrepreneurship Education presents the 2017 EntreEd Summit & Forum in Charleston, West Virginia on November 3-5. This event provides attendees with a unique opportunity to learn about entrepreneurship education via hands-on workshops, engaging activities, and an interactive agenda.
This year's theme, "What's your big idea?" is designed to get educators thinking about what is needed in their workplace and how they can improve entrepreneurship education at their school or organization. Teams will have the opportunity to pitch this idea to bring their project to life.
This unconference is designed to inspire attendees to create tomorrow's next generation of young entrepreneurs. Our Forum features a wide range of participants - from inexperienced to experienced, from teacher to administrator - to encourage conversation and foster an environment of growth at all levels. You will walk away with the resources, knowledge, and guidance to easily integrate entrepreneurship into any subject area, grade level, classroom, or school.