Este evento ha finalizado.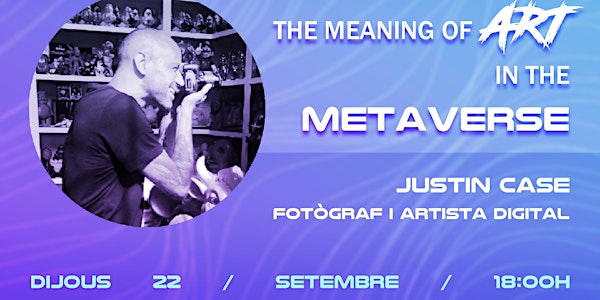 WORKSHOP The Meaning of Art in the Metaverse./
Nubia: Metaverse, NFTs and New Realities
Cuándo y dónde
Ubicación
Espronceda Institute of Art & Culture 326 Carrer d'Espronceda #Nave 4 y 5 08027 Barcelona Spain
Acerca de este evento
Once again we open our gallery to create and display different metaverses using the physical and digital worlds in the context of NUBiA. On the same occasion there will be several workshops given by different professors of Catalan Universities and International Artists
From 14 September to 30 September
Tuesday to Sunday from 17.00 to 21.00
Presentation: 13th of September
Opening: 14 September 19.00 hours
Nubia, Metaverses, NFTs and New Realities brings together a set of creations (metaverses and experiences) produced by Catalan artists and collectives and invited to join the NUBIA collective where they receive training, advice and support in the early stages of their projects.
Metaverses proposed by artists/creatives have their own rules, they use gamification, immersion and interaction to invite collectors, visitors and experts to be part of the immensity of NUBIA, experimenting, interacting and socializing in new worlds inhabited by fantastic avatars and works of art, selected by Alejandro Martín, curator of the exhibition and artistic director of IMMENSIVA/Espronceda with the collaboration of Kris Pilcher, director of ATL.NFT, for the American artists section.
– Location: Carrer D'Espronceda 326 Nave 4,5 & 10 08027 Barcelona
List of workshops :
– Workshop The Meaning of Art in the Metaverse. Presential and online. By Justin Case
Day 22 of September at 18:00.