Varias fechas
#MIAMI ALL INCLUSIVE PACKAGE #Boat Party + #Pre Party + #Party Bus + #Night...
Descripción
THE BEST BOAT PARTY PACKAGE OF MIAMI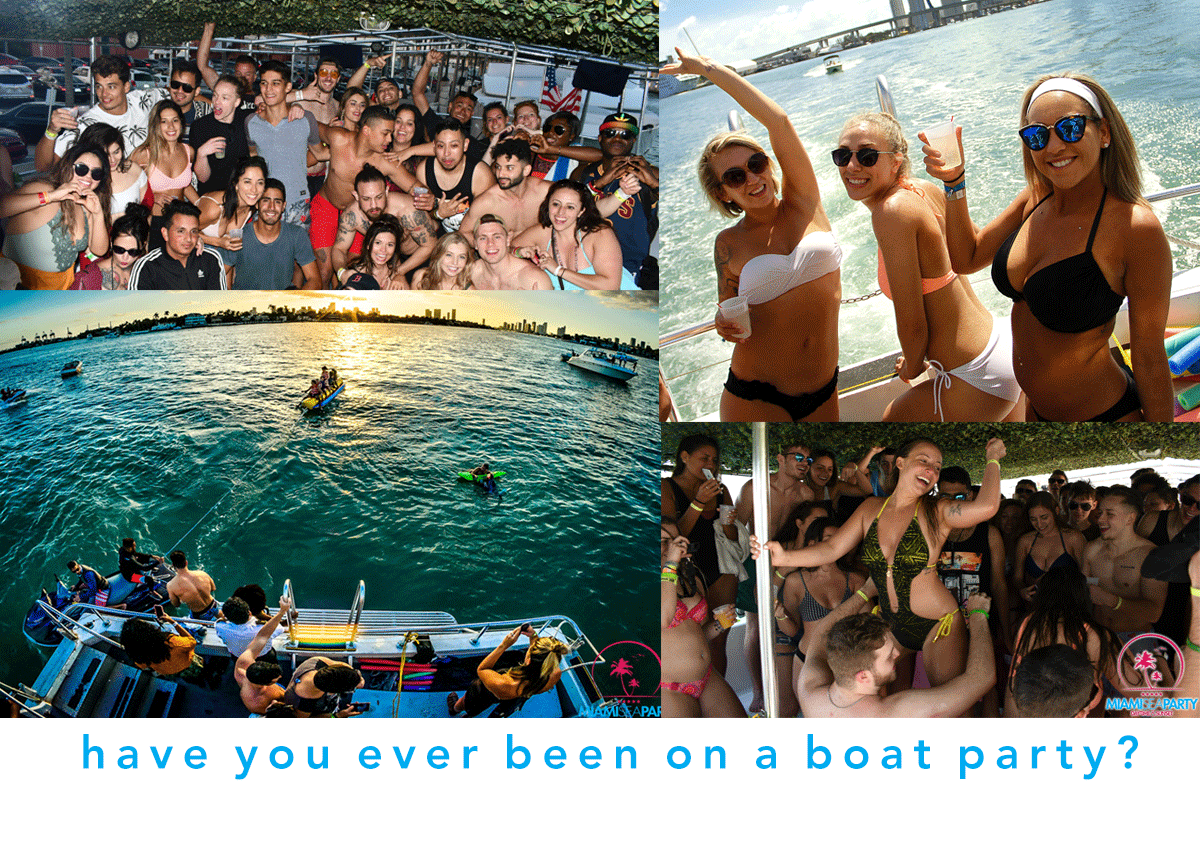 1. PRE PARTY
In order to check-in and to receive the event´s wristband; it´s mandatory to arrive at Señor Frogs (1450 Collins ave. Miami Beach) 2 hours before the boat party starts. You must bring your ID. +21 alcohol allowed. Enjoy a complimentary welcome cocktail but don´t forget the bus leaves 45 minutes before the boat party scheduled time.

2. ROUND TRIP PARTY BUS
On the way to the Bayside port, the party continues on our party bus for approx. 30-45 minutes depending on the traffic.

3. ALL INCLUSIVE BOAT PARTY

• 3 hours ALL INCLUSIVE boat party around the beautiful Miami skyline.

• Every day up to 360 people from all over the world (50% girls - 50% guys approx.).

• Open Bar: Spirits (whiskey, rum, vodka, gin, tequila), cocktails (mojitos, margaritas), beer and sangria.

• Food: Chicken or beef BBQ; appetizers, sweets and tropical fruits.

• Swim stop island with Water Sports: Jet ski ride and banana boat.


• Activities on board: Dj´s, champagne showers, CO2 guns, professional photographer, shows with entertainment host, twerking competitions.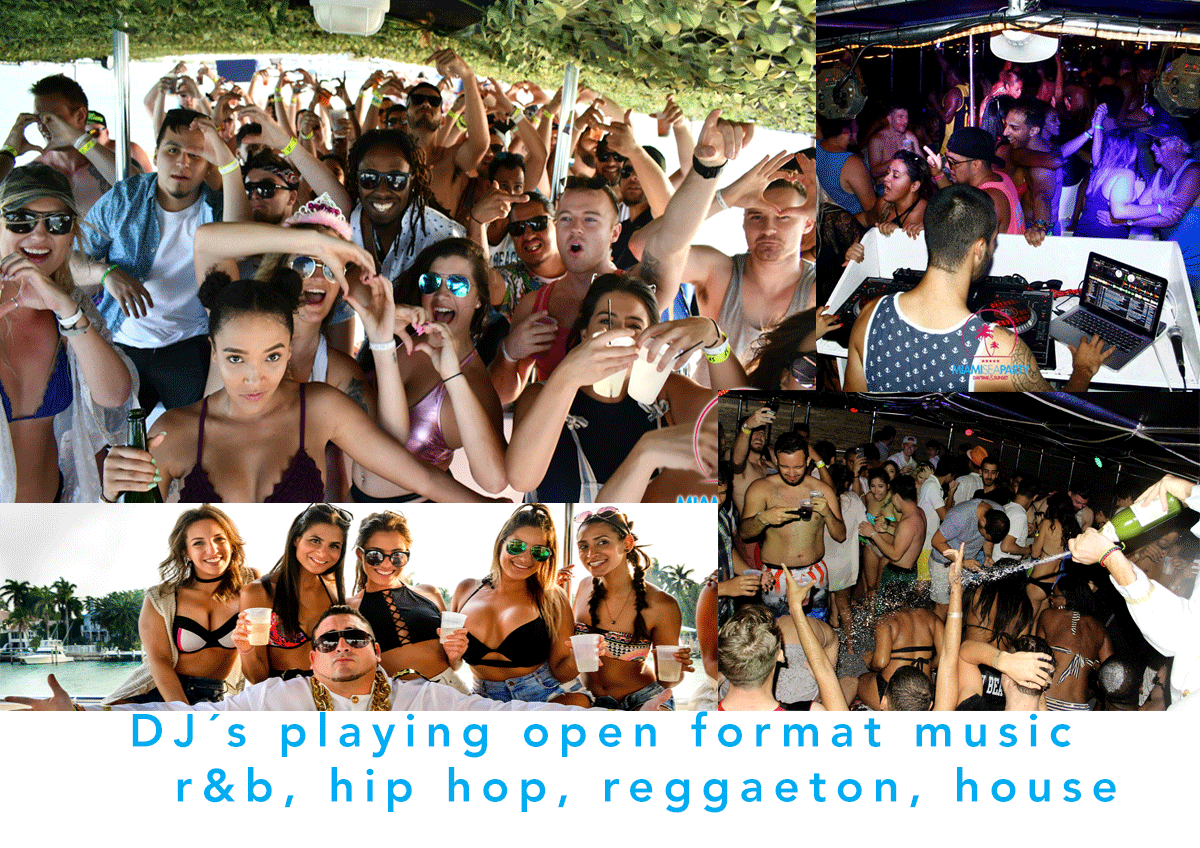 4. AFTER BOAT PARTY
During the week the party continues at Señor Frogs with theme parties: foam and paint. (Subject to availability).

5. NIGHT PARTY
• Free or discounted club entry available every day that you stay in Miami.

6. POOL PARTY
• Free access on weekends from 1pm to 7pm.

*** Would you like to feel VIP in our BOAT? Once you have your general ticket, we offer the following add-ons for extra $200 (dance floor suggested up to 4 people) or $400 (in front Dj booth suggested up to 6 people):
• Private table with VIP waitress.
• Voucher $200 or $400 to spend in premium bottles.
• Priority boarding time (bus, boat and water sports).

BOOK NOW, PAY LATER!
To secure your place, all you have to do is pay a small deposit of $30 today and

the rest once arriving at the pre party! After the deposit for the reservation has been made you will receive a confirmation directly to your email with an itinerary on details and instructions about the boat party.
Important info
Mandatory
*18 to attend and 21+ to drink. It is mandatory to bring the ID.
Transportation to the event.
We have party bus round trip included in the package.
Contact us
Text or WhatsApp +1 786-285-6016
Policy refunds.
100% no refundable.