Inspiration Statement Discovery Camp - Purpose Discovery, Alsace, France, 3...
Descripción
---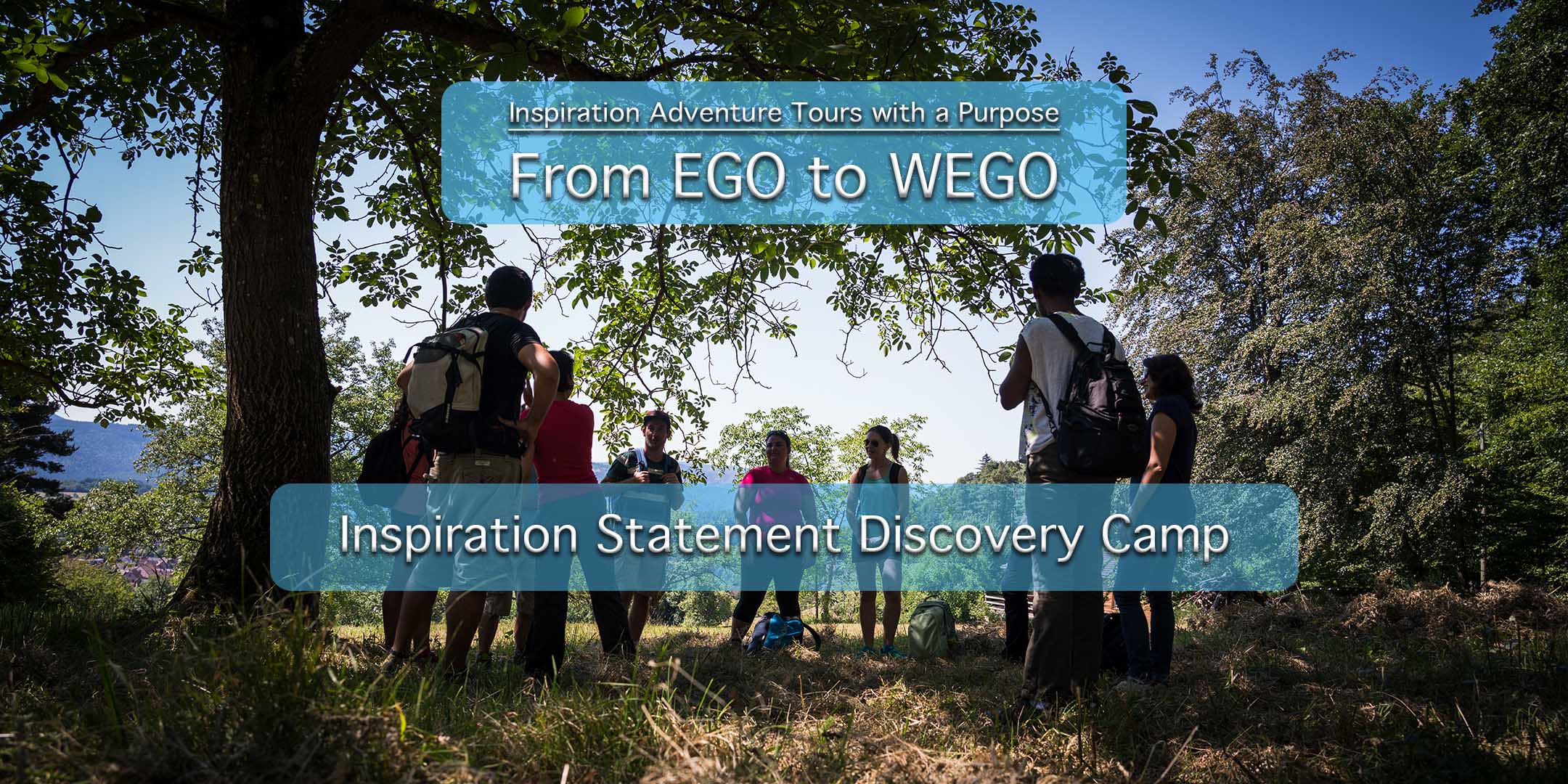 THE INDICATED STARTING POINT IS THE TRAIN STATION OF YOUR CITY BECAUSE THIS IS THE ONLY WAY THIS EVENT CAN SHOW UP IN YOUR CITY. YOU NEED TO BOOK OR ORGANIZE TRANSPORT TO FRANCE ON YOUR OWN. I OFFER 4 SEATS FROM HEIDELBERG.
Meeting point in France:
Lets discover our purpose and express it in one simple actionable sentence with

THE INSPIRATION STATEMENT.

This might give our lives a new direction. Especially if we find ourselves in the situation that our job is not fulfilling anymore or maybe never was. Our life seems empty and we don't know what is missing. It might give us more clearness about what it is to get up for every morning that makes us feel fulfilled and chose our activities accordingly which can be a way out. Mostly we are running away from something. Like this we have something to run toward. Things mostly won't change by themselves until we know where the horizon is.

It is similar to

JOHN STRELECKY'S "BIG FIVE FOR LIVE"

While he is concerned with what are the 5 most important things in our lifes that make us feel fulfilled this is concerned what the actions are that we love in order to live in accordance with those things. Then we can chose countless activities that can grow our fulfilment. If we love to encourage or inspire people we could be a doctor, social worker, therapist, coach but it is absolutely necessary that this gets a channel to be lived. Otherwise our livers might be choking.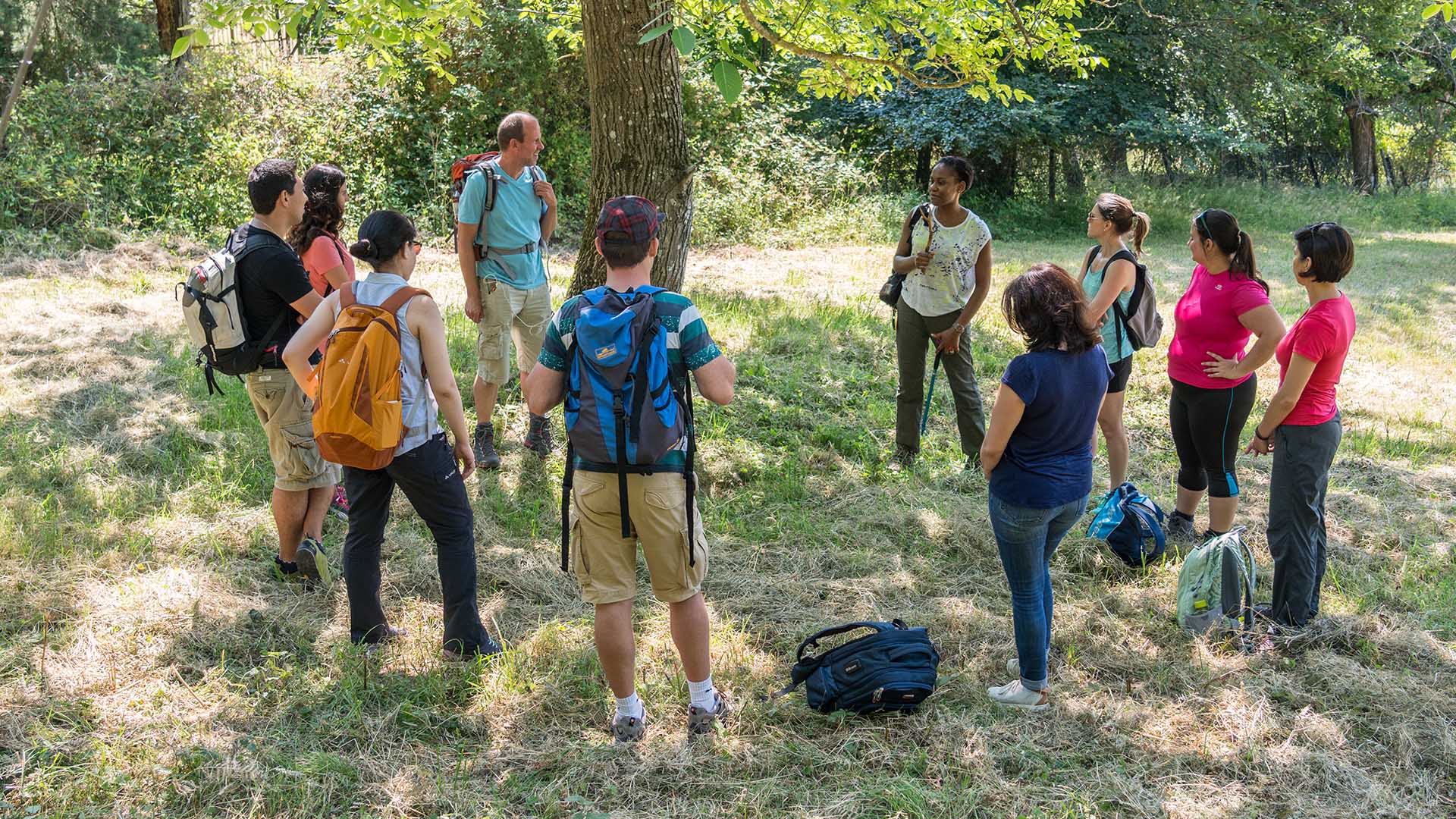 Inspiration Statement Examples:

1. "I love to share my inspired ideas so that we can see what's possible and find better solutions."

Environmental consultant

2. "I love to create an extraordinarily pleasant environment so that we can feel touched inside and uplifted."

Owner of a Finca & Retreat Center in Spain.

3. "I love to share my fantasies so that we can recover our own authority and independence."

Author

4. I love to offer an environment of inspiration so that we can open up and our eyes light up when we start to connect to ourselves.

Coach & Workshop facilitator.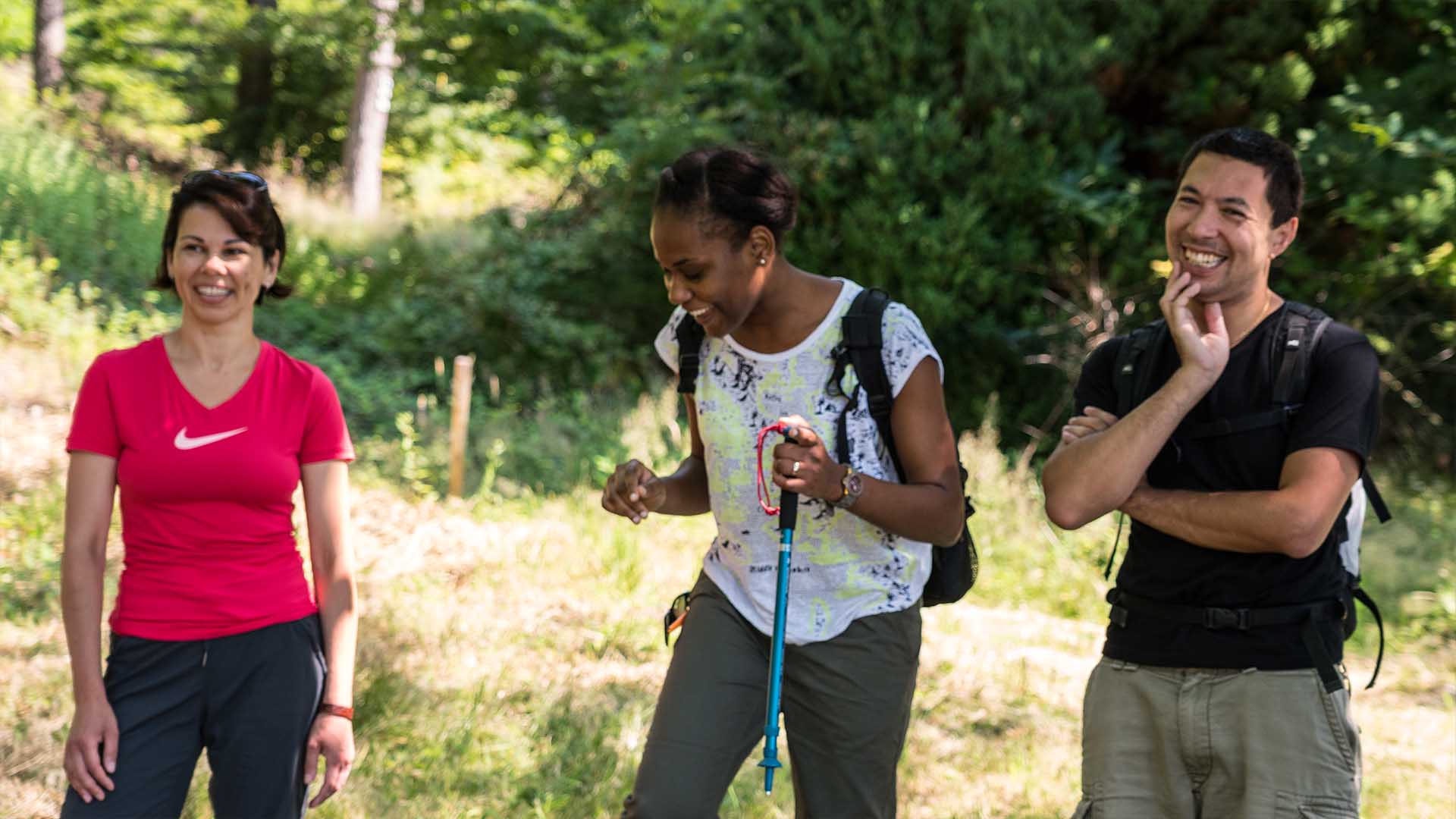 What is the Inspiration Statement?

• It is our unique way of inspiring others.
• It is the action we are most inspired by and that makes us feel fulfilled, in the flow connected and full of joy.
• It is our unique natural, effortless impact on our environment.
• It is something we would do for free.
• It is what we would do if money was no object.
• It is something we are proud of.
• It is what we stand for.
• It is what makes us feel most alive.
• It should be why we get out of bed in the morning.
• It is what we brought into all our jobs if we enjoyed them.
• It is what was lacking if we didn't enjoy them.
• It is our most hidden motivation.
• Is based on our life's experiences, good ones and difficult ones that made us what we are today.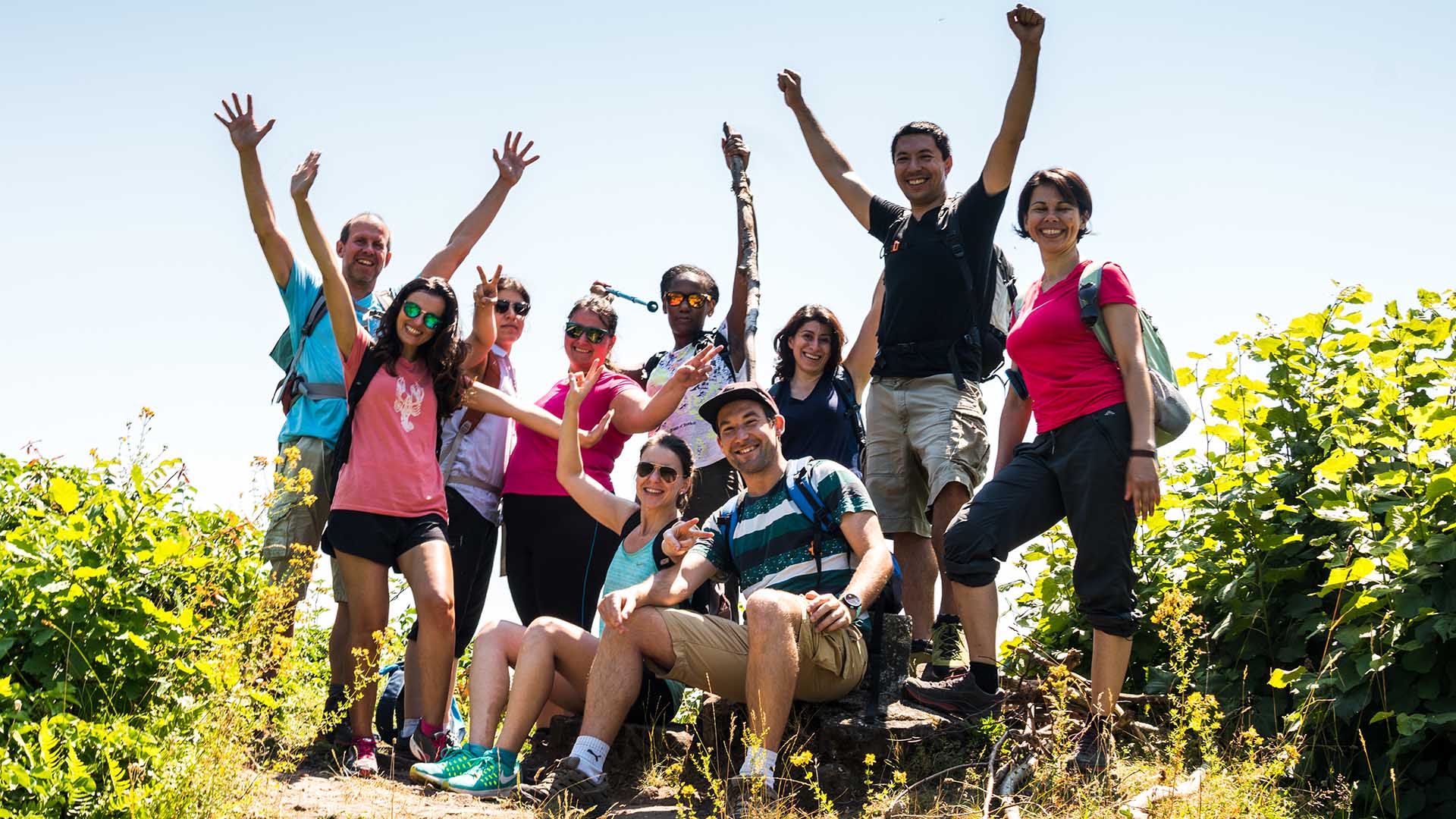 Event fee: Includes: 2 nights at the camping site sleeping in tents. Workshop.

Camping equipment available for rent: 4 people tent, isomat, sleeping bag for 30 euros the whole weekend.

What to bring:

• Notebook
• Pen
• Isolating mat to sit on
• Bucket list:

https://dreamweavers-journey.com/Checklist_Camping_Events_201904241256.pdf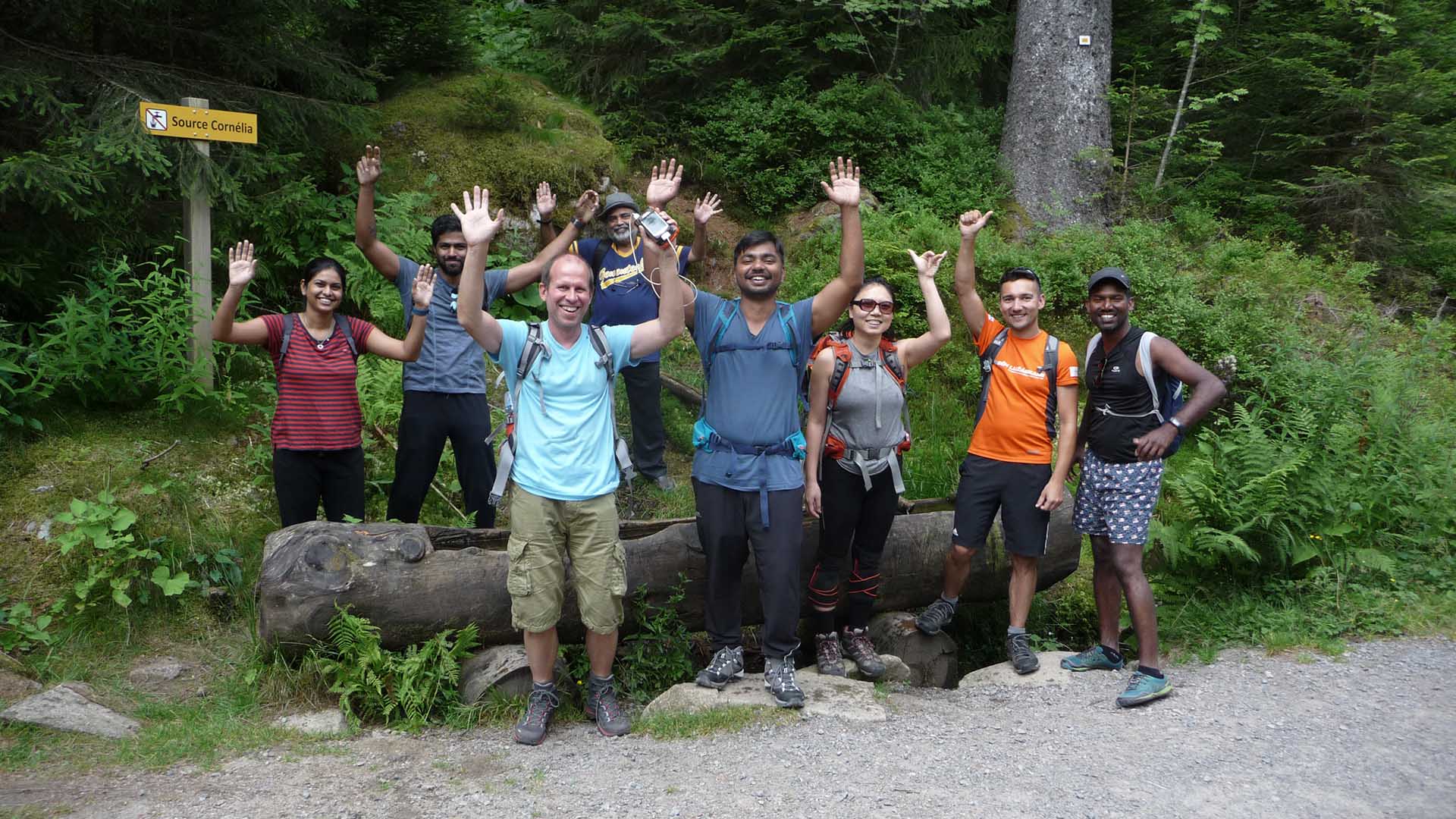 Step one:
We will gather our important life experiences with the help of a questionnaire which I will send to you once you have signed up for the event. It is recommendable to do this before the coming to the event. Nevertheless the first morning will be dedicated to gathering your stories at a peaceful spot out in nature. You answer with a maximum of 3 sentences. Collect as many stories and experiences as possible. You will keep the answers and they are only for you in order to remember them when working with your partner. Just collecting your experiences might bring great insights.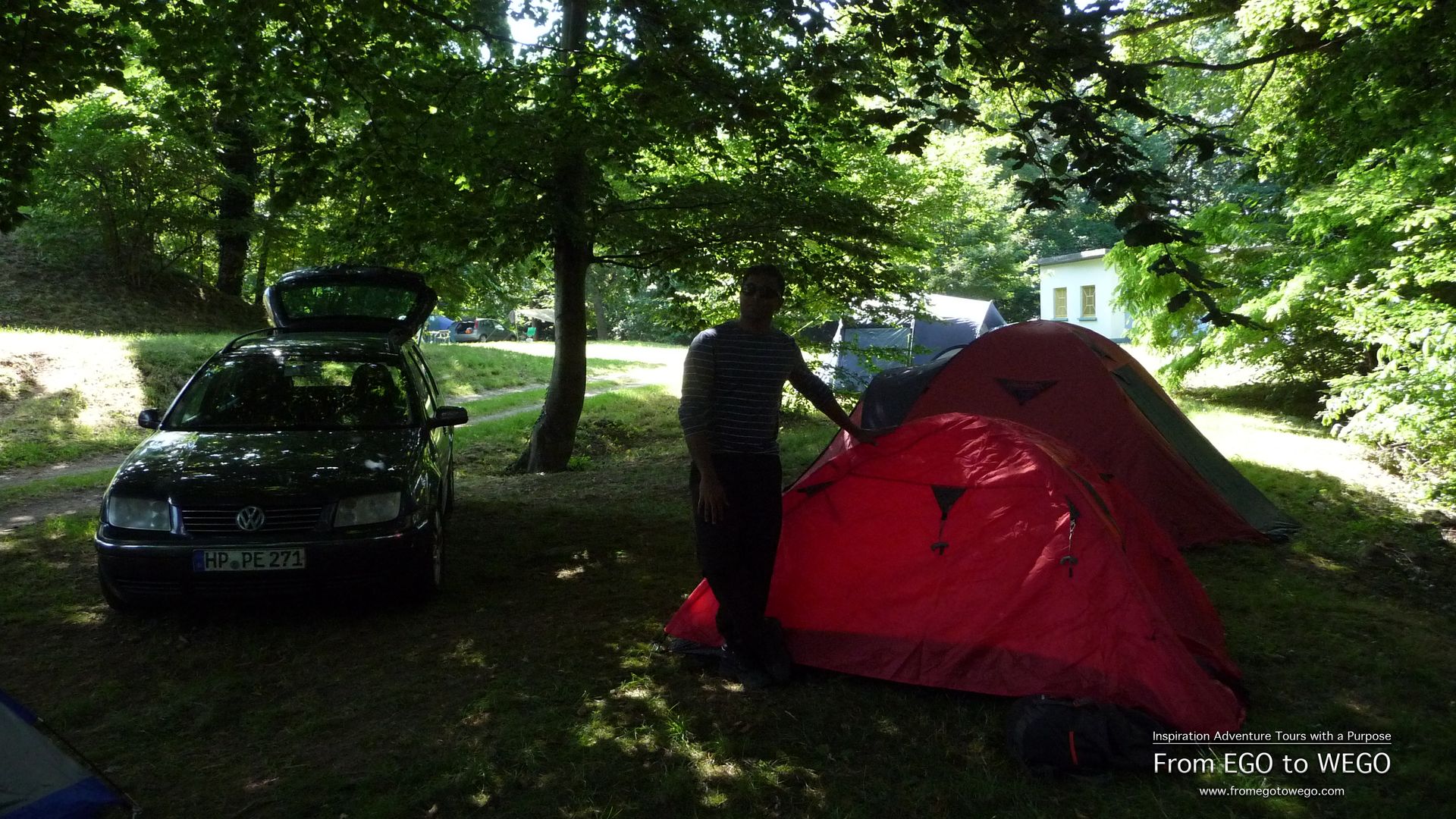 Picture taken at Camping Lefebure
Step two:
You will work in groups of 2. You will tell your most important stories to your partner who will look for the golden thread. The repeating pattern in all of your stories. He will observe your body language, deeper meaning of your stories, emotions, what you exactly do (the action that inspires you) and love to do and your effortless impact on your environment. There will be repeating themes which he will tick, write down or circle.
Picture taken in Riquewihr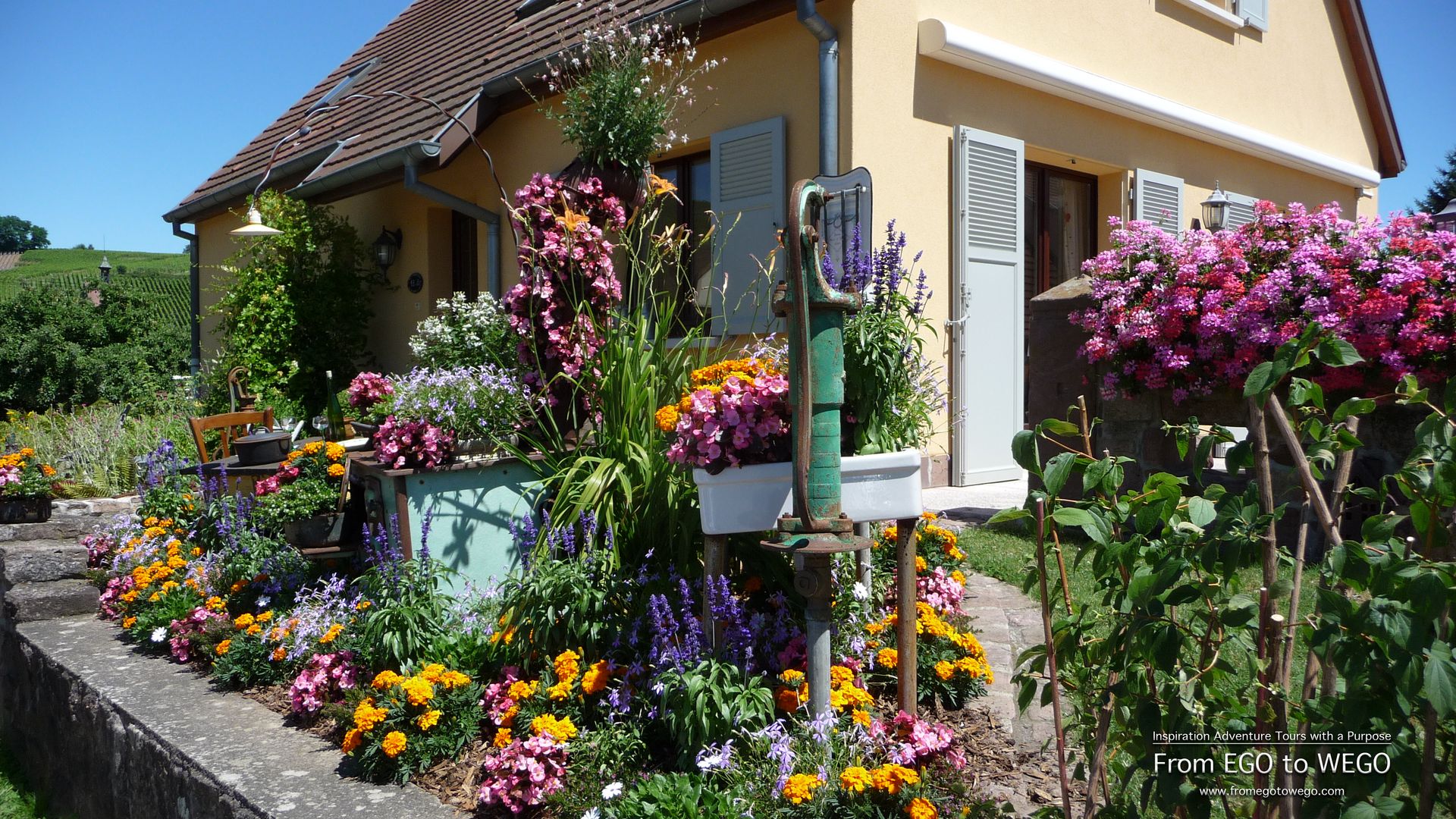 Step 3:
The Inspiration Statement consists of two parts. The contribution (something you do and the impact it has on your environment. It is put into the following form:
I love to share my inspired stories so that we can see what's possible
................ (Contribution) .............. so that ................ (impact) ............
In step 3 you will together with your partner put the most important topics into the first version of your inspiration statement. From there you will try to find the most powerful words.
Most probably the outcome of these 2 days won't be the definite version of your Inspiration Statement but it will already be very powerful. The objective is to find the most powerful words that feel the best. Every time you will find a more powerful word you will change it.
Friday:
Arrival at the camping site from 19:00. Built up our tents in the dark. The ones coming on their own will receive the detailed description of where to put up the tents.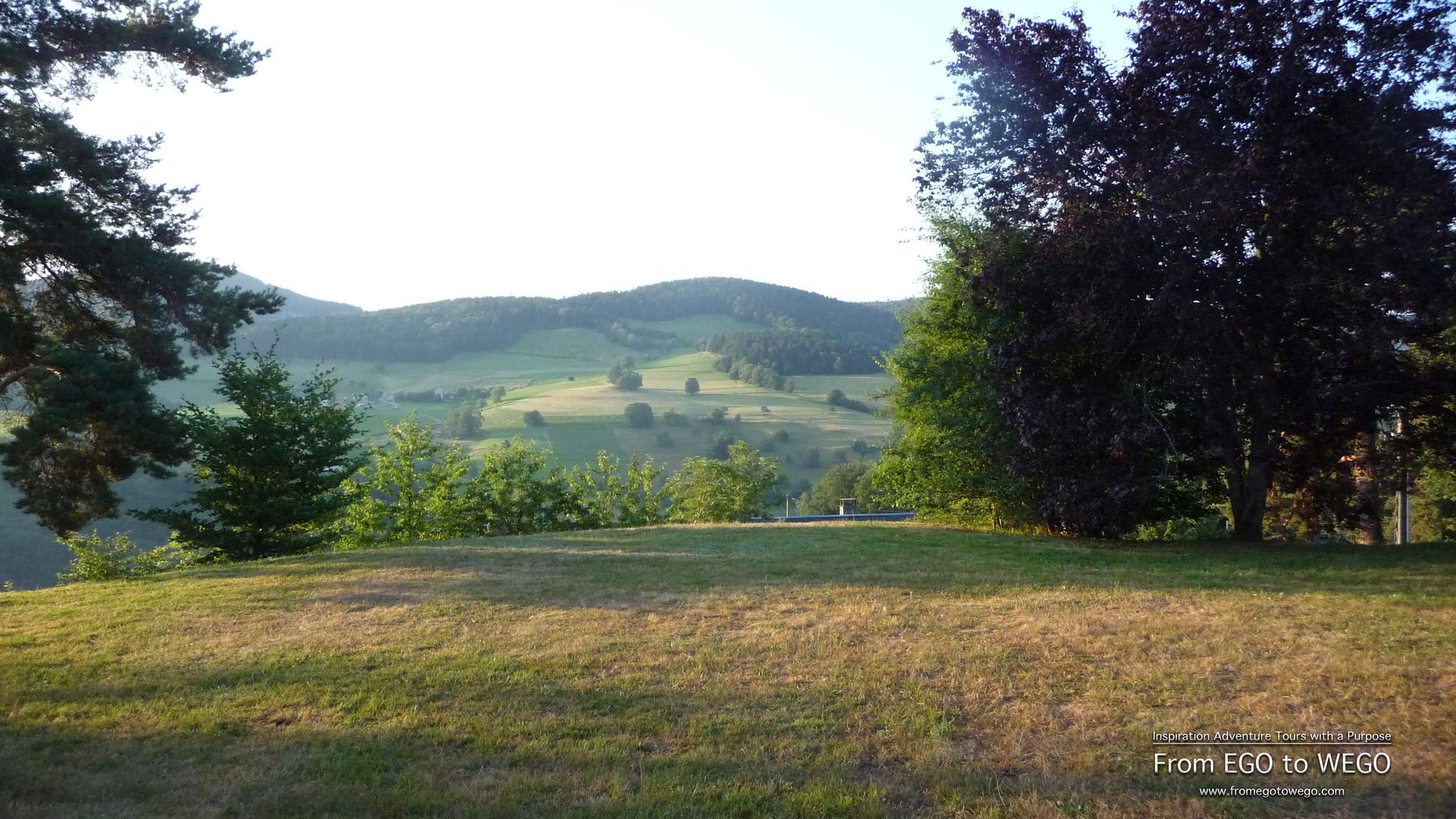 Saturday:
9:00:
We will meet the ones who came on their own and start the workshop. It will be out in Nature on the Camping site. I will hand out the questionnaire and you will be asked to look for your spot out in Nature. You can also walk around but please stay alone and don't flock into groups. In the end you are doing this for yourself and want to get the most out of it. In case you are finished very fast we will decide what to do. Step 2 and step 3 have to be done without interruptions to keep the tension and excitement up so we might have a break till lunch.
12:15 - 14:00.
Lunch at Pizzeria Restaurant La Chaumière (optionally you can have your own lunch at the camping site if your bring it along. Food in not included in the event price.
14:00 - 18:45
Step 2 and Step 3, 1st person.
18:45 - 20:00
Dinner Pizzeria La Chaumière
Sunday:
9:00
Step 2 and 3, 2nd person.
Once we have gone through all the steps I will assist everyone in fine tuning their statement or help with problems.
Road up to the Camping site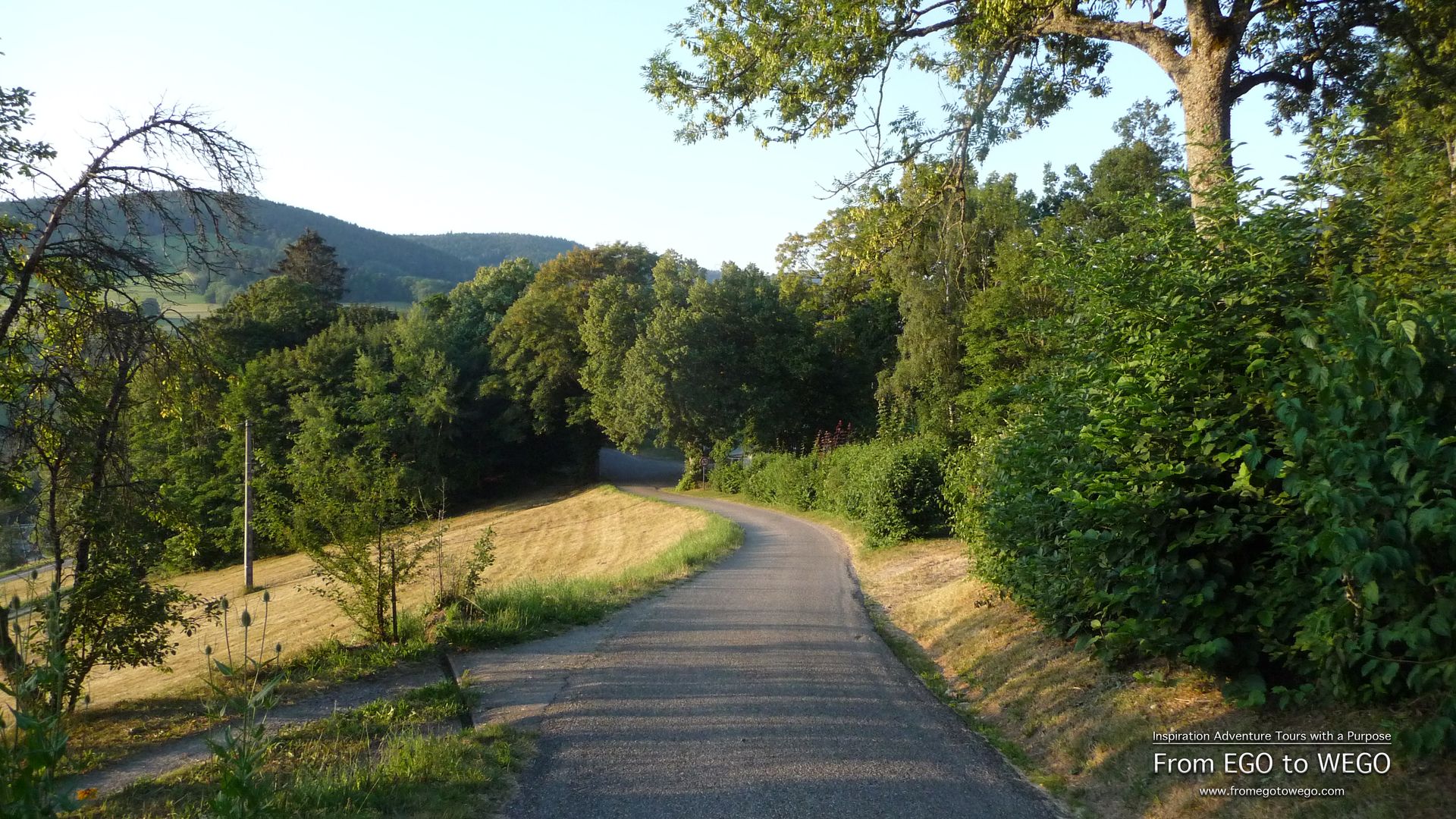 If we have enough time left we can go on a hike or visit the medieval villages of Kaysersberg and / or Riquewihr. To be decided spontaneously.
Event fee: Includes: 2 nights at the camping site sleeping in tents. Workshop.
Camping equipment available for rent: 4 people tent, isomat, sleeping bag for 30 euros the whole weekend.
Kaysersberg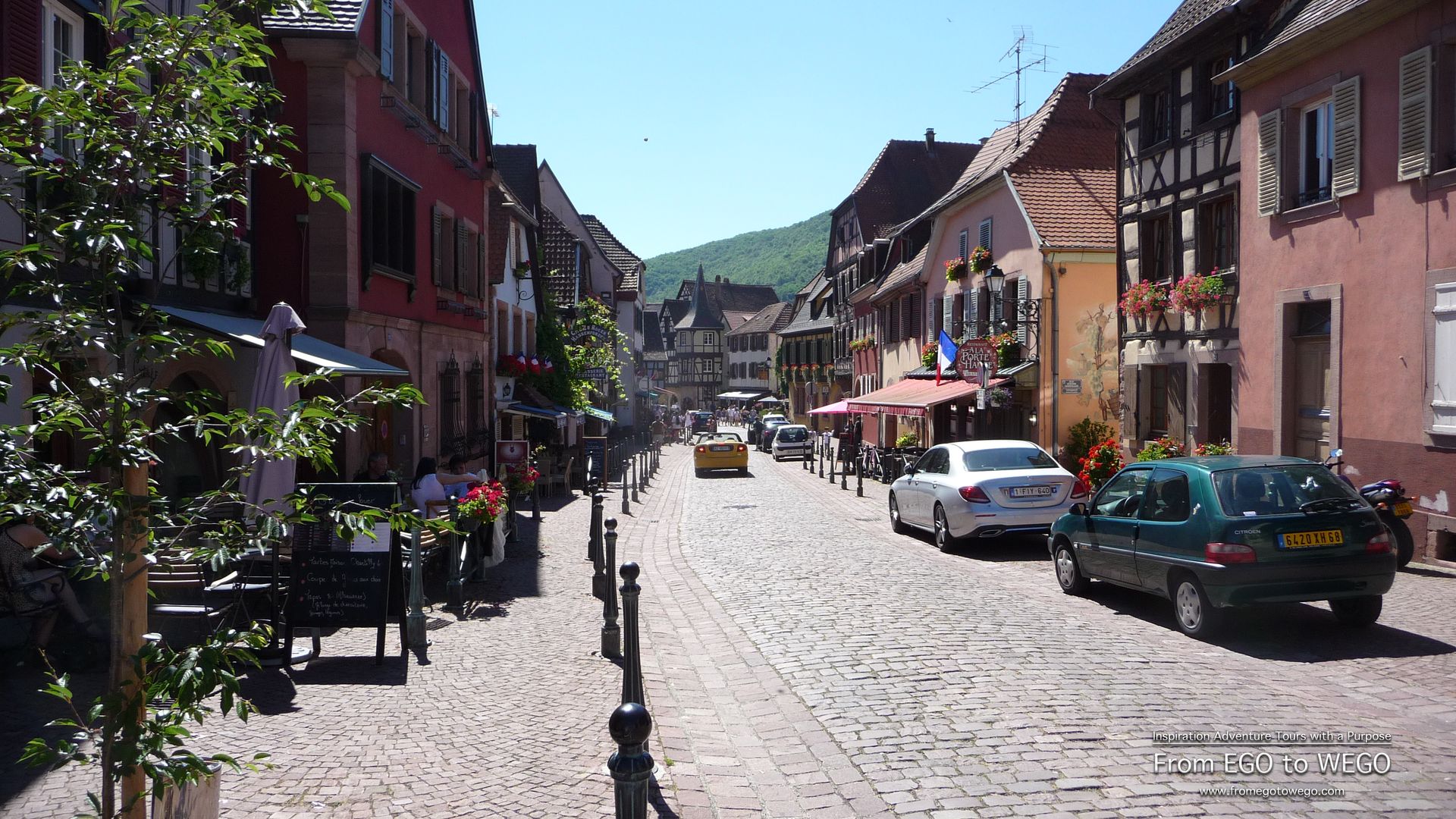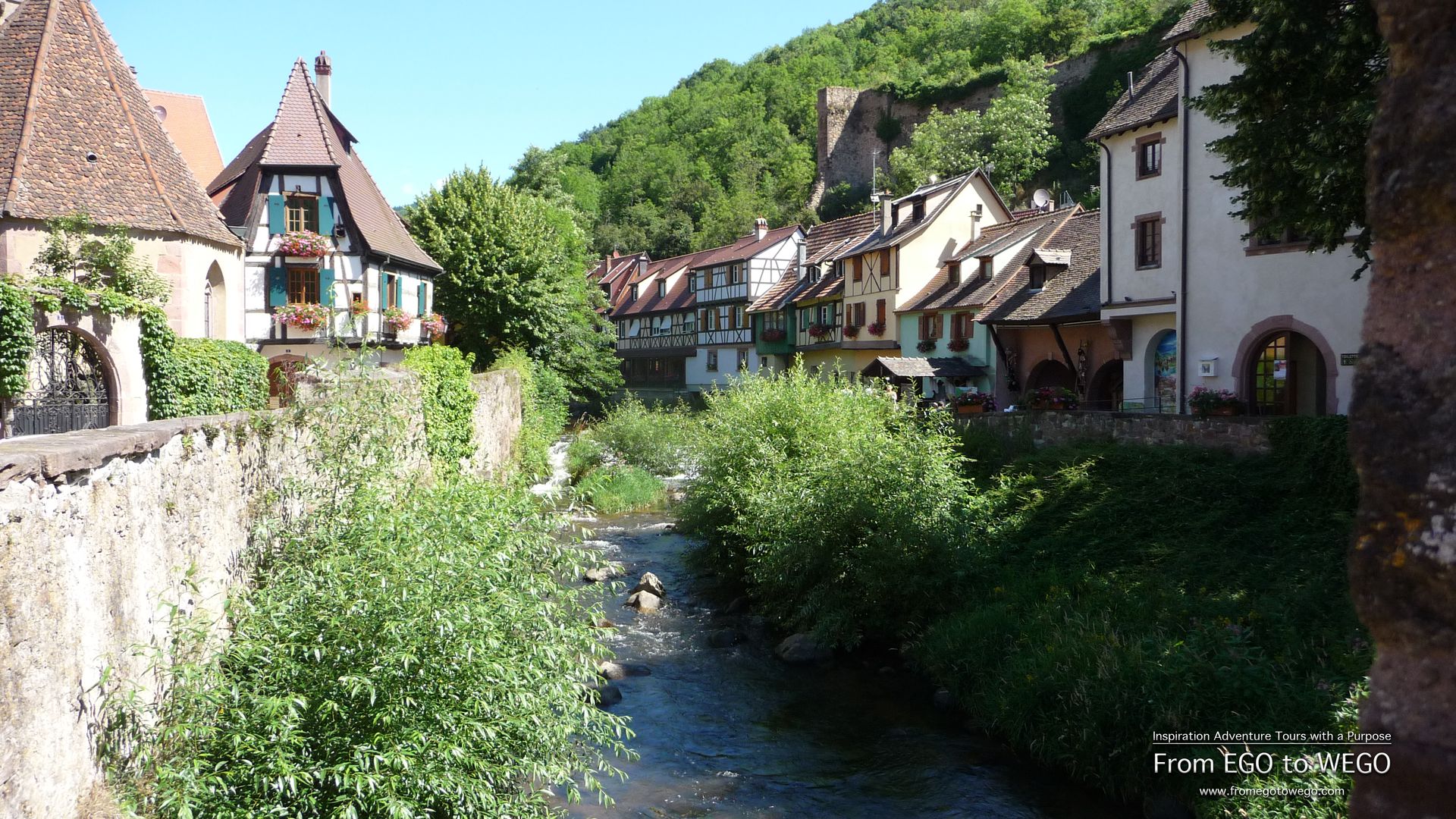 What to bring:
Notebook

Pen

Isolating mat to sit on

Food for the first morning (There is a supermarket in the village where we will go on Saturday morning before starting to buy food. Also there is a car coming from the bakery every morning at 8:00 with fresh bread, croissants, chocolate croissants ...

Bucket list:
https://dreamweavers-journey.com/Checklist_Camping_Events_201904241256.pdf
Riquewihr