Inspiration Camp - From EGO to WE GO - Abenteuerreise - Ardèche - Frankreic...
Descripción
English further down!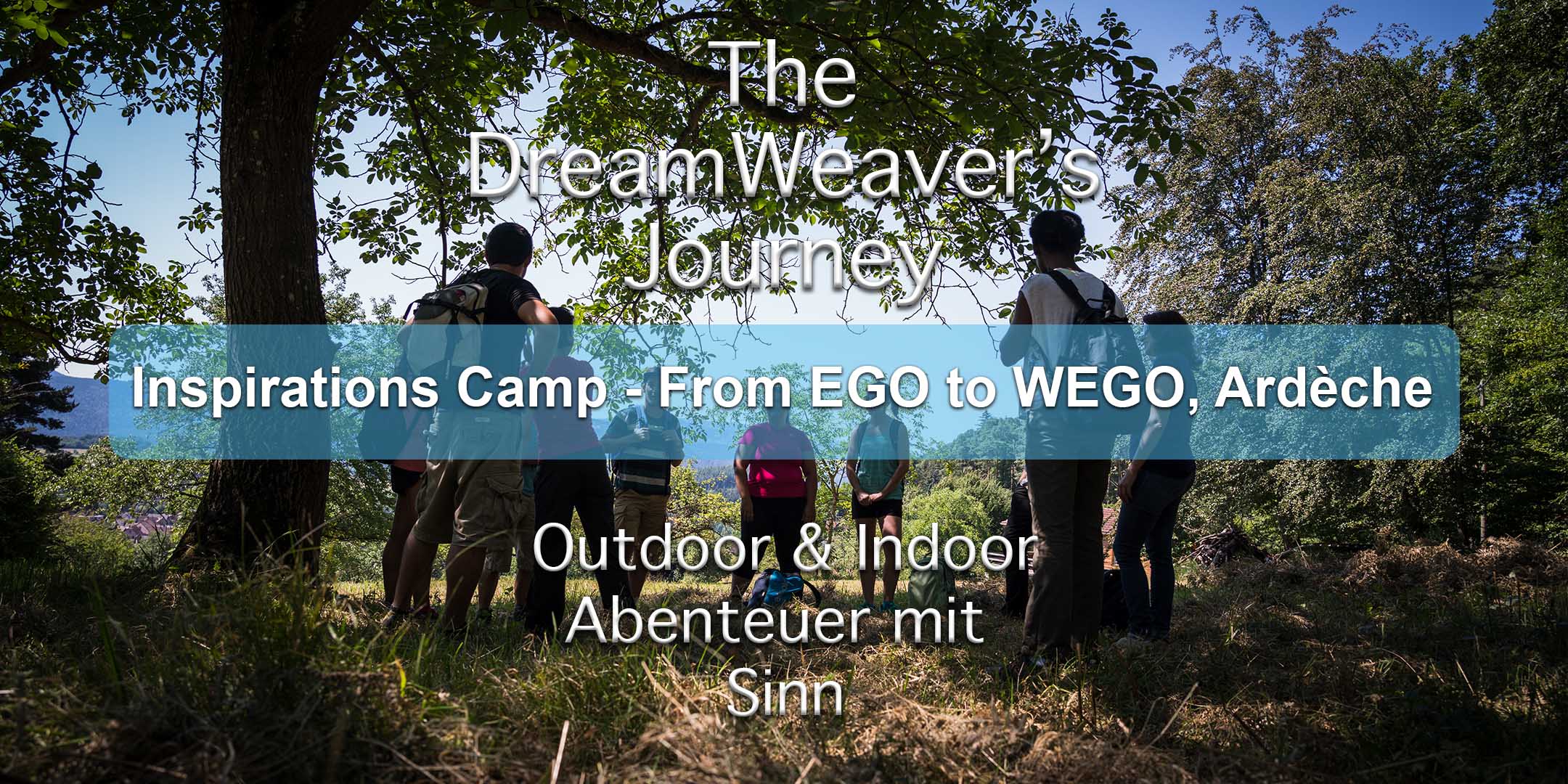 Ich habe das große Vergnügen euch zu meinem 5 Tage Event in die Ardèche Schlucht in Frankreich einzuladen.
Video:

https://www.youtube.com/watch?v=_tZvFefc3hs

Mittwoch der 1. Mai ist ein Feiertag in Deutschland. Dieses Event beinhaltet 2 Arbeitstage, wofür vielleicht Urlaub beantragt werden muss.
Die Teilnehmerzahl ist auf 16 begrenzt.
ALS STARTPUNKT IST DER BAHNHOF EURER STADT ANGEGEBEN, DA DIES DIE EINZIGE MÖGLICHKEIT IST, DASS IHR MEIN EVENT SEHT. DEN TRANSPORT NACH FRANKREICH MÜSST IHR SELBST ORGANISIEREN.

Was sind die "Inspiration Events - From EGO to WEGO"?

Das selbe wie auch bisher. Nachdem ich schon 5 Jahre Events organisiere und leite ist mir aufgefallen, dass wir alle viel entspannter, inspirierter, erfüllter und vielleicht auch etwas weiser nach Hause gehen. Wir scheinen unsere Egos zurückzulassen, wenn wir zusammen durch die Natur laufen. Eine meiner Teilnehmerinnen teilte, dass sie alles so schön fand. dass sie mit anderen zusammen laufen und sich unterhalten konnte aber auch mit sich alleine und sich in jedem Moment als Teil der Gruppe fühlte. Und ich würde gerne diesen schönen Namen für zukünftige Events beibehalten.

Und die Natur unterstützt. Wir müssen keine Erwartungen erfüllen. Wir können ganz ohne Ziele und Zweck dort sein. Wie ein Baum, der keine Ziele hat, nur Samen fallen zu lassen. Oder der Fluss, der ohne Zweck dahinfließt. Der Baum ist eingach nur so da und wir können auch einfach nur so da sein. Wir können sein, wasimmer wir auch sind. Ungeachtet unserer Rasse, Sexualität oder Konfession. Wir können einfach wir selbst sein. Es gibt da nichts das uns dazu bringt etwas anderes zu sein, was wir wirklich sind.
Die Gebühr beinhaltet: Campingplatz, Kanutour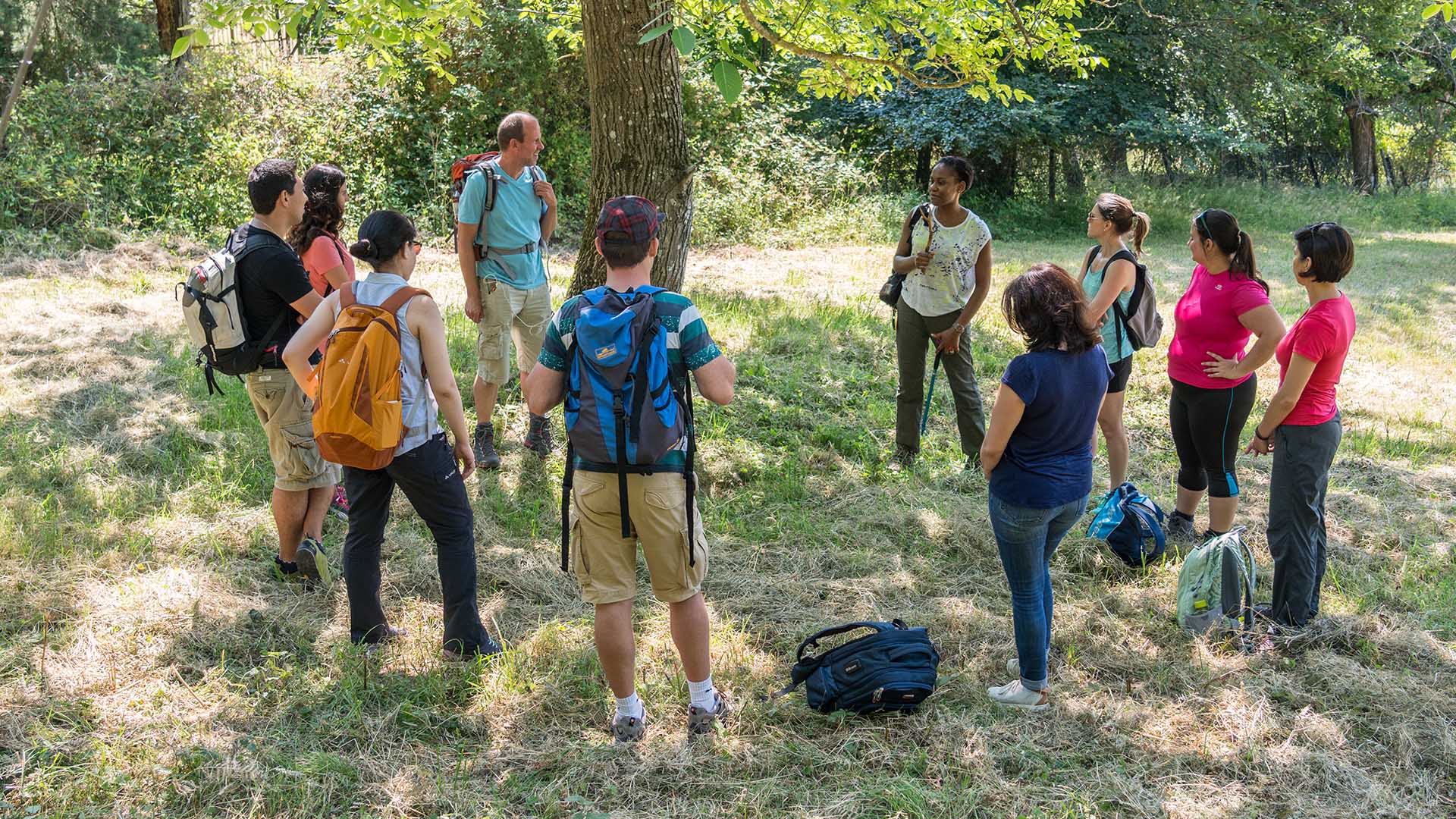 Samstag 27. April:
Für diejenigen, die bei mir mitfahren oder die ich bei jemandem untergebracht habe:
Wir treffen uns in Heidelberg am Hauptbahnhof vor dem McDonalds und machen uns auf den Weg zum Campingplatz Pont d'Arc, der sich am Ufer der Ardèche befinden und am Pont d'Arc selbst. Die naturliche Brücke auf dem Eventfoto. Wir checken danach ein und bauen unsere Zelte auf.
Ich biete 3 Plätze in meinem Auto an. 64 euros pro Person. Wenn die Passagiere auf dem Rücksitz einwilligen kann ich noch eine vierte Person mitnehmen. Diese Fahrt wird 8,5 Stunden dauern. Wir fahren um 8:00 los und kommen gegen 17:00 an. +491624533588

Für diejenigen, die auf anderen Wegen oder mit ihrem eigenen Auto kommen:

Wir treffen uns auf dem Campingplatz. Wir bauen unsere Zelte auf und kommen dann erst einmal an.
Wenn ihr mit dem eigenen Auto fahrt und Lust habt noch Leute mitzunehmen meldet euch bei mir.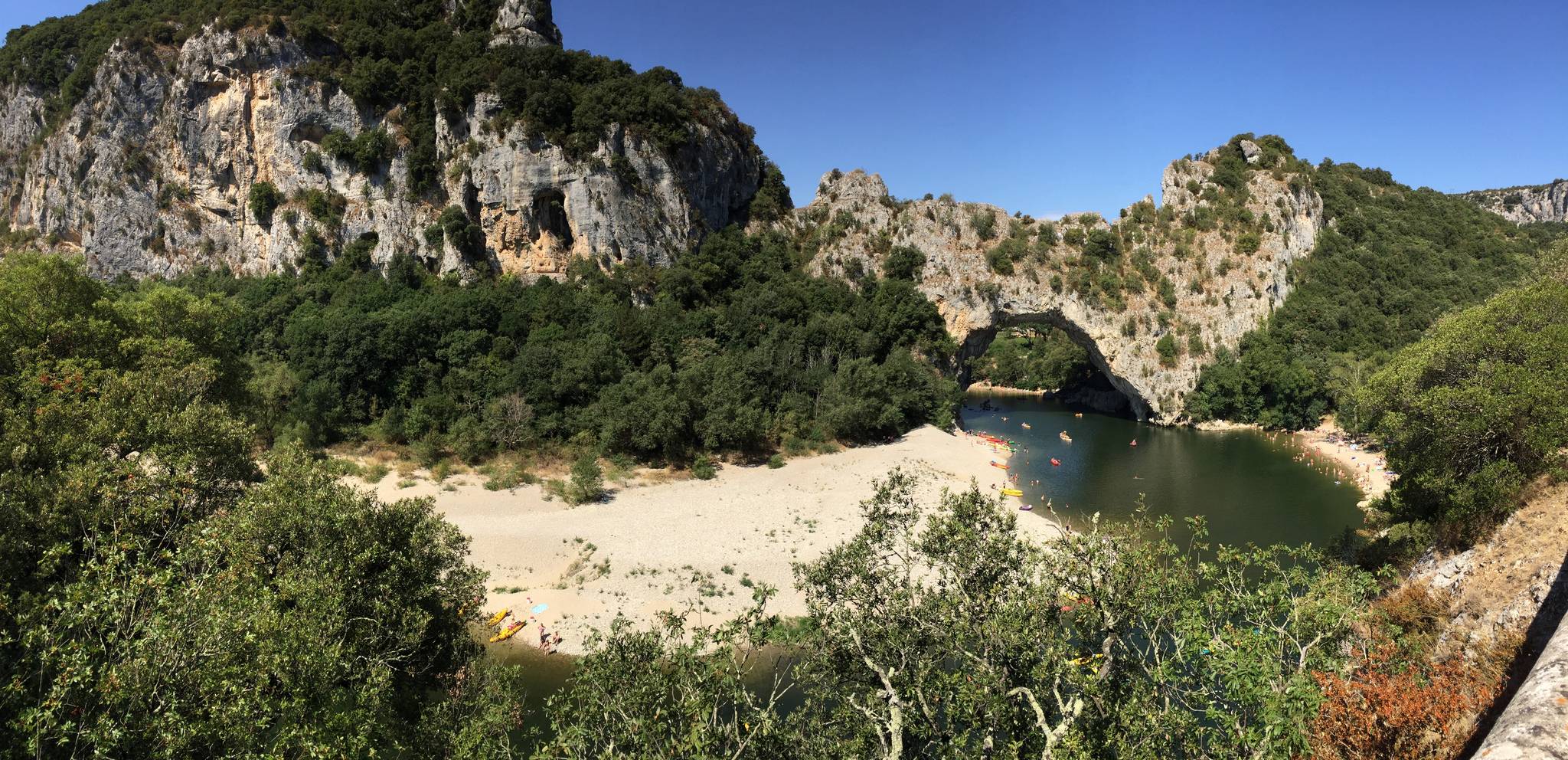 Sonntag 28. April:

Wanderung: Startpunkt. Ein Parkplatz in der Nähe von Valon de Pont d'Arc. Nach 3,5 km werden wir an einen Aussichtspunkt mit einem wunderbaren Blick auf den Pont d'Arc, den ihr auf em Foto oben sehen könnt. Von dort aus zu den Burgruinen von Le Chastelas Vallon Pont d Arc (Castle ruins). Dann weiter zum Stadtzentrum, wo wir etwas herumlaufen werden und vielleicht etwas essen werden. Danach am Netteabach entlang wieder zurück zum Parkplatz.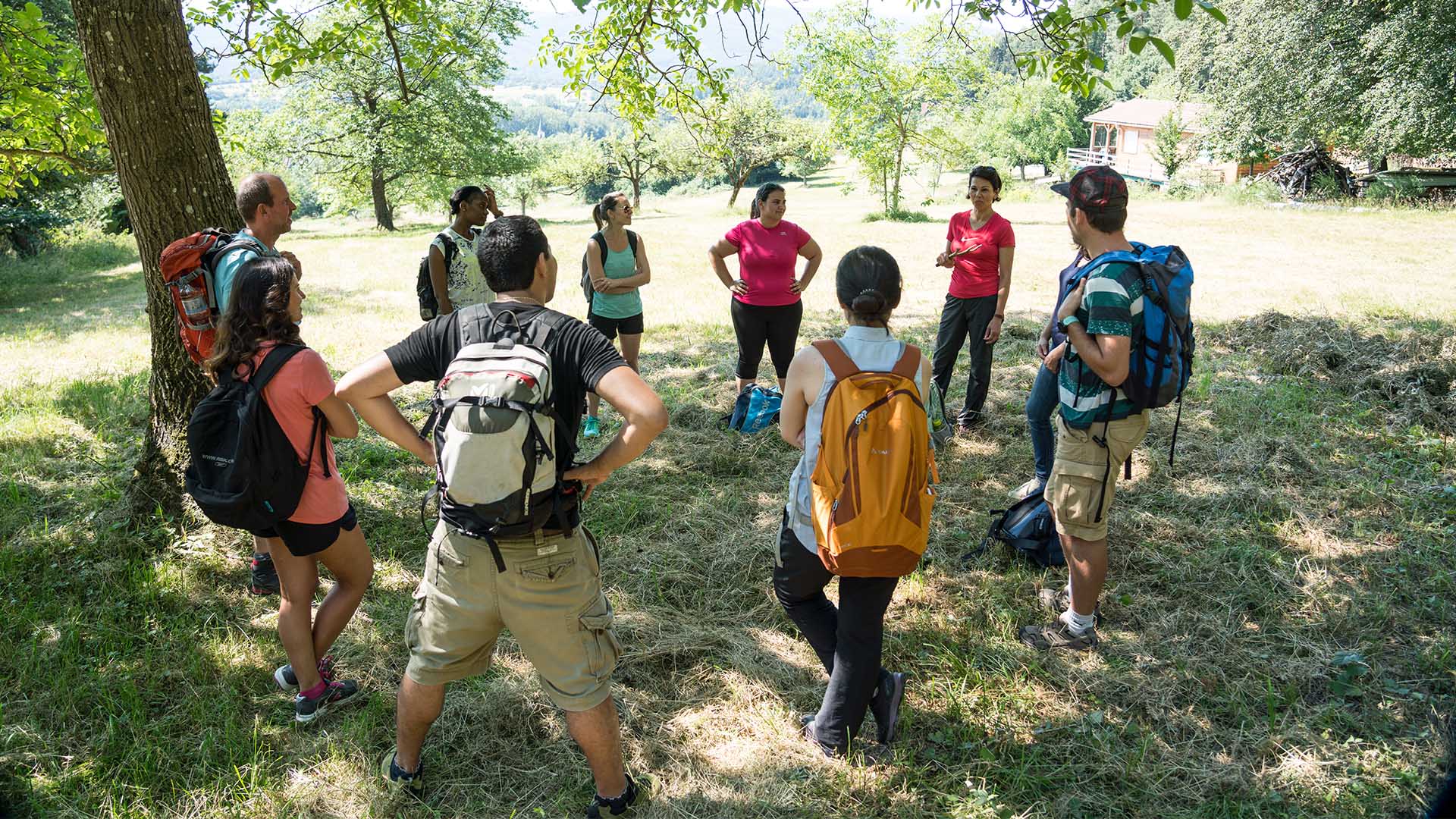 Entfernung: 15 km
Anstieg: 450 m
Abstiegt: 450 m
Maximale Höhe: 416 m
Minimale Höhe: 10 m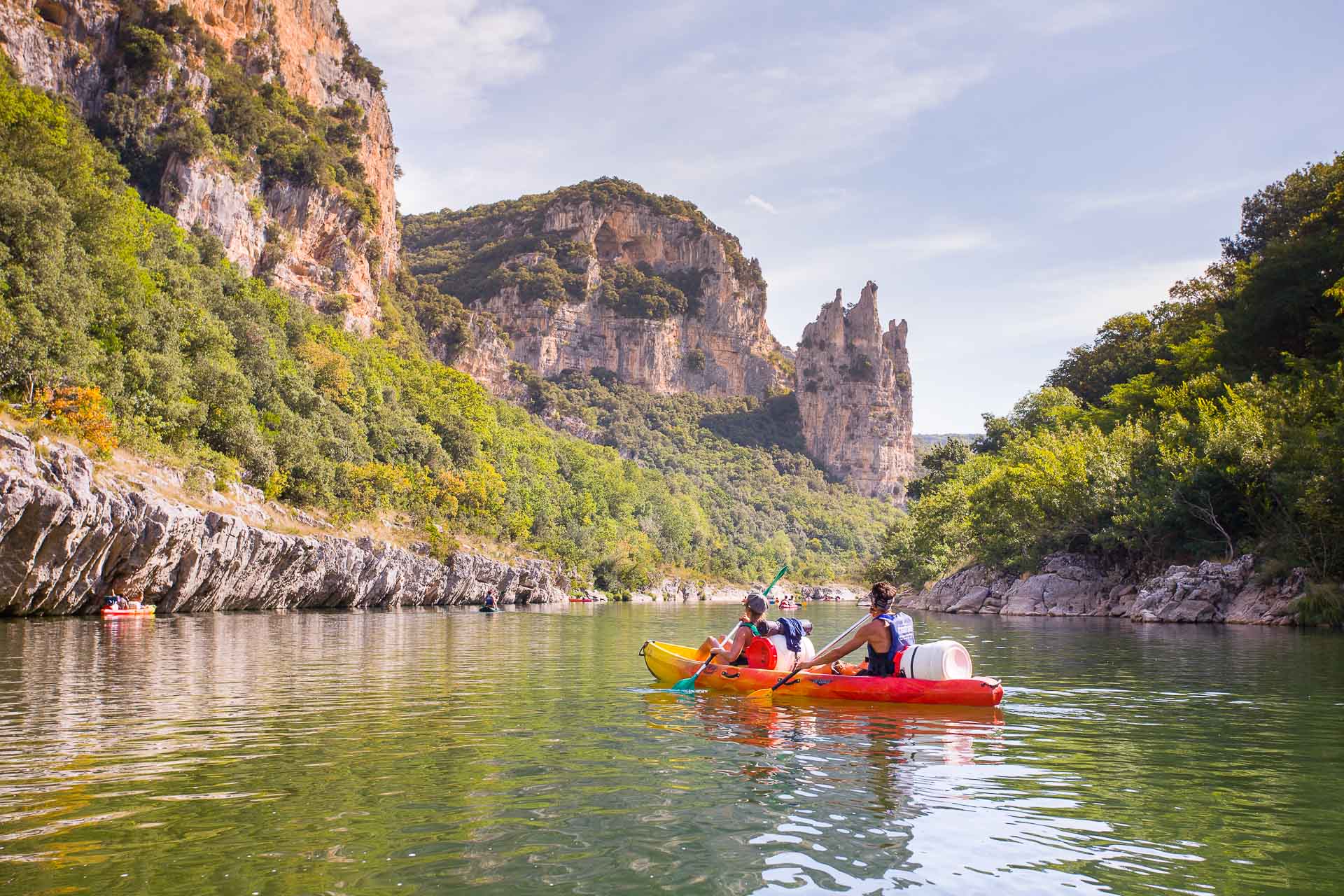 Montag 29. April:
Kanutour: Wir werden Kanus meiten, die im Eventpreis enthalten sind und werden 32 km die Ardèche hinunterfahren nach Pont-Saint-Esprit, wo wir mit einem Bus abgeholt und wieder zurück zum Campingplatz gebracht werden. Die Kanus sind 2-Sitzer.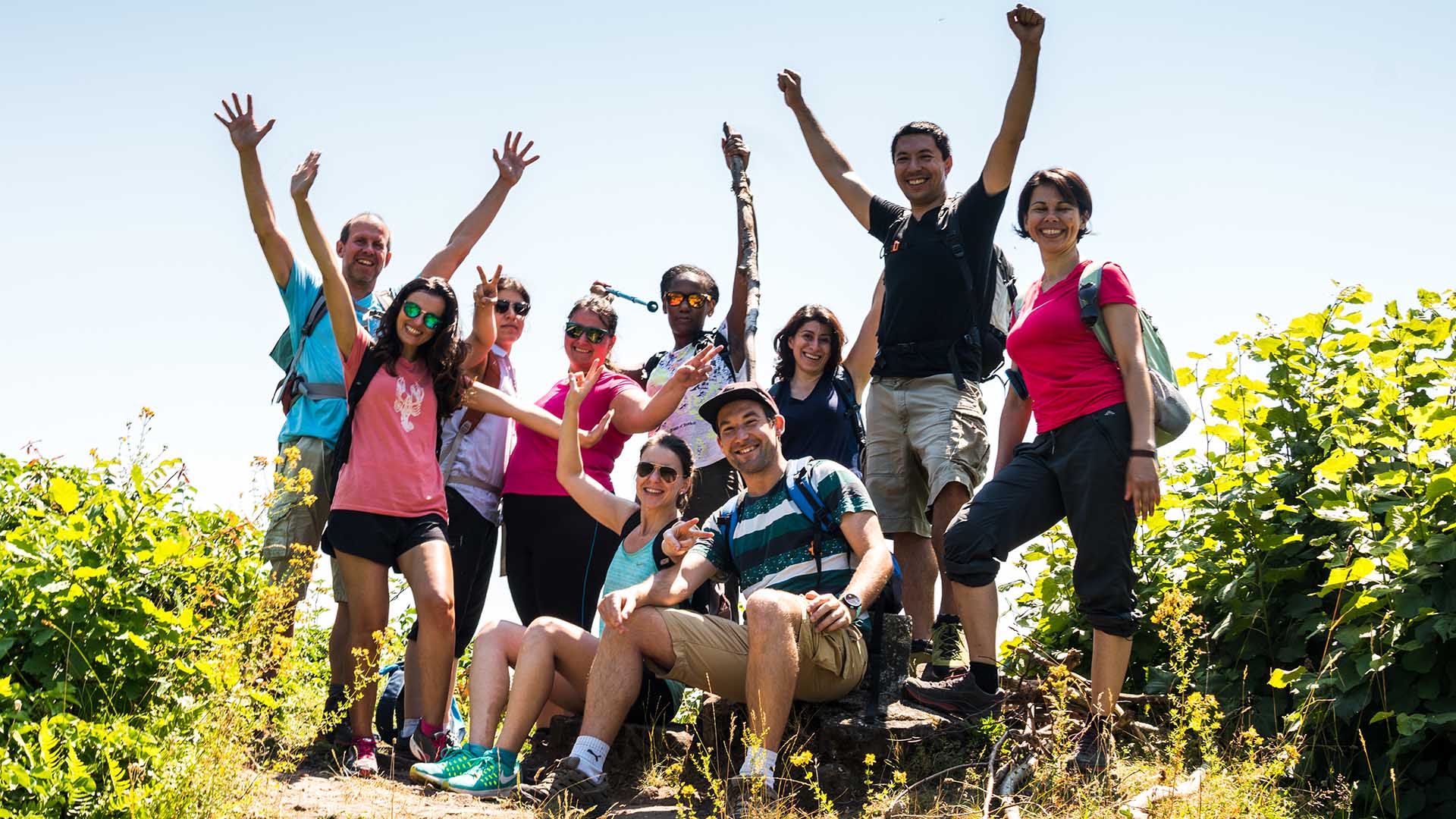 Dienstag 30. April:

Wanderung: Wir starten am Campingplatz und machen eine Tour an der Ardèche entlang. Von dort werden wir zur Dragonnière de Labastide (eine Drachenhöhle?). Auf halbem Weg müssen wir den Fluss in knietiefem Wasser überqueren (Abenteuer). Der Wasserpegel muss vorher überprüft werden. Am besten ein paar Schuhe oder Sandalen mitbringen, die nass werden können. Ich weiß nicht, ob er barfuß überquert werden kann. Von dort aus zur La Châtaigneraie, einem schönen Strand. Von dort aus wieder auf dem selben Weg zurück zum Campingplatz.

Entfernung 16,3 km
Anstieg: 380 m
Abstieg: 385 m
Maximale Höhe: 165 m
Minimale Höhe: 38 m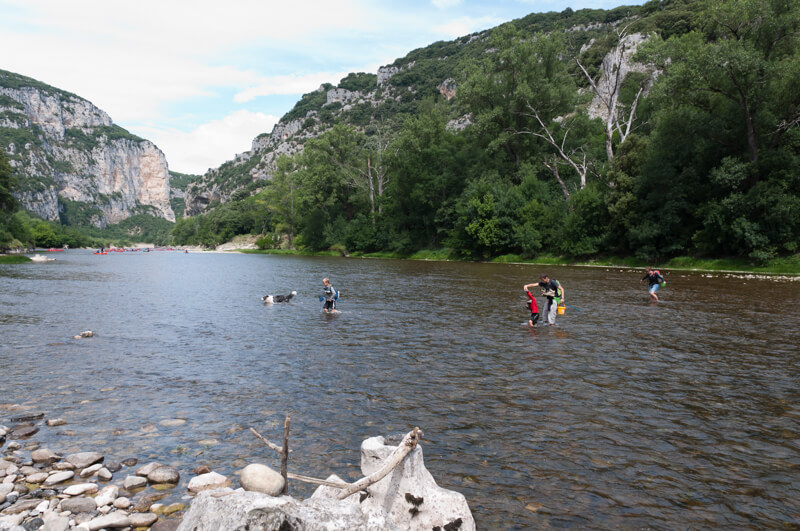 Mittwoch 1. Mai:
Wir werden unsere Sachen packen und uns zurück auf den Weg nach Heidelberg machen. Spontan können wir uns vielleicht noch für eine spontane Aktivität entscheiden, da man vor Ort viele Tips bekommt. Es gibt Höhlen und vieles mehr ...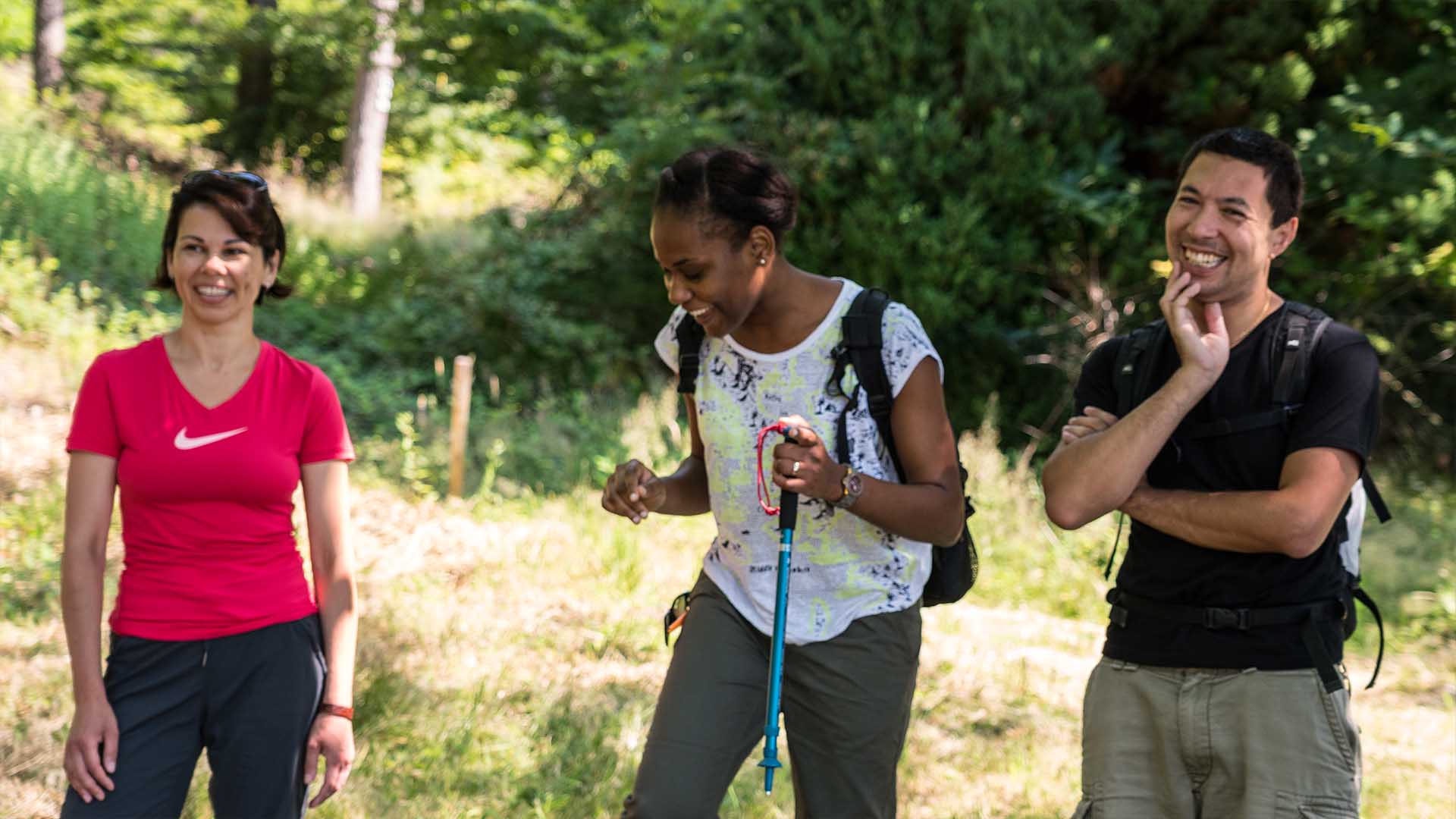 Was ich bereitstelle:
Was solltet ihr mitbringen:
Ein Lächeln!

Etwas zu essen und Getränke für die Dauer des Events.

Wanderstiefel und angemessene Kleidung.

Regenschirm und Regenkleidung, wenn notwendig.

Tragt nichts in den Händen. Bringt einen Rucksack mit! Don't carry things in your hands.

Das ausgefüllte und unterschriebene Haftungsentlastungs-Formular, dass ich euch nach der Anmeldung zusenden werde.

Campingausrüstung, Zelt, Schlafsack, Isomatte

Taschen- oder Stirnlamge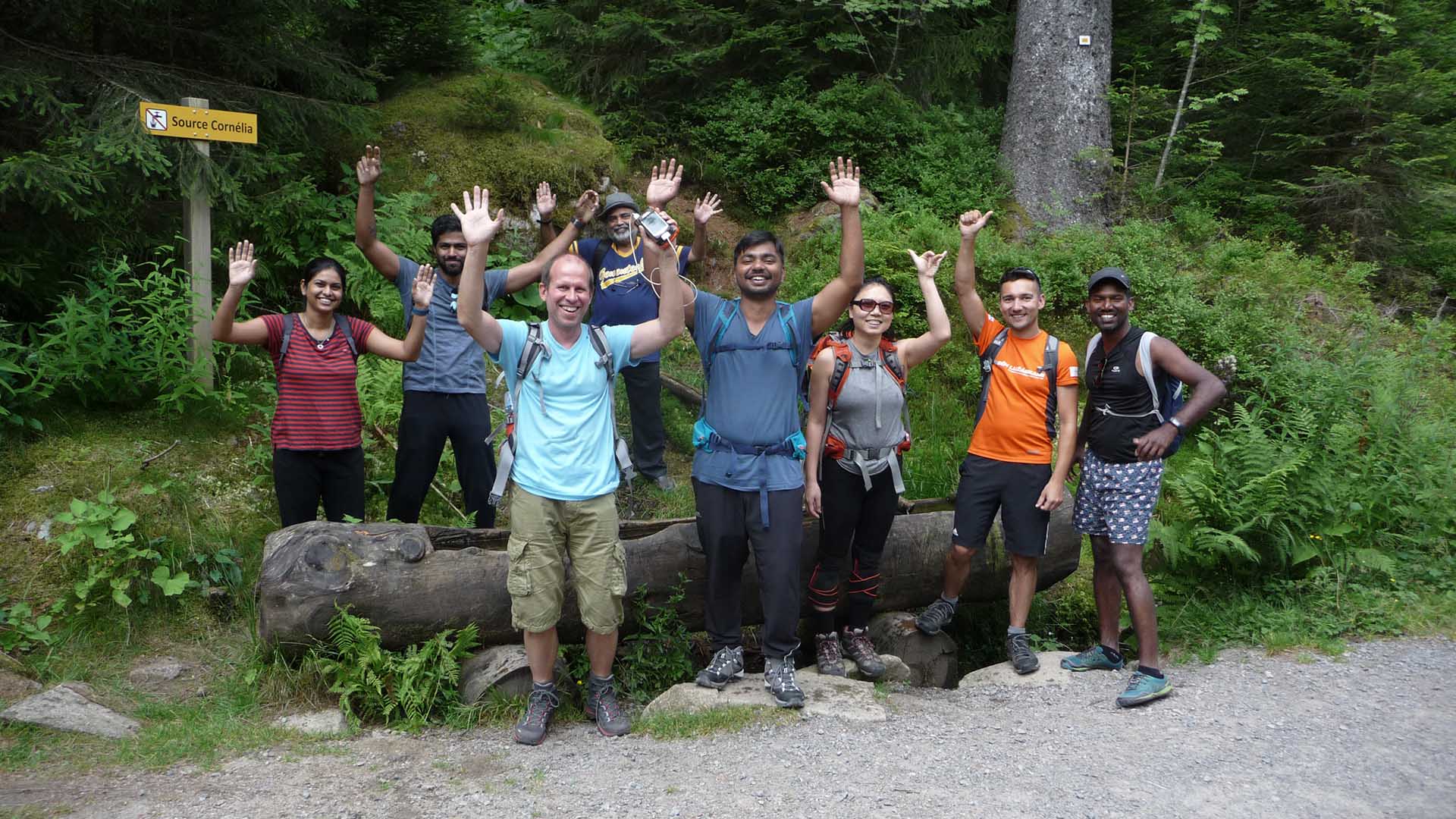 Haftungsausschluss:

Jeder Teilnehmer ist während der ganzen Zeit des Events selbst für seine / ihre Sicherheit und Gesundheit verantworlich. Weder die Organisatoren noch The DreamWeaver's Journey wird jegliche Art der Haftung für Verluste und Schäden übernehmen, die direkt oder indierekt aus der Teilnahme an dieser Veranstaltung entstehen.

---
Inspiration Camp - From EGO to WE GO - Adventure trip - Ardèche - France, 5 days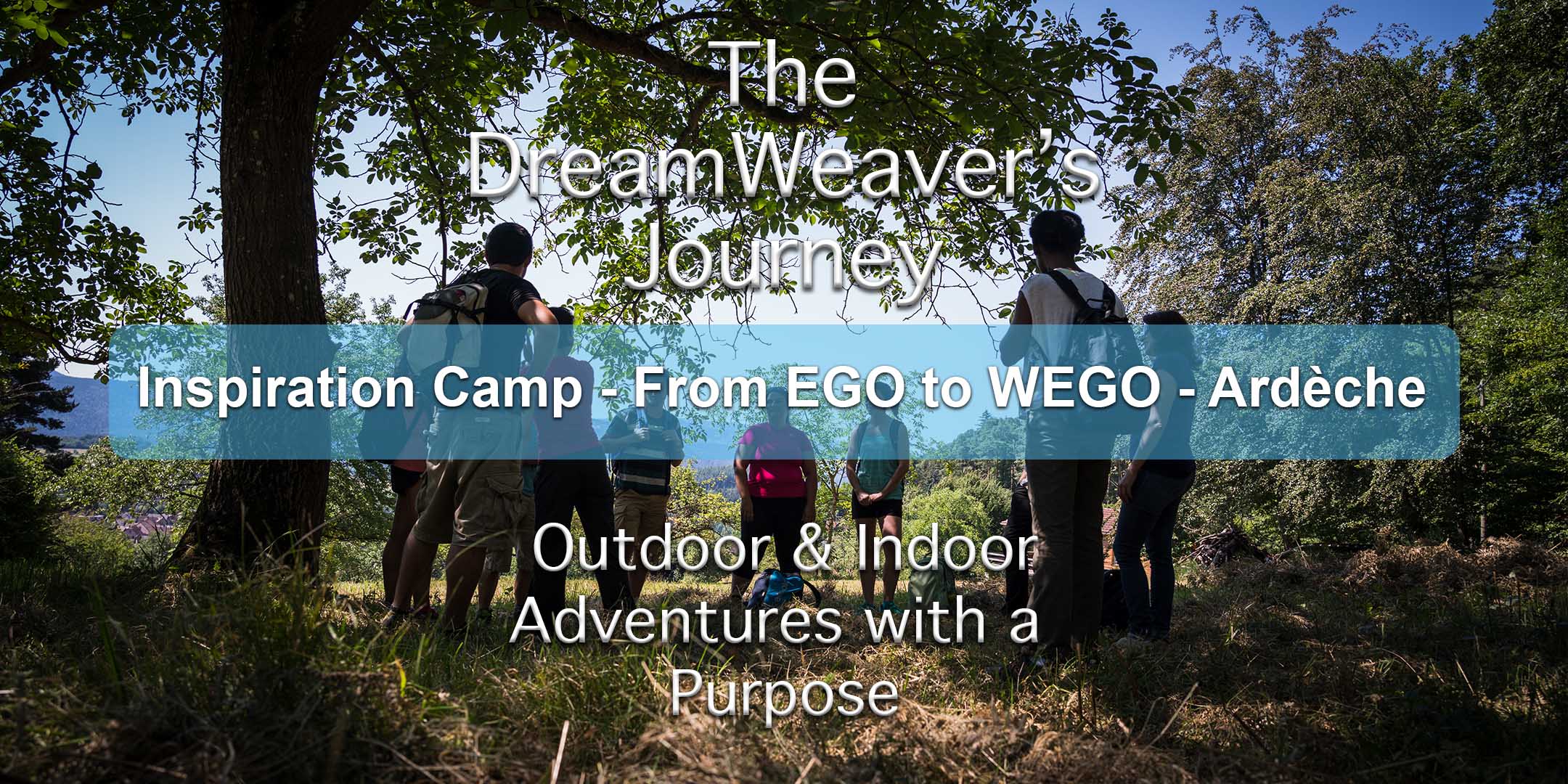 Video:

https://www.youtube.com/watch?v=_tZvFefc3hs

Wednesday May 1 is a national holiday in Germany. This trip includes two working days so you'll probably need to ask for holidays.
I have the pleasure to invite you to this 5 day event in the Ardèche Gorge in France.
Participant numbers are limited to 16 people!
THE INDICATED STARTING POINT IS THE TRAIN STATION OF YOUR CITY BECAUSE THIS IS THE ONLY WAY THIS EVENT CAN SHOW UP IN YOUR CITY. YOU NEED TO BOOK OR ORGANIZE TRANSPORT TO FRANCE ON YOUR OWN. I HAVE 4 SEATS FROM HEIDELBERG BUT THEY ARE ALREADY BOOKED.

What are the "Inspiration Events - From EGO to WEGO"?

The same as ever. After 5 years of organising and guiding events on Meetup I have realised that after the events we all leave more relaxed, inspired, more fulfilled and possibly a bit wiser then when we arrived. We seem to leave our egos behind when we walk together. One of the participants shared that she found everything so beautiful and that she could walk and talk to people but she could also be only with herself but at all times felt part of the group and supported. And I would like to keep this beautiful name for the future events.

Nature helps. We have to fulfill no expectations. We can be completely without purpose. Like a tree that is without purpose except for dropping seeds. And a river flowing without purpose. The tree is just there and we can also just be there. Be whatever we are. Regardless of race, sexuality and belief. We can just be ourselves. There is nothing there causing us to be other than what we really are.
Event fee Includes: Camping site, canoe tour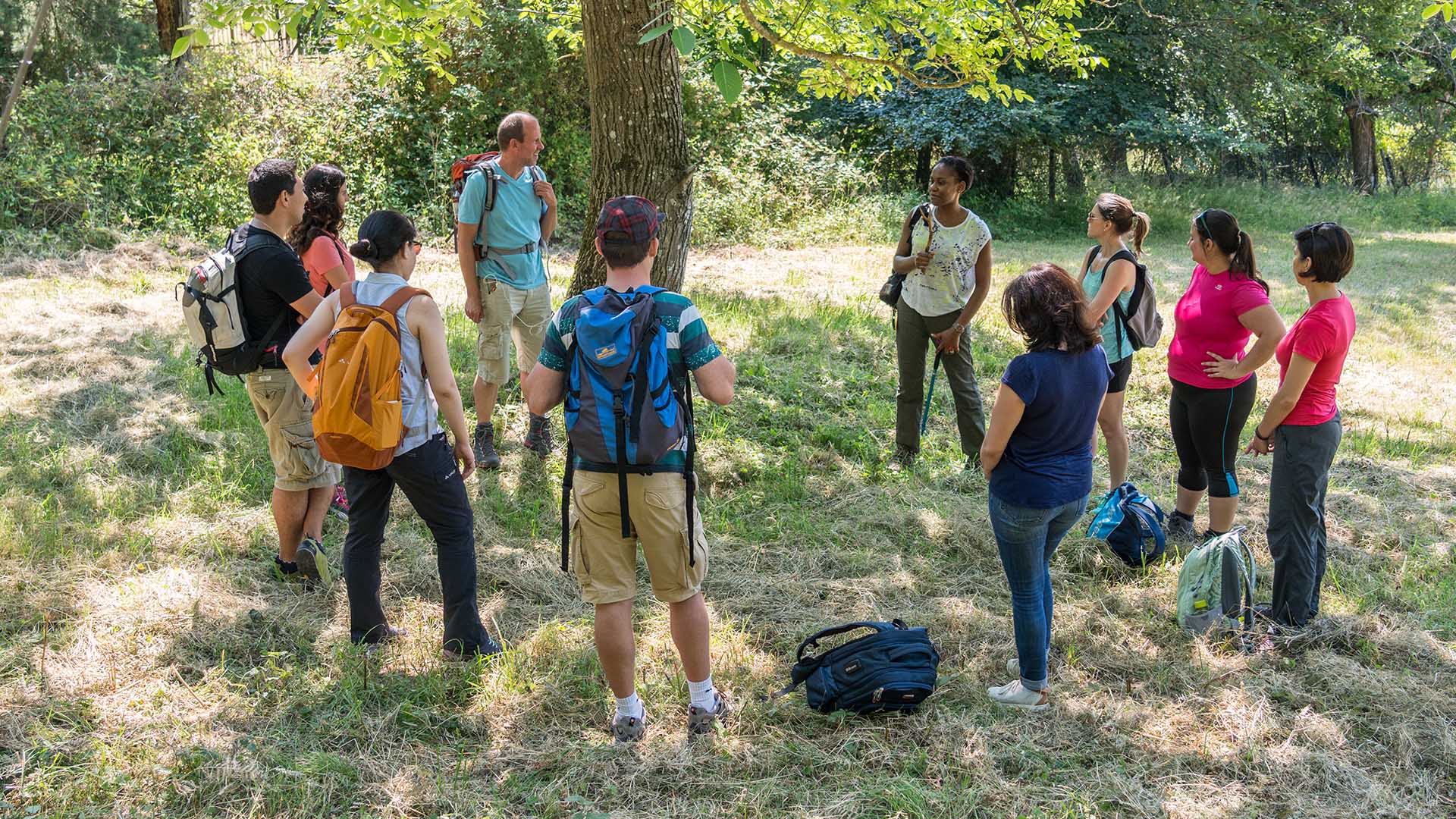 Saturday April 27:
For the ones who join my car or a car suggested by me:
We will meet at Heidelberg Station at 8:00 and head for the Camping Site Pont d'Arc which is located at the shores of the Ardèche river and the Pont d'Arc. See event picture. We will check in and put up our tents.

I offer 3 seats in my car. 64 euros per person. If the passengers on the back seat agree I could offer a fourth seat. Be aware that this is going to be a 8,5 hours drive! We will start at 8:00 and arrive around 17:00. +491624533588

For the ones who come on their own or with their own car:

We will meet you at the camping site. We will put up our tents and get installed.

If you are going with you own car and would like to take people along get in touch with me.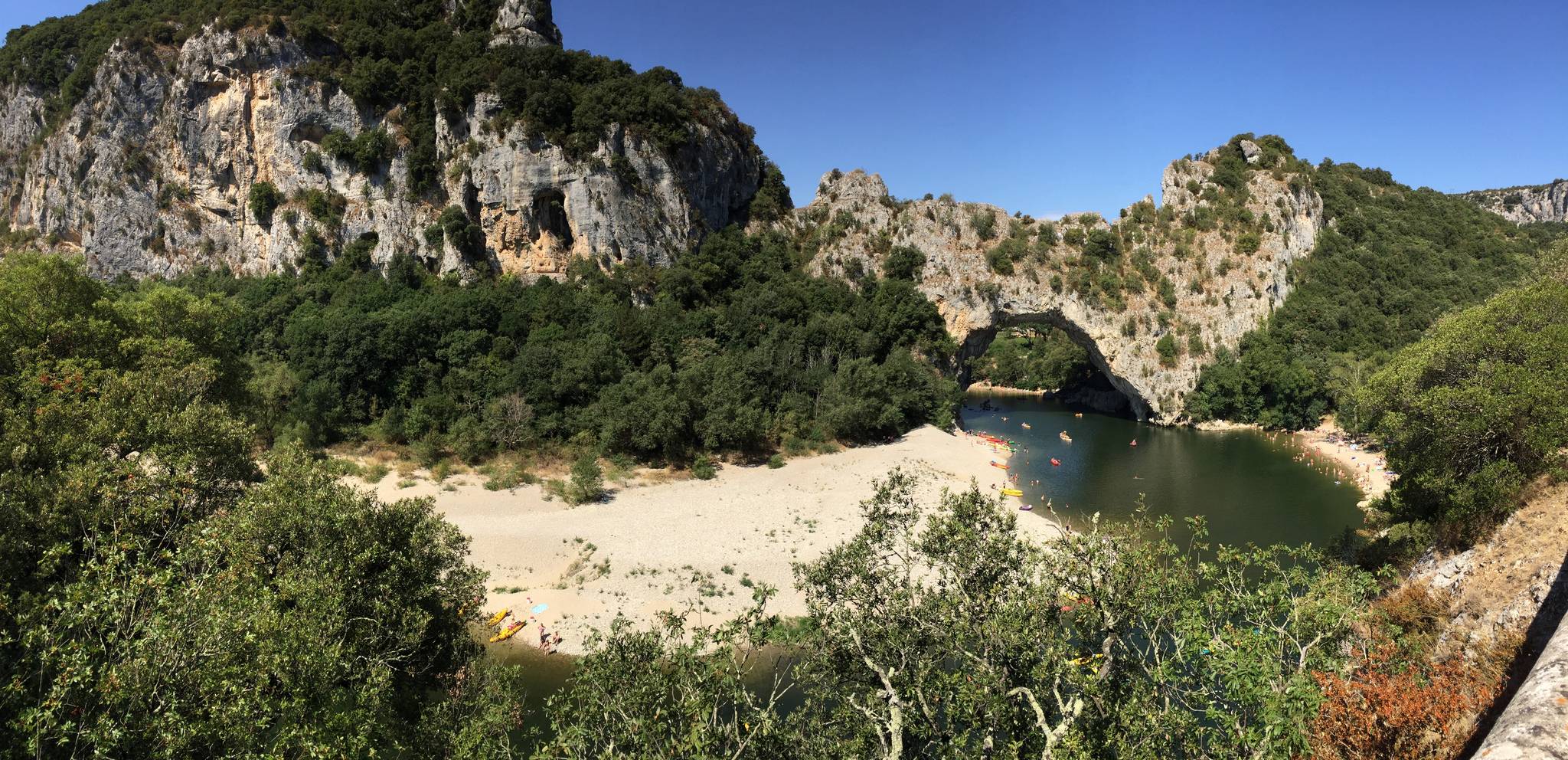 Sunday April 28:
We will drive to a parking lot near Valon de Pont d'Arc and start our hike. After 3,5 km we will reach a viewpoint with a terrific view on Pont d'Arc, the arch-bridge which you can see on the event picture. From there to Le Chastelas Vallon Pont d Arc (Castle ruins). Then to the center of town where we will have a stroll around and maybe something to eat. Then along the creek called Nette back to the parking lot.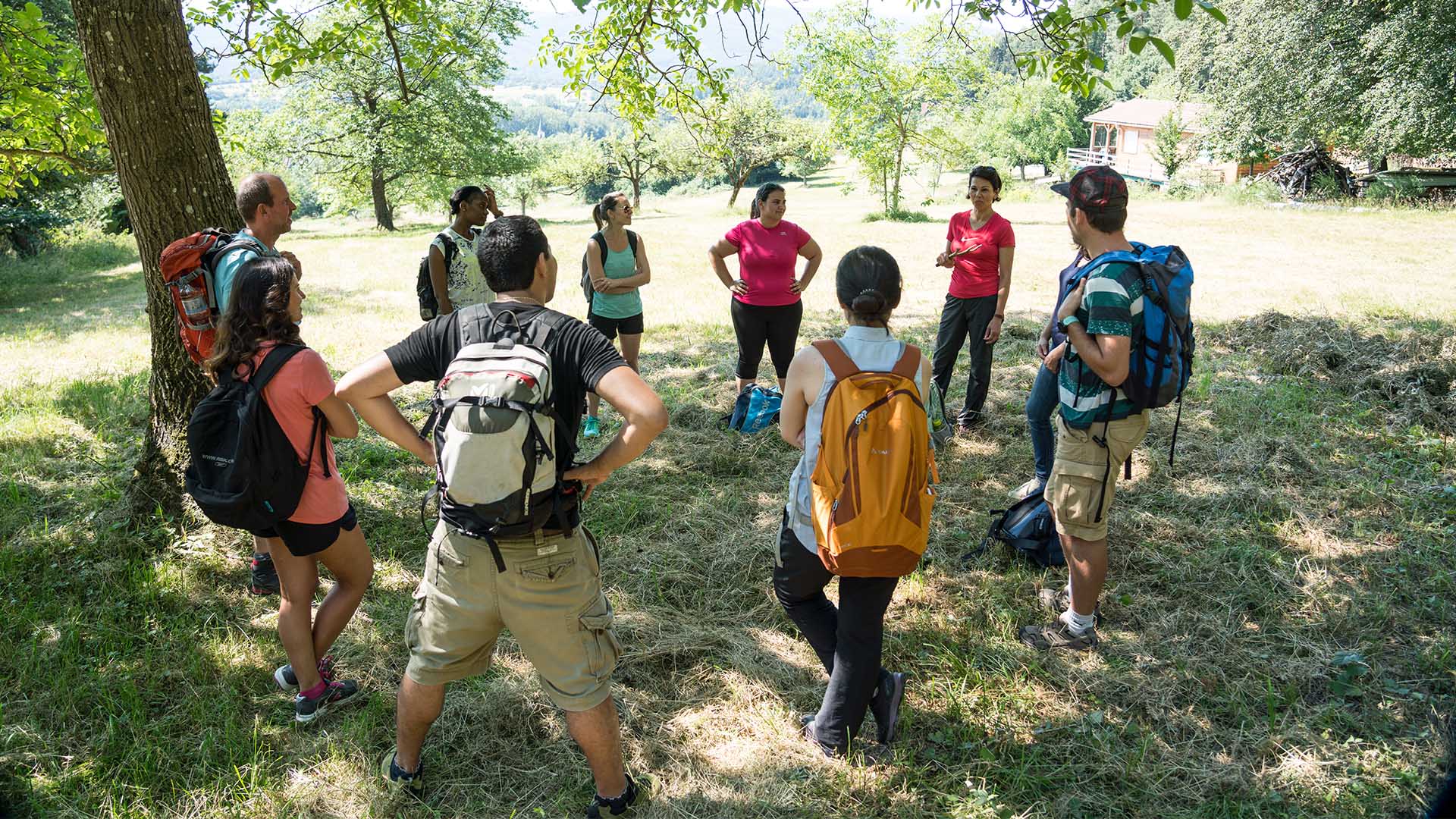 Distance: 15 km
Ascent: 450 m
Descent: 450 m
Maximum Altitude: 416 m
Minimum Altitude: 10 m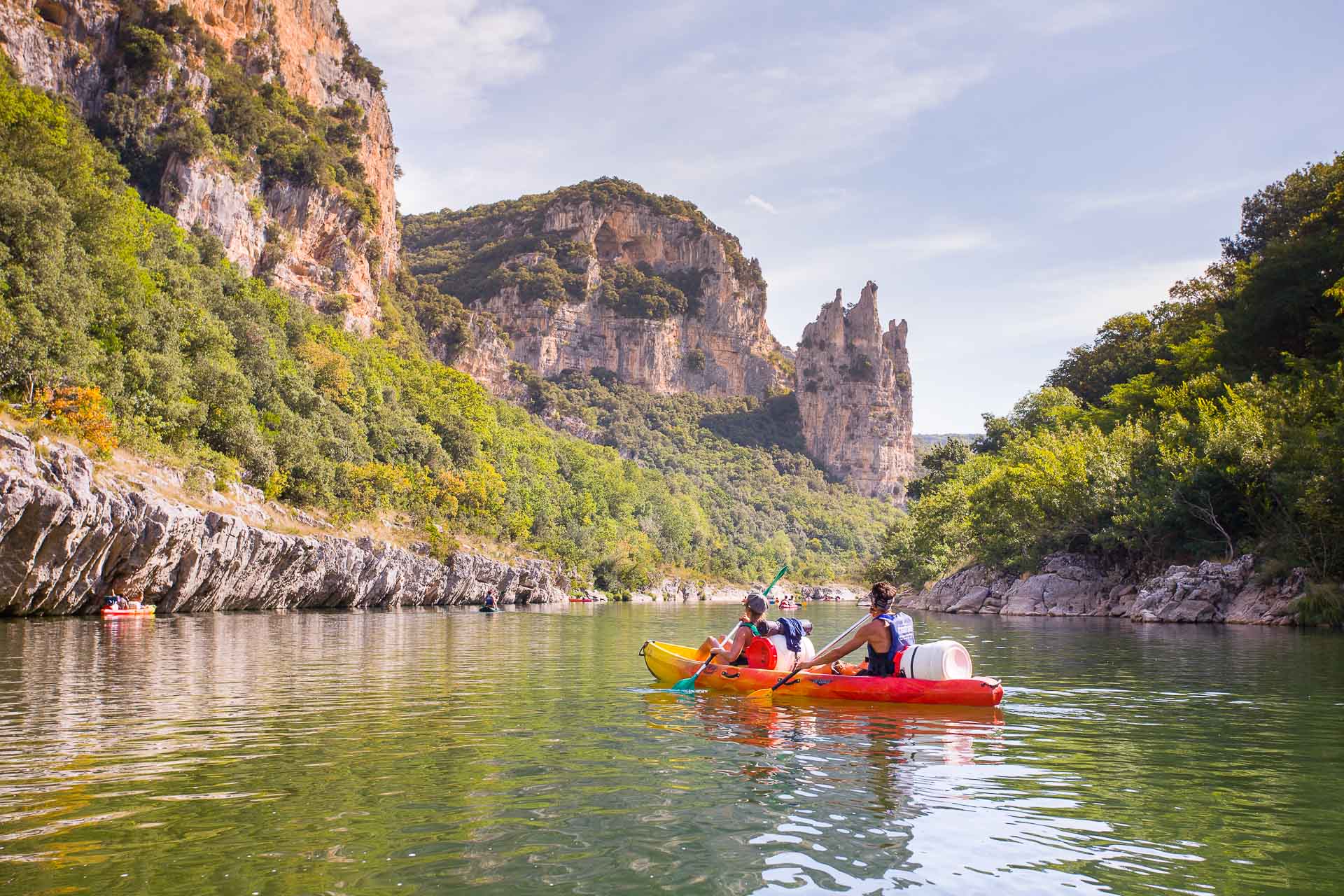 Monday April 29:
We will rent canoes for the group (included in the event price) and do a 32 km tour on the Ardèche river down to Pont-Saint-Esprit where we will be picked up and get a lift back to the Camping Site. The canoes are two-seaters.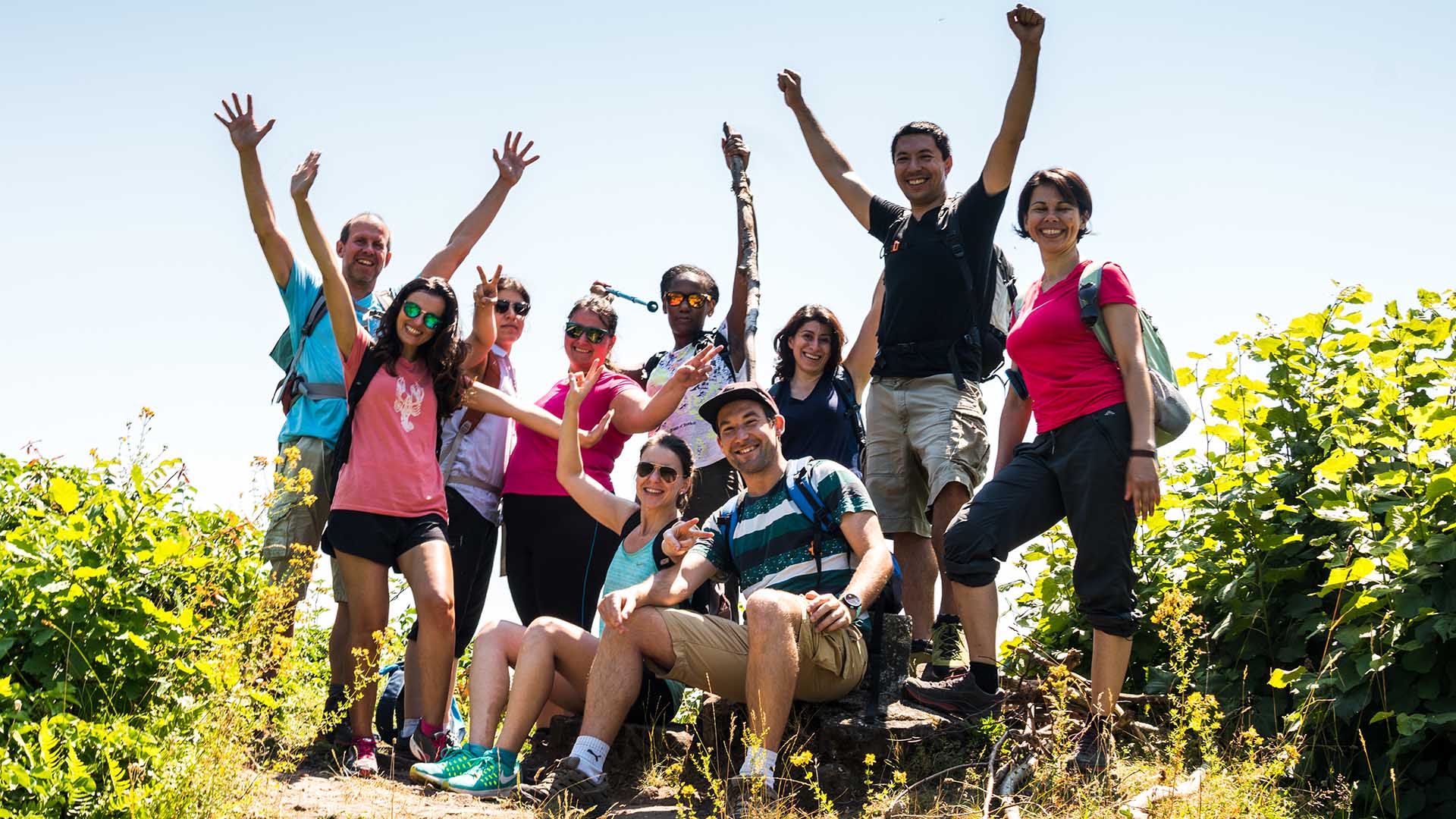 Tuesday April 30:

Tuesday: We will go on a hike along the Ardèche river. Starting point is the Camping site. From there we will hike to the Dragonnière de Labastide (supposedly a dragon cave?). About half way through we will have to cross the river which is supposed to be knee deep (Adventure). Water levels have to be checked beforehand. Better to bring some shoes or sandals along that can get wet. I don't know it it can be crossed barefoot. From there to La Châtaigneraie, a nice beach. From there the same way back to the camping site.

Distance: 16,3 km
Ascent: 380 m
Descent: 385 m
Maximum Altitude: 165 m
Minimum Altitude: 38 m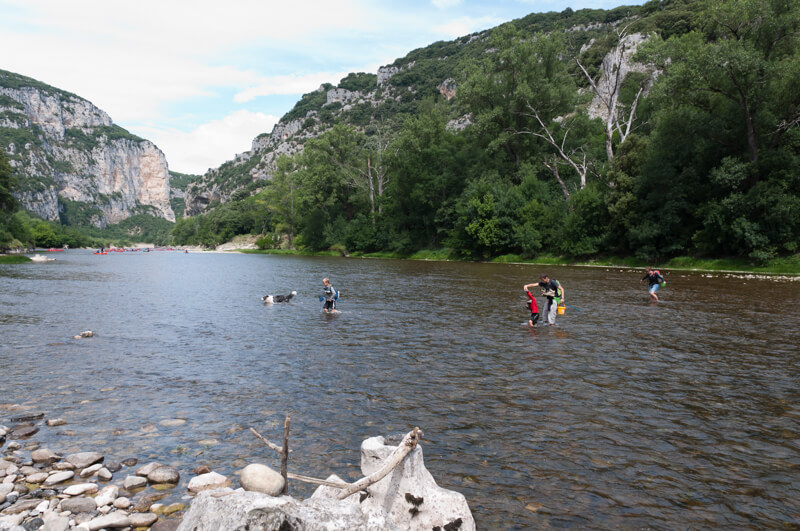 Wednesday May 1:
We will pack our stuff and leave the Camping site and head back to Heidelberg. Spontaneously we could decide to add some additional activity.
Also after the scheduled activities we can decide to do something spontaneously. There are caves and much more ..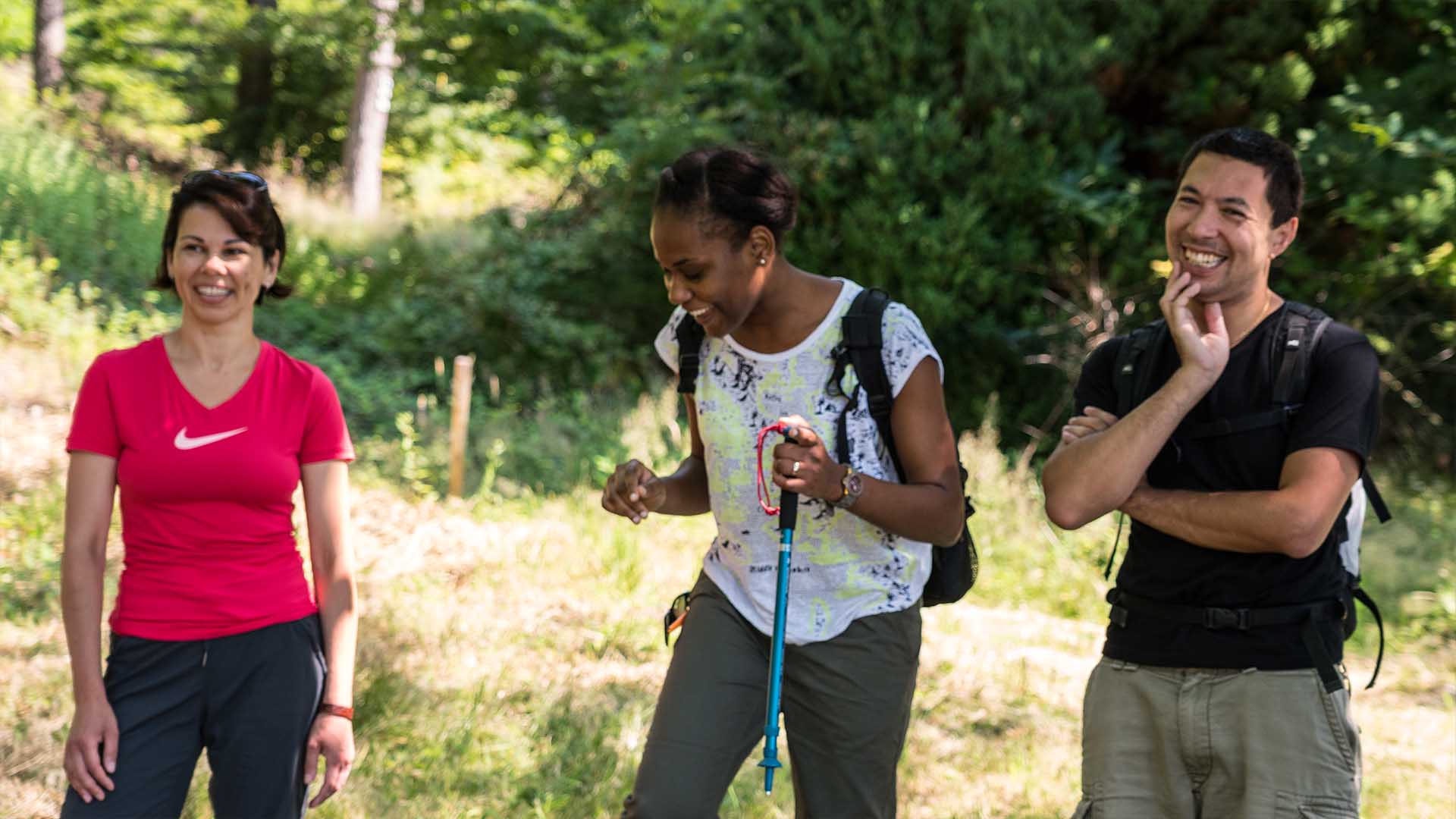 What to bring:

• A smile

• Sporty outfit adjusted to weather conditions (umbrella and / or rain coat if weather is unstable)

• Hiking boots or shoes with good traction for longer distances

• Food and water for the time of the hike

• Solar protection for head and skin

• Something isolating to sit on

• Camping gear

• Flashlight / headlamp

• Sandals, shoes that can get wet

• The filled in and signed release of liability form which I will send to you after booking the event.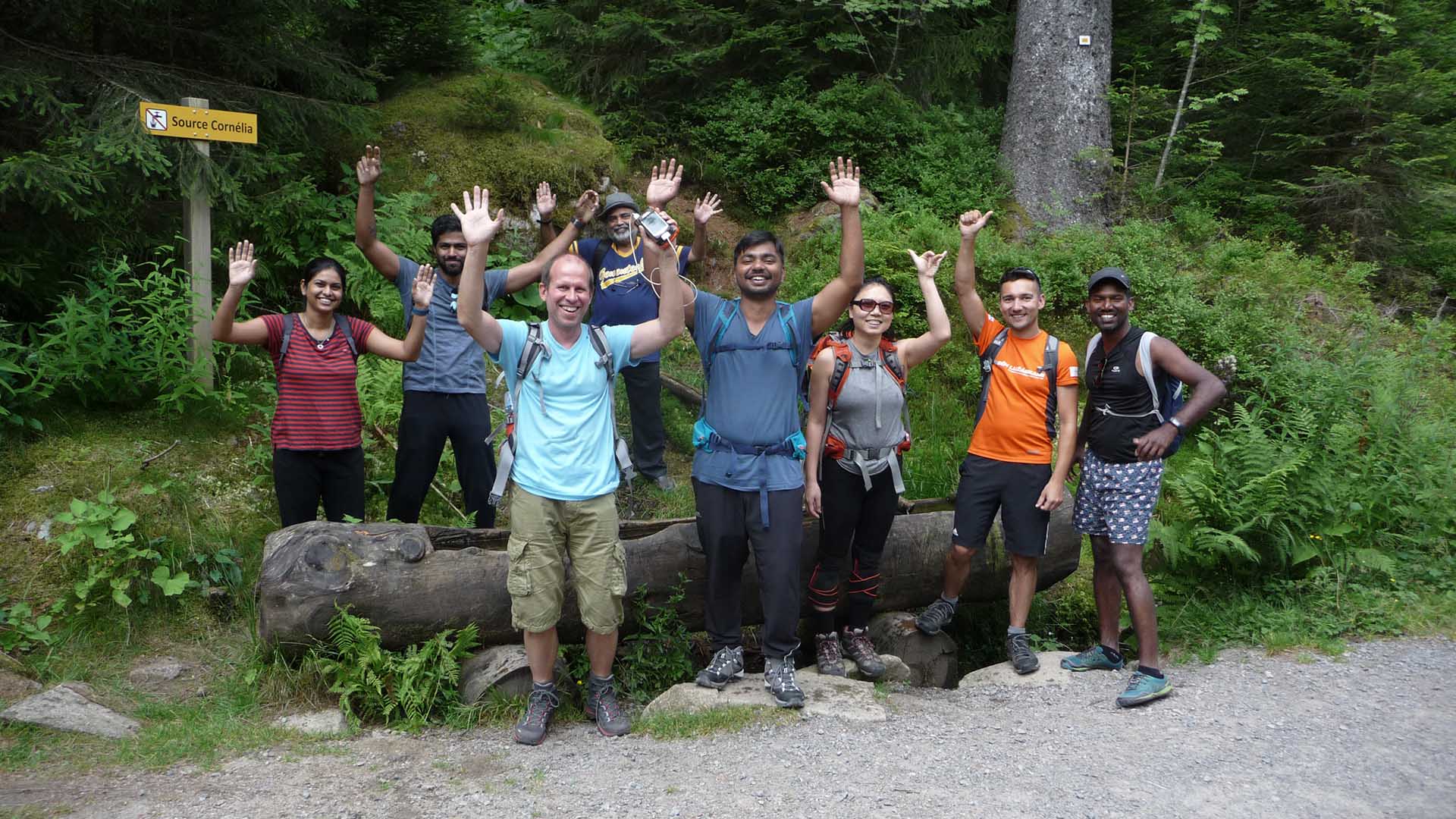 Disclaimer:

Every participant is responsible for his/her safety and health for the entire duration of this event. Neither the organizer(s) nor the DreamWeaver's Journey will accept any liability for loss or damage arising directly or indirectly from participation in this event. There may be circumstances (e.g. bad weather, closed trails, misleading instructions, etc.) that make the activity slightly more difficult or longer than expected.