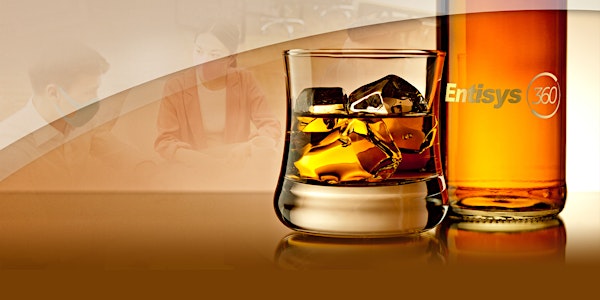 Entisys360 & Nutanix: THE FUTURE OF WORK - 07/28/2020
Join Entisys360 and Nutanix for "The Future of Work"!
Date and time
Tuesday, July 28, 2020 · 4 - 6pm PDT
About this event
Every organization has had to "just react" to an increased remote workforce during the past 5 months. Now we are seeing a shift to planning for future of delivering end-user service, and the future of the business as whole.
Did we make the right decision in March or can we do something better?
How many workers need to come into the office?
Will workers start to move further away from large metro areas reducing our potential workforce?
Our panel of experts hosted by Al Solorzano, Entisys360's Vice President of End-User Computing, along with Rex Manseau, Sr. Director of EUC from Nutanix, and Matt Baran,  Principal Architect, from Entisys360,  will discuss all these key topics along with: 
* Customer testimonials from other organizations who have dealt with the implications of Work-From-Home and candidly discuss the lessons they've learned
* What other organizations are planning for the future of their remote workforce
* The implications the pandemic has had on current and upcoming business plans
* How your business can possibly take advantage of "The New Normal"
This great moderated discussion will be followed by Bourbon tasting and trivia! You will receive a gift set for the tasting in advance of the event.  We look forward to seeing you at our virtual tasting. 
Participation is limited, so register now to save your spot! This invitation is non-transferable.
About the organizer
Entisys360 is an award-winning IT consultancy specializing in cybersecurity, cloud, end-user computing, software defined infrastructure, core infrastructure and Microsoft expertise. For more than three decades, Entisys360 has helped government, education and healthcare organizations achieve their business goals through professional services, business consulting, enterprise managed services, and systems integration.
Entisys360 is a member of M7 Global Partners, a national network of the country's leading IT consultants dedicated to delivering information technology solutions that reduce overall business cost and improve workflow, while maintaining compliance and efficiency. The M7 Global Partners (M7GP) are strategically located throughout the United States to ensure a superior service experience for clients. M7 members also include AEC Group, Gotham Technology Group, Hogan Consulting Group, IntraSystems and IPM.
The Entisys360 corporate headquarters office is in Concord, Calif., with regional offices in Irvine, Calif. and San Diego, Calif. For more information, visit www.entisys360.com or call 1-877-ENTISYS (877-368-4797).