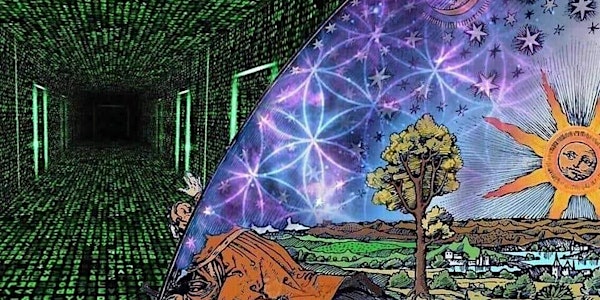 Entheogens Sharing & Integration Circle - Support Group Montreal
You are invited to our informative community gathering where we will explore different aspects of Sacred Medicines.
About this event
Shamanism has been with us for thousands of years. It is the oldest spiritual path known to humanity. Sacred plants and other shamanic techniques create a bridge between the seen and the unseen, between the physical and the non-physical dimensions. They trigger expanded states of Consciousness in which one becomes more aware of his or her connection with the Source. The shamanic tools have the power to expand Consciousness through the spiritual experience they produce. Living an expanded state of Consciousness is in itself a transforming experience that can change your life and bring healing.
We will touch upon the rewards and risks, preparation, integration, historical information, questions and answers. We will reflect on our past experiences and share with the group.
The intention of this gathering is to meet like-minded people, to give feedback from different experiences and to create a network of trust and support. This circle is open to anyone who has worked with or may be considering working with Sacred Plants.
Every event we will explore different topics, but the structure of the program is open and will change as we continue this journey.
Join Zoom Meeting
https://us04web.zoom.us/j/9403461619
Meeting ID: 940 346 1619
Looking forward to seeing you!
Dan Motoc
PS: feel free to join our Fb interactive group https://www.facebook.com/groups/MtlAyahuasca/
https://www.facebook.com/IntegralShamanism
Meetup group https://www.meetup.com/Ayahuasca-San-Pedro-Sacred-Plant-Medicines
MeWe https://mewe.com/group/5f53a5b7699f5d192da9547e