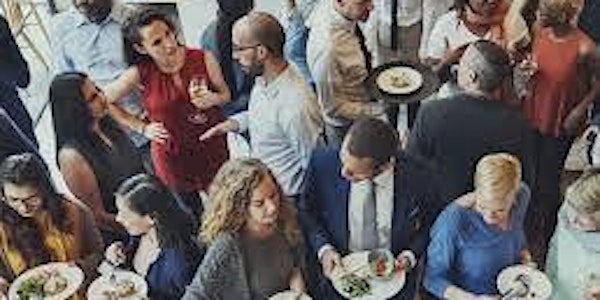 Entertainment Technology '19 Hollywood/ Silicon Valley Conference
When and where
Location
Marriott 2700 Mission College Blvd Santa Clara, CA 95704
Description
WE ADDED EXTRA SEATS SO YOU CAN NOW ATTEND BOTH DAYS!

This event is not our event, but Angel Launch is pleased to be a partner with SMPTE and offer COMP tickets to our members. You can attend all or only part of events with a badge but you must have a badge for admission.
Bring your friends and associates
FREE OFFER FOR ALL ACCESS PASS (valued at $399)

Directions:
Sign up here; and we will process your registration badge. You do not need to also sign up on their site. Just bring this receipt to the door.
Here are highlights of what you get with FREE code:

Conference June 5-6

June 5, 7pm-9pm: OPENING NIGHT VIP RECEPTION
VIP Party at HP Headquarters with lavish food and drinks and tour of original founder offices



June 6, 7pm: FILM SCREENING HOSTED BY DOLBY AT MOVIE THEATRE
VIP Film Screening of X-Men: Dark Phoenix at AMC Mercado
You MUST HAVE A BADGE FOR ADMISSION. Sign up for a premier screening of Dark Phoenix at the nearby AMC Mercado to take place right after the conference adjourns on June 6th. The screening requires a separate registration that can be found here:

Meet Senior Hollywood Executives, Celebrities, Studio Executives and Tech Giants
The theme of this joint SMPTE and AIS conference is to examine and understand the impact of technology on the art of storytelling with the web as a key focus.

The expansion of connectivity, bandwidth, and service options continue to redefine entertainment distribution to the living room, mobile, and beyond. Broadband, Wi-Fi, and Mobile networks have leapfrogged traditional distribution mechanisms, because of the rapid pace of innovation and performance improvements, flexibility of consumer options, and the ability to upgrade with a software download. Disruptive technologies such as artificial intelligence and volumetric video will revolutionize how, and by whom, stories get told.
This year's conference is supported by Cisco, HP and Dell in Silicon Valley, California on June 5 and 6, 2019. Join and learn from the technical and creative experts who are developing, driving, and deploying the next generation of storytelling. A must-attend for engineers, creatives, researchers, and management engaged in the future of the technology of storytelling.