Description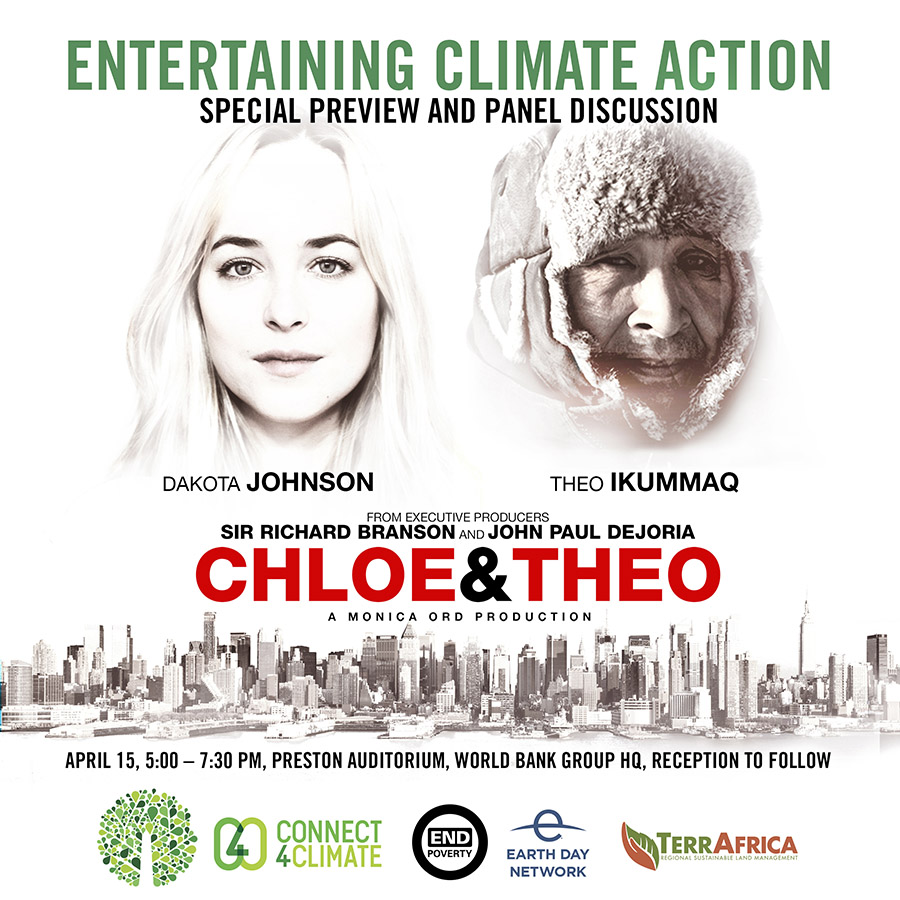 Entertaining Climate Action
Panel discussion and special preview of "Chloe & Theo"
Reception to follow
As part of the Film4Climate initiative Connect4Climate/World Bank Group will host a dynamic discussion to emphasize the value of the entertainment industry, in particular the film industry, to address climate change solutions.
This includes a special preview screening of "Chloe & Theo", a comedy that addresses a serious issue and highlights how powerful storytelling can motivate people to tackle climate change. In the film, a homeless girl befriends an Inuit, who has traveled to New York City from his tiny Arctic hometown with a big message for world leaders: My world is melting.
SPEAKERS
Monica Ord
Producer - "Chloe & Theo"

Theo Ikummaq
Lead actor - Chloe & Theo"

Martin Katz
Chair of Academy - Canadian Cinema and TV

Julie Allen
Director, Social Responsibility - MTV International

Please arrive by 4:30 PM to ensure time for registration
Due to limited capacity, please RSVP as soon as possible.