Enterprise Gamification Workshop / München

Friday, April 27, 2012 from 9:30 AM to 5:00 PM (CEST)
Event Details
Übersicht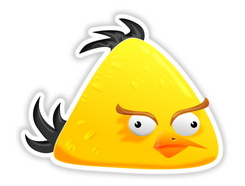 Das Ziel dieses Workshops ist es, Gamifizierungsdenken & -design zu verstehen und umzusetzen, um Zweck, Spass, Beherrschung, und Eigenverant-wortlichkeit für die Spieler inner- und außerhalb Ihrer Organisation durch die Verwendung von Enterprise Gamifizierungswerkzeugen & - techniken einzubauen.
Als Gamification oder Gamifizierung bezeichnet man die Anwendung spieltypischer Elemente und Prozesse in spielfremden Systemen.
Der Workshop ist ganztägig, während dem mittels praktischer Übungen und Beispielen die Konzepte von Enterprise Gamifizierung umgesetzt werden.
Agenda
Die Agenda dieses Workshops ist wie folgt:

Gamifizierungsworkshop
Freitag, 26. April 2012 - 9:30-17:00
Ein ganztägiger Workshop mit vielen Einzel- und Gruppenübungen während des ganzen Tages.
Onboarding – Einführung zu Enterprise Gamifizierung
Problemstellung- und Zieldefinition
Die Spieler verstehen
Gamifizierungsdesign und Spielemechaniken
Gamifizierung der Anwendung / des Prozesses / der Aktivität
Wie man die gamifizierte Anwendung / den gamifizierten Prozesses / die gamifizierte Aktivität lebendig hält und wachsen lässt
Berücksichtigung von rechtlichen, kulturellen und ethischen Limitationen
Wie man ein Gamifizierungsprojekt plant, budgetiert und durchführt
Gamifizierungskennzahlen und Analytics
Entwicklung einer unternehmensweiten Gamifizierungsstrategie
Am Ende des Workshoptages wird es Ihnen möglich sein, die vermittelten Gamifizierungstechniken auf ihre Anwendungen, Prozesse und Aktivitäten anzuwenden und Gamifizierung für Ihre Spieler - Mitarbeiter, Geschäftspartner und Kunden - einzubauen. Soferne Sie zu Workshop eigene Beispiele mitgebracht haben, werden Sie am Ende des Workshops einen Rohentwurf einer gamifizierten Anwendung vorliegen haben.

Voraussetzungen
Für den Gamifizierungsworkshop sind keine Voraussetzungen notwendig. Sollten Sie bereits ein konkretes Beispiel einer Anwendung / eines Prozesses / einer Aktivität haben, die Sie gamizifieren wollen, dann werden Sie die Möglichkeit haben, dieses Beispiel während des Workshops zu verwenden. Andere Beispiele werden bereit gestellt.
Weiteres
Frühstück, Mittagessen, Snacks und Kaffeepausen werden bereit gestellt. Während des Workshops müssen Sie sich vor tief fliegenden Angry Bird Plüschtieren in acht nehmen. Wir können nicht garantieren, dass Sie ohne Angry Bird nach Hause gehen werden.
Vortragssprache ist Deutsch.
Wer sollte den Workshop besuchen?

IT Architekten
Anwendungsentwickler
Community Manager
IT Consultants
User Experience Designer
Business Process Experten
Solution & Product Manager
Marketing&Brand Managers
Game Designer
...
Registrieren Sie sich jetzt!

Die Anzahl der Plätze ist limitiert. Melden Sie sich jetzt an, um einen Platz zu reservieren!
Vortragender

Der Workshop wird von Mario Herger gehalten:
 

MARIO HERGER ist Senior Innovationstratege bei SAP Labs in Palo Alto, Kalifornien, und der globale Leiter der Gamifizierungsinitiative bei SAP.

In seiner Arbeit als Leiter der Gamifizierungsinitiative bei SAP beschäftigte er sich mit und unterstützte Gamifizierungsprojekte im Unternehmen aus verschiedensten Abteilungen, inklusive wie Ökologie und Nachhaltigkeit, On Demand, Mobile, Personalwesen, Aus- & Weiterbildung, Simulation etc. Er bemüht sich um die Anerkennung und Anwendung von Gamifizierung innerhalb und außerhalb SAPs, durch Organisation und Leitung von Innovationsveranstaltungen um diesen Themenbereich, durch Zusammenarbeit mit Gamifizierungsoplattformanbietern, und durch die Erweiterung der SAP Technologiestratie um Gamifizierung.

Er hat auch den Artikel zu Gamifizierung in der deutschsprachigen Wikipedia angelegt, und pflegt und erweitert ihn kontinuierlich.
When & Where

München

München
Germany


Friday, April 27, 2012 from 9:30 AM to 5:00 PM (CEST)
Add to my calendar
Organizer
Enterprise Gamification Consultancy LLC
Enterprise Gamification Consultancy LLC is the first consulting agency specialized on gamification. Our partners are all top gamification gurus with many years of experience on gamification, innovation and social business for corporations and organizations.
Enterprise Gamification Workshop / München