Enterprise Gamification Workshop & Hands-on / Los Angeles

Monday, June 11, 2012 from 9:30 AM to 5:00 PM (PDT)
Event Details
Overview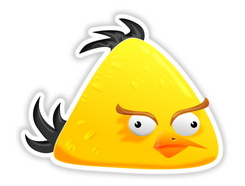 The mission of this workshop is to understand and embrace the concepts of Gamification thinking & design, to incorporate engagement, fun, mastery and autonomy for your players in- and outside of your organization by using the tools & techniques for Enterprise Gamification.
Gamification is the use of  game design techniques & mechanics to solve problems and engage audiences. Gamification strives to encourage users to engage in desired behaviors in connection with non-game applications.
The workshop consists a full day practical workshop on the concepts of enterprise gamification.
Agenda
The agenda of the workshop and the hands-on session will be as follows:

Monday, June 11th, 2012 - 9:30am-5:00pm
This day is a full day practical workshop with many individual and team exercises throughout the day.
Onboarding – Introduction to Enterprise Gamification
Defining the Challenge & Goals
Understanding the Player(s)
Learning about Gamification Design and Game Mechanics
Gamifying the Application / Process / Activity
Growing & Sustaining the Application / Process / Activity
Considering National and International Legal Restrictions
Building Awareness and Support for Gamification in your Organization
Developing a Holistic Corporate Gamification Strategy
At the end of the day you will be apply gamification techniques to your application or activity for your player types, be they employees, customers or partners.

Requirements
For the Gamification Workshop there are no requirements. If you have a concrete application, process or activity in mind that you want to gamify, you are very welcome to use that example during the workshop. Many other examples will be provided.
Other
Catering for breakfast, lunch, snacks and coffee-breaks will be provided. During the workshop be aware of low-flying Angry Birds plush toys. We cannot guarantee that you leave the workshop without one.
Who should attend?

IT Architects
Application Developers
Community Managers
IT Consultants
User Experience Designers
Business Process Experts
Solution & Product Managers
Marketing&Brand managers
Game Designers
...
Register Now!

Space is strictly limited. Register now to reserve your seat!
Speakers & Sponsors

The workshop will be led by Mario Herger. Here are the details about them:
 

MARIO HERGER is a Senior Innovation Strategist at SAP Labs in Palo Alto, California and global head of the Gamification Initiative at SAP.

In his work as head of the Gamification Initiative at SAP he has encountered and supported gamification efforts in the enterprise from multiple levels and departments, like Sustainability, On Demand, Mobile, HR, Training & Education, Simulation etc. He has driven the awareness around gamification inside and outside SAP by organizing and leading innovation events around this topic, working with gamification platform- & service-providers, and by incorporating gamification into SAP's strategy.

EVAN PAUL is a seasoned proven entrepreneur, gamification expert and public speaker. Evan has the unique ability of incorporating strong management techniques, vision and experience into ventures to greatly increase the chance of success.

Evan has over 7 years of experience driving businesses in all stages of growth to increased levels of success. Evan has proven himself in the technology industry as a true asset and visionary to any organization based on his professionalism, skillset and experience.

Evan enjoys speaking about Gamification, Entrepreneurship, Dyslexia and success. Evan has spoken with many audiences ranging from Congress to Business owners to students. Evan has been covered in over 100 major media publications focusing on his entrepreneurship and success. Most recently Evan has spoken at Gravity Summit in LA and Vator Spark in SF about Gamification.
When & Where

Working Village
212 Marine Street
Suite 100
Santa Monica, CA 90405


Monday, June 11, 2012 from 9:30 AM to 5:00 PM (PDT)
Add to my calendar
Organizer
Enterprise Gamification Consultancy LLC is the first consulting agency specialized on gamification. Our partners are all top gamification gurus with many years of experience on gamification, innovation and social business for corporations and organizations.
Enterprise Gamification Workshop & Hands-on / Los Angeles