Enterprise Development Workshop - San Francisco, CA

Tuesday, March 8, 2016 from 12:30 PM to 6:30 PM (PST)
Event Details

Do you know what the future of your industry looks like?
Every company is a technology company, regardless of focus or industry. Building, maintaining, and - most importantly - integrating software into the operations of an enterprise is not a luxury or a potential market advantage. It is the minimum requirement for sustainability.


Developers hold the key to building great products and unlocking innovation within your company. What does that mean for your future success?


Join industry leaders in San Francisco for a candid discussion about the role software plays in your business. Every business. Workshop attendees will:


Gain expert insight on the role of developers in their business, and how best to prepare for the digital industrial revolution;

Participate in hands-on demos of essential enterprise tools and programming models;

Have an opportunity to network with industry-leading speakers and attendees.
---
Workshop Details
Date: Tuesday, March 8, 2016
Time: 12:30PM - 6:30PM
Location: Merchants Exchange Club | 465 California Street, San Francisco, CA 94104
Parking: The closest parking garage is at the Bank of America building.
Attendees will enjoy lunch and an open-bar networking reception.
Visit the official workshop website, click here.
---
Featured Speakers
More speakers to be announced.
---
Agenda
12:30pm - 1:00pm REGISTRATION + LUNCH SERVED
1:00pm - 1:15pm Opening Remarks: A Programmable World Driven by Human Experience
From software development to network infrastructure, the Programmable World is driven by people and the tremendous potential to expand the human possibilities of technology. Enterprise development is no exception. Building tools that solve human problems - while achieving scale, speed, and security - is the role and responsibility of today's developers. The opening remarks will explore the shifting focus of modern enterprises, the importance of the developer workforce, and opportunities for developers in the programmable world.

Presented by: John Ellis, Global Technologist and Founder of Ellis & Associates
1:15pm - 1:50pm Today's Developer: The Essential Workforce
In this session industry leaders will discuss the growing importance of enterprise software developers as an increasingly essential workforce throughout and across industries. The Apps Alliance Enterprise Developer Insights report will provide context and insight into the emerging opportunities for developers, and the need for enterprises of every size to invest in their people, their systems, and the strategic integration of new technologies.
Participants: Jake Ward, CEO & President, Apps Alliance and Delyn Simmons, Vice President of Developer Platform, Ionic Security.

1:50pm - 2:15pm Building Secure Platforms to Address Multi-OS Challenges 
Learn how Enterprise developers can build mobile apps on a secure platform that supports many devices from multiple OEMs with varying OSs. See why BlackBerry has industry leading security with Good Technology now being integrated with the platform. The session will explore: 1) APIs that do the heavy lifting for security, but are easy for developers to use; 2) Secure containerization that integrates well with popular security enhancements including Samsung KNOX and Android for Work, creating true end-to-end security for mobile devices; and 3) Mobile and platform services that add value to an application and user experience.
Presented by: Richard Schaefer, Senior Enterprise Solutions Manager, BlackBerry
2:15pm - 2:30pm COFFEE BREAK
2:30pm - 3:00pm How to Migrate to Cloud with Complete Confidence and Trust 
Enterprises are challenged with driving revenue and reducing risk while, at the same time, tasked with increasing innovation.  The promise of the cloud and new technologies (containers, micro-services) enables unparalleled speed and flexibility; however, introduces more risk.  Neeraj Gupta, SVP of Product and Engineering at Apcera, share how enterprises can securely migrate to modern IT with complete confidence and trust.
Presented by: Henry Stapp, Director of Product Management, Apcera

3:00pm - 3:30pm Introduction to Software Defined Infrastructure
With the introduction of Intel® Rack Scale Architecture and related management systems, Software-Defined Infrastructure is about to be realized. Using this technology enables accelerated service delivery through a composable software system delivering greater performance and increased utilization of compute, storage and network resources. What does it mean when hardware is software defined and what does it change for service providers and enterprise developers? This session will explore cutting-edge developer tools and discuss what enterprise developers can start doing differently and immediately.
Presented by: Chitti Nimmagadda, Senior Director - Network Virtualization, Ericsson
3:30pm - 4:15pm Improving Performance for Enterprise Applications 
What are some of the key considerations to ensure applications are harnessing the capabilities of modern parallel architectures? We will begin with a brief overview of tools, libraries, and techniques to optimize compiled applications. Then we will explore how Intel is working to improve performance of runtime languages such as Java, .NET, Python, PHP, Go, etc., including some tips and tricks for developers to evaluate your own application performance.
Presented by: David Stewart, Software Engineering Manager, Intel
4:15pm - 5:00pm Speed Without Risk: Application Deployment, Orchestration and Governance 
This hands-on workshop will explore solutions to achieve speed, security, and scale - simultaneously.
Presented by: Henry Stapp, Director of Product Management, Apcera and Yoko Hyakuna, Curriculum Developer, Apcera
5:00pm - 5:30pm Opportunities During the Digital Transformation 
During the final session of the workshop industry experts will share key takeaways identified by attendees and discuss the core concepts explored throughout the day. Panelist will address how companies can stay ahead of the industry curve by reimagining their products and services, changing the culture of legacy companies, adopting the best practices of mobile app development, and educating the workforce they will depend on.
Participants: (Moderator) Hans Haenlein, Director of Innovation, Ericsson; Neha Sampat, CEO Built.io; David Stewart, Software Engineering Manager, Intel; Will Ochanddarena, Director of Product Management, MapR; Stephen Leonard, Senior Enterprise Solutions Manager, BlackBerry.
5:30pm - 6:30pm NETWORKING RECEPTION
Attendees have the opportunity to mingle with speakers and guests over appetizers and an open-bar.

---
Workshop Preparation Checklist
1. Bring your laptop
2. Email your Gmail address to the Event Organizers OR have your own cluster (Community Edition) already installed.
Questions? Email Chelsea Andrews, Sr. Director of Marketing and Events, Apps Alliance
---
Hosted By
---
Want to speak, sponsor, or have questions about the workshop?
Please contact the Apps Alliance or email Events@AppAlliance.org.

When & Where

Merchants Exchange Club
465 California Street
San Francisco, CA 94104


Tuesday, March 8, 2016 from 12:30 PM to 6:30 PM (PST)
Add to my calendar
Organizer
Oath:, ONE: Mobile, Yahoo Gemini, and Flurry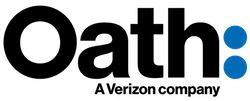 Oath, a subsidiary of Verizon, is a values-led company committed to building brands people love. We reach over one billion people around the world with a dynamic house of 50+ media and technology brands. A global leader in digital and mobile, Oath is shaping the future of media.


[COMPANY DESCRIPTION] 

 
[COMPANY DESCRIPTION] 

Enterprise Development Workshop - San Francisco, CA