Enterprise Blockchain Summit & Mixer - San Francisco Blockchain Week

Wednesday, October 30, 2019 from 5:30 PM to 9:30 PM (PDT)
Event Details
Meet leaders, experts, and decision makers in Enterprise Innovation, Blockchain, & Cryptocurrency. 
Summit held during San Francisco Blockchain Week.
Orbs and Starfish are inviting a focused community of enterprise blockchain leaders and experts to connect on trends and issues in enterprise blockchain adoption: use-case identification, using public blockchains for enterprise, barriers to adoption, & other topics.
We aim to connect a selected group of leaders in the field. This event will feature great catering, an open bar, and opportunities to network with other attendees.
Speakers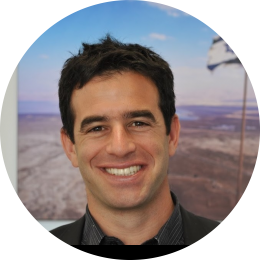 Gili Ovadia
Head of Global Business Development, Orbs (Moderator)
Gili Ovadia is the Head of Global Business Development for Orbs, a public permissionless enterprise focused blockchain. Originally from Israel, Gili's background is in diplomacy and public defense. Gili is the former Consul, Head of the Israeli Economic and Trade Mission to the US West Coast, developing the business relationships between US and Israeli companies. He has served as the assistant to the Israeli Director of Foreign Trade on the North America desk, and served as an advisor to the Israeli Defense Minister. Gili holds a BS from The Interdisciplinary Center and an LLB in Law and Governance.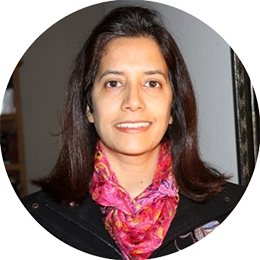 Asha Vellaikal
Managing Director & Global Head, Marsh Digital Labs
Asha Vellaikal is the Head of Digital Labs for Marsh, part of the Marsh & McLennan companies. She is responsible for building up the Lab and leading the innovation strategy for their next-generation insurance products. Her focus is on emerging technologies such as Blockchain, Machine Learning, Artificial Intelligence, Robotics and IoT.   She prevously led as Director of Innovation & Strategy at Orange Silicon Valley - the innovation arm of Orange, one of the largest operators of mobile / internet services in Europe & Africa. Asha holds a PhD in Electrical Engineering from the University of Southern California.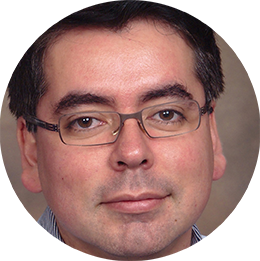 Rodolfo Ergueta
Senior Director, Product Management, Blockchain and Emerging Technology, Salesforce
Rodolfo Ergueta is a Senior Director at Salesforce on the Blockchain and Emerging Technology team. An entrepreneurial high tech professional, his expertise is in incubating new businesses and partnerships in mature and emerging markets, strategic planning, and creating go-to-market initiatives and sales operations for growth. His research interests include agent-centered design, crypto-economics, token design, and systems thinking applications in blockchain. Rodolfo has an MBA from Wharton Business School.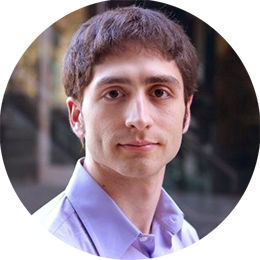 Alessandro Voto
West Coast Regional Director, ConsenSys
Alessandro Voto is a West Coast Regional Director for Consensys, a Brooklyn-based blockchain technology venture studio, and a Research Affiliate at the Institute for the Future, a Bay Area non-profit futures think tank.  He connects organizations and social entrepreneurs with the blockchain community to build decentralized applications and services. An industry working group organizer for the Enterprise Ethereum Alliance, he forms strategic technology partnerships with ConsenSys' Enterprise Solutions team.  Alessandro holds a BA (Honors) in Economics from the University of California, Santa Cruz.
Event Schedule
5:30PM to 6:00 PM Arrive - Drinks and hors d'oeuvres will be served
6:00PM to 6:30PM Lightning Talks on Enterprise Blockchain Topics with:
Rodolfo Ergueta, Senior Director, Blockchain @ Salesforce, Mihai Dinescu - CEO @ Turing Solutions and other experts in the Enterprise blockchain space
6:30 to 7:00PM Break and Network
7:00 to 7:20PM Public Blockchain & Enterprise - An Overview of the Orbs Protocol
7:20 to 7:50PM Enterprise Blockchain Panel with Experts
Reasons to Attend / Summit Objectives
Understanding Enterprise Use Cases for Public Blockchains - Requirements and non-starters.
Connecting Corporate Pioneers - Enterprise Blockchain Researchers, Project Managers and Engineers.
Barriers to Adoption - How can we bridge the gap for Enterprise?
Public vs Private Blockchains - Why and how this matters to the future of Enterprise
Enterprise Network
We are inviting you to join our network of leaders and builders in the enterprise blockchain space. Leading enterprises, corporates, C-level startups and developers will be in attendance. This event is invite-only.
RSVP via Eventbrite and use your dedicated code to secure your spot. Limited spots are available. Contact us for an invite link or code if you are an enterprise executive or leader in the enterprise blockchain space, and would like to attend.
Get the Event App
Starfish has partnered with Epic Events to provide a dedicated networking app for this Summit. Check back before the event for the download link.
Livestream
Our livestream will be available publicly on the Starfish Youtube channel.
Save This Event
When & Where

Starfish Mission - Blockchain Coworking space
1535 Mission Street
San Francisco, CA 94103


Wednesday, October 30, 2019 from 5:30 PM to 9:30 PM (PDT)
Add to my calendar
Organizer
Orbs is a public blockchain infrastructure designed for businesses looking at trust as a competitive strategy. Orbs was named Gartner's "Cool Vendor in Blockchain Technology" for 2018. Founded in 2017, Orbs is being developed by a global team over 60 people. Learn more at: www.orbs.com.
Starfish is a leading emerging technologies and blockchain-focused co-working space and startup incubator, founded in April 2018, with a track record of over 40 resident blockchain companies, over 350 curated blockchain industry events held and 100K+ community reach in the SF Bay area and beyond.