Description
Do you want to build an enterprise blockchain company or just get a better grasp on the key aspects of the technology and use cases? Enterprise blockchain is an exciting new area but there are many new concepts that can be confusing.
Get up to speed quickly with DNG's enterprise blockchain program delivered by our well-known experts, Jorden Woods and Radhika Iyengar-Emens of StarChain Ventures (see profiles below). DNG offers a 1/2-day Enterprise Blockchain program with a 4-hour format (1 pm - 5 pm).
For business professionals the goal of our program is to enable you to understand the advantages/limitations, key use cases, and how to use the technology more effectively.
Limited time offer: 25% discount for the first 5 signups, 15% off for 6-10! Use code DNGBlockchain25 or DNGBlockchain15.
Here's the agenda for our program:
Enterprise Blockchain Seminar
1:00-1:35 Intro & Enterprise Blockchain
1:35-2:10 Enterprise Blockchain Challenges
2:10-2:45 Enterprise Blockchain Key Use Cases
2:45-3:00 Break & Refreshments
3:00-3:20 Supply Chain/Logistics
3:20-3:40 Healthcare
3:40-4:00 Energy
4:00-4:20 Fintech
4:20-4:40 Government
4:40-5:00 Platforms
Wrap-up
Profiles for your Seminar Leaders:
JORDEN WOODS
Founding Partner, StarChain Ventures
http://www.linkedin.com/in/jordenwoods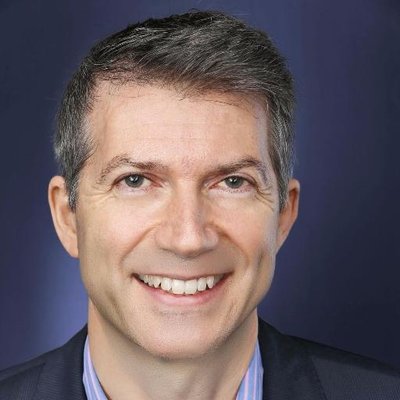 Successful 3-time Silicon Valley serial entrepreneur, VC and pioneer in decentralization
Blockchain technology expert, enterprise blockchain thought leader, advisor to US + international startups, blockchain hackathon leader
VIP and Keynote speaker at Stanford, Google, UC Berkeley, and blockchain conferences & radio shows
Leading articles published on enterprise blockchain, blockchain for public sector, blockchain + AI + IoT, blockchain security & identity
Enterprise blockchain hackathon leader — multiple successful hackathons completed through World Blockchain Hackathon
Raised $48M from Silicon Valley and global VCs + Angels for own startups +$125M as advisor
Advisor to multiple governments, corporations + accelerators in emerging tech including blockchain, digital health, predictive analytics
Generated millions in revenue, and expanded companies both nationally and internationally
First company, GlobalSight, became market leader in globalization tech space, acquired in 2005
Expert in globalization, US market entry, startup acceleration, and Silicon Valley fundraising
Globalization advisor to top Fortune 500 & midsize companies including: Apple, VMware, Verisign, HP, GE, Cisco, Omnicell
BS (Astrophysics) Caltech, MS (Physics) University of Washington
RADHIKA IYENGAR-EMENS
Founding Partner, StarChain Ventures
http://linkedin.com/in/radhikaemens
VC, TEDx Speaker, Silicon Valley Woman of Influence, Keynote Speaker
Blockchain and Healthcare expert, thought leader, advisor to blockchain healthcare startups, and blockchain hackathon leader
VIP and Keynote speaker at Stanford, Google, UC Berkeley and Blockchain conferences, radio shows
Leading articles published on enterprise blockchain, blockchain in healthcare, blockchain + AI + IoT, blockchain security & identity
Enterprise blockchain hackathon leader — multiple successful hackathons completed through World Blockchain Hackathon
Advisor to multiple governments, corporations + accelerators in emerging tech including blockchain, digital health, predictive analytics
Digital Health expert – speaker at major global healthcare conferences & events
Silicon Valley fundraising expertise: raised $100+ Million for startups globally
Advisory Board, Women in Technology International – speaker at leading women's conferences
Expert in global expansion, marketing, and US market entry strategy
Multilingual in 9 languages, extensive multicultural experience (EMEA, Israel, Asia, LatAm)
Serial entrepreneur/founder of telecommunications and Internet startups
AB Bryn Mawr College, MBA Chapman University