Description
Adventures with Agile are delighted to present the Enterprise Agility Masterclass in association with the Regional Scrum Gathering Nigeria.
Attend the advanced ICAgile Certified Enterprise Agility Masterclass to gain a deep understanding of agility at the enterprise level by learning the cultural, structural, process and leadership perspectives.
How does an organization become more responsive and more purpose-driven? What changes will your organization need to go through in order to be more agile?
The Enterprise Agility Masterclass teaches you the answers to these questions through an interactive deep dive into enterprise agile.
During this advanced 3 day course, you will learn how to design processes with agile in mind as well as how marketing, sales, finance should be engaged for business agility. You will also gain skills, tools, and techniques to overcome common dysfunctions like handoffs and waste and how to design a system that supports high-performance, customer focus, and facilitates agility.
On successful completion of the course and assessment, you will receive the advanced ICAgile Certified Professional in Agility in the Enterprise (ICP-ENT) certificate.
Space is limited so reserve your spot today!
HIGH PRAISE FOR THIS TRAINING
"AWA have a way to introduce key topics that can be easily digested and realised though use of real-world scenarios" Alkesh Shah - Agile Coach
"Thank you for this amazing, wonderful and powerful training" Catherine Dufanse - Agile Coach
"Great course. The 3 days was a perfect amount of time to cover and absorb the content. I think this will have a real impact on my role" Daniel Grace - Consultant
"An excellent trainer, full of energy and passion. The content of the course gets you thinking, you know all the tools but this gets you thinking about mindset and business outcomes, not just the application of agile. A really enjoyable course." Phil Noble – Agile Delivery Lead
"Due to the highly engaging content and ways of working this is the most effective training course I have participated in." Matthew Bradley – Agile Delivery Lead
"Best course I've been on. The trainer was an excellent facilitator. Extremely knowledgeable and really knew how to land the message." Darren Scott – Senior Agile Delivery Lead
"This was a fab course, the trainer delivered it in a really easy to understand way and before we knew it it was tied up and done!" Andy Brennan – Business Analyst
WHAT YOU WILL LEARN
Why and how agile works and its place in the wider context of organizational change. You will be able to determine whether agile will work in a given context and the investment it needs.
How organizational structure impacts your desired agile ways of working, the end-to-end relationship of elements across the whole value stream and how they fit together from a systems thinking perspective.
Core concepts of business agility, how it extends beyond team- level and how the organization can support or hinder business agility.
How to work with end-to-end business processes and model how they can be improved using an Agile approach.
Leadership styles and blockers for effective leadership team formation including coaching and advising skills to improve leadership relationships and effectiveness.
A variety of approaches to sustaining a healthy team culture and the common pitfalls that could emerge from their misuse.
How to communicate with leaders and demonstrate how the organization's culture supports or inhibits Agile adoption.




AGENDA
Team Emotional Intelligence
Complexity and systems thinking – going beyond Cynefin
Organizational culture and structure
Engaging leadership in conversation about culture
Executive coaching, mentoring, facilitating for leadership development
Executive teams
Enterprise Agility
Business agility
Principles and patterns for organization design
Lean
Process and Process improvement
Agile frameworks for scaling
Measuring performance and governance
Technical craftsmanship
Sustainability in health of an agile enterprise
WHY ATTEND?
stand out from the crowd with ICAgile's advanced Certified Professional-Agility in the Enterprise certification
acquire advanced structural, process, cultural and leadership knowledge
help organizations make the changes needed in order for it to be more responsive and more value-driven
demonstrate your capability and skillset against the learning objectives set out in ICAgile's most advanced track, Enterprise Agile Coaching
this course is based on proven and practical techniques, our experience of running agile adoptions, and the work of those who have trained and spoken at AWA events

WHO SHOULD ATTEND:
Scrum Masters, Agile Coaches, Agile Consultants, Change management professionals, Organisational Design professionals, Heads of Transformation, Leadership
Anyone who wants to succeed as an Agile Coach.
Anyone who wants to get a deep understanding of Agile transformation
PRE-REQUISITES
You will get more out of this course if you have a basic understanding and experience of team-based coaching such as a Scrum Master role, or you have some management experience across multiple teams but now want to learn about agile at scale.


ACCREDITATION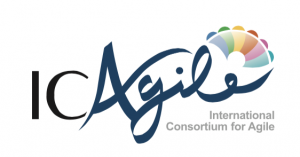 Enterprise Agility Masterclass is accredited by the International Consortium for Agile (ICAgile) as fulfilling all Learning Objectives in the Agility in the Enterprise track. After successful completion of Enterprise Agility Masterclass, you will be eligible for the ICAgile Certified Professional-Agility in the Enterprise (ICP-ENT) certification. This continuing education certification is a key step toward achieving the ICAgile Certified Expert-Enterprise Agile Coaching (ICE-EC) designation the industry's first competence-based certification for Enterprise Agile Coaching. There is an ongoing assessment throughout the class as well as a practical assessment at the end of the course that you will need to pass. As long as the trainers believe you have demonstrated competence and that you have understood the learning objectives and you do not miss more than 1 hour of the course then you will receive the certification. The certification is included in the price of the course. Following the class, you will receive an email from ICAgile with your Certification.
We're endorsed by the Scrum Alliance

By attending this course you will be eligible to earn up to 15 Category C SEU Points.


OUR TRAINERS
Our highly-experienced ICAgile Authorised coach trainers facilitate this course. All our Enterprise Agile Coach trainers are qualified professional coaches and trainers with deep experience in the fields of coaching and enterprise-wide agility.
YOUR CLASS LEADER - ANTOINETTE COETZEE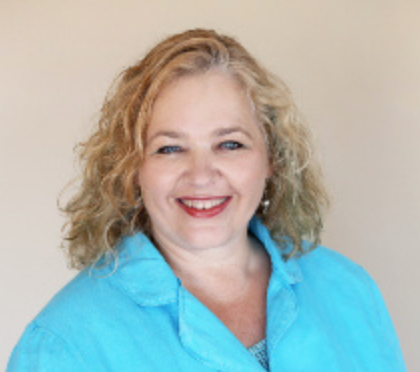 Antoinette was one of the first people in South Africa to start using Agile in 1996. Coming from a technical background Antoinette had for many years worked as a team member in Agile vendor teams across the world. At the heart of what Antoinette does is the desire to develop people, be that as individuals, as members of teams, or as leaders. Agile and Lean bring about major shifts in the way people view work. She loves supporting teams and organizations through that difficult change to watch them flourish on the other side. Antoinette is a professional coach, trainer, and facilitator specializing in change management and enterprise transformation.


Speak to the training organizers
To speak to the organizers of this course for further details:
Email: training@adventureswithagile.com
Call:

+44 (0) 203 3691125