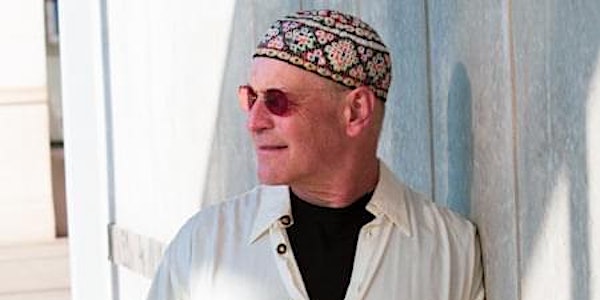 Entering Yom Kippur, RebbeSoul Garden Concert in Los Angeles
Entering Yom Kippur; RebbeSoul Garden Concert streaming and live
About this event
Please note the date is changed from September 12th to the 14th...
This garden concert is on Tuesday evening, September 14th, just before Yom Kippur. 🎶 It is the time of T'shuva (turning) - fixing oneself, empowered by the reflections and commitments of Rosh Hashana and about to enter the atonement time of Yom Kippur. The address and online link will be provided upon purchase of tickets. This is a Duvin Pop-Up concert and will be a very special, musical event! 🎸 🎶
We want everyone to be healthy and safe and therefor, please keep your social distance and wear masks where appropriate.
RebbeSoul has been featured on CNN International and on the cover of Billboard Magazine as the quintessential and original producer of Jewish Roots and World music. His sound? "World Fusion stemming from the Jewish Diaspora, a mix of ancient and modern, and a blend of East and West." - Billboard Magazine.
RebbeSoul's groundbreaking 1995 album, "Fringe Of Blue," has become one of the most popular, Jewish music albums of all time. His "Change The World With A Sound" album was #1 on college radio's CMJ World Music charts.
You can hear RebbeSoul on Spotify, Apple Music, Pandora, YouTube, and all major music sites.