Description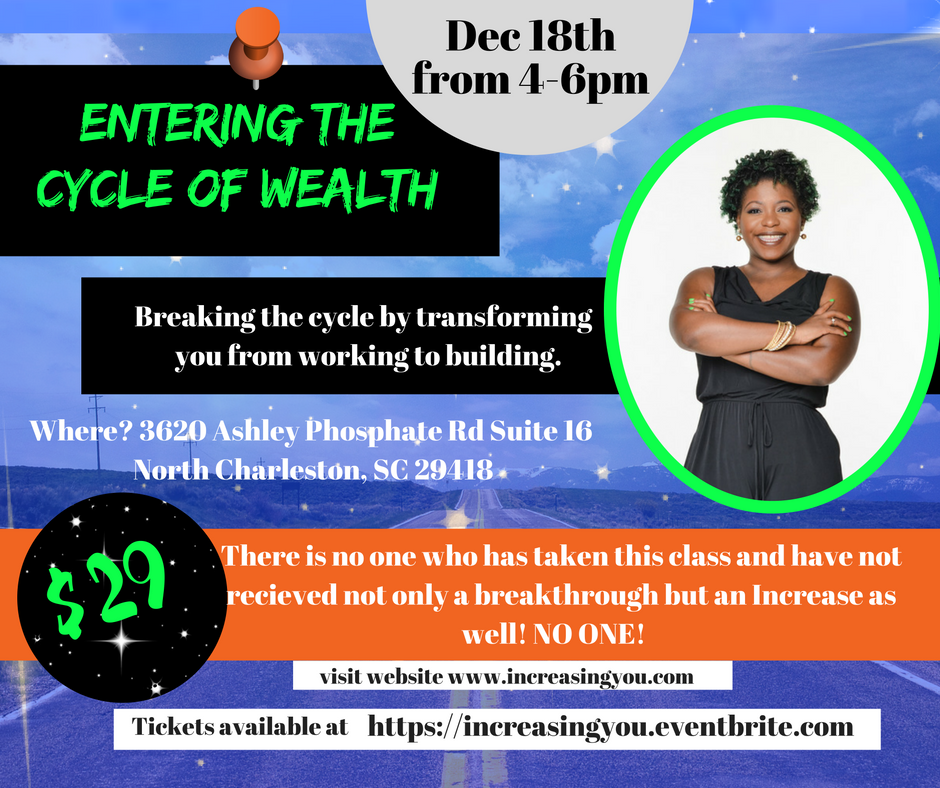 Entering the cycle of wealth is the soultion to get you unstuck while stepping into your overflow of wealth and self love. This class is in high demand, there is absolutely no one who has left entering the cycle of wealth with out recieving an increase... The mission of the class is to overcome generational poverty and dominate in generational wealth by transforming you from working to building.
Learn the new way about your wealth that actually WORKS!!!
Make your investment today for less than a pedicure this class will not only impact your life it will impact your babies life as well which is the soultion to breaking the cycle. It's time to get what you deseve and break the cycle of surving to thriving.
Let's Build