Ensuring Your Community's Emergency Preparedness
When and where
Location
St. Lukes - Roosevelt Hospital 1000 10th Avenue Conference Room B, 2nd Fl New York, NY 10019
Refund Policy
Contact the organizer to request a refund.
Description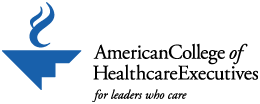 Attend this event and receive 1.5 Face-to-Face (ACHE Category I) Credit!
In the best of circumstances, healthcare organizations operate in a complex environment. This can be exacerbated when a community faces a local disaster, either man-made or natural, that thrusts the healthcare system to the forefront of response and makes it the focus of recovery efforts. It is critical that the local healthcare community be actively engaged in the development of comprehensive emergency preparedness plans to ensure that local organizations communicate and coordinate their mutual support in service to the community.The purpose of this educational program is to help participants explore this concept and attempt to address:
What are our local emergency risks?
What challenges do we face locally as we prepare for an emergency?
Are plans in place to cover situations in which the healthcare system is a target or impacted by a disaster and unable to operate?
Are all the necessary players contributing to the development of the local plan?
As an organization looks internally at its own plan, what key components should be evaluated?
Looking externally, what are the key drivers in assessing the comprehensiveness of a local preparedness plan?
How does our community compare to other similar communities in terms of having a comprehensive plan? What are our strengths and weaknesses?
Communication in general is often compromised in a disaster. How can organizations best prepare to address communication between responders as well as assist members of the community?
What more could local healthcare organizations be doing to collaborate prior to and in the event of a disaster?
FEATURED MODERATOR: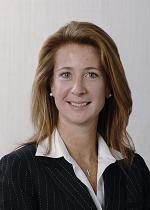 Alison Burke, JD
Vice President, Regulatory and Professional Affairs Greater New York Hospital Association
Alison Burke joined GNYHA in 2003. She is responsible for behavioral health care issues, including mental health and substance abuse matters, emergency medical response and pre-hospital care issues, as well as a variety of environmental issues affecting health care providers on local, state, and Federal levels. Ms. Burke plays an essential role on GNYHA's emergency preparedness team, which helps members prepare for and respond to emergencies and disasters. Prior to joining GNYHA, Ms. Burke worked for Saint Vincent Catholic Medical Centers in its behavioral health care services line. Ms. Burke earned her JD from Pace University School of Law and her BS from the College of New Rochelle.
FEATURED PANELISTS: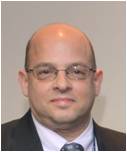 Walter M. Kowalczyk
Director, Continuum Health Partners Emergency Management
Walter Kowalczyk has over 30 years of experience in public safety encompassing medical response; emergency management; continuity of operations; health and medical programmatic strategic planning and administration in health and medical field. Walter received his Master of Public Administration from Long Island University, CW Post Campus in 2000, and his Bachelor of Science, Organizational Management from Nyack College in 1997.
Mr. Kowalczyk is presently the Director of Corporate Emergency Management for Continuum Health Partners (CHP) in New York City.
Mr. Kowalczyk is a credentialed and seasoned Subject Matter Expert, possessing extensive experience in planning for, and managing all hazards emergency preparedness programs; mass casualty incidents; health and hospital preparedness; as well as continuity and recovery programs. His portfolio includes Hospital Administration, EMS, fire, and public sector emergency management.
In September of 2004, Mr. Kowalczyk held the position of Assistant Director of Emergency Management for Medisys Health Network.
Walter spent more than a quarter of a century, initially, with the New York City Emergency Medical Service (NYCEMS), under the auspices of the Health and Hospitals Corporation. In 1996, NYCEMS merged with the Fire Department of New York (FDNY-EMS). He held a number of executive level positions including Assistant Chief, Borough Commander, and Citywide Chief. During his tenure with NYCEMS/FDNY, he assisted in the development and implementation of many operational response plans, including responses to chemical and bio-logical incidents, as well as serving as the on-scene EMS Commander for some of the most complex incidents in recent history including several aviation crashes, train crashes/derailments, and civil disturbances. Chief Kowalczyk is a fortunate survivor of the September 11, 2001 collapse of the World Trade Center, where he served as the Medical Branch Director for the first two operational periods. In his tenure with FDNY he developed the skills to lead people. Chief Kowalczyk's leadership philosophy and command vision is to lead by example while clearly articulating a concise and consistent vision that embodies the mission, objectives, expectations and progress of the organization.
Walter has also been an active firefighter in his community with the Williston Park Fire Department since 1996.
His excellent verbal communication skills and leadership have allowed him to serve as a speaker to various audiences from a domestic to an international forum. His speaking engagements covered numerous emergency management/homeland security topics.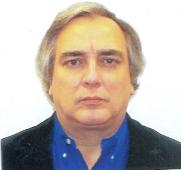 Joseph Quinones, JD
Senior Assistant Vice President of Contracting and Supply Chain, New York City Health and Hospital Corporation
Joseph Quinones, JD serves as the Senior Assistant Vice President of Contract Administration and Control and oversees the NYC Health and Hospitals Corporation Supply Chain. He served in the General Counsel Office for 13 years and has been in the Office of Operations for the last 10 years. HHC is a $7 billion integrated healthcare delivery system, and is the largest municipal healthcare organization in the country. HHC serves 1.3 million New Yorkers every year and more than 450,000 are uninsured. HHC provides medical, mental health and substance abuse services through its 11 acute care hospitals, four skilled nursing facilities, six large diagnostic and treatment centers and more than 80 community based clinics.
He has personally led and successfully implemented multiple major transformation and savings initiatives including restructuring how HHC delivers inpatient food and manages Dietary Operations, Laundry Operation, Environmental Services, Plant Maintenance, Nurse Agency Staffing, Waste Management, Pharmaceutical and Medical/Surgical prime vendor distribution. His work has led to over $100M in savings for his organization, helping HHC overcome continuous operating budget deficits.
His latest work has been leading a true "Supply Chain Construction", personally working with all of the leaders and stakeholders in HHC to help fundamentally change how products are requisitioned, approved, purchased and then analyzed for best price. Through his work and leadership, he and his team have been awarded the "Most Innovative Provider" GHXcellence Award for 2011. The HHC GHX Project was also recognized by Supply Demand Chain Executive as one of the top 100 Supply Chain projects in the United States.
Mr. Quinones earned a bachelor's degree in Economics from Seton Hall University where he was awarded the Department of Economics Academic Achievement Award. He received his Juris Doctorate Degree from the NYC University Law School.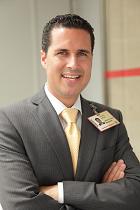 Jeffrey S. Bokser
Vice President Safety, Security & Emergency Services, NewYork-Presbyterian Hospital
Jeffrey Bokser, MHA, is Vice President for Safety, Security, and Emergency Services at NewYork-Presbyterian Hospital, the nation's largest not-for-profit, non-sectarian hospital, with more than 19,000 employees. In this role, he is responsible for directing day-to-day operations for the hospital's Security, Safety, Emergency Medical Services and Emergency Management over five campuses. This includes leading the hospital's Environment of Care Program and directing its response to internal and external disasters.
Mr. Bokser joined NewYork-Presbyterian Hospital in 2000 as an administrative resident in the Operations Division. He has held various operations management positions with increasing levels of responsibility at the hospital's NewYork-Presbyterian/Weill Cornell campus, serving as Operations Analyst, Director of Business Administration, Director of Clinical Services, and Corporate Director of Security, Safety, and Emergency Management. He also completed NewYork-Presbyterian's Black Belt-Six Sigma program and spent significant time in the Quality and Patient Safety Division, planning and implementing performance improvement projects across the hospital.
Mr. Bokser earned his bachelor's degree in public health and certificate in business from Indiana University and his master's degree in healthcare administration from the Sloan Program at Cornell University. He is a certified emergency incident commander and has authored several articles and a book chapter on evidence based Emergency Management.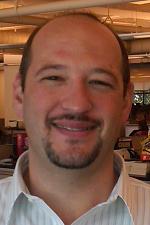 Mordy Goldfeder EMT-P, MPA
Senior Health & Medical Planner, NYC Office of Emergency Management
Mordy Goldfeder is the Senior Health and Medical Planner at the New York City Office of Emergency Management (NYC OEM), and responsible for the ongoing development of the health and medical components to citywide response plans. During Hurricane Irene, he established and directed the operations at the Healthcare Evacuation Center (HEC), where they coordinated the movement of over 9,000 vulnerable people from hospitals, nursing homes, and adult care facilities pre-storm. During Sandy he opened and co-directed the HEC to coordinate the post-storm evacuation of over 6,000 vulnerable people from hospitals, nursing homes, and adult care facilities that were heavily damaged by the storm.
Before coming to NYC OEM Mordy worked for the NYC Fire Department. During his nineteen year tenure Mordy worked in many different capacities starting as Paramedic, an Instructor in the EMS Academy and later becoming a Lieutenant where he lead the response to many incidents including 2006 Steam Pipe Explosion and the 2008 Crane Collapse, in addition he was assigned to the FDNY Communications center where he was certified as a Communications Specialist. Prior to his work in the FDNY he was a volunteer for the American Red Cross where he taught CPR, first aid, and was a disaster relief worker and was recognized by then Mayor David Dinkins for his efforts in running a shelter for displaced families during the floods of the 1993 Nor'easter. Additionally, he is an active first response paramedic for a volunteer ambulance service on Long Island. Mordy holds a BA in Fire & Emergency Management as well as a Master's in Public Administration (MPA) in Investigation and Operational Inspection from John Jay College of Criminal Justice. He is a frequent guest speaker at his alma-mater and has been part of several nationally recognized conferences relating to emergency management specific to healthcare issues.
_________________________________________________________________
There will be limited seating for this event, register early to reserve your spot.
This and all our programs and events are made possible by the generosity of our 2012-2013 HLNY Corporate Sponsors who are ardent supporters of the healthcare executive profession.
Platinum Sponsors:
Gold Sponsors:
Silver Sponsors: