Ensemble ARI with Soprano Candace Y. Johnson IN PERSON OR LIVE-STREAMED
Timeless classics and new works by female composers, imbued with cultural richness
About this event
"Ari" is a Korean word with multiple meanings: big river, wisdom and beauty. Ensemble Ari is a group of Korean American musicians in the Bay Area who wants to share this quality with the community.
Ensemble ARI's mission is to bridge Korea and other communities through western instruments while honoring Korean history and culture.
Ensemble ARI will be joined by noted soprano Candace Y. Johnson for this concert.
YOUR SAFETY IS PARAMOUNT TO OUR OFFERING THIS SHOW: Proof of full vaccination is required to attend, and a properly-worn mask is required at all times. Admission will be limited to 50% of capacity. All performers and staff are fully vaccinated.
We guarantee all of our artists a minimum fair wage - thanks to people like YOU!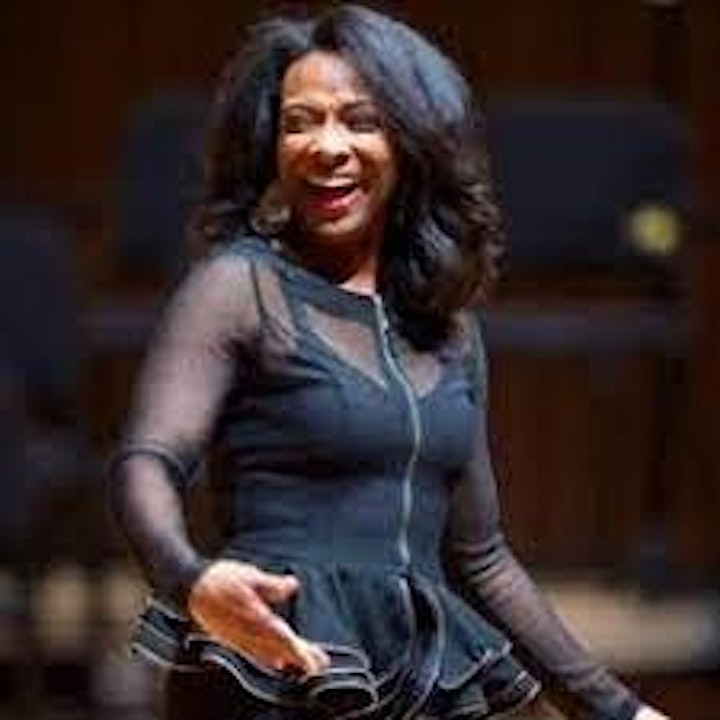 Program
The program celebrates the work of female composers and female composers of color of the19th, 20th, and 21st centuries: Clara Schumann (late 19th century), Florence Price and Margaret Bonds, (20th century) with new works by local composers Jean Ahn and Laurie San Martin.
Artist Profiles
Director/Composer Jean Ahn: Born in Korea, Jean Ahn finished her B.A. and M.M. at Seoul National University and Ph.D. at UC Berkeley. Her creative output includes works ranging from solo instruments to full orchestra, as well as choral, dance and electroacoustic music. She teaches at UC Berkeley and also teaches special-needs student at CHIM Studio. Ms. Ahn's works have been performed by numerous orchestras and ensembles, including Left Coast Chamber Ensemble, Berkeley Symphony, Oakland Symphony, Memphis Symphony, Earplay, and Volti.
Candace Y. Johnson, Soprano: Praised by Opera Wire for her vocal clarity, dramatic presence, and expressive interpretation, soprano Candace Y. Johnson has concertized widely, including guest appearances at Carnegie Hall and The Manhattan Center, and with the Memphis Symphony Orchestra. Johnson is a versatile artist, equally comfortable in opera, musical theater, and jazz. She has performed lead roles in Le Nozze di Figaro, The Medium, Suor Angelica, Fame, and she defined the genre-bending role of Jackie in the world premiere of Howard's End, America with RealOpera, San Francisco (2019).
In the Spring of 2021 at The Marsh Theater, Johnson premiered a solo musical performance series titled The Art Songs of Black Composers, wherein she uniquely integrated vocal performance, theatrical storytelling, and music analysis — all to champion the songs and lives of African American composers past and present. The first installment of this series centers on the song cycle Ventriloquist Acts of God by Adolphus Hailstork. Other composers to be featured in this special series include Undine Smith Moore, Margaret Bonds, and William Grant Still, to name a few.
On the voice faculty at the University of California-Berkeley since 2009, Johnson teaches applied voice classes and a musicology course she designed based on her research and performance of works by African-American composers. Prior to her current appointment, she was awarded a Chancellor's Postdoctoral Fellowship in the music department. Johnson earned her doctorate in voice performance from the University of Michigan, where she studied with the late Shirley Verrett, as well as George Shirley and Willis Patterson.
Pianist Sharon Lee Kim: A San Francisco Bay Area native, Ms. Kim is an active chamber musician, director, vocal coach, and instructor. She is a frequent recitalist and has performed and recorded throughout the nation and internationally. Ms. Kim joined the Saint Mary's College Music Faculty in the fall of 2008. She is the Assistant Director and Accompanist of the internationally award-winning Saint Mary's College Choirs, and the Assistant Director of the Faculty Chamber Sundays Series. Aside from teaching at the college, Sharon is the co-founding member of Duo Camaraderie together with flutist Laura Scarlata, and works at the SF Conservatory of Music, Crowden Music Center, and SF Girls Chorus. Sharon maintains a thriving private studio, teaching piano students and vocal coaching singers. Sharon holds degrees from UC Berkeley (BA) and New England Conservatory (MM and GD). Her primary teachers were Irma Vallecillo, Kayo Iwama, John Greer, Barbara Shearer, and Margret Elson. www.SharonLeeKim.com
Heeguen Song, Violin: A Native of South Korea, Heeguen Song is the associate Concertmaster of the SF Ballet Orchestra. Dr. Song is an active chamber musician and is a member of Beaubliss Quartet and Ensemble Ari. She has performed at Yale Chamber Music Society, Yellowbarn Music Festival, Taos Music Festival, and Banff Chamber Music Residency. Heeguen was invited to play at Osaka City Hall, Daejeon Chamber Music Festival, Beethoven institute at New School and City University of NY. Additionally, Heeguen gave a solo debut recital at Weil Recital Hall at Carnegie Hall and had solo appearances with many orchestras such as SF Ballet Orchestra, Oberlin Orchestra, Rutgers Symphony Orchestra, Ensemble 212, and Camerata Academica de Merida. She was a prize winner at the Henryk Szeryng International Competition, Irving M Klein Competition, and Kingsville International Competition among others. Heeguen studied at Oberlin Conservatory, the Juilliard School, Yale School of music and Rutgers University under the direction of Almita Vamos, Masao Kawasaki, Peter Oundjian, and Arnold Steinhardt. https://www.sfballet.org/artist/heeguen-song/
Sarah Hong, Cello: Acclaimed by music critics as "free, warm and a very expressive" performer, cellist Sarah Hong was born in Seoul, Korea. She began studying cello at the age of six and was selected as most promising young cellist in the nation at the age of 16, with her performance broadcasted nationwide by KBS. She made her New York debut at Carnegie Hall as a winner of Artists International. Ms. Hong studied at the Juilliard School (B.M. & M.M.) and finished her artist certificate in chamber music at the SF Conservatory under the direction of Bonnie Hampton. Ms. Hong lives in Los Altos where she balances a busy career as a soloist, collaborative artist, and teacher. Currently, she is a cellist of Le Due Muse with pianist Makiko Ooka, Ensemble Ari, and San Francisco Cello Quartet. She teaches string orchestra at the King's Academy and cello sections at CYS and KAMSA youth orchestras. She has started the 'Phos (φῶς)' Benefit Concert Series to help support various non-profit organizations serving children all over the world in 2014. (www.cellistsarahhong.com)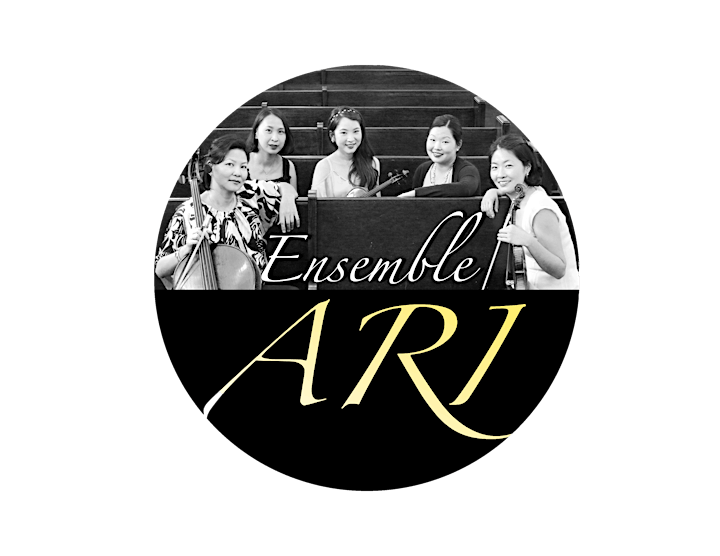 This performance by Ensemble ARI is supported by a generous grant from Overseas Koreans Foundation.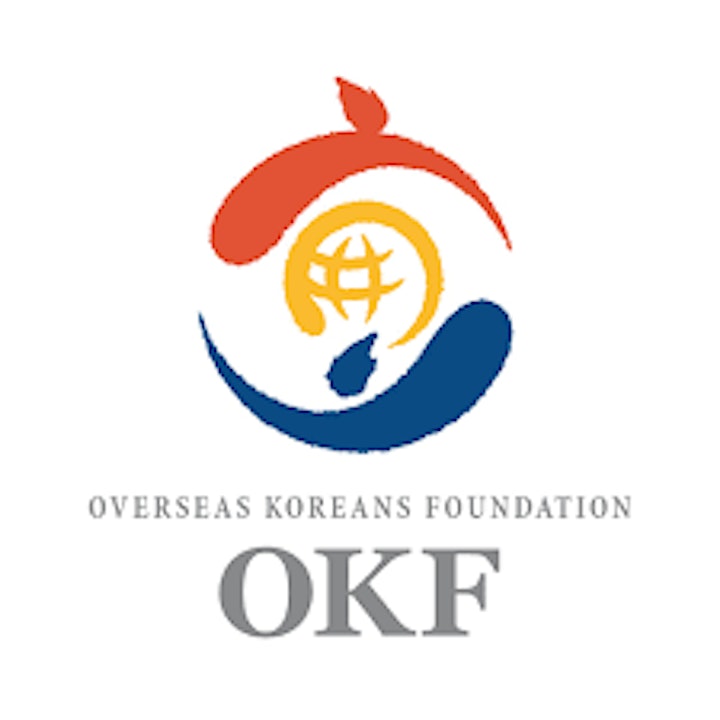 Organizer of Ensemble ARI with Soprano Candace Y. Johnson IN PERSON OR LIVE-STREAMED
At Calliope: East Bay Music & Arts, our mission is building community and promoting social justice through the arts. We are a new, secular non-profit housed at St. Alban's Episcopal Church in Albany, California, where we support and promote teaching, learning and perfoming music, theater and the arts. 
Calliope is a nonprofit, 501(c)(3) organization: Tax ID 84-3430705