Description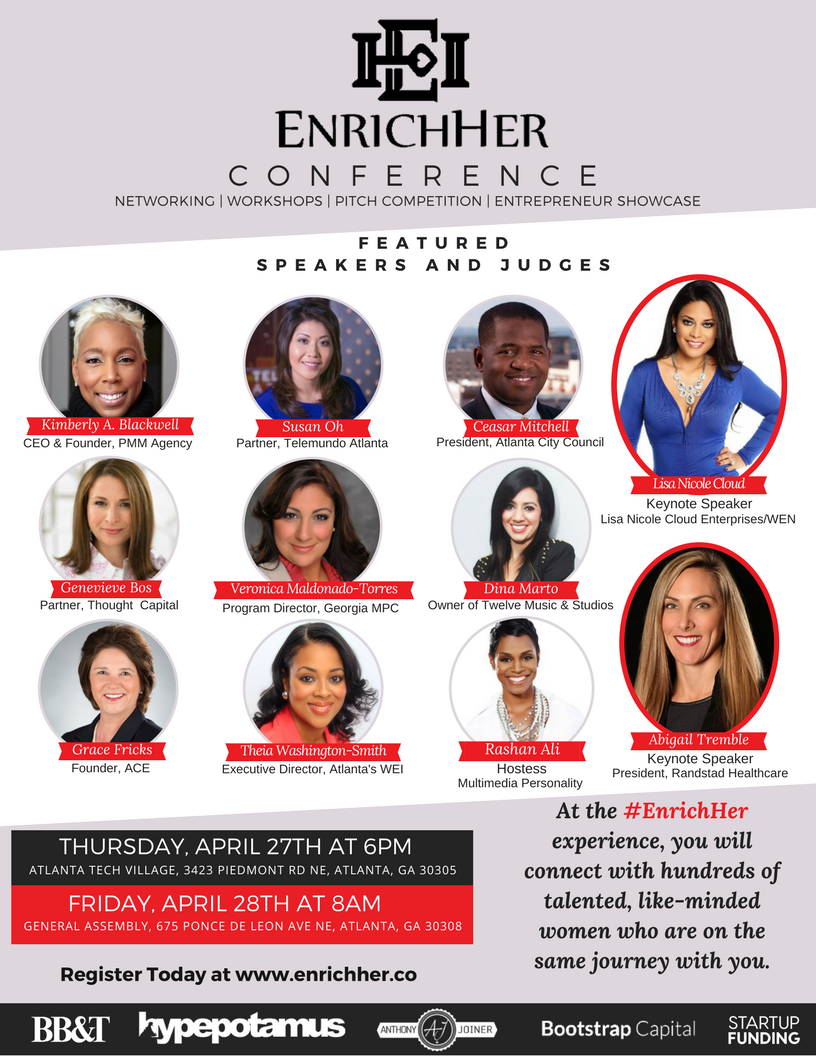 Keynote Speaker, Abigail

Tremble

, President, Randstad Healthcare

Abigail leads Randstad's healthcare staffing practice, leveraging her expertise in positioning organizations for scalable growth to capture marketplace opportunities that exist within the $15B U.S. healthcare staffing market. Most recently, Abigail served as executive vice president of national operations, in charge of more than 500 Randstad US commercial staffing retail and on-site locations. In addition to overseeing sales, recruiting, employee development and business process improvement, she managed business performance of Randstad US' third-largest business zone. Abigail received her bachelor's degree in history from the University of Georgia.
Host, Kim McNair, Kim McNair Productions LLC
For more than 20 years Kim McNair has been bringing men/women together across the Southeast for workshops, summits, and conferences for the purpose of empowering and inspiring them to elevate their personal brands, businesses and organizations. Kim's personal trials and triumphs led to the establishment of the Business Women Empowerment Project, Inc. (B.W.E.P.), a nonprofit organization whose mission is to share access to resources that uplift women professionally and personally. Having developed a network of resources and partnerships her background in the fashion industry, strategic event planning, marketing/public relations places Kim in the unique position to create powerful connections for ALL women.
Experience Leader, Kristy West,

The Second City Works
Kristy West is an Account Director at The Second City Works, the B2B arm of the famous theatre that fosters some of the biggest names in comedy like Tina Fey, Steven Colbert and Steve Carell to name a few. She spent 14 years working in sales and business development in the Atlanta market while also pursuing the study of improvisation as a hobby. Over time, she started to notice her improv training spilling over into her professional life helping her develop critical communication skills that helped her turn the corner professionally.
In 2009 she founded a training company bringing a unique business model to the southeast market taking the art of improvisation into companies teaching communication skills like listening, collaboration, change management, conflict resolution, creativity, storytelling, teamwork and various other soft skills that are critical to building success in work environments.

After many years of working independently, Kristy joined The Second City Works in March of 2017 teaming up with some of the most talented practitioners in the world for showing the business world how to apply improvisation to be better at work. She is based in Atlanta where she runs the Southeast Operations. Her passion for helping companies communicate, collaborate and innovate is unmatched.