Deep Tech European startups pitching to US investment/incubation/acceleration ecosystems (research universities' included)
About this event
Date/Time: February 4, 2022, 8:00 am - 11:00 am PST
Location: ZOOM
ENRICH in the USA is proud to present its Funding Summit post-CES 2022. This virtual event introduced a selection of 20 European and Associated Countries startups to 25+ top judges, including US investors (early-stage VCs, business angels, and equity accelerators) plus a selection of ENRICH in the USA soft landing hubs and ecosystems.
Prizes:
The participants of the ENRICH Funding Summit pitch competition will able to win the following:
→ For the top startup (best scores of all rooms): $1,000 cash prize
→ For the top 12 startups:
- Direct Applications to the ENRICH in the USA soft-landing programs to our different soft-landing sites at top reseach universities around the USA (12 months minimum) - with no interview.
- Special Access to Enterprise Europe Network transatlantic support services.
Agenda:
8:00 am PST - Introduction and Presentations from partners and sponsors, including on US-EU Collaboration on Research, Innovation, Trade and Funding - 2022 status and future
9:00 am PST - The Pitch session starts with a 20 min reverse pitch/presentation from investors and ecosystem experts followed by 20 x 20 min pitches from startups (5 min of pitch and 15 min of Q&A). Setup: Four pitch sessions in 4 Zoom rooms in parallel - run by the 4 ENRICH Hubs.
11:00 am PST: Announcement of Prizes/Awards
All the pitches are rated by the investors.
Startups can pitch for free or at a discounted price but all have to apply on F6S: https://www.f6s.com/funding-summit-post-ces-2022/apply
Price for groups/delegations (including for qualification and training).
"US Market Access and Perfect Pitch+" online training Program. Plus access to a library of pre-recorded classes. Scheduled dates: Thursday, Dec. 30, 2021 and Monday, Jan. 24, 2022, 8:00-11:00 am PST.
For the startups pitching , we strongly suggest this format:
Please follow this format and flow below (and use graphs and charts when appropriate) for your 5 min pitch.
Maximum15 slides in total (20 seconds average per slide) and please rehearse.
Slide #1: Project's / Organization's Name + The idea
Summarize it in one sentence (max 20 words).
Slide #2-3: The Problem
Define the problem (need) being addressed by your project. What are you trying to solve, for whom? The current solutions: Who else is already doing and why there is an opportunity? i.e. benchmarking competition.
Slides #4-5: The Market Opportunity
Define Your Market: What space you are in? Total Market Size (TAM/SAM/SOM), Your niche, and US market potential and trends.
Slides #6-7: Your Solution / Technology
TRL, competitive advantage, 4P positioning, SWOT.
Why you? Founders' bios and achievements.
Slide #8-9-10: Revenue Model
Please describe how you are planning to launch/grow in global markets, and especially in the USA, and generata revenues. Cash Flows and Funding Strategy. Show Metrics and Scalability.
Slide #11-12: Achievements
Show your timeline and milestones to date. Existing Customers and Other Partnerships. $ funding obtained. IP protection.
Slides #13-14: Next steps
In general and for the US market.
Raising capital: Amount, valuation, proposal, etc.
Slides #15: Thank you, Team & Contact info.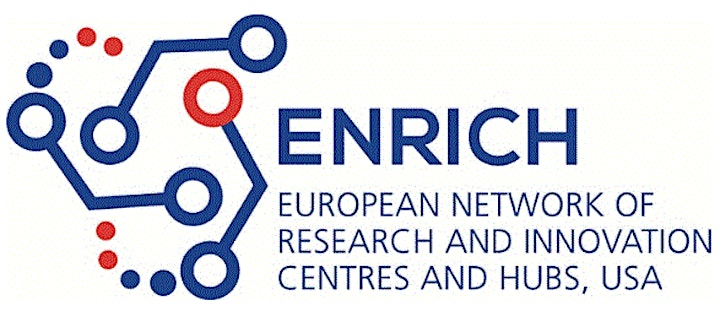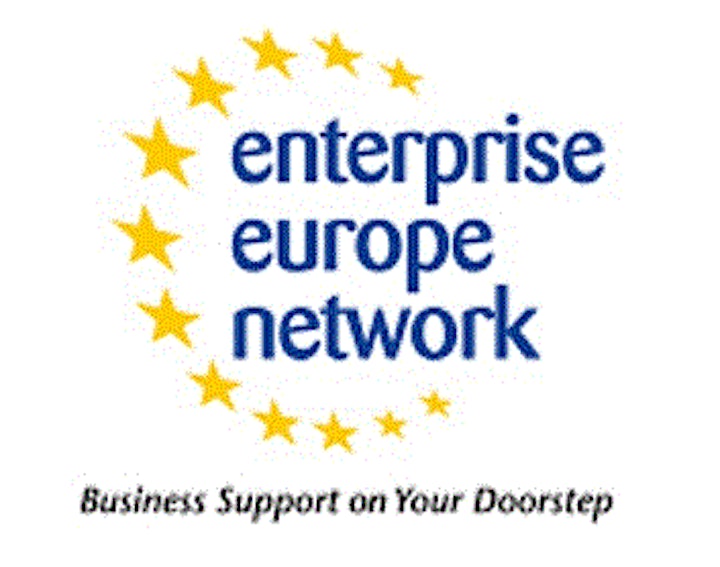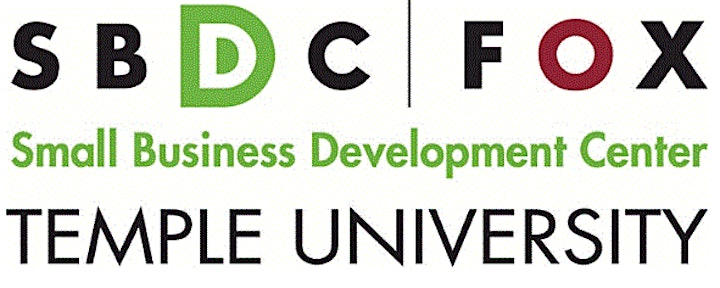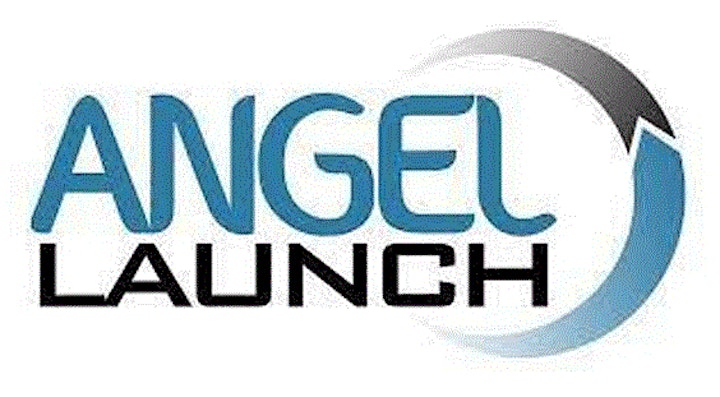 Date and time
Location
Refund policy
Organizer of ENRICH FUNDING SUMMIT Post-CES 2022
ENRICH is the European Network of Research and Innovation Centers and Hubs. Promoted by the European Commission through Horizon 2020, the ENRICH Network currently offers services to connect European research, technology and business organisations with three global front-runner innovation markets: Brazil, China and the USA.

Started in April 2017, ENRICH in the USA is a H2020 funded initiative whose mission to establish a Network of European Research and Innovation Centers and Hubs throughout the United States of America. ENRICH in the USA acts as a central contact point for European research and innovation actors seeking to grow, reinforce collaboration, as well as find commercialization paths across the Atlantic.

The mission of ENRICH in the USA is to provide collaboration and commercialization support services to European researchers and innovators in the USA, while facilitating their access to university centric soft landing ecosystems, including US investors, to maximize their chances of success in the United States.

The ENRICH in the USA initiative is lead in the USA by the European American Enterprise Council (EAEC), based in San Francisco, working in close collaboration with SBDC Temple University, based in Philadelphia.

ENRICH in the USA Ambassadors:

Clusters

Accelerators

Incubators

Research Parks

R&D institutions and labs

Universities

Funding Agencies

Trade Agencies

FDI Agencies

Business Networks

Research and Innovation Networks

University Associations

Trade Associations

Chambers of Commerce

The ENRICH in the USA Network includes the following entities:

One "Coordination Node" in Europe (represented by ENRICH Global)

One "Coordination Node" in the US (represented by EAEC)

Three physical ENRICH in the USA Centres:

San Francisco Centre (managed by EAEC)

Boston Centre (managed by EAEC)

Washington, DC Centre (managed by NCURA)

Seven Landing Hubs across the US, and plans to expand the ENRICH in the USA Network beyond these first seven Hubs, over four years.

The ENRICH in the USA Network is built on local US experience and strong existing ties between the EU and US, while providing new researcher- and entrepreneur-serving capabilities which address the resource gaps necessary to enable access for all EU Member States and Associated Countries, as well as every state in the US.

A variety of services have been proposed for researchers and entrepreneurs engaged by the Network during the pilot phase, then the Centers' pilot activities have been evaluated to inevitably retain the initiative's most successful components to ensure a sustainable plan for ENRICH in the USA in the future.

Piloted services targeted various, commercially viable technology maturity levels, both research-oriented and market-oriented and included research connection symposia, business matchmaking opportunities, working visits, immersion weeks, innovation tours to US organisations to explore technology/product partnerships and/or business development middle/long term opportunities, pitching to potential investors, entrepreneurial bootcamps, workspace access, mentorship/advisory, hands-on (pre-acceleration) enrichment programs, and more.

As the ENRICH in the USA initiative is highly competitive to best serve the strongest researchers and entrepreneurs, all services (free or not) must be applied for through an open and transparent selective mechanism.

An initial group of 60 "Supporting Organizations" in the EU and USA have proposed to support ENRICH in the USA and ENRICH in the USA, with more expected in the future.

ENRICH in the USA Consortium:

Coordinator: GAC Group (GAC), France

Partners:

> German Aerospace Center (DLR), Germany

> European Business and Innovation Centre Network (EBN), Brussels - Partner in Phase 1 (2017-2020)

> International Business Innovation Association (InBIA), USA - Partner in Phase 1 (2017-2020)

> European American Enterprise Council (EAEC), USA

> INTRASOFT International (INTRA), Luxembourg - Partner in Phase 1 (2017-2020)

> Sociedade Portuguesa de Inovação (SPI), Portugal

> Regional Centre for Information and Scientific Development (RCISD), Hungary

> National Council of University Research Administrators (NCURA), USA