Description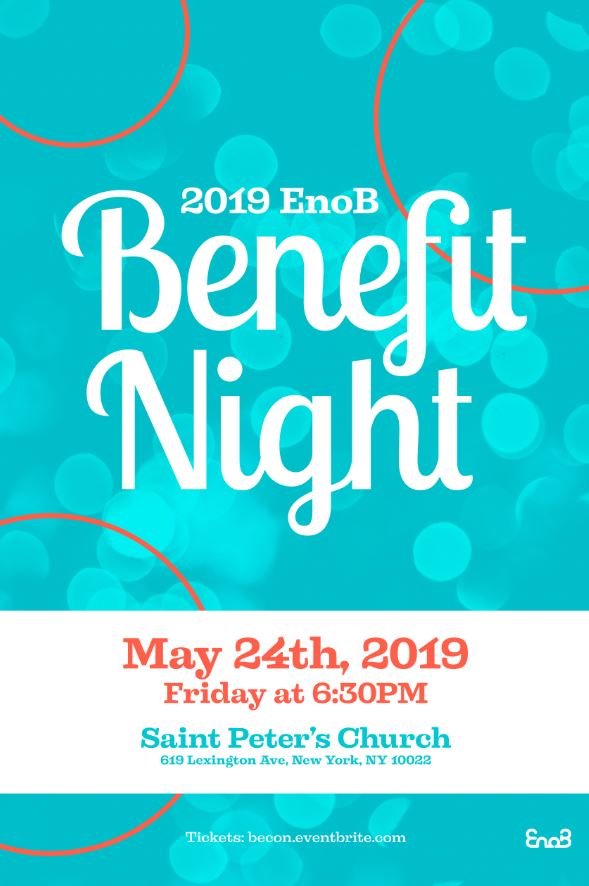 ---


Benefit Night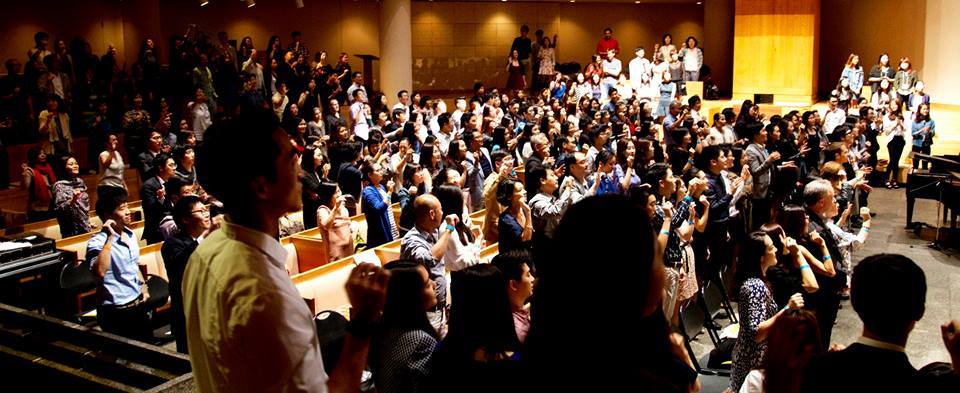 Benefit Night is an annual fundraising event hosted by EnoB, a non-profit music outreach organization that serves hospitalized and disabled children, as well as senior citizens through the joy and the healing power of music. Through Benefit Night, EnoB aims to raise funds to better serve the children and seniors, and to express our gratitude for all of our VIP EnoBians for their warmest support and encouragement. Please come and join us in Spreading Happiness!
---
Congratulatory Remarks
Ambassador Hyo-Sung Park
Consul General of the Republic of Korea in New York


Ambassador Hyo-Sung Park began his post as the Consul General of the Republic of Korea in New York on December 30, 2017. Prior to his appointment, he served as the Ambassador to Romania from 2014 to 2015 and as an Ambassador and Deputy Permanent Representative at the Korean Mission in Geneva, Switzerland from 2010 to 2014.
Ambassador Park also has worked extensively in areas of trade and FTA negotiations. He served as the Director General for FTA Negotiations from 2007 to 2009 and as an advisor to the Trade Minister in 2007. Along this line, he has served as the Director of European Trade Division, as well as in the North American Trade Division, from 2001 to 2002 and 2002 to 2003, respectively. From 1995 to 1997, he worked as Deputy Director at the North American Trade Division.
Since joining the Ministry of Foreign Affairs in 1981, his overseas posts include Embassies in Prague, Czech Republic (2003 to 2004), Washington, DC, United States (1998 to 2001), Kingston, Jamaica (1993 to 1995), and Consulate General in Toronto, Canada (1990 to 1993).
As regards his academic activities, he was a Senior Fellow at the Mossavar-Rahmani Center for Business and Government (M-RCBG) at the Harvard Kennedy School from 2009 to 2010, during which he presented his paper, "Korea-US Economic Relations: Challenges and Opportunities for a Strategic Economic Partnership in the 21st Century and Beyond." In 2016, he returned to M-RCBG as an Associate to publish his working paper, "China's RMB Internationalization Strategy: Its Rationales, State of Play, Prospects and Implications." He received his dual master's degree in International Relations and Government Administration from the University of Pennsylvania in 1988 and his bachelor's in Politics and Diplomacy from Hankuk University of Foreign Studies in 1981.
Ambassador Park is married with one daughter.
---
Musicians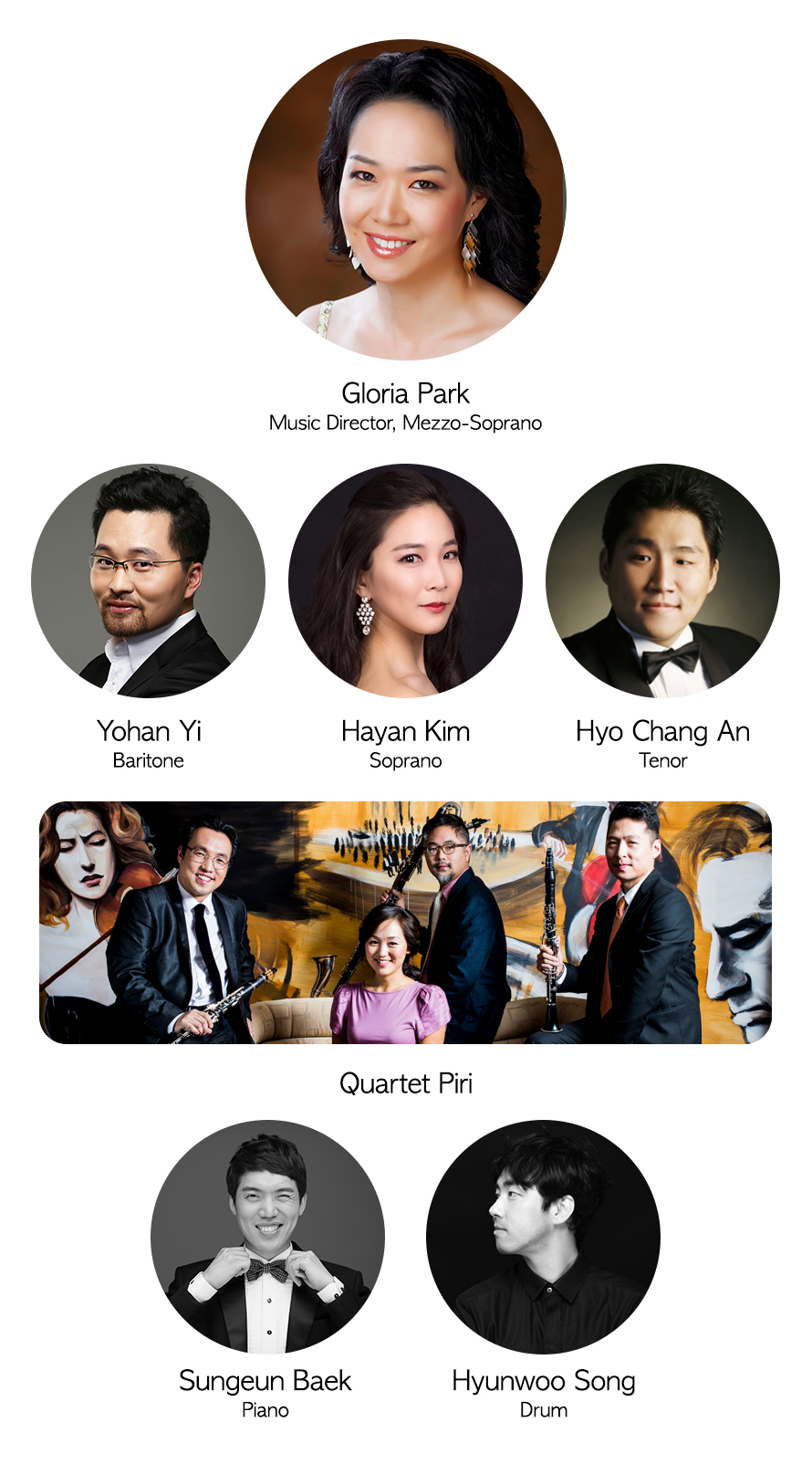 ---

Gloria Yong Kyung Park (Music Director, Mezzo-Soprano)

Gloria Yong Kyung Park, mezzo-soprano, has become known not only for her versatility as a singer but also for her strong stage presence and vivid portrayal of characters in opera, oratorio and on the concert stage. The New York Times quoted her as "a scene stealer" for her performance as Cherubino in Le Nozze di Figaro. Ms. Park has performed at numerous concerts which include: New American Opera Previews by WQXR, The Orion String Quartet Concert as a guest singer, Trinity Wall Street Schumann Festival as a soloist, and VOX '06 and '07 under New York City Opera. Her past significant operatic performances include: Hansel and Gretel(Hansel), The Tragedy of Carmen(Carmen), Le Nozze di Figaro(Cherubino), Cosi fan Tutte(Dorabella), The Turn of the Screw(Miss Jessel), The Theory of Everything(Bertie), My Mother's Mother(Mother), and Four Nights of Dream(Voice, Woman). Since her debut as a soloist for Messiah at the Lincoln Center, she has been a frequent performer in the repertoire of various oratorios. Ms. Park was a winner of the David Adams Art Song Competition and a recipient of Michael Sisca Opera Award. In 2015, Ms. Park received her doctoral degree from Stony Brook University, NY and now she actively performs in the United States and Canada. After she finished her DMA studies, she made her debut in New Zealand (Messiah) and Japan (opera). Now she resides in NYC and performs and teaches actively.


Yohan Yi (Baritone)
Baritone Yohan Yi is born in Pohang, South Korea. He is Full-time Chorister at The Metropolitan Opera since 2014-15 season and Mr.Yi has been singing solo in La Boheme, Carmen and Roberto Devereux at the Metropolitan Opera. He is an alumnus of the Domingo-Thornton Young Artist Program of LA Opera 2009-11 season. Yohan is been singing many other opera companies which are Noye's Floode, Tosca and La Forza del Destino with LA Opera, Cincinnati May Festival and Ravinia Festival. And Mr. Yi also had concerts with numerous Orchestras such as Chicago Symphony Orchestra, Northwest Indiana Symphony and LA Opera Orchestra. He also sang at the 'Opera Highlights and Zarauela' concert conducted by Plácido Domingo.
Yohan Yi is one of the winner of Opera Index vocal competition, Licia Albanese-Puccini competition, Connecticut Opera Guild voice competition, Loren L. Zachary National Vocal Competition, Pasadena opera guild competition, and Heida Hermanns Voice Competition.


Hayan Kim (Soprano)
Hayan Kim, a soprano who is a native of South Korea, graduated with her Professional Studies and master's degree from the Manhattan School of Music and obtained bachelor's degree from the Korea National University of Arts and graduated from the Seoul Arts High School. Ms.Kim is a recipient of the IAB scholarship from her graduate career and has received a full scholarship for her undergraduate career.
She is recently engaged in Santa Fe Opera and will be an Apprentice Artist and covered Despina from Cosi fan tutte and Jano from Jenufa this summer in 2019. Previous credit includes Rigoletto(Gilda) with Garden State Opera, La Clemenza di Tito(Servilia) conducted by Jane Glover and George Manahan, Hadrian(Sabina), From my mother's mother(Soo-yeon), L'Elisir d'Amore(Adina), Die Entführung aus dem Serail(Konstanze), Hansel and Gretel(Dew Fairy), La Bohème(Musetta), Die Fledermaus(Rosalinde), Così fan tutte(Despina) with the Aspen Music Festival, Korea National University of Arts and Manhattan School of Music and etc. She was the Soprano soloist in Haydn's Di Schöpfung(Gabriel) and Harmoniemesse and Händel's Messiah.
Ms.Kim was recently chosen as the finalist for the Concurso de Canto Tenor Viñas and the Metropolitan Opera National Council Eastern Region and Marcella Sembrich International Voice Competition. Ms.Kim has received awards and recognition from the Opera Index Competition, Berliner International Music Competition, East Coast International Competition, Verismo Competition and also been awarded the AOC Fellowship, in honor of Renée Fleming in Aspen Music Festival.


Hyo Chang An (Tenor)
Hyo Chang An, a native of Korea, has currently earned a Master's degree in classical voice at Manhattan School of Music. In Korea, he has earned a BA in vocal performance from Yonsei University as well as served as a soloist from Korea Navy Band. He was invited to the United States to work with Peter Mark and Joseph Walsh as invited as a cover for the Virginia Opera in the 2011-12 season. He has performed as Ferrando in Mozart's Cosi Fan Tutte, Tamino in Mozart's The Magic Flute, Alfred in Die Fledermause, the Jaquino in Fidelio, Rodolfo in La Boheme, and Rinuccio in Puccini's Gianni Schicchi. He has received various awards from the National Association of Teachers of Singing and the Annapolis Opera Vocal Competition. He has sung for Richard Bonynge and sung as Rinuccio cover in G. Puccini's Gianni Schicchi at the Martina Arroyo Foundation Program in 2015 and 2017 season.


Quartet Piri
Quartet Piri is an innovative and versatile clarinet quartet, which was founded in 2012 by four very active Korean clarinetists in the New York and New Jersey Metropolitan area. Since then they have played more than 50 concerts in numerous venues in and out of New York City such as Merkin Concert Hall, Schnide Hall in Princeton University, Lefrak Concert Hall in Queens College, and NV Hall. Being recognized for the power and excitement of their unique and dynamic performances, their repertoire spans classical (transcriptions and newly written works), pop, jazz, tango, gospel, Korean pop, and traditional music,
Quartet Piri's performance in the International Clarinet Association's SummerFest 2018 in Ostend, Belgium was a great success, and in the summer of 2017, Quartet Piri was invited to perform in the 22nd Jeju International Wind Ensemble Festival in Korea, playing a leading role in their chamber music concert series. And they also gave special Valentine's Day concerts in Chicago as part of one the most prestigious chamber music series in Korea, "The House Concert". Quartet Piri also performed the world premiere of Elgar's Introduction and Allegro originally written for string quartet and a unique jazzy rendition of Londonderry Air as a solo ensemble with the Atempo Chamber Ensemble in Hackensack, New Jersey.
Mr. Hana Kim, the leader of Piri performs and teaches extensively throughout the U.S., Europe, Japan, China, and Korea and our bass clarinetist Mr. Seungho Choi is a renowned teacher and also the leader and conductor of the Traumerei Ensemble. Mr. Geon Park who is pursuing his DMA degree at Rutgers University has been praised for his sensitive and passionate style of playing and Ms. Hyun Joo Kang who graduated from Yale School of Music is the former Assistant Principal of the Korean Symphony Orchestra, one of the leading orchestras in Korea.


Sungeun Baek (Piano)
Sungeun Baek, a pianist/composer, is based in NYC/NJ. He holds a Master of Music from New York University and a Bachelor of Music from Berklee College of Music and Kyung-Hee University. He is currently extending his career from classic to contemporary.


Hyunwoo Song (Drum)
Hyunwoo Song is a Korean/American drummer, Ableton/protool operator, and percussionist. He attended to CCNY in Jazz studies, is pursuing his Master's degree at New York University jazz studies. He has numerous performing experience in POP, R&B, JAZZ, MUSICAL, ELECTRONIC, CLASSICAL MUSIC and many various genres of music. Mr. Song currently working at New York City Center as Protool/Ableton-live Operator and Drummer
---
Reception Food (Hor d'oeuvres & Wine)
Jae Eun Jung (Sous-Chef, Cafe Boulud)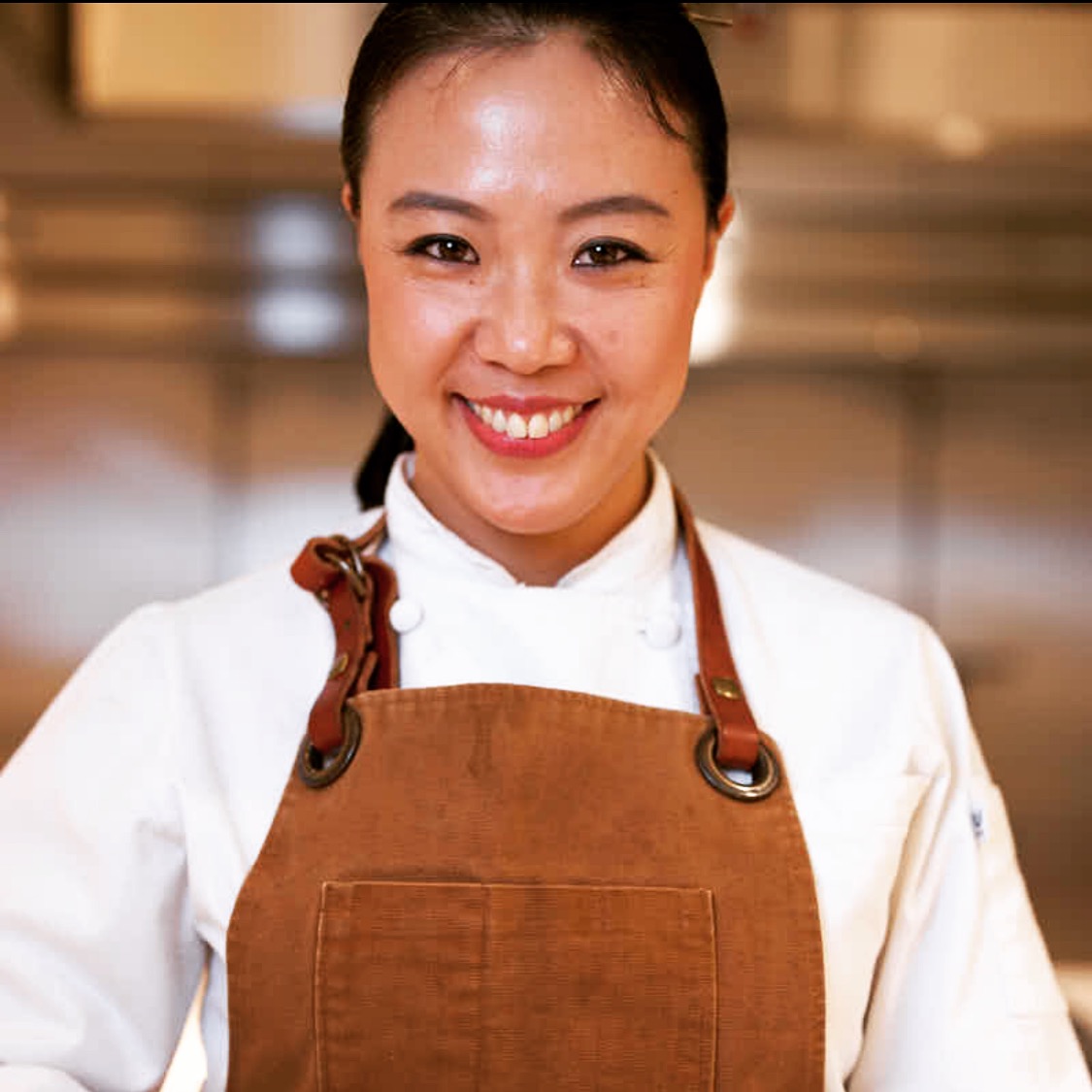 Formerly worked at Le Bernardin (https://www.le-bernardin.com/), The NoMad Hotel (https://www.thenomadhotel.com/), Oceana Restaurant, Dinner Lab, Besh Restaurant Group., Etc.
CBS News March 31, 2018
https://www.cbs.com/shows/cbs_this_morning/video/r09_ZnuEz1mF5Lfe19sszHvDc6VeSn_G/story-course-dinner-theater-series-tells-the-stories-of-immigrant-chefs/
Bon Appétit Feb 5, 2018
https://www.bonappetit.com/story/story-course-dinner-series-nyc
The New York Times August 30, 2014, Featuring Dinner Lab's 2-year anniversary dinner event
http://www.nytimes.com/2014/08/31/business/dinner-lab-brings-the-wisdom-of-crowds-to-haute-cuisine.html?_r=0
---
Location
The Saint Peter's Church

619 Lexington Ave
New York, NY 10022
(54th Street Between Lexington Avenue & 3rd Avenue)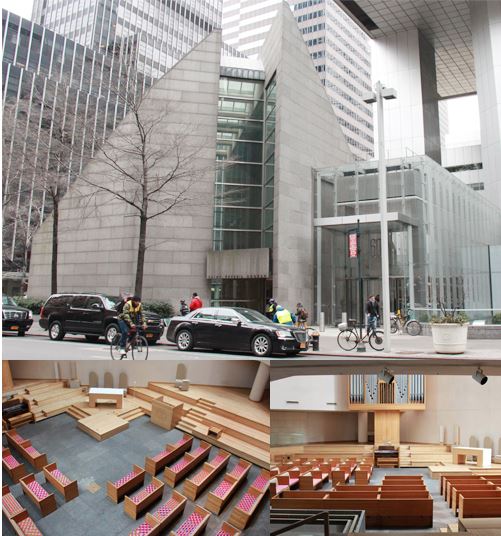 ---
Parking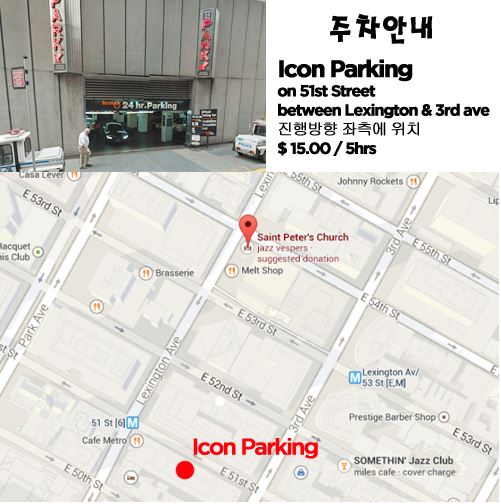 Please park on Icon Parking which located South Side on East 51st Street between Lexington Avenue & 3rd Avenue.
자가용으로 오시는 분들은 51번가 (렉싱턴 에비뉴와 3rd 에비뉴 사이, 진행방향 좌측)에 위치한 Icon Parking에 주차하실 수 있습니다.
---


Schedule
6:30-7:30pm - Reception with Hors d'oeuvre & Wine
7:30pm-8:30pm - Benefit Concert

---


Dress Code
Cocktail / Smart Casual
---
EnoB? Innovative Bridge!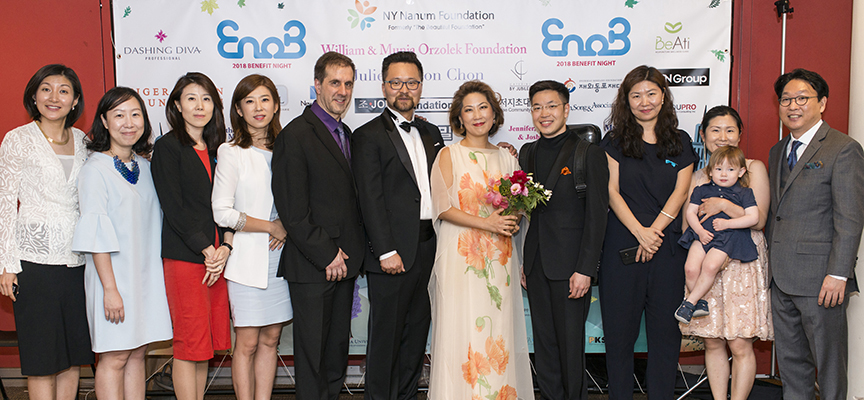 EnoB는 장애를 가진 어린이들을 위한 콘서트를 시작으로 병원, 널싱홈, 홈리스쉘터, 다문화 가정센터 등 문화 사회적으로 소외되고 위로가 필요한 분들께 찾아가는 음악회로 12년째 함께 하고 있습니다. 음악회뿐만 아니라, 다양한 에듀케이션 프로그램들을 주최함으로서 배움의 기회도 드리고 있습니다. 문화복지비영리 EnoB는 현재 뉴욕, 서울, 그리고 중국에서 많은 사람들을 위해 노력하고 있습니다.

---
Contact Us
Facebook.com/innovativebridge
www.enob.org
Tel: 212.239.4438
Email : enobinc@gmail.com