EnoB BENEFIT Night, Spring 2016

Saturday, April 30, 2016 from 5:30 PM to 9:00 PM (EDT)
Event Details
Benefit Night 

Benefit Night is a semi-annual fundraising event hosted by EnoB, a non-profit music outreach organization that serves hospitalized and disabled children, as well as senior citizens through the joy and the healing power of music. Through Benefit Night, EnoB aims to raise funds to better serve the children and seniors, and to express our gratitude for all of our VIP EnoBians for their warmest support and encouragement. Please come and join us in Spreading Happiness!

Location : Saint Peter's Church
(619 Lexington Ave. New York, NY 10022)
(54 Steet between Lexington Ave and 3rd Avenue)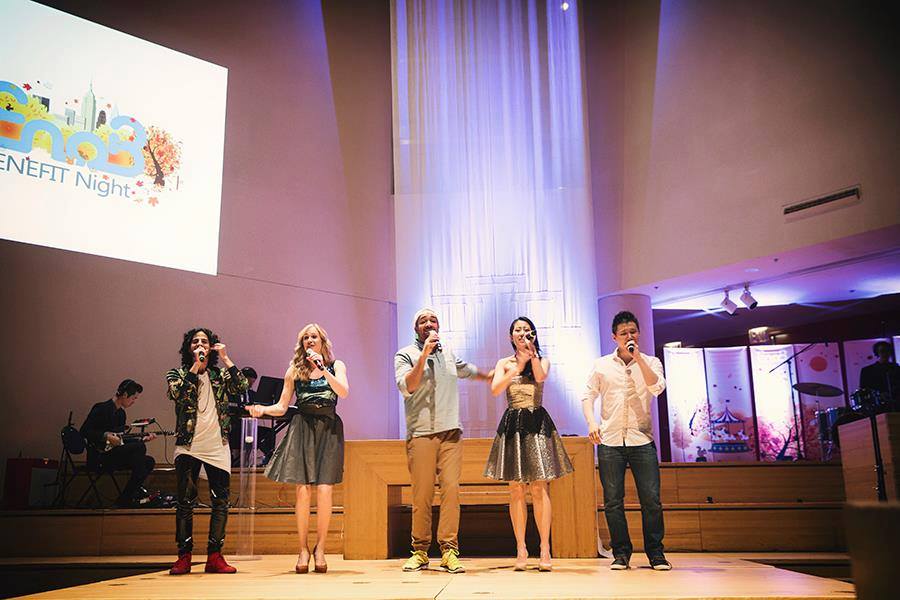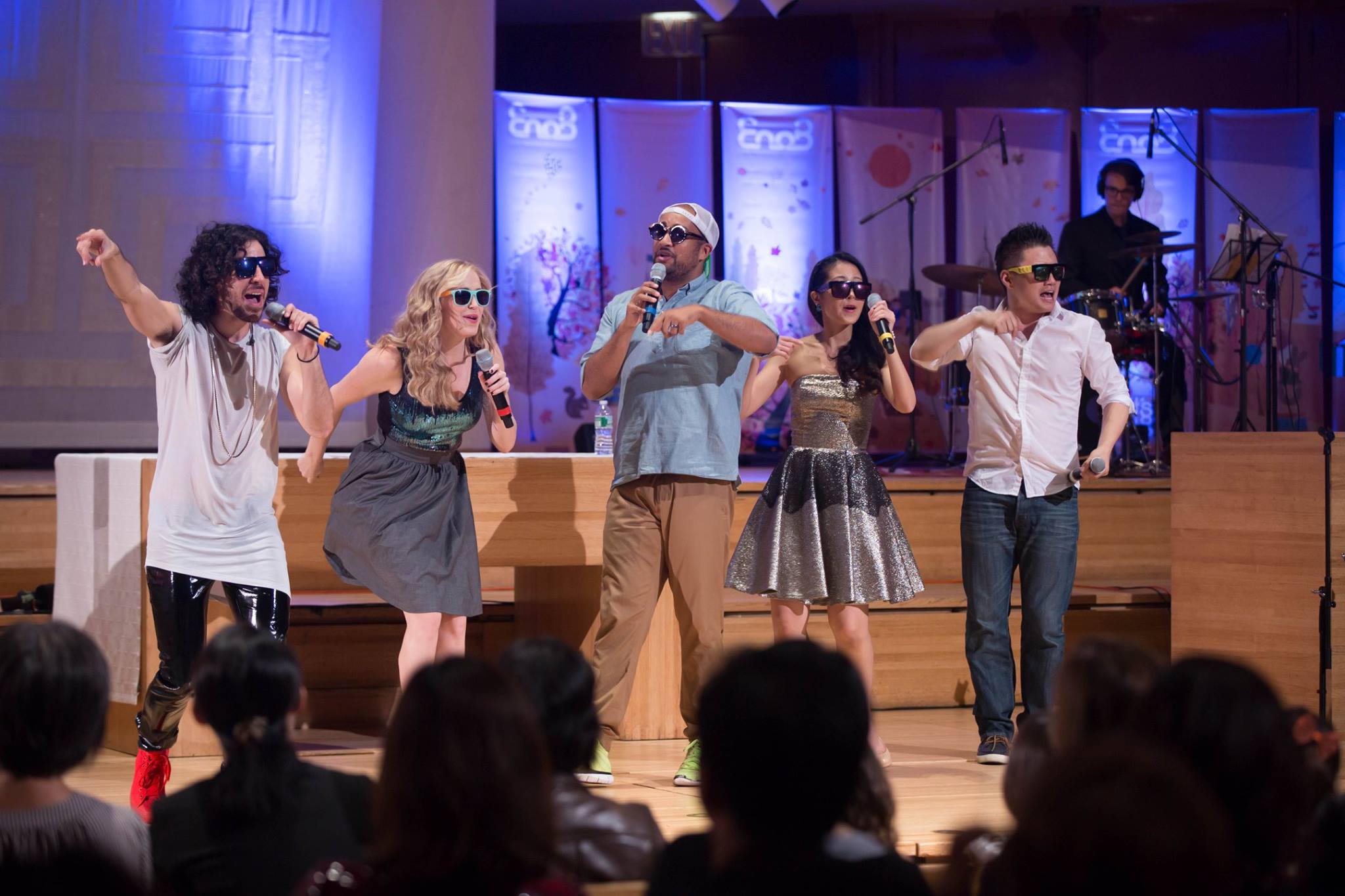 Schedule

5:30pm -  VIP and Donor's Reception
Benefit Market: Gallery, Market for goods, Food and Wine
7:00pm - Benefit Concert
8:00pm - Benefit Reception 
Dress Code

EnoB Casual - Joyful, Colorful & Exciting
* Children under age 11 are not recommenced for concert attendance.
  Ticket Information 
Ticket A : $125 (100석 한정) - VIP Reception 부터 참석 가능 (@ 5:30 P.M)
Ticket B : $40 - 7PM 시작하는 Concert 부터 입장 가능 (@ 7:00 P.M)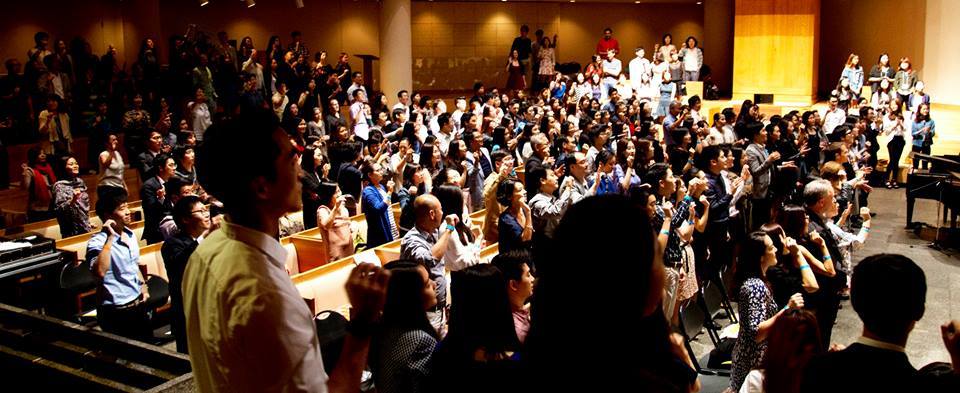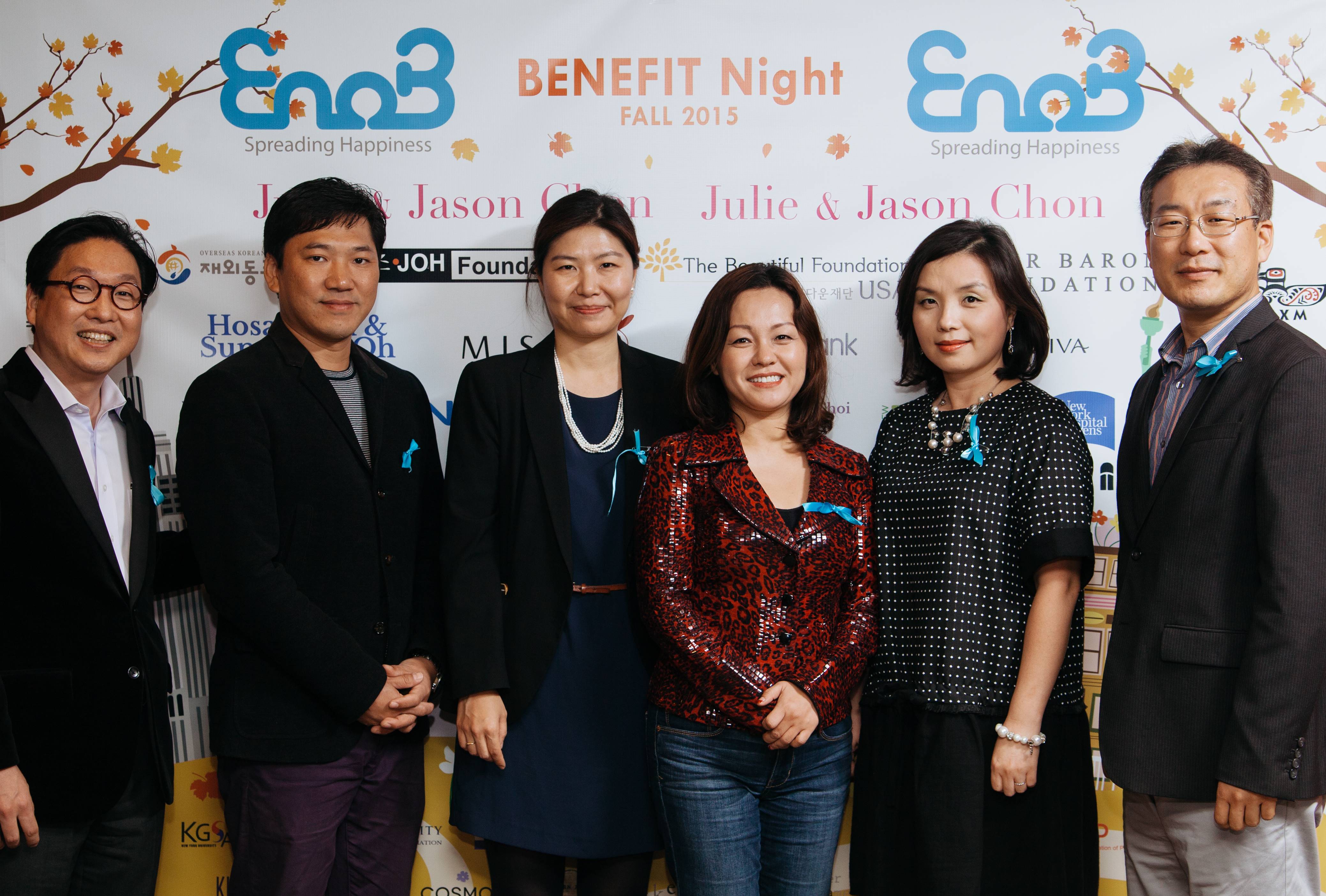 EnoB? Innovative Bridge! 
EnoB는 장애를 가진 어린이들을 위한 콘서트를 시작으로
병원, 널싱홈, 홈리스쉘터, 다문화 가정센터 등
문화 사회적으로 소외되고 위로가 필요한 분들께 찾아가는 음악회로
10년째 함께 하고 있습니다.
---
Keynote Speaker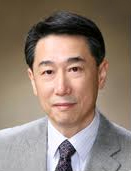 Ambassador Oh Joon
The Ambassador and Permanent Representative of Republic of Korea to the United Nations in New York


Ambassador Oh Joon is the Ambassador and Permanent Representative of Republic of Korea to the United Nations in New York. He assumed this position in September 2013. Currently, he is serving as the President of the Economic and Social Council (ECOSOC) for a one year term, starting from July 2015. In addition, he serves as the President of the Conference of States Parties to the Convention on the Rights of Persons with Disabilities (CRPD). During the Republic of Korea's term on the Security Council in 2013-14, he served as President of the Security Council for May 2014.

Prior to this position, he was Ambassador of the Republic of Korea in Singapore from 2010-13 and Deputy Minister for Multilateral and Global Affairs in the Ministry of Foreign Affairs and Trade in Seoul from 2008-10.

From 2005 to 2007, he was Ambassador and Deputy Permanent Representative at the Permanent Mission of Korea to the United Nations in New York, during this time he chaired the United Nations Disarmament Commission (UNDC) for the 2006 session. During the Korean presidency of the 56th session of the UN General Assembly from 2001 to 2002, he worked in the President's office as Deputy Chef de Cabinet.

From 2003 to 2005, he was Director-General for International Organizations at the Korean Foreign Ministry. During this time, he also chaired the Missile Technology Control Regime (MTCR) from 2004 to 2005.

He joined the Korean Ministry of Foreign Affairs in 1978 and has served as Special Adviser to the Foreign Minister (2007-08); Minister, ROK Embassy in Brazil (2002-03); Deputy Director-General for Policy Planning (1999-2001); Counselor, ROK Embassy in Malaysia (1997-99); and Director, United Nations Division (1995-97). The ROK Government awarded him an Order of Service Merit twice, first the Order of Green Stripes in 1996 and the Order of Yellow Stripes in 2006.

He received a Master's degree in International Policy Studies from Stanford University (1991-92); a diploma in International and Comparative Politics from the London School of Economics and Political Science (1982-83); and a Bachelor's in French literature from Seoul National University (1974-78). He was a visiting scholar at the Hoover Institution at Stanford University (1990-91) and a member of the Korea Agenda Council of the World Economic Forum (WEF) (2010-13)..

Born in Seoul on 4 October 1955, he is married to Kim Miri. They have two children.
---
BENEFIT Night Program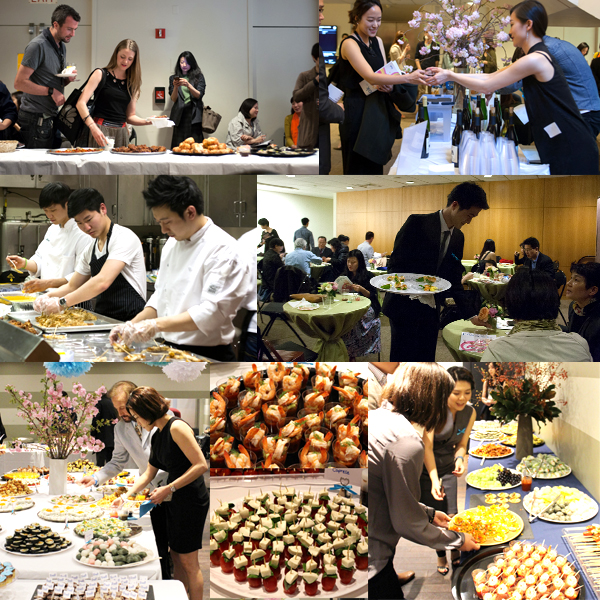 VIP and Donor's Reception @ 5:30pm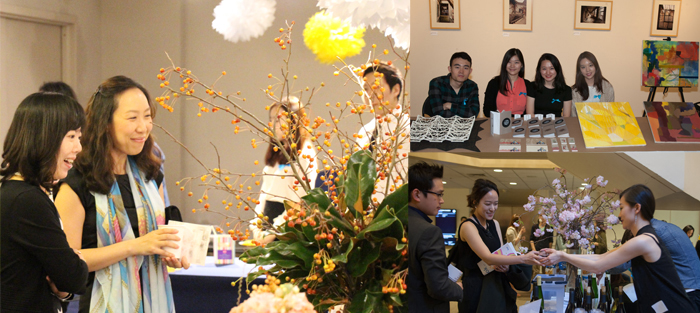 Special Exhibition, Gallery and Wine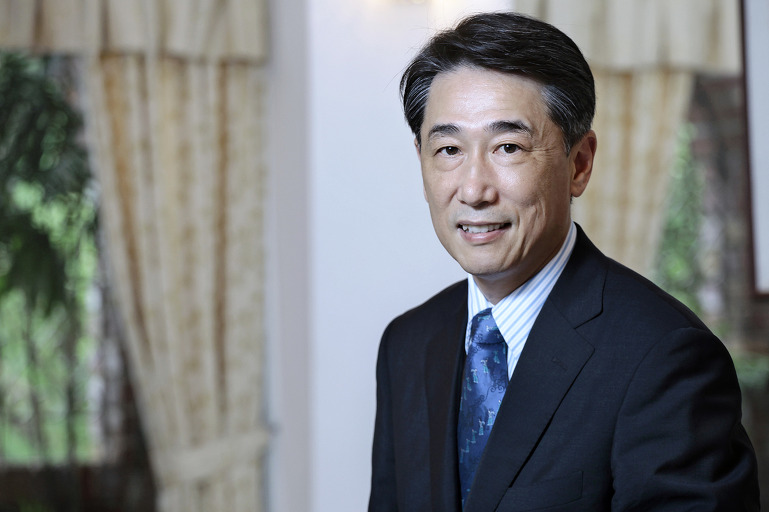 Keynote Speech by Ambassador Oh Joon @ 7pm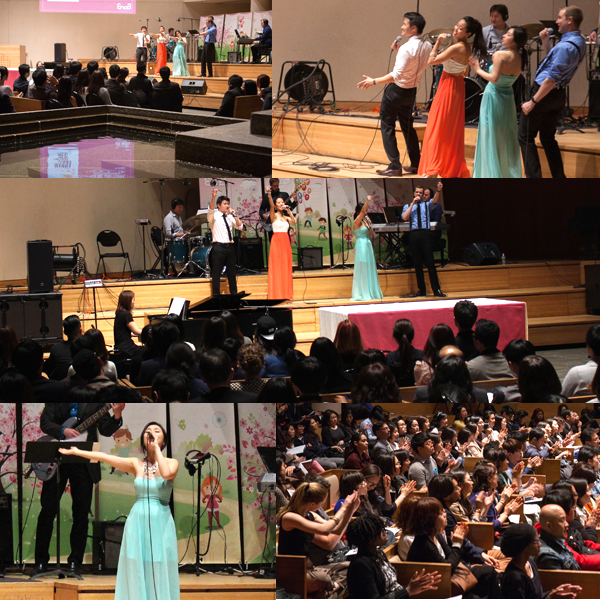 BENEFIT Concert @ 7:10pm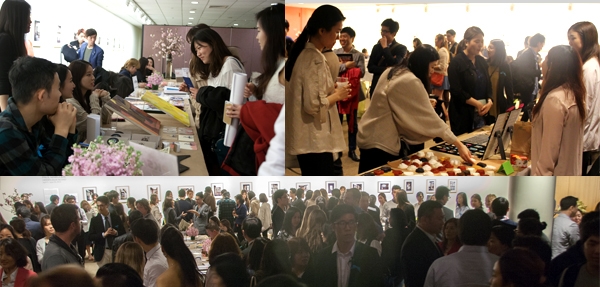 BENEFIT Reception @ 8pm


---
Location and Parking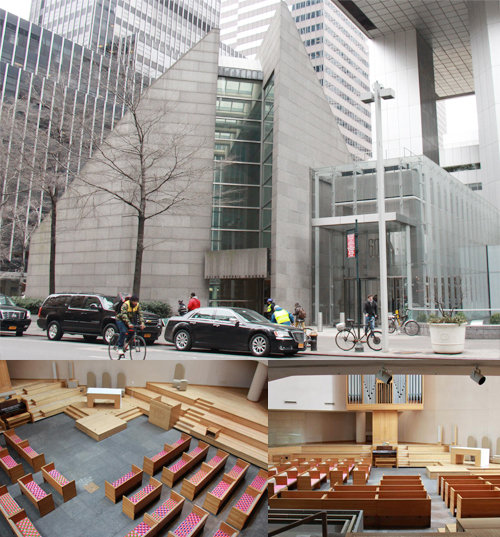 Address Saint Peter's Church (619 Lexington Ave. New Yok NY 10022)
By Car Get detailed driving directions on below map.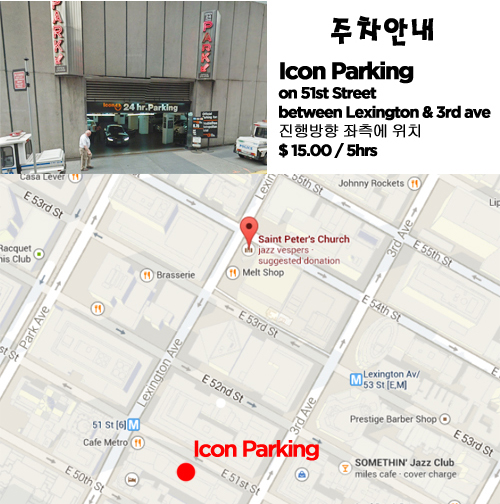 Icon Parking on south side on E 51st st. btw Lexington Av & 3rd Ave for $15 per 5hrs/ Parking stamps availabe at registration booth.

자가용으로 오시는 분들은 51번가 between Lexington Ave&3rd Ave (진행방향 좌측)에 위치한 Icon Parking에 5시간 $15에 파킹 하실수 있습니다. / 당일 안내데스크에서 주차도장을 찍어가셔야합니다.
---
Contact Us

Facebook.com/innovativebridge
www.enob.org
Tel: 212.239.4438
Email : enobinc@gmail.com

Have questions about EnoB BENEFIT Night, Spring 2016?
Contact EnoB
When & Where

Saint Peter's Church
619 Lexington Avenue
(Between E 53 & 54 ST)
New York, NY 10022


Saturday, April 30, 2016 from 5:30 PM to 9:00 PM (EDT)
Add to my calendar
Organizer
EnoB

Founded in 2006, EnoB (이노비) is a 501-c-3 Good-Hearted Nonprofit Organization that reaches out to people who are disabled, hospitalized, or suffer from socio-economic disadvantages and enriches their lives by involving them in a series of high quality, educational and entertaining events and programs. 



EnoB BENEFIT Night, Spring 2016