Description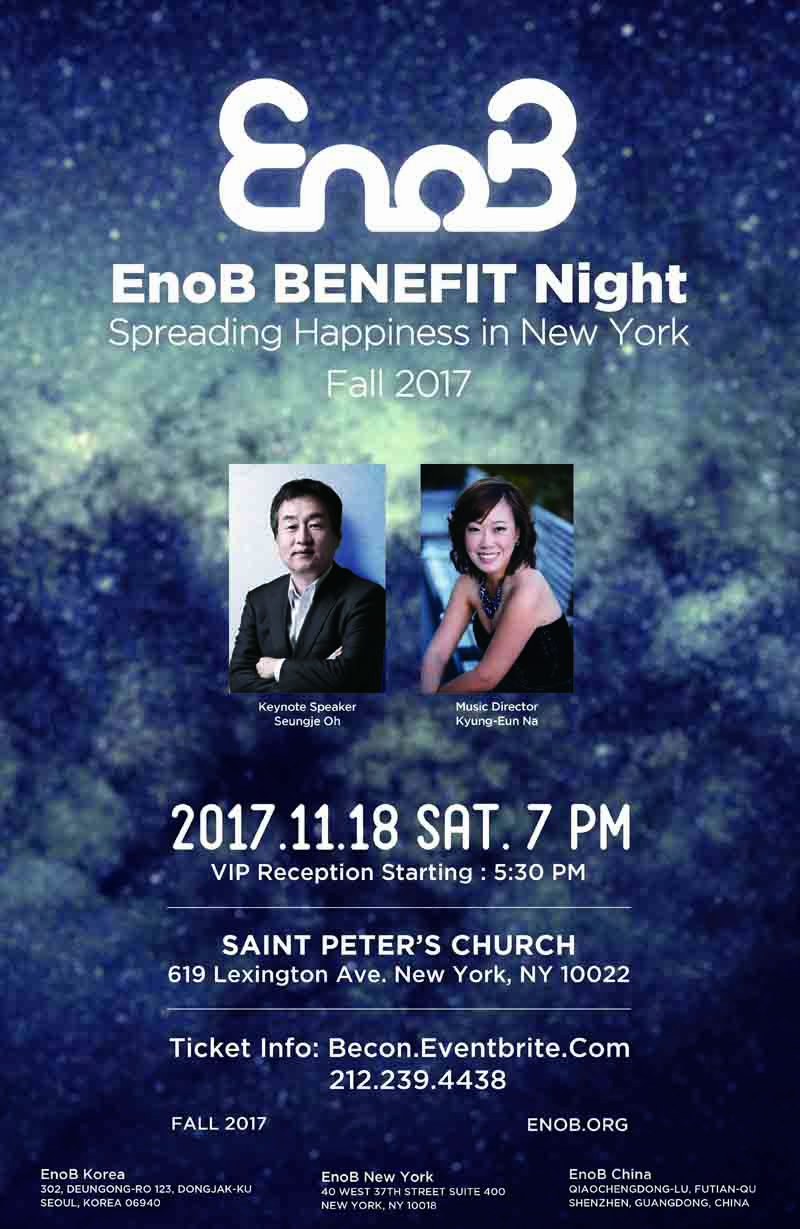 EnoB? Innovative Bridge!
EnoB는 장애를 가진 어린이들을 위한 콘서트를 시작으로 병원, 널싱홈, 홈리스쉘터, 다문화 가정센터 등 문화 사회적으로 소외되고 위로가 필요한 분들께 찾아가는 음악회로 10년째 함께 하고 있습니다.
이노비 베네핏 나잇은 이노비의 펀드레이징 이벤트 입니다. 티켓구입과 광고후원, 행사장 내에서의 후원등 으로 이노비를 후원해주시면 모든 금액은 힘든 분들께 전달이 됩니다.
행사 프로그램북 광고후원, 일반 후원 문의 enobinc@gmail.com
Benefit Night is a semi-annual fundraising event hosted by EnoB, a non-profit music outreach organization that serves hospitalized and disabled children, as well as senior citizens through the joy and the healing power of music. Through Benefit Night, EnoB aims to raise funds to better serve the children and seniors, and to express our gratitude for all of our VIP EnoBians for their warmest support and encouragement. Please come and join us in Spreading Happiness!
---


[Keynote Speech - SEUNGJE OH, Director, Korean Cultural Center of New York]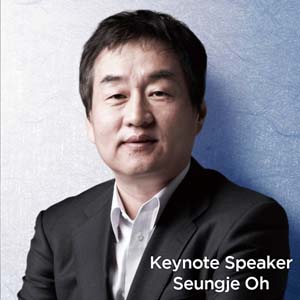 경력
- 제일기획 임원, 해외 법인장 및 총괄장
- Korad, Ogilvy & Mather, 글로벌 마케팅
홍보 전문가
- 28년 동안 삼성, 대우, GM, American Express Card, Unilever, Bayer등 다수의 다국적 브랜드의 마케팅을 미국, 중동, 아프리카, 중남미등 70여개 국가를 다니며 직접 진행
문화 전도사
- 각종 국제 행사 등을 통해 한국 문화의 우수성을 세계에 전파; 런던, 나가노, 소치 올림픽, 월드컵 등 캠페인 진행
---


[Music Director : KYUNG-EUN NA]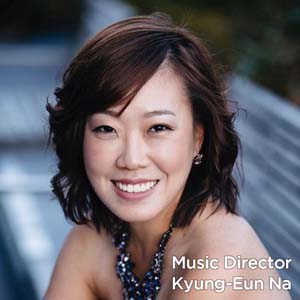 -현재, 인디애나 대학 제이콥스 음대 방문조교수 (실내악 및 반주학과)
-현재, 이노비 협력이사 및 음악감독
-현재, Si-Yo 음악문화재단 소속 아티스트
-아칸소 주립대 조교수 역임
-뉴저지 몽클레어 주립대 강사 역임
서울예고, 성신여대 강사 역임
-버지니아 오페라단 영아티스트 코치
-예원, 서울예고 졸업
-연세대 음대 학사
-오벌린 콘서바토리 최고연주자 과정
-줄리어드 음대 석사
-맨하탄 음대 박사
---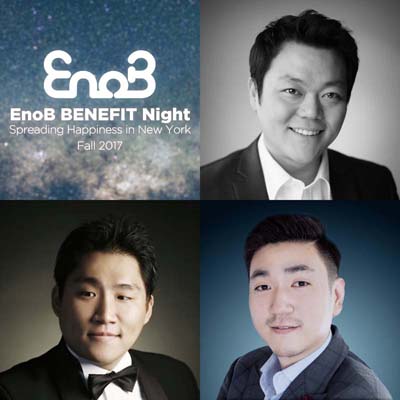 [The THREE Tenors - Medley l
EnoB 3 Tenors : 이성은, 안효창, 구태환]
이성은
- 뉴욕 메트로 폴리탄 오페라 콩쿨 최종 우승 (2009)
- 산타페 오페라, 뉴욕 시티 오페라, 우르비노 극장, 한국 국립오페라단 이외 다수의 오페라 컴퍼니에서 연주
- 연세대학교, 맨하탄 음대, 바드 칼리지 졸업
안효창
-Virginia Opera 2010-11시즌 Opera Cover
-NATS Mid-Atlantic Region 1위 및 관객상 수상
-Annapolis Opera Vocal Competition 특별상 수상(Berenson/Ray Award)
-오페라 Cosi fan Tutte중 Ferrando로 데뷔(KBS홀)이후 오페라 마술피리, 박쥐, 피델리오,리골렛토, 쟌니스끼기, 라 보엠, 연대의 아가씨 등등 주역
-Manhattan School of Music, Master, 연세대학교 성악과졸업
구태환
-2016 뉴욕타임즈가 선정한 10대 클래식에 오페라 리뷰
-뉴욕 클래식 라디오 WQXR 출연
-오페라 라보엠, 나비부인, 토스카, 마술피리, 페르세우스와 안드로메다 테너 주역
-연세대학교, 맨하탄 음대 (MSM) 석사 졸업
+3 Three Tenor Medley Program
Nessun dorma : https://youtu.be/aNQeKvVPPlc
O sole mio : https://youtu.be/ERD4CbBDNI0
La donna e mobile : https://youtu.be/Aj-sXm-vhMQ


---


[EnoB Benefit Night Musicians]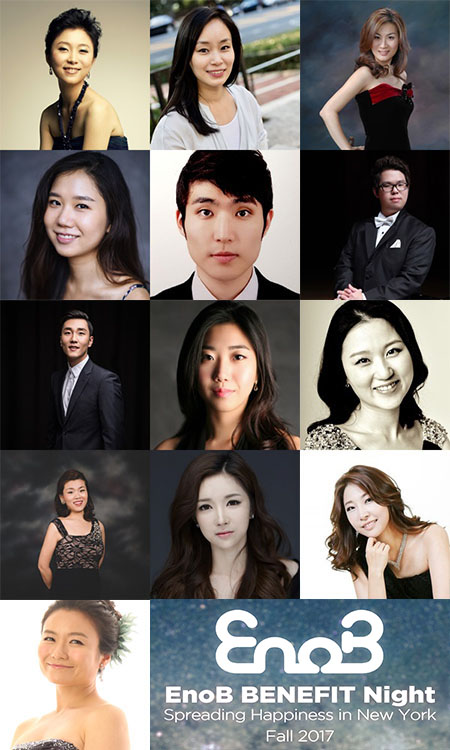 Min Young Kang (Piano) Kayoung An (Piano), Hye Jo Yang (Piano), Ji Yung Lee (piano), WooJu Kim (Baritone), Chadol Kim (Baritone), HyunSoon Kim(Barintone), Chunghui Kim (Soprano), Jinkyung Kim (Soprano), Baek Sung Hwa (Soprano), Nanyoung Song (Soprano), Hyerin Yoon (Soprano), Ka Young Rhee (composer/arranger)
---
[EnoB Benefit Concert Program]
Let there be peace on earth (이 땅에 평화를) 합창 w/ 솔로
Levignac "Galop - Marche" (경쾌한 행진곡) 피아노
Non ti scordar di me (물망초)
Core 'ngrato (무정한 마음)
Granada (그라나다) - 테너 솔로
Three Tenor Medley (Nessun dorma, O sole mio, La donna e mobile, Brindisi)
Chopsticks Duet (젓가락 연탄곡)

---
Location
Saint Peter's Church - 619 Lexington Ave. New York, NY 10022
(54 Street between Lexington Ave and 3rd Avenue)
---
BENEFIT Night Schedule
5:30pm - Reception with Food and Wine
7:00pm - Benefit Concert
Reception with Food and Wine @ 5:30pm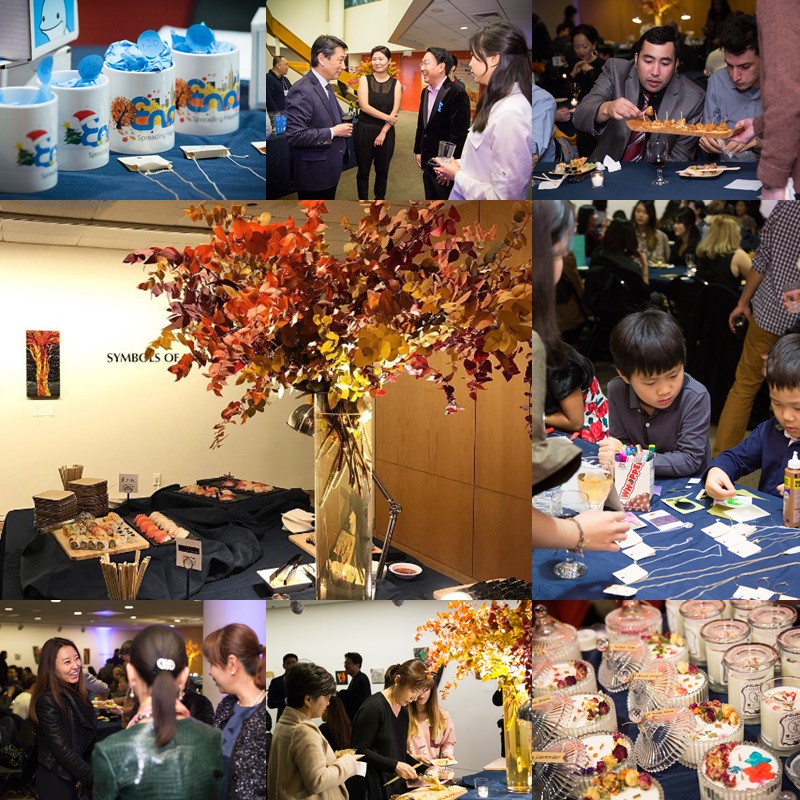 BENEFIT Concert @ 7pm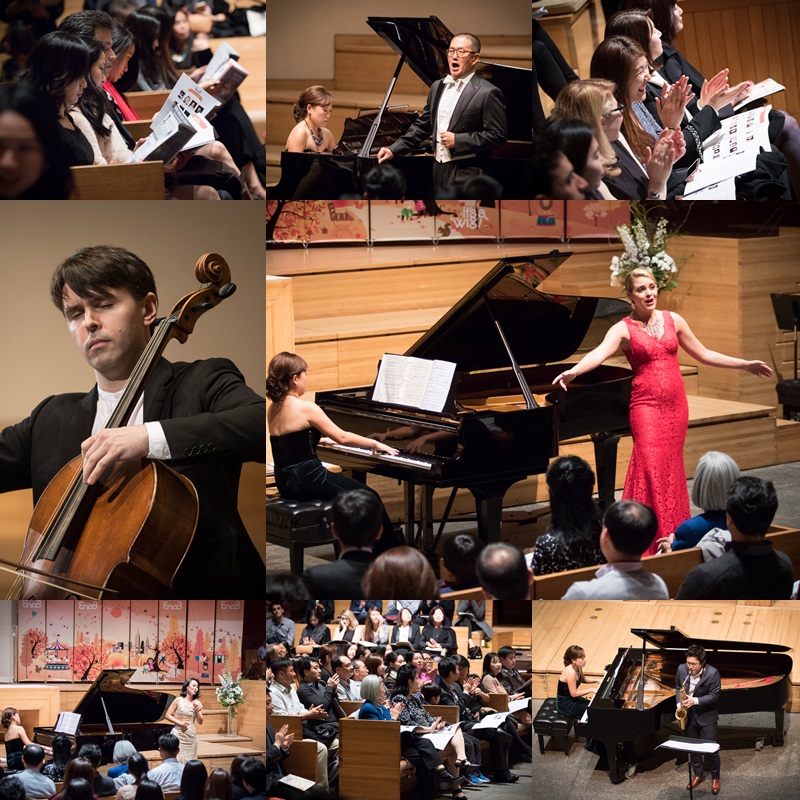 EnoB BENEFIT Night Fall 2016 VIDEO
L'amour est un oiseau rebelle (Habanera) (사랑은 자유분방한 한 마리의 새 – 하바네라)
---
Dress Code

EnoB Casual - Joyful, Colorful & Exciting
* Children under age 11 are not recommenced for concert attendance.
---
Location and Parking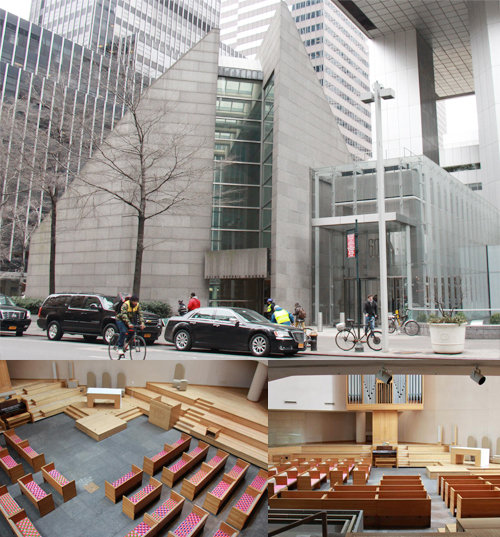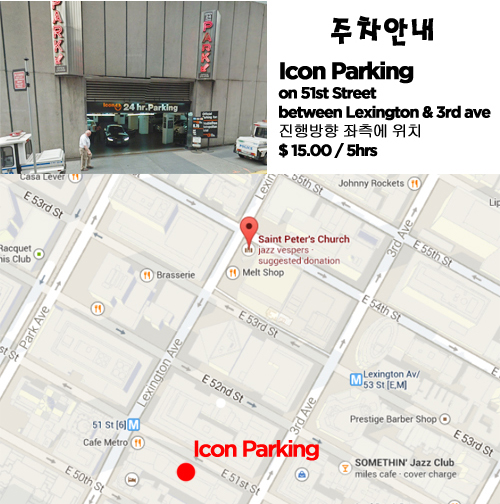 Address Saint Peter's Church
(619 Lexington Ave. New Yok NY 10022)
Parking on south side on E 51st st. btw Lexington Av & 3rd Ave for $15 per 5hrs/ Parking stamps availabe at registration booth.
자가용으로 오시는 분들은 51번가 between Lexington Ave & 3rd Ave (진행방향 좌측)에 위치한 Icon Parking에 5시간 $15에 파킹 하실 수 있습니다. / 당일 안내데스크에서 주차 도장을 찍어가셔야합니다.
---
Contact Us

Facebook.com/innovativebridge
www.enob.org
Tel: 212.239.4438
Email : enobinc@gmail.com