EnoB Benefit Concert, Fall 2013 - OPERA GALA CONCERT

Saturday, September 28, 2013 from 7:30 PM to 8:30 PM (EDT)
Event Details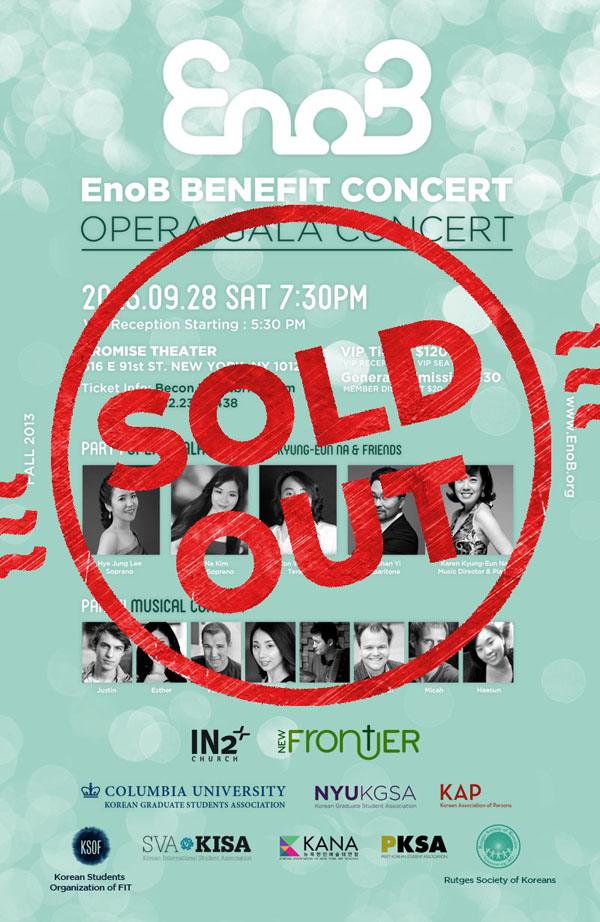 EnoB의 네 번째 베네핏 콘서트  티켓 판매가 마감되었습니다. 많은 분들의 관심에 감사드립니다.  공연티켓을 원하시는분은  Becon@enob.org 으로 이메일 주시면  waiting list 에 올리겠습니다.
공연일시: 9월 28일 토요일, 오후 7시 30분 ( VIP Reception 은 5시부터 시작)
장소: Promise Theater (316 E 91st St. New York, NY 10128)

 클래식 콘서트 소개
OPERA GALA CONCERT
with Kyung-Eun Na & Friends
카르멘, 피가로의 결혼, 사랑의 묘약, 투란도트 등의 주옥같은 오페라의 유명 아리아와 영화 시네마 천국, 넬라 판타지아(가브리엘의 오보에)등 영화 OST등의 크로스오버 음악으로 귀에 익숙하고 친근한 곡들로 구성된 클래식 콘서트가 준비됩니다. (뮤직 디렉터 - 나경은)
The first part of the evening will be classical opera arias from, La traviata, Le nozze di Figaro,and  Rigoletto, as well as, the  theme songs from the Cinema Paradiso and the Mission. 
이혜정, 소프라노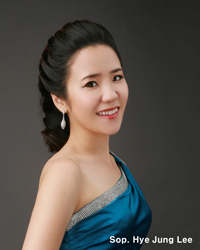 소프라노 이혜정은 BBC Cardiff Singer of the World Grand Final Finalist, Maria Callas Competition, Metropolitan Opera Council 세미파이널 우승 등 다수의 국제 콩쿨에 입상하였다. 2012년 샌프란시스코 오페라의 주역가수로 데뷔한후 미국과 유럽에서 활발하게 활동 중이다. 선화예술학교, 서울예고, 서울대학교 음대 학부 과정을 모두 실기 수석으로 졸업 후,독일 국비 장학생(DAAD)으로 선발되어 드레스덴 국립음악대학 연주자 과정을 졸업하였다. 뉴욕 매네스 음대 석사과정, Indiana University 음악대학에서 Artist Diploma 과정을 졸업했다.
-이혜정 공연 비디오 (BBC Singer of the World Grand Final)
-샌프란시스코 오페라 공연 비디오
김효나, 메조 소프라노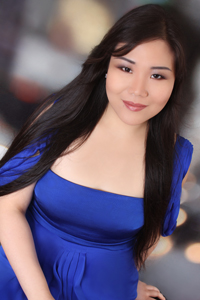 메조 소프라노 김효나는 Metropolitan Opera National Council Auditions 뉴욕/동부 지역 우승 및 National Grand Finalist,Joy In Singing Competition 우승, Gerda Lissner Competition 1위등 다수의 수상 경험이 있고 피가로의 결혼, 나비부인,한 여름밤의 꿈 등 다수의 오페라 주역을 맡았다. 이대 성악과를 졸업하고 매네스 음대 성악과 석사 및 연주자과정을 졸업했다.
The New York Times Music review: Grand Finals Concert of the Metropolitan Opera's national Council auditions- A chance to listen to the future at the met (by Anthony Tommasini). "Hyo Na Kim, a dark-toned, agile mezzo-soprano"
Opera News: Cosi Fan Tutte, Mannes Opera (by Tristan Kraft). "Dorabella, Hyo Na Kim, who sang "Smanie implacabili" as a finalist in this year's National Council Grand Finals concert, is a skilled Mozart singer with ample facility for moving notes…"
최원휘, 테너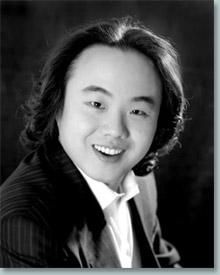 주요 음악 페스티발과 오케스트라에 오페라와 오라토리오 쏠로이스트로 초청받아 활발한 연주활동을 펼치고 있는 최원휘는, 최근 Martina Arroyo Foundation 과 함께 오펜바흐의 오페라 '호프만의 이야기'를 공연하고 뉴욕 타임즈로부터 호평을 받은 실력파 테너이다. 한국예술종합학교에서 학사를 졸업하고 매네스 음대에서 석사와 Professional Studies Diploma를 졸업했다. 
뉴욕타임즈"During Offenbach's "Tales of Hoffmann" at the Kaye Playhouse at Hunter College on Thursday evening, the tenor Won Whi Choi morphed from boorish to brooding in his arresting portrayal of the title character, a love-addicted poet. His eyes took on a haunted look during the song of Kleinzach in the Prologue, when, in between entertaining his comrades with legends of the dwarf, he briefly daydreams about his love…Mr. Choi sang with an attractive tenor, demonstrating strong top notes, fluid phrasing and a darker-hued lower register, with only a few moments of strain throughout the evening (by Vivien Schweitzer)".
이요한, 바리톤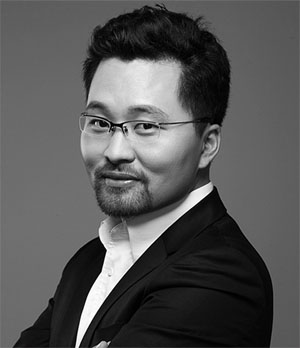 서울예고, 한양대 음대를 졸업하고 뉴욕 바드 컬리지 성악과 석사 졸업했다. 09~11 미국 LA오페라 플라시도 도밍고 영아티스트 프로그램을 수료하고 2013년 시즌 LA 오페라 노아의 홍수의 주역을 맡았다. 플라시도 도밍고의 Opera & Zarzuela 콘서트 솔리스트로 출연하고 현 뉴욕주립대 박사과정중에 있다. 2013년 12월 링컨센터 메시아 베이스 쏠리스트,2014년 Ravinia Festival에서 돈조반니에 출연 예정이다.
시카고 트리뷴 "Yohan Yi, a splendid bass-baritone from South Korea who's now based in the U.S., gave a characterful  of two Hugo Wolf songs (by John von Rhein)."
 시카고 클래식 리뷰 "… delightful were bass-baritone Yohan Yi's performances of two lieder by Hugo Wolf, Der Rattenfanger, which Yi performed with swagger and panache, and Abshied, where Yi's storytelling ability took the spotlight, Yi changing his timbre t differentiate between his narration and the sung lines of a mysterious visitor. The accompaniment of Renate Rohlfing added immensely to the overall impact of these songs …. (by Dennis Polkow)."
나경은, 피아노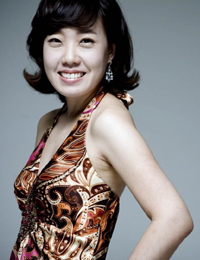 피아니스트 나경은은 다양한 무대에서의 연주와 강의, 라디오 프로그램 구성작가 등 다양한 경험을 바탕으로 국제적으로 활발한 활동을 펼치고 있는 다재다능한 연주자로써, 최근에는 클래식 음악의 대중화를 겨냥한 참신한 클래식 공연 기획 감독으로 주목받고 있습니다. 2008-2009 씨즌에는 미국 버지니아 오페라단 영아티스트 코치를 역임하고, 그밖에 Aspen Opera Theater, The Juilliard Opera Center, Music Academy of the West, Siena International Music Festival등에서 오페라 코치로 초청받아 참가했습니다. 2007년도에는 Marilyn Horne Foundation주최 컴피티션에서 우승하여, 매년 Carnegie Hall에서 열리는 매스터 클래스와  리싸이틀 씨리즈인 "The Song Continues.."에 3년 연속으로 초청되었고, 재단에서 주최하는 리싸이틀 투어에도 참여하였습니다. 최근, 주 브라질 대한민국 대사관 초청으로 주요도시 순회 오페라 갈라 콘서트에 음악감독 겸 피아니스트로 공연을 성황리에 마쳤으며, 그에 앞서 한국에서는 교통방송 영어방송국 (TBS eFM)의 클래식 음악 프로그램 구성작가와 서울예고 및 성신여대 강사를 역임하였습니다.
현재, 맨해튼 음대 박사과정에서 수학하면서, 럿거스 음대와 몽클레어 주립대학에 코치/피아니스트로 초빙되어 출강하고 있습니다.예원학교와 서울예고를 졸업하고, 연세대학교와 Oberlin Conservatory에서 피아노 전공으로 각각 학사와 최고 연주자 과정을 졸업한 후, The Juilliard School 에서 석사를 반주 전공으로 졸업하였습니다.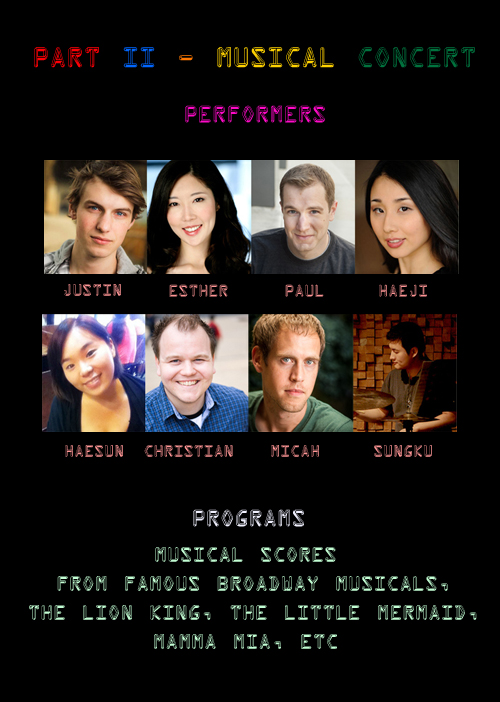 Special Musical Concert
이노비 베네핏 콘서트의 2부는 뮤직디렉터 서혜선의 지휘아래 즐거운 뮤지컬 갈라 콘서트로 꾸며집니다.

이노비가 평소 장애인들과 병원에 입원중인 어린이들에게 가져가는 이 콘서트는 유명 브로드웨이 뮤지컬과 디즈니 뮤지컬 라이온킹, 인어공주등의 노래로 즐겁고 신나는 시간을 선사할 계획입니다.

The second part of the Concert, organized by Haesun Seo, will present songs from popular Broadway musicals.


 Justin Mark DeWolf, Musical Singer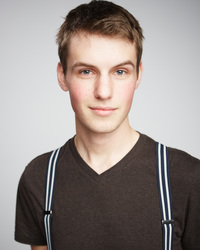 "The strongest performance is by Justin Mark DeWolf, painfully fresh and needy as young son Randy."(Pittsburgh Post)
 "There is nothing subtle in the…barbed-witted Feste (a wonderfully physical Justin Mark DeWolf." (Pittsburgh City Paper)
Justin 은 피츠버그에 있는 포인트 팍 대학교에서 뮤지컬 연기를 공부한 이노비 뮤지션입니다. Charlotte's Web (Wilbur), The Goat (Billy), Twlefth Night (Feste), and most recently a world premeire play, MIA. 등 다수의 공연에서 메인 싱어로 활동하며 각종 언론에서 호평을 받고 있습니다. 
 Esther Kong, Musical Singer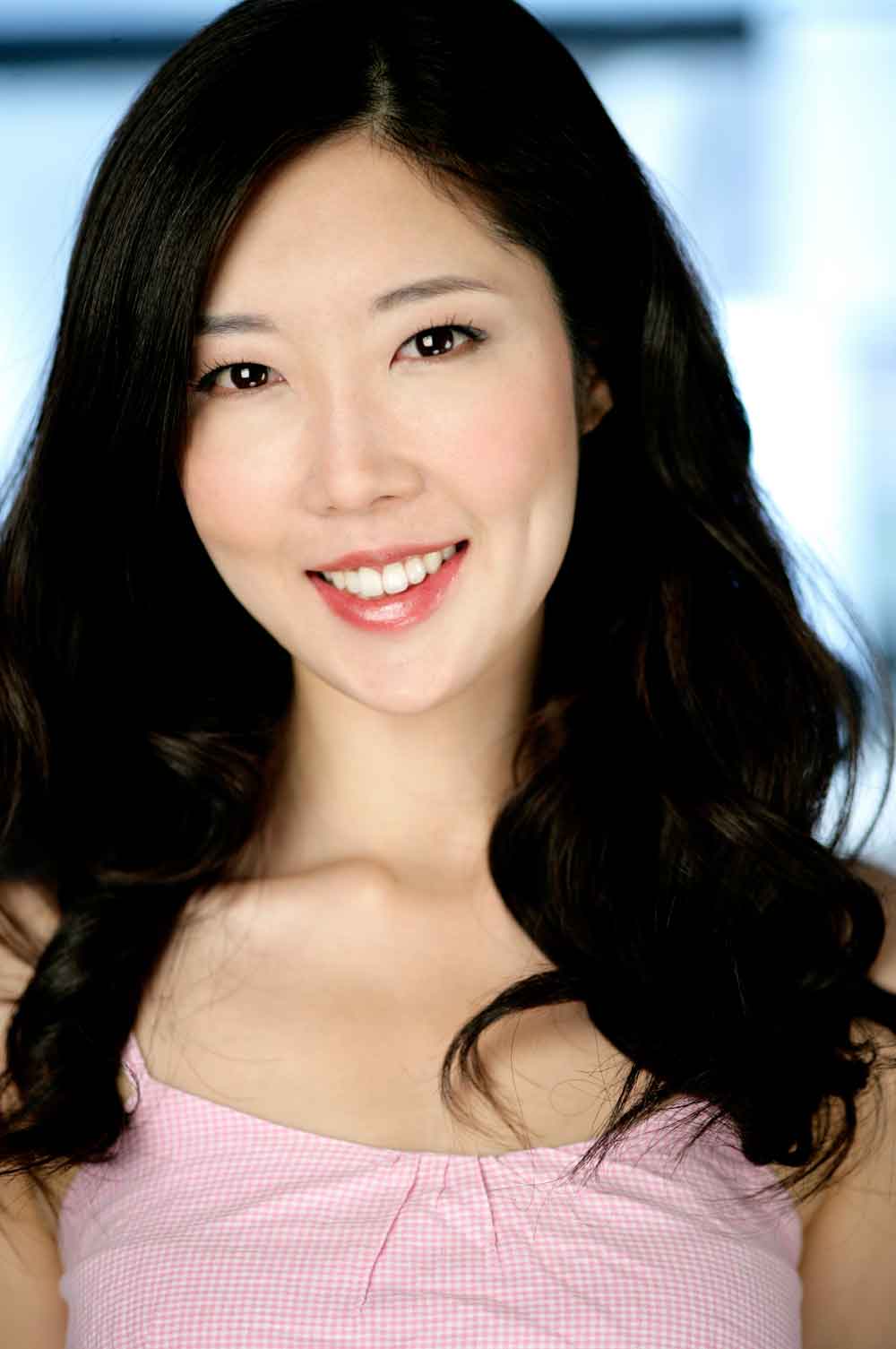 "Esther Kong, with her lovely voice, transported us into the musical "The Little Mermaid,"sensitively expressing the yearning inherent in the number "Part of Your World." (Broadway's Rising Stars 2011 by wolfentertainmentguide)

Esther 는 현재 NYU 에서 뮤지컬을 전공하고 있으며, 뮤지컬 알라딘, First Odd Prime, Mother of the Year (Staged reading) 등 다수의 뮤지컬 공연에서 메인 롤을 맡았고, 2011 Broadway Rising Stars, Broadway by the Year 1987, and Beyond the Musical등 콘서트에서도 두각을 나타냈습니다.
Paul Sandburg, Musical Actor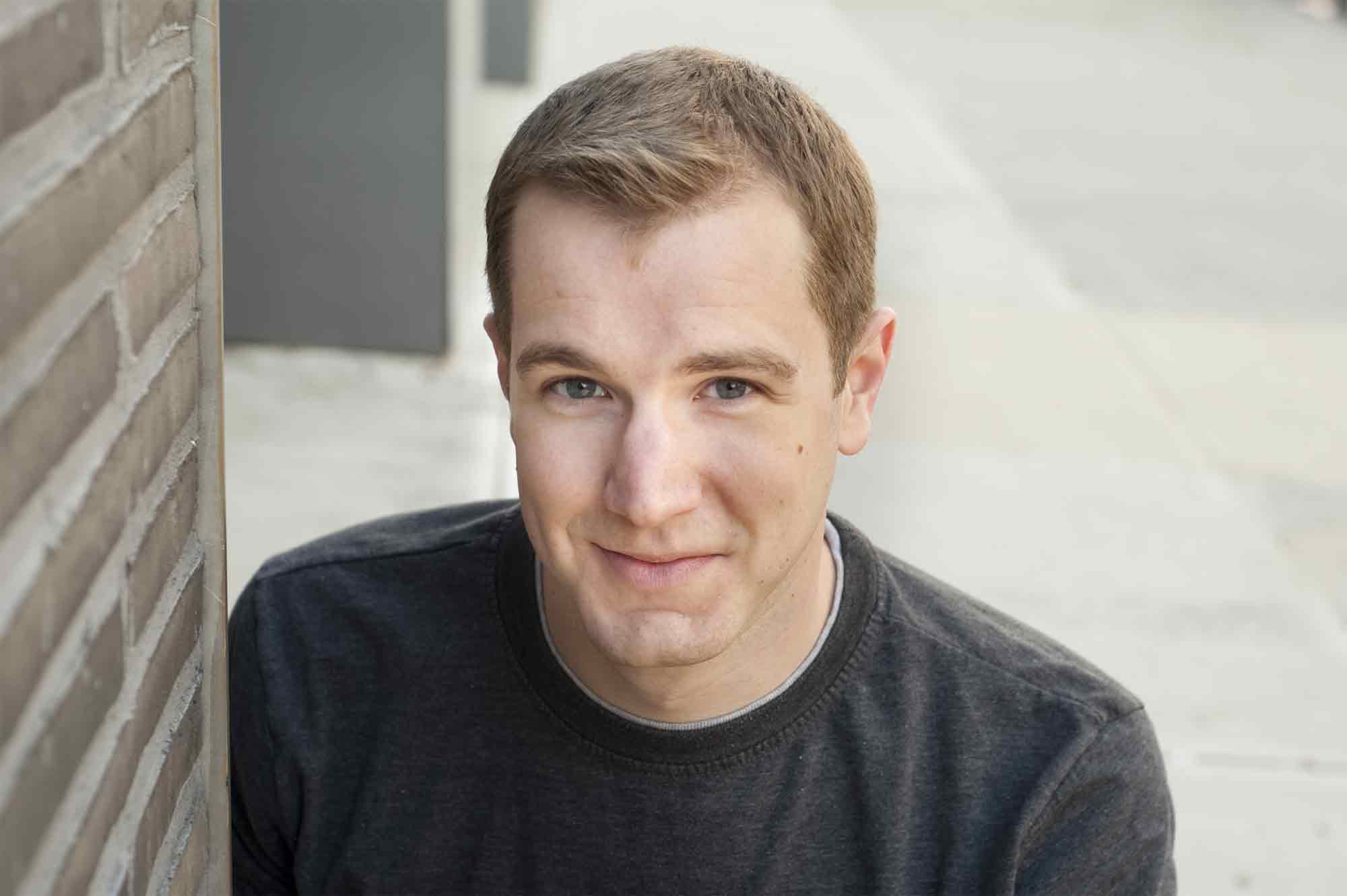 Paul 은 뮤지컬 배우이자 보컬리스트이며 예술 교육을 가르치고 있는 전문 뮤지컬 배우입니다. Danny Hamilton's "The Child."에서 죠셉역을 맡아 큰 호평을 받았고, Off-Broadway 뮤지컬 " Phantom:The Real Story"에서 라울역으로 많은 사랑을 받았습니다. 

현재 Libra Theater Company 에서 그의 기량을 발휘하고 있으며 뮤지컬 무대뿐 아니라 오페라무대에서도 그 실력을 인정받고 있습니다. www.PaulSandberg.net

Haeji Shin, Musical Singer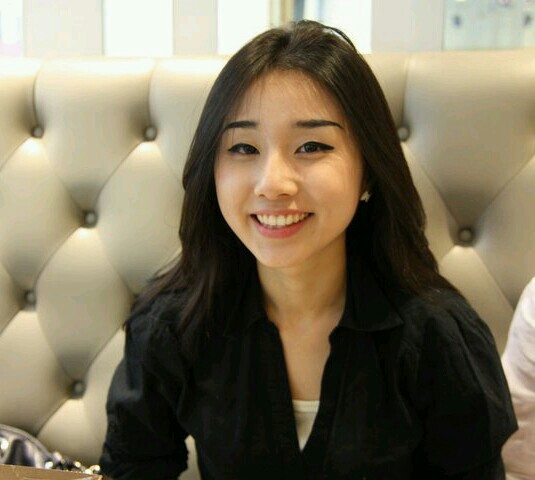 "CHATTY and bubbly in person, emerging New York-based musical singer Shin Hae-ji (Shawna Haeji Shin) reminds one of Glinda, the popular blonde witch in Wicked...She is making her debut as Kim, the tragic heroine of the popular musical Miss Saigon…" (The Star Online)

신혜지는 현재 NYU 에서 뮤지컬을 전공하고 있으며, "West side story", "Scarlet Pimpernel", "Wicked" , "Miss.Sigon ", 그리고 "Counte Monte Cristo "등 다수의 작품에서 메인롤을 맡으며 그 실력을 인정받고 있습니다. 
Tisch school of Art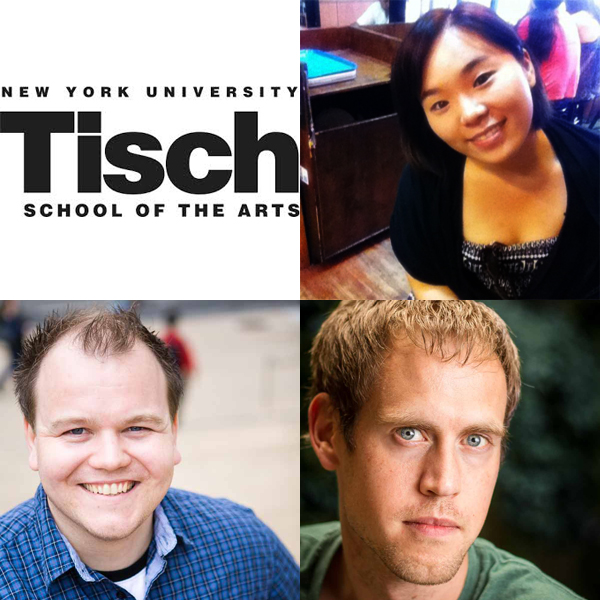 서혜선, 뮤직 디렉터
NYU Tisch School 졸업한 서혜선씨는 뮤지컬 명성왕후 부 음악감독 이외의 다수의 뮤지컬 연출경험을 갖고 있습니다. "Man of La Mancha" "The Beautiful Game" "Thomas &Friends" "Ha Ru (Korea creative musical) and 美. YEOL등에서 작곡가겸 뮤직디렉터로서 그 실력을 인정받았습니다. 또한"Fame" "Mamma Mia" "Dance Musical Cinderella" "Love", "The Last Empress" "Mudae Musong" "Harmonium in My Heart" "Love portion No.5"의 무대에는 조연출로써 함께하기도 했습니다. 그 외 "Mamma Mia"와 "Kiss Me Kate" 에도 참여하였습니다.
Christian L. Stahr, 작곡가
노르웨이 출신 뮤지컬 작곡가겸 orchestrator, music arranger 그리고 피아니스트인 Christian은Tisch School of the Arts at New York University에서 musical theatre writing 으로 석사학위를 받았습니다. 2010년 가을, 그가 직접 작곡한"You Can't Sing"의 성공적인 데뷔무대를 시작으로 "The Call"과 "The Champagne Fountain"의 곡들을 직접 작곡하였습니다. 특히, "Let's Be Frank"의 수록곡들은 Alex Gemignani, Hannah Elless and Doreen Montalvo 외 많은 뮤지컬 배우들에게 인정받고 있습니다.
Micah Joel, 작사가
Micah 는 "Me and Violet Brooks", "Addie and Boots", "Like a Fairy Tale" 그리고 "Riffraff "등의 작사를 직접 했습니다. 지난 2011년에는, 뮤직 디렉터 서혜선씨와 함께 "Socks and Underwear"(The ten minute puppet show musical)을 기획에 참여하였습니다. 이 공연은 원거리 영상방식 뮤지컬 (Telepresence musical)로 제작되어 NYU 와 고려대학교 학생들도 함께 참여하였습니다. 


Musicians
Christian Stahr (keyboard), Micah Joel(bass), Sungku Lee(Drum)
VIP RECEPTION
ART EXHIBITION
 베네핏 콘서트 특별전시
FIT, Parsons, SVA 의 예술학교 한국학생회와 뉴욕예술대학교연합단체인 KANA가 이노비베네핏콘서트를 위하여 Special exhibition 을 준비합니다. 이날, VIP Reception에서는 특별히 마련 된 이들 젋은 아티스트의 작품들이 전시 될 예정 입니다. 한인 학생회와 협력관계를 맺어 기획한 EnoB만의 특별한 전시회, 많은 기대 바랍니다.
서지은, 전시큐레이터 
서지은은 서울과 뉴욕에 기반을 둔 예술문화기획 및 컨설팅회사인 Free Art Zone International Inc. 에서 프로젝트 코디네이터와 어시스턴트 큐레이터로 활동하고 있습니다. 백남준 특별전 "세계인 백남준, 세계도시인천" (인천, 트라이볼, 2010), "텔레토피아" (포항시립미술관, 2010), 뉴욕 타임스퀘어아트프로젝트 "Kyungwoo Chun: Versus" (뉴욕, 타임스퀘어, 2011) 등 많은 전시에서 실력을 인정 받았습니다. 현재는 뉴욕 첼시의 (Art) Amalgamated 갤러리에서 큐레이터로 활동중이며, 최근 한국 현대 미술작가 3인 그룹전 "K-Surrogates"를 기획 하였으며, 11월 9일까지 (Art) Amalgamated 갤러리에서 이 전시를 만나실 수 있습니다.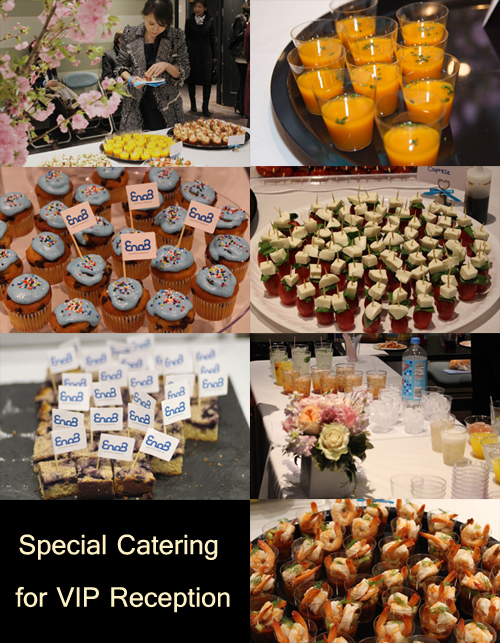 VIP RECEPTION - Special Catering
5시 반부터 시작되는 VIP RECEPTION에는 VIP분들을 위해 특별히 준비한 식사와 음료가 마련됩니다. There will be the special catering at the VIP reception which starts from 5:30 pm.

VIP RECEPTION STARTS AT 5:30 PM
교통정보 / 주차안내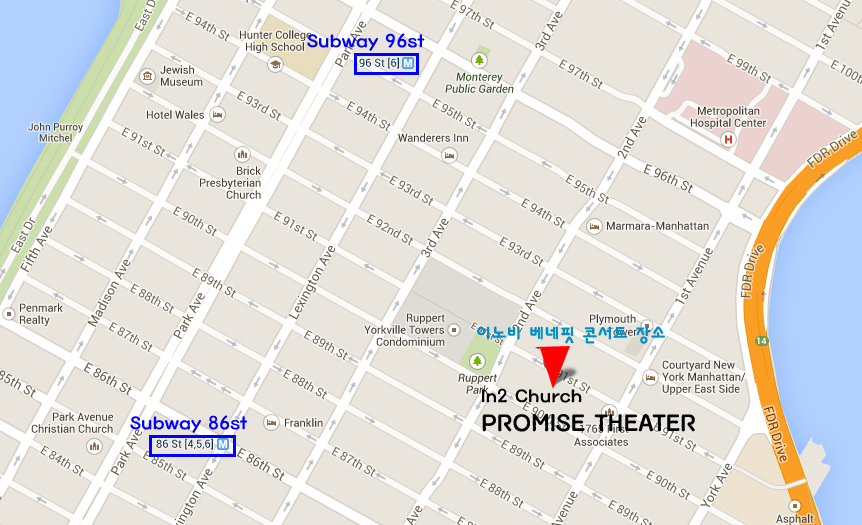 Subway - 4,5,6 Train을 타신 후 86st 또는 96st에서 하차 하신 후 East 쪽으로 도보하시면 됩니다.
Bus – M15, M98, M101, M102, M103 from down town/ M86, M96 from West side 91st Between 1 st/2 nd ave.)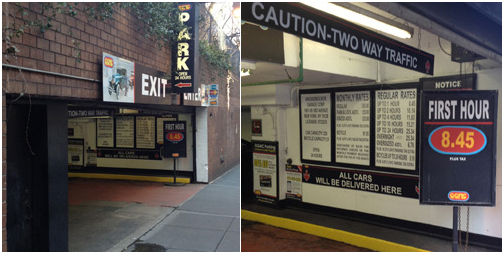 주차안내
자가용으로 오시는 분들은 90th St. between 2nd/3 rd Ave(진행방향 좌측)에 위치한 파킹장에 6시간 $10에 주차하실 수 있습니다.
주차증은 당일  안내데스크에서 구매 가능합니다.
문의 : infodesk@in2church.org
2012-2013 베네핏 콘서트 
성황리에 진행된 이노비의 지난 베네핏 콘서트 사진과 동영상을 보시려면 아래 링크를 클릭! 해주세요
If you want to see the photos and the videos from our last Benefit Concerts, click the link below
http://www.enob.org/newyork/whatwedo/benefitsevents.php
March. 2013
_
Have questions about EnoB Benefit Concert, Fall 2013 - OPERA GALA CONCERT?
Contact EnoB
When & Where

Promise Theater
316 East 91st Street
New York, NY 10128


Saturday, September 28, 2013 from 7:30 PM to 8:30 PM (EDT)
Add to my calendar
Organizer
EnoB

Founded in 2006, EnoB (이노비) is a 501-c-3 Good-Hearted Nonprofit Organization that reaches out to people who are disabled, hospitalized, or suffer from socio-economic disadvantages and enriches their lives by involving them in a series of high quality, educational and entertaining events and programs. 



EnoB Benefit Concert, Fall 2013 - OPERA GALA CONCERT