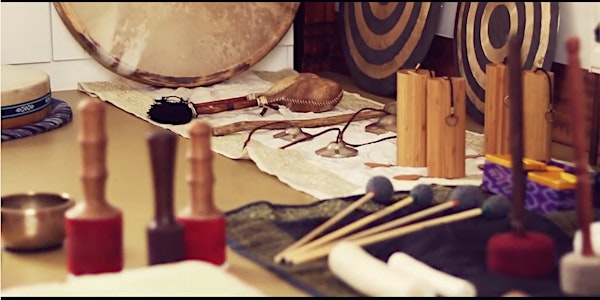 Enniscorthy Sound Bath – Healing Music, Sound Waves, and Meditation
Musical Meditative experience - to provide relaxation, deep rest, and to foster restoration and healing through sound waves and vibrations.
When and where
Location
The Presentation Centre Convent Road Y21 X889 Enniscorthy Ireland
About this event
Let's join on September 9th in the beautiful church of the Presentation Center for an evening of music, sounds, meditation, and relaxation.
This sound-bath will be placed under the inspiration of the full "Harvest Moon" which will take place the next day, September 10.
This year Harvest Moon is in Pisces and the closest to the autumnal equinox. With its extra moonlight, it fosters new beginnings and spiritual awareness. It is a time to slow down, reflect, and be receptive. This seound-bath will thus focus on relaxing, taking the light and awareness of spirit into your emotional and physical body.
* * *
The experience can allow you to enter a state of deep relaxation as you go on a journey of healing sound waves and vibrations. Himalayan bowls and gongs, bells, Monochord, Shamanic drums, and other instruments will be used.
The sound-bath is open to everyone, of any age. There are a few medical restrictions including epilepsy, schizophrenia, pregnancy, and having a pacemaker. Let me know in advance of any injury or medical condition you may have.
For maximum relaxation and comfort, it is highly recommended to bring a yoga mat, blanket, and pillows (or cushions).
This 1 ½ hour Sound Bath will take place on Friday September 9th from 7:00 to 8:30pm at The Presentation Centre of Enniscorthy. Eraly-birds Tickets are €25 until September 2, and €30 thereafter.
Blessings.
* * *
To comply with HSE and the Presentation Centre recommendations regarding the spread of Covid-19, all participants are asked to keep a reasonable social distancing during the session.
__________________________________
All tickets are non refundable.