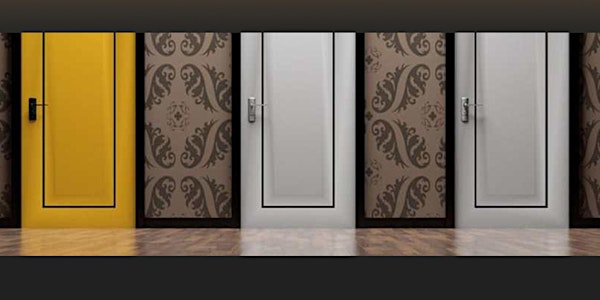 Enneagram Workshop/Retreat with Jan Johnson
When and where
Location
FLDWRK 110 E Wilshire Ave #101 Fullerton, CA 92832
Description
Have you ever thought, Why do I do what I do? I want God to transform me, but I'm stuck! Join us for a retreat day to explore your enneagram type with others: information, interaction with others like yourself, and time for reflection with God.
It's in Downtown Fullerton with some great places to eat for lunch. We'll provide some water, Bangarang Coffee, and some healthy snacks.
It would be best if you come with an idea of what enneagram type you were befroe attending. Here's a free test that seems to work well: http://www.eclecticenergies.com/enneagram/test.php. Please fill this out according to what you were like before you were 25. You have grown and changed a lot since then—that's OK. Filling it out this way is more likely to give us an accurate answer. If the results seem inconclusive or you would like to explore this further, please go to https://www.enneagraminstitute.com/type-descriptions/ and read the descriptions. Then click on the one that best fits you and see if it fits. Please remember that the enneagram is about motives. Several types may behave the same way, but for different reasons.
Our leader and teacher wil be Jan Johnson.
Jan Johnson is a writer, speaker and spiritual director who has degrees in biblical studies and Christian spirituality. She has written twenty-two books, including Enjoying the Presence of God, When the Soul Listens, and many magazine articles. As a spiritual director she has spent many years immersed in the Enneagram. Everything she writes and speaks about flows out of these three areas:
Spiritual formation:

The key to getting rid of stubborn habits and ingrained character flaws – the tendency to criticize, complain and procrastinate — is to build an interactive life with God. Instead of trying to be good, we connect with God in order to let God transform us into Christlikeness. As we do the connecting with God, God does the perfecting in us.

Partnering with God in caring for the voiceless:

We can learn to offer cups of cold water to the thirsty, to whisper words of life to the unreached, to love all peoples the way God does, to set aside the pull of materialism and spend our resources on worthwhile purposes. Such a life flows from cherishing the compassionate lifestyle of Jesus and arranging our lives to love this world that God so loves.

Living with Purposeful Intentionality:

Life today is characterized by too much activity with too little meaning, on glitz instead of substance. Focusing on how God is calling me to let my heart be broken by the things that break the heart of God prods me to partner with God in efforts that reconcile people to God, to others and even to themselves. This kind of life is exciting – interacting with God throughout all of life and hear God compel us, comfort us and nudge us along.
You can visit her website at https://janjohnson.org/