Enneagram workshop - Nine ways of looking at life

Multiple Dates
Event Details
Enneagram workshop #1
Nine ways of looking at life: which one is yours? 

(Do you want to see other events? Look at http://strawberryfields.eventbrite.com)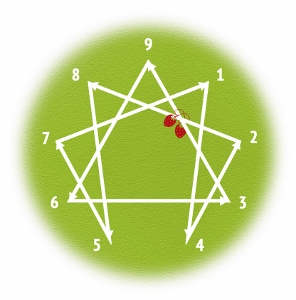 Enneagram as key for self knowledge, knowledge of the other and growth. Starting point for understanding the model. 
How well balanced are the three energy centers? (Thinking, Feeling, Action) 

What are the nine types and their qualities? What is my type? 

Which strategy did I use so far to adapt myself to the world around me? 

Which first development steps can I take?

Dates of next sessions in 2012:
September: Monday 10 & Tuesday 11, 

 

from 9:30am to 5:30pm
October: Monday 15 & Tuesday 16, 

 

from 9:30am to 5:30pm
November: Monday 19 & Tuesday 20, 

 

from 9:30am to 5:30pm

Practical details:
- Two days from 9:30am to 5:30pm
- Fee: including drinks & lunch
Individual: 250,-€ excl.VAT

Self-employed: 350,-€ excl.VAT

Company: 550,-€ excl.VAT
- Infos: 
Iris Heijlen: +32 475 97 99 14

Benoit de Bellefroid: +32 485 22 31 70
Organizer
Strawberry Fields is that place where you feel you are using your full potential. You know what you stand for, what you are good at, and you enjoy your self-development.
Strawberry Fields are symbolizing the unbelievable, powerful internal possibilities to reach your goals and to find your rightful place.
But how do you get there?
Just take the boat to Strawberry Island!
Strawberry Fields provides training, coaching & facilitation services to get you there.
http://strawberryfields.be