Description
After our success at SBParis19, we bring this innovative and audacious sample-class back to Zürich, where it started.
Do you experience any of these:
Stress or feeling of being overwhelmed with your project or work

Difficulties in clarifying about the advantages of your projects

Lack of clarity about your project's objectives and benefits

Your project is failing on overcoming obstacles

You feel you (or your team) are not as effective as you should

Lack of creativity or doubtfulness

Lack of confidence in your project (or in yourself)

Being stuck out of solutions

Not knowing how to start

Failure in convincing your team or boss about your ideas
This class is designed for open-minded people. For people interested in creating amazing results for their businesses and for the world. For people who are not afraid of vulnerability and can deal with innovative ways of thinking or want to try something different.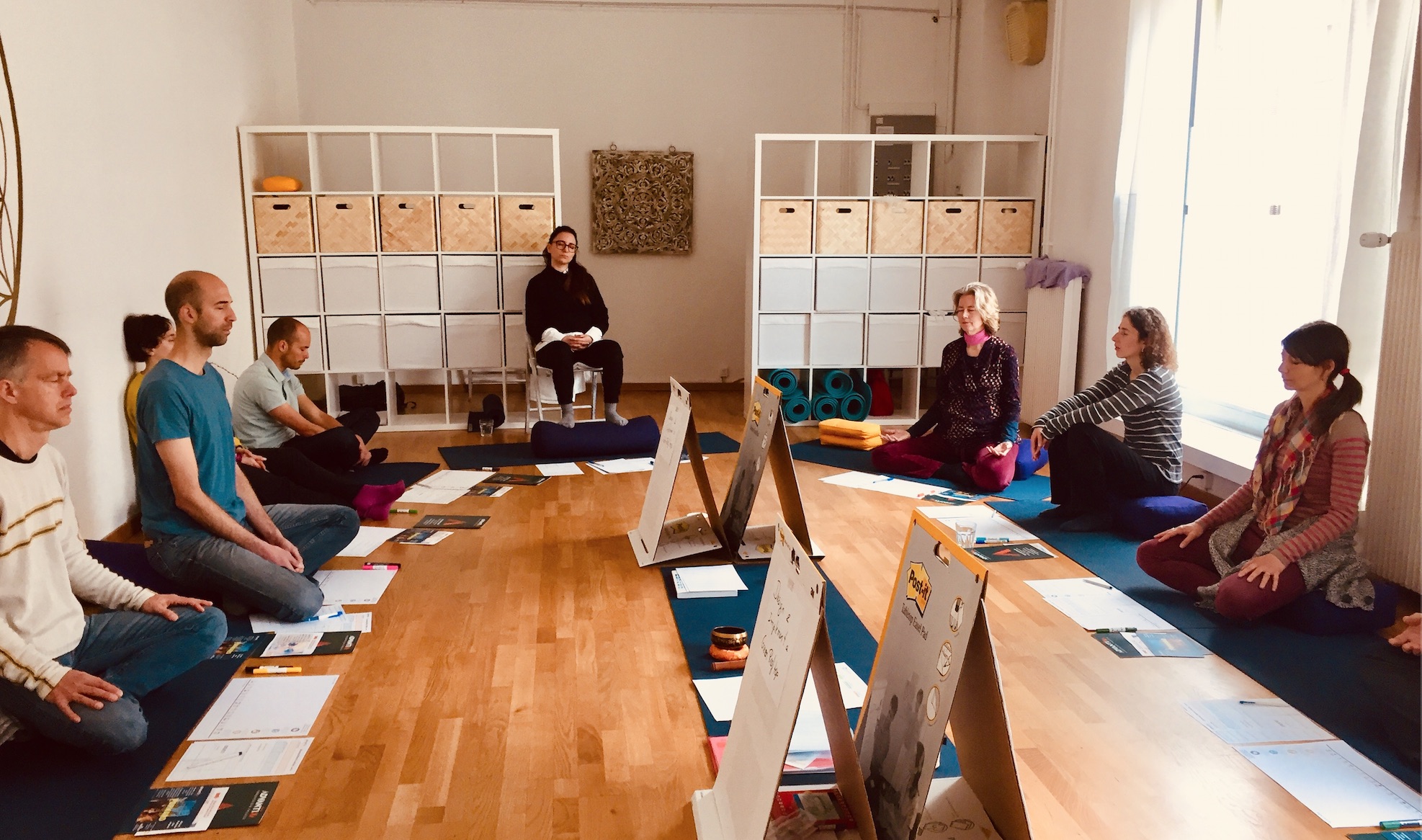 Who may attend?
If you are open to trying an innovative approach that aims to bring the right and left sides of your brain together working in harmony for the most effective results, while you keep happy and relaxed, even during difficult moments, join this class.

If you work with sustainability projects or is pushing forward an idea for a sustainable business and you identify with some of the challenges above, we are offering you a way to solve those issues.

If you want to improve your company, helping it to be more sustainable but can't really grasp how to do so, this tool can be your answer.

If you are a start-up, SME and do not have many resources but believe you could empower yourself and your team to find sustainable solutions for your business, you can learn about this method and apply it by yourself.

If you work in a big company as an intrapreneur, a CSR person or you are a human resources professional and would like your teams to have access to an innovative tool for effective project development with creativity, this method can help you

This workshop was done before in Zürich and then was presented at the Sustainable Brands® event this past April in Paris, the SBParis19.
How does it work?
This class will use visualization and mindfulness as tools for practical engagement in projects for the better good. We will work on self-awareness and awareness of how to be effective by opening your mind to different possibilities created by positive thinking, as well as creative thinking. Following this, we will engage with our analytical brain and we will use researched data, a powerful and scientific framework - The Natural Step® and tools from the Future-Fit® Business Benchmarking.
We will use some project management tools, but only after engaging into a much deeper construction to bring assurance, confidence and to allow us to deal with difficulties, conflicts and obstacles (technical or emotional) from a positive mindset, making such challenges into opportunities, instead of being dragged by them into frustration or stress.
We will also connect to the global Sustainable Development Goals so that we do not lose perspective of which are the challenges we as a society agreed to overcome.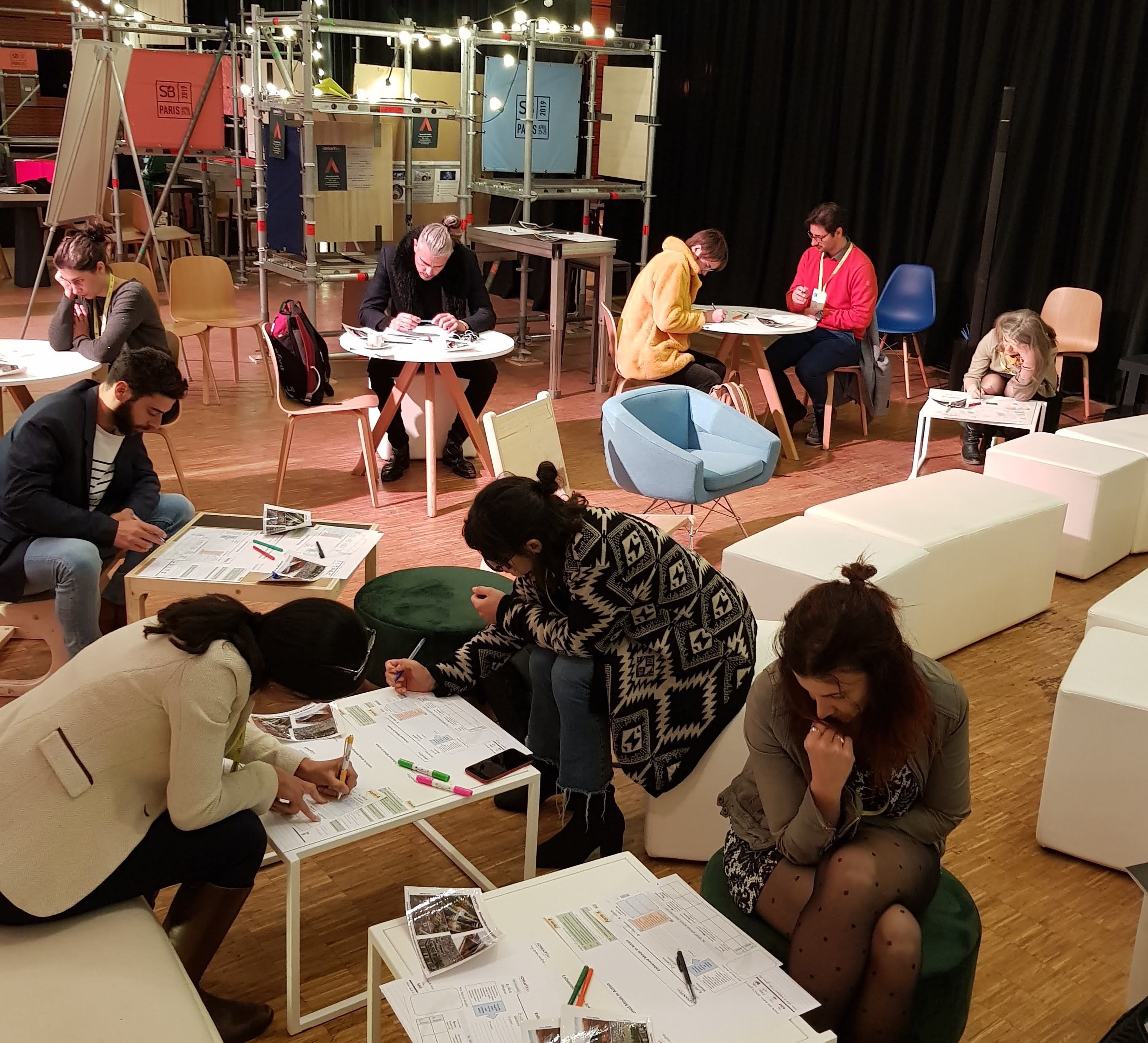 What will you get?
Learn about an innovative way to make your projects for a more sustainable world to succeed

Learn about mindfulness and a way to apply it on your own at your daily and professional life

Learn to use your more artistic and creative side of the brain in harmony with your more logical and analytical one

Become capable of applying the ABCD process of The Natural Step®, a framework for sustainability solutions

Figure out which are the 23 goals of the Future Fit® Business Benchmarking and have an overview on how to use them

Take away a sample-tool you can use at any of your projects to guarantee their success and effectiveness
This sample-class is for FREE. Why?
I have done this workshop a couple of times and have mastered it as a tool in itself. The feedback about it was immensely positive and I want to deliver some value for any of you out there who are willing to develop your projects in a conscientious way for a better world or greater good. I have tested this method to be effective and I would like to spread the idea we can be more integrative in the way we work with our minds into action. Because I believe this is necessary to change the way business and daily life are being conducted into a more ethical, fair and environmentally friendly way.
This is a sample-class, meaning I will offer a longer program, much more complete, in a sequence of 6 workshops of 3 hours each along 6 months-period. The full content of the program will be presented and explained to the participants in the last half-hour of the event. For the ones who would not be interested in that, do not worry: you can leave after 2 hours without hearing about the full program. In any case, the sample-class provides you with a tool you can use back into your work and it is in itself a complete instrument. This way if you joint the sample-class you will get something of value out of it, even if you never attend the workshops I will introduce.
I am offering this at different moments at different locations. If you want to bring it to your company after experiencing it, that is also possible.

See you there. Thank you!
FAQs
Do I need special clothes?
No, regular clothes will do. You may be sitting on the floor and may be asked to take off your shoes, so just try to be comfortable.
What are my transportation/parking options for getting to and from the event?
We recommend you use public transportation or bikes. Yoga2Be is close to Schaffhauserplatz which is served by TRAM and Bus. The same for the sessions at Impact-Hub which is close to Limmatplatz.
How can I contact the organizer with any questions?
Send us an email through Eventbrite.