Multiple Dates
Enlighten Manchester - Festival of Light and Sound Art
Description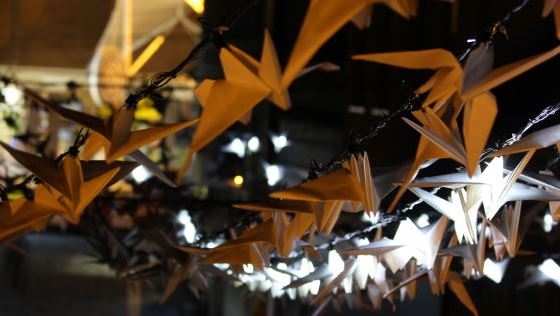 Celebrating UNESCO's International Year of Light, a new Festival of Light and Sound Art -'Enlighten Manchester' - is set to bring a stellar programme of world premieres, award-winning installations and international artists to the city.
From 10th – 12th December contemporary artists will transform the public spaces inside Manchester Central Library, Vincent Harris's neoclassical treasure, and The Bridgewater Hall, offering families an immersive, inspiring cultural celebration amongst the festive hustle and bustle.
Visitors' imaginations will be sparked by birds soaring across piano strings to create musical scores; a chandelier of sparkling earrings and a cutting edge light installation that is felt not seen. With more than 15 stunning installations, musical performances and talks and hands on workshops – many of them free – the Festival will be a vibrant celebration of light, sound and literature.
Artists include Paul Friedlander, Jørgen Callesen, Poet Adelle Stripe, graphic designer Trevor Johnson, illustrator Stephen C. Nuttall, light artist Elisa Artesero, photographer Andrew Brooks and Neon master Richard William Wheater while Tyson Lighting and Lumenpulse light the incredible building exterior like never before.
Nightly performances in the unique setting of the Central Library from incredible musicians including Psappha Ensemble, Kaj Duncan David, Kathy Hinde and Matthew Olden.
Family activities will include UV face painting, glow in the dark badge making and a unique portrait studio delivered by Dr Crocker himself.
Festival Entry is Free - booking required.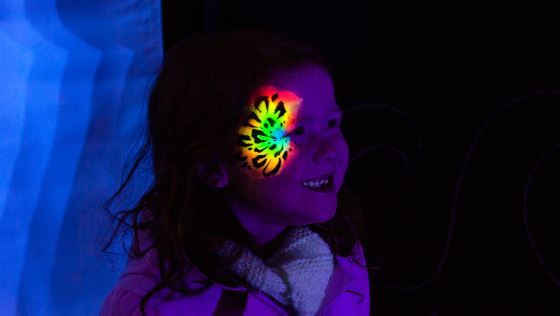 Enlighten will kick off with an opening concert at Manchester Central Library from Manchester based Psappha - which will be premiering a music and live animation work by composer Enrica Sciandrone inspired by author Philip Pullman's new translation of the Brothers' Grimm fairy tales. The concert is part of Moving Classics – European Network for New Music supported by the Creative Europe programme of the European Union and Arts Council England (Guaranteed seating can be secured for £8 click to purchase).
Festival Entry is Free - booking required.
Our aim is to support artists to collaborate and create accessible culture to showcase yearly in Manchester. So we're operating a FREE/PAY What You Want policy.
For more information on the programme visit www.enlightenmanchester.co.uk