ENJOYING UNION with GOD WEEKEND w/ Andre Rabe, S.J. Hill, & Matt Spinks

Friday, September 26, 2014 at 7:00 PM

-

Sunday, September 28, 2014 at 7:00 PM (EDT)
Event Details
ENJOYING UNION with GOD WEEKEND w/ Andre Rabe, S.J. Hill, & Matt Spinks
THIS IS A FREE EVENT!!  
WE WANT TO ALLOW AS MANY PEOPLE AS POSSIBLE TO ATTEND!
COME FROM OUT OF TOWN, BRING FRIENDS!
LIVES WILL BE CHANGED BY THE PURE GOOD NEWS OF GOD'S GRACE!
There is a revelation of God's pure and unconditional Grace that is being revealed once again to humanity!  We want to invite you to a weekend of immersion and experience of this Grace, found in Jesus Christ!
DATES:
Fri. Sept. 26th 7pm
Sat. Sept. 27th 10am, 2pm, 7pm
Sun. Sept. 28th 2pm, 7pm
LOCATION:
GRAND WAYNE CONVENTION CENTER
120 W. Jefferson Blvd. Fort Wayne, IN 46802
SPEAKERS:
Andre & Mary-Anne Rabe
S.J. (Steve) Hill
Matt Spinks
DETAILS:
Lodging very easy to book, right next to the Grand Wayne Center, in downtown Fort Wayne.  
Hilton Hotel @ the Grand Wayne: http://bit.ly/1nbcjpP
Courtyard Hotel @ the Grand Wayne: http://bit.ly/VVxT7L
Economy Priced Options: http://bit.ly/1r6a1sf
FREE ADMISSION, NO REGISTRATION NECESSARY
LOVE OFFERINGS WILL BE RECEIVED FOR THE MINISTERS
FOR QUESTIONS, OR MORE INFO PLEASE EMAIL:
info@thefirehouseprojects.com
ANDRE & MARY-ANNE RABE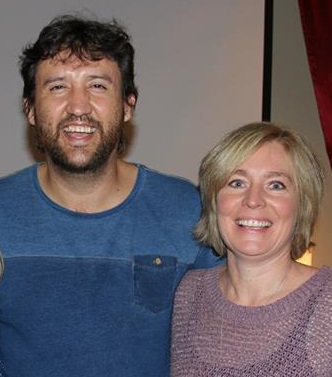 Andre and Mary-Anne have been passionate communicators of the good news of Jesus Christ since 1990. Their message has taken them to some of the most obscure corners of the earth as well as to some of the most well known cities. Whether it's a small group or a large church, whether its an academic audience or a charismatic party – to inspire love remains equally relevant.
They have published five books and two music albums that reflect the unique focus of this message. The course 'Word Made Flesh' has been translated into a number of languages and used in many churches and small groups. 
Andre & Mary-Anne met as teenagers and fell hopelessly in love while doing missionary work in Southern Africa. A few months later, April 1990, they got married and immediately continued ministry in neighboring countries, including Zimbabwe, Namibia and Swaziland. A year later their daughter, Shirley-Ann was born. Twenty two months later, their son, Eugene, was born.
What an opportunity children are, to explore and discover the depth of God's love for us. We decided to scale down on the traveling and focus more on nurturing the family. During this time I (Andre) studied further in the computer science and programming fields. We both also continued theological studies.
Encountering God always remains a surprisingly overwhelming experience, no matter how often we have experienced it. Our desire to share this love both in its mystical experience and in the depth of its theological understanding, continued to grow. In 2010, with the kids all grown up and almost independent, we decided to do something rather radical. We got rid of all our possessions until it could fit into two suitcases, and began one of the most amazing adventures. We had no idea where we would go or how we would afford it. We only had a message that made life worth living for us and everyone who understood it. In the years that followed, there have been so many moments in which we suddenly became aware that the communication of this message went beyond words, it transcended intellect and emotion … God Himself, reveals Himself.
The people we have encountered and the stories that can be told of how this gospel has transformed lives are simply beyond description. We are so thankful to be included in this adventure called life! Thank you Abba!
Mary-Anne is a musician and songwriter and has released two albums with original songs. Her songs communicate the closeness of God. Her music can be found here: http://maryannerabe.com/
Andre has written a number of books that can be found here: http://www.amazon.com/Andre-Rabe/e/B004OW3A0M/
Both Andre and Mary-Anne are ordained ministers.
Our intention can be expressed very simply: to inspire love.
There is no better way to inspire love than to love extravagantly and creatively. Our books, music, videos and ministry events are part of our strategy to creatively and clearly communicate this love.
This love is not some abstract, theoretical utopian dream. It has very relevant implications for this life: restorative justice, forgiveness, respect for all creation etc. For an introduction see this short 7min video:
We believe that no matter what you believe, you are intrinsically valuable and loved. Nowhere has this love been demonstrated more clearly than in the person of Jesus Christ.
We may have many philosophies about the meaning of life and the nature of God, however, our beliefs will always be subjective and limited to our own understanding. In Jesus, God takes the initiative to break through the limitations of our understanding and reveal Himself. Jesus reveals that what God believes about us is much better than anything we have ever believed about Him!
He believes you are valuable! He demonstrates that you are loved. 
S.J. HILL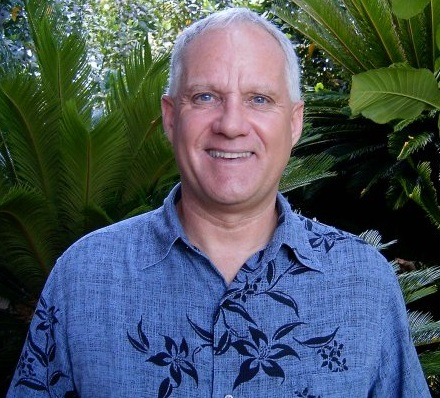 S. J. (Steve) Hill – Speaker, Teacher, and Author.
S.J. Hill is a gifted teacher and leader in the Body of Christ with over 42 years of experience in the ministry. He has traveled extensively, pastored, and been on the faculty of the Brownsville Revival School of Ministry. He has also taught at Mike Bickle's Forerunner School of Ministry in Grandview, Missouri, as well as F.I.R.E. School of Ministry in Concord, North Carolina.
S. J. continues to travel throughout the United States and around the world, teaching and inviting believers to a deep intimacy with their heavenly Father and His Son, Jesus Christ. His all-consuming passion is to see the Church come to an understanding of the beauty of God's incredible personality.
S.J. has authored four books — BURNING DESIRE, ENJOYING GOD, PERSONAL REVIVAL, and GOD'S COVENANT OF HEALING.
He and his wife, Pam, are the parents of two sons, Jonathan and Lance.
MATT SPINKS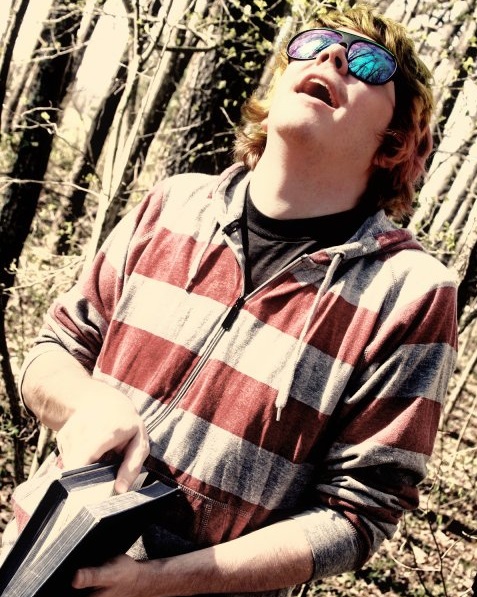 Matt Spinks is founder of the Fire House Projects, a missional, mystical, monastic community launched in Fort Wayne, Ind. As a presence-driven community, the group aims to cultivate an inward passion for Jesus.
The ministers of the Fire House Projects are focused on enjoying union with God first. They are also impacting lives through prayer, discipleship training, leading worship gatherings, marketplace evangelism, community planting, media and music.
Matt and his wife Katie have two amazing young children, Samuel and Rainbow. He speaks at various conference events, and his international endeavors include orphan ministry and mass evangelism campaigns to the poor. Matt's ministry is marked by ecstatic joy and the intoxicating wine of God's love. 
http://www.thefirehouseprojects.com/
TIM WRIGHT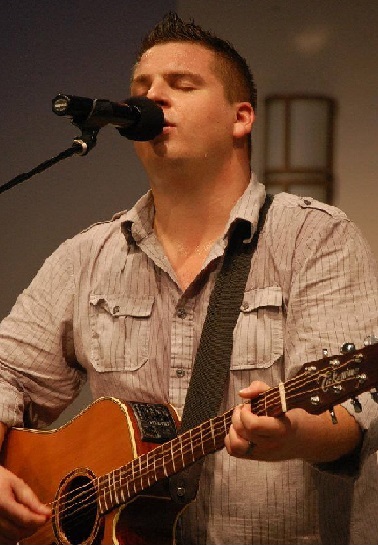 Tim Wright is a seasoned worship leader lost in the vast expanse of God's love.  He hails from East Liverpool, Ohio USA with his beautiful wife, Emily.  They currently lead music at their home church The River in Empire, OH.  Tim's original songs are beginning to be sung all over the world, as they carry heaven's fragrance in the earth.  
His song 'Beautifully Included" can be found here: https://www.youtube.com/watch?v=r3Ucu9kZd5o
Tim's life and ministry are dedicated to exploring the epicenter of Heaven's joy and pleasure: Jesus Christ! He is enjoying this overwhelming Truth, as the mystery of the Gospel is fully laid out!
http://www.timwrightministry.tumblr.com/
FREE ADMISSION, NO REGISTRATION NECESSARY
LOVE OFFERINGS WILL BE RECEIVED FOR THE MINISTERS
FOR QUESTIONS, OR MORE INFO PLEASE EMAIL:
info@thefirehouseprojects.com
When & Where

Grand Wayne Convention Center
120 W Jefferson Blvd
Fort Wayne, IN 46802


Friday, September 26, 2014 at 7:00 PM

-

Sunday, September 28, 2014 at 7:00 PM (EDT)
Add to my calendar