Actions and Detail Panel
Enjoy the Life You Were Born to Live- Healthy Living
Thu, April 28, 2016, 11:00 AM – 1:00 PM EDT
Description
The Association of Bridal Consultants Central Florida East Local Networking Group (LNG) is thrilled to invite you to our meeting "Enjoy the Life You Were Born to Live- Healthy Living" with speakers Judith Topper and Alayne Gatto.
Every year The Association of Bridal Consultants selects a charity to work with. This year, we are working with The Gift of Life. They will have a brief presentation on Maternal Health and how Enfamil/Mead Johnson partners with The Gift of Life to help babies born premature and their parents. You can donate at the meeting in the form of cash, check, credit card or become a sponsor for The Gift of Life.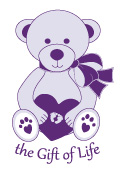 The speaker will be Alayne Gatto MBA RD CSP CLC LD FAND Registered Dietitian and Certified Lactation Counselor

Learn about taking care of yourself during pregnancy and after as well as talking about liquid gold and what that measn to babies born prematurely.
Join us for a healthy lunch while learning about taking care of number one-YOU!
Come and learn how what it takes to achieve the healthy lifestyle we were born to live with speaker Judith Topper.
Judith Topper has been a local publisher since 2003. From 2010 to 2015 she published award-winning Lake Mary Healthy Living Magazine. She was on the board of directors of the Florida Magazine Association for 10 years and on the board of directors and chairperson of the Women's Professional Luncheon for The Seminole County Regional Chamber of Commerce for 5 years.
While publishing Lake Mary Healthy Living Magazine, she initiated a year-long healthy living challenge called Take the Challenge with Healthy Living for two contestants that were chosen out of 260 entries who were at least 100 lbs overweight. The Take the Challenge with Healthy Living program provided nutritional, physical and psychological support for her two contestants. She will share with you what it takes to achieve the healthy lifestyle we were born to live.
Here's a news clip on
the story: http://www.clickorlando.com/news/weight-loss-challenge-offering-free-trainers-nutritionist-to-winners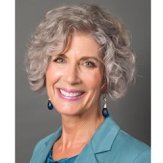 Join us
Thursday April 28, 2016
11:00am-1:00pm
Sheraton Lake Buena Vista Resort
12205 South Apopka Vineland Road
Orlando, FL 32836
Attire: Business Professional

***Ticket sales are non-refundable and cannot be transferred to another event***
Schedule:
11:00-11:20am Registration & Networking
12:00pm Presentation
Thank you to our wonderful sponsors!
Please feel free to contact your local ABC Co-Directors with any questions.
Rosie Moore, MBC 407-905-5454
Diane Jenson PBC 407-927-9245
Mark Kingsdorf, MBC 215-421-1295

--- Central FL East Facebook Page: www.facebook.com/centralfleastabc
State Web Page: www.ABC-Florida.com
Curious about an ABC membership?
Whether you are a wedding planner, coordinator, consultant, designer, florist, photographer, graphic artist, baker, chocolatier, venue representative, caterer, jewelry designer, travel agent, hotel representative, officiant, hair & makeup artist, rental company, DJ, or even a person that makes tuxedos for dogs...YOU can join the ABC!
ABC offers memberships to planners and to vendors, and yes, it is true, ABC members sometimes do get special little bonus treats like oh...an all inclusive trip to someplace lovely & exotic like Turks & Caicos, State and Annual Conferences at fabulous destinations including Celebrity Wedding Professional Guest Speakers.... Plus the whole "we've been around since 1955 and are the largest and most respected bridal association in the WORLD" thing kinda helps!
As the esteemed Martha would say..."it's a good thing". :) If you sign up for membership while in attendance at one of our monthly meetings, we will waive the application fee! Just for you.
Date and Time
Location
Sheraton Lake Buena Vista Resort
12205 South Apopka Vineland Road
Orlando, FL 32836