Enjoy Public Speaking, and Presenting - Persuade with Personality
Description
Communicate confidently, captivate your audience and attract interest and followers for your ideas!
Many brilliant people are held back by speaking anxiety and never get their message out. Imagine finally receiving the recognition and appreciation you deserve!
This two day seminar is for you, if you want to feel comfortable on stage and would like your speeches and presentations to be convincing and memorable. It is an abidged version of my rhetoric bootcamp: https://topgunspeaking.com/rhetorik-seminar-praesentation-selbstsicherheit/

This workshop is well suited for both absolute beginners and advanced speakers. We will be a small group. You will have lots of stage time - at least 13 times, and individual attention, and an audience to make it real. Please note that day one will last until 20:30.

As we will be taking pictures to be used on the new website, special prices are available for those who agree to publication and give a testimonial. Please ask! Currently there are only four seats left out of twelve.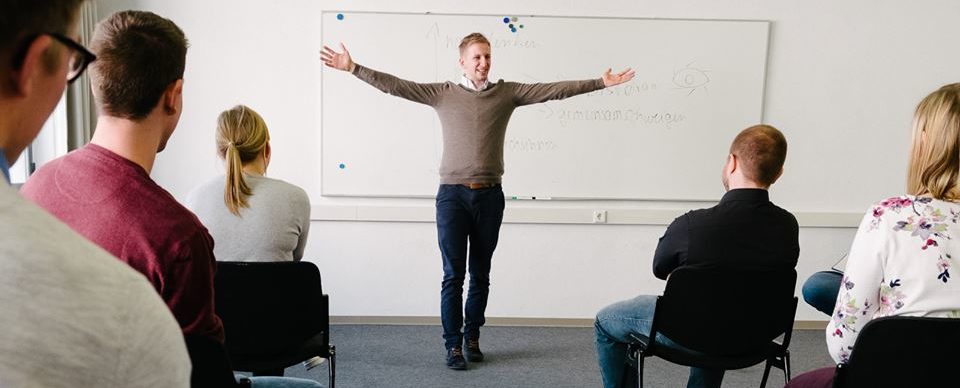 The seminar is all inclusive: all beverages, snacks, lunch and a light supper on the first day.