Description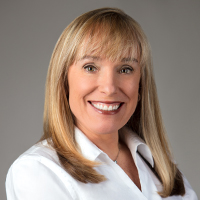 SLAHU is proud to introduce Lynn Lynch, Owner, Lynch Media Consultants, for the April 11 monthly meeting.
She is the owner of Lynch Media Consultants, a marketing and advertising company that helps small to mid-size companies grow market share and profits.
Lynch knows her work has significantly improved her clients' brand awareness and impacted the overall growth of their companies. To be successful is to know your client and their objectives, and how best to achieve those goals. The media chosen must match the message and deliver it to where the target audience is most engaged. Inevitably, this strategy is more effective and cost-efficient in delivering the desired results.
Lynch has nearly doubled the agency's business since launching her business two years ago. She attributes the growth to referrals from existing clients. Before starting her business, Lynch was consistently the top salesperson at KMOV, the local CBS affiliate, for 18 years. Her experience extends to working as a media buyer in New York at one of the most rigorous media buying agencies in the country, followed by working as a media director at an agency in Kansas City, before being hired by Darcy, Masius, Benton & Bowles advertising agency, as a senior media buyer.
Lynch is an experienced buyer of all forms of media including television, radio, print, outdoor, transit, digital and social media. Based on the fast-paced growth of digital advertising and the increasing opportunities through streaming video and OTT, she is consistently learning. Lynch is also Google Analytics certified.
Lynch holds a Bachelor of Journalism degree from the University of Missouri and is currently working toward her master's in marketing from Webster University.
Lynch will cover the following:

Importance of Social Media
Tweeting vs. LinkedIn
Content of your LinkedIn
Posting on LinkedIn
Optimize for mobile viewing
Elements of a good website
And much, much more!