Description
Discover the power of essential oils to enchance your daily life.
Aromatherapy uses the concentrated essences of flowers, plants, and resins. Healing can occur through your olfactory senses because of the biologically active compounds in the essential oils which penetrate your bloodstream via your lungs. Essential oils are also easily absorbed through your skin when applied topically.
Scents can alter your nervous system, influence your behavior, modulate body functions such as blood pressure and heart rate, and influence healing directly. Many essential oils have antibacterial, antifungal, and/or antiviral qualities. The therapeutic uses for essential oils are quite numerous.
NOTE: This is NOT a multi-level marketing plan. Just useful information!
Learn how to make essential oils a part of your own daily health and wellness practice.



About Our Guest Speaker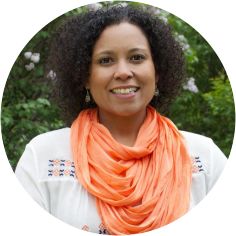 Charlynn Avery is an Aromatherapist and Educator for Aura Cacia, a brand of Frontier Co-op. In her work, she travels around the U.S. teaching about safe and effective essential oil use and is passionate about those powerful oils. Her life's mission is to empower each individual to be in charge of their own health and healing.
Charlynn has spent her career practicing and teaching in the arena of holistic health and wellness as a licensed massage therapist and aromatherapist and currently holds additional certifications in holistic nutrition, Thai massage, life coaching and hypnotherapy. She earned her bachelor's degree from Iowa State University and received her additional education through both Carlson College of Massage Therapy and the Southwest Institute of Healing Arts. Avery is an RYT 200 certified Yoga Instructor.
Although she loves natural healing, she loves yoga and spending time in nature even more. An avid traveler both for work and pleasure, she can often be found getting her U.S. National Park passport stamped or reading a good book in an airport as she waits to make her next connection.